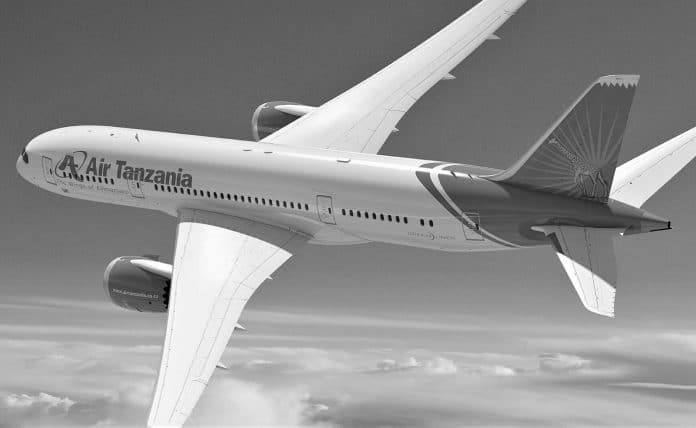 Fly High with Air Tanzania: A Journey from Kilimanjaro to Zanzibar Like Never Before
Are you ready to embark on a truly extraordinary journey from the majestic Mount Kilimanjaro to the idyllic shores of Zanzibar? Look no further than Air Tanzania, the airline that will take you on an unforgettable adventure like never before. With a perfect blend of comfort, convenience, and exceptional service, Air Tanzania ensures that your travel experience is nothing short of extraordinary.
Imagine soaring through the clouds, witnessing breathtaking views of the Tanzanian landscape as you make your way from the towering mountains to the pristine beaches. Whether you're a thrill-seeking adventurer or a relaxation enthusiast, Air Tanzania has something to offer each and every traveler.
Experience the warmth of Tanzanian hospitality as the friendly and professional cabin crew cater to your every need. Indulge in delectable meals inspired by the vibrant local cuisine, and recline in spacious seats designed to provide maximum comfort.
Book your flight with Air Tanzania Kilimanjaro to Zanzibar today and prepare to be captivated by the beauty of Tanzania from the sky. Fly high with Air Tanzania and discover a journey that will leave you with memories to last a lifetime.
The Beauty of Kilimanjaro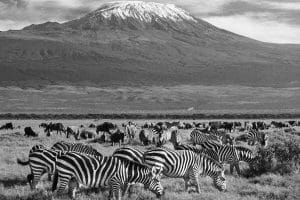 Mount Kilimanjaro, Africa's highest peak, is a sight to behold. Standing at a staggering height of 5,895 meters, this majestic mountain offers a challenge for climbers and a breathtaking view for those who prefer to admire it from a distance. Air Tanzania Kilimanjaro to Zanzibar provides a unique opportunity to witness the beauty of Kilimanjaro from above, giving you a perspective that few get to experience.
As you soar through the sky, you'll be treated to a panorama of snow-capped peaks, lush greenery, and rugged terrain. The sheer magnitude of Kilimanjaro is awe-inspiring, and the sight of it from the comfort of your aircraft will leave you in complete awe. Whether you're an adventure enthusiast planning to conquer the mountain or simply a traveler seeking a unique experience, Air Tanzania's flights over Kilimanjaro are an absolute must.
Exploring the Wildlife of Serengeti National Park
No trip to Tanzania is complete without a visit to the world-famous Serengeti National Park. Known for its incredible wildlife and stunning landscapes, this UNESCO World Heritage Site is a must-see for nature lovers and photography enthusiasts alike. Air Tanzania Kilimanjaro to Zanzibar offers convenient flights to Serengeti, allowing you to maximize your time in this extraordinary destination.
From the moment you touch down in Seronera Airstrip, the gateway to the Serengeti, you'll be greeted by the sights and sounds of the African wilderness. Embark on a game drive through the park, where you'll have the opportunity to spot the iconic Big Five – lions, elephants, buffalos, leopards, and rhinos. The Serengeti is also home to an abundance of other wildlife, including cheetahs, giraffes, wildebeests, and zebras, making it a paradise for animal lovers.
Air Tanzania's flights to Serengeti provide a seamless and convenient way to explore this natural wonder. Spend your days on thrilling safaris, witnessing the raw beauty of the African savannah, and return to the comfort of your aircraft in the evening, knowing that you've experienced something truly extraordinary.
Cultural Immersion in Zanzibar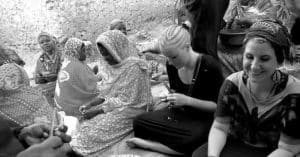 After exploring the rugged wilderness of Kilimanjaro and Serengeti, it's time to unwind and immerse yourself in the rich cultural heritage of Zanzibar. This tropical paradise is known for its pristine white-sand beaches, turquoise waters, and vibrant blend of African, Arab, and European influences. Air Tanzania offers flights to Zanzibar, allowing you to seamlessly transition from the wild plains to the tranquil shores.
Step foot on Stone Town, a UNESCO World Heritage Site, and wander through its narrow, winding streets. Lose yourself in the maze-like alleys, where you'll discover ancient mosques, bustling bazaars, and beautiful colonial architecture. Explore the spice plantations that have made Zanzibar famous, and indulge in the island's unique blend of flavors through a traditional Swahili meal.
For those seeking relaxation, Zanzibar's pristine beaches offer the perfect escape. Sink your toes into the soft, powdery sand, and let the crystal-clear waters of the Indian Ocean wash away your worries. Whether you're looking to snorkel in vibrant coral reefs, swim with dolphins, or simply bask in the sun, Zanzibar has it all.
Air Tanzania Kilimanjaro to Zanzibar provides a convenient and comfortable way to experience the magic of this tropical paradise. From the moment you step off the aircraft, you'll be greeted by the warm embrace of Zanzibari hospitality and the island's unmistakable charm.
Air Tanzania's Flight Routes and Schedules
Air Tanzania offers a wide range of flights to suit every traveler's needs. With a comprehensive network of domestic and international routes, the airline ensures that you can reach your desired destination with ease. Whether you're flying from Kilimanjaro to Zanzibar, or connecting to other major cities like Dar es Salaam, Mwanza, or Arusha, Air Tanzania has you covered.
The airline operates daily flights from Kilimanjaro International Airport to Zanzibar, allowing you to seamlessly transition from the mountain to the beach. With multiple departure times throughout the day, you have the flexibility to plan your itinerary according to your preferences.
For those looking to explore more of Tanzania's natural wonders, Air Tanzania offers flights to several national parks, including the Serengeti, Ruaha, and Selous. These flights provide a convenient way to maximize your time in the wilderness, allowing you to spend less time traveling and more time experiencing the incredible wildlife and landscapes.
Internationally, Air Tanzania connects Tanzania to various destinations across Africa, including Johannesburg, Harare, Lusaka, and Entebbe. Whether you're planning a safari adventure or a business trip, Air Tanzania's international flights ensure that you can travel with ease and comfort.
Onboard Amenities and Services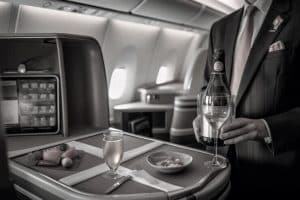 Air Tanzania understands the importance of a comfortable and enjoyable travel experience. That's why the airline offers a range of onboard amenities and services to ensure that your journey is as pleasant as possible.
Step aboard Air Tanzania's modern aircraft, and you'll be greeted by spacious seats designed for maximum comfort. Stretch out and relax as you enjoy the stunning views from your window seat, or catch up on your favorite shows and movies with the in-flight entertainment system.
Indulge in a culinary journey inspired by the vibrant flavors of Tanzania. Air Tanzania's onboard meals are carefully prepared by skilled chefs, using fresh, locally sourced ingredients. From mouthwatering Swahili dishes to international favorites, the airline's menu offers a delightful selection to satisfy all tastes.
The friendly and professional cabin crew are dedicated to ensuring that your journey is smooth and enjoyable. From assisting with any special requests to providing personalized service, they go above and beyond to make your flight with Air Tanzania a memorable one.
Booking Your Flight with Air Tanzania
Booking your flight with Air Tanzania Kilimanjaro to Zanzibar is quick and easy. Visit the airline's official website or contact their customer service team to find the best fares and flight options for your travel dates. The website provides a user-friendly interface, allowing you to search for flights, select your preferred seat, and complete your booking in just a few simple steps.
Air Tanzania also offers convenient online check-in, allowing you to skip the queues at the airport and proceed directly to the boarding gate. Simply check-in online, print your boarding pass, or save it to your mobile device, and you'll be ready to embark on your Tanzanian adventure hassle-free.
Travel Tips for Visiting Kilimanjaro and Zanzibar
Before you embark on your journey with Air Tanzania Kilimanjaro to Zanzibar, here are a few travel tips to ensure a smooth and memorable experience:
Customer Reviews and Testimonials
Don't just take our word for it – read what our customers have to say about their experience with Air Tanzania:
"I recently flew with Air Tanzania from Kilimanjaro to Zanzibar, and I was blown away by the service and comfort of the flight. The cabin crew were friendly and attentive, and the food was absolutely delicious. The views of Kilimanjaro from the aircraft were breathtaking – a truly unforgettable experience!" – Sarah, United Kingdom
"I've always dreamed of going on a safari in the Serengeti, and Air Tanzania made it possible. The flight to Seronera Airstrip was smooth and convenient, and the wildlife I saw during my game drives was incredible. I can't recommend Air Tanzania enough for anyone looking to explore Tanzania's natural wonders." – John, United States
The flights with Air Tanzania to Zanzibar were seamless and hassle-free. The onboard amenities were excellent, and the cabin crew went above and beyond to ensure our comfort. Zanzibar itself was a dream come true – the beaches, the culture, everything was perfect. Thank you, Air Tanzania, for an unforgettable experience!" – Maria, Germany
Experience the Wonders of Tanzania with Air Tanzania
From the majestic beauty of Mount Kilimanjaro to the incredible wildlife of the Serengeti and the cultural immersion of Zanzibar, Tanzania offers a truly extraordinary travel experience. With Air Tanzania as your travel companion, you can explore this remarkable country with ease and comfort.
Book your flight with Air Tanzania Kilimanjaro to Zanzibar today and prepare to embark on a journey that will take you from the heights of Kilimanjaro to the shores of Zanzibar like never before. Whether you're seeking adventure, relaxation, or a cultural escape, Air Tanzania ensures that your travel experience is nothing short of extraordinary. Fly high with Air Tanzania and discover the wonders that await you in Tanzania.
For more articles on airlines in Tanzania click here!