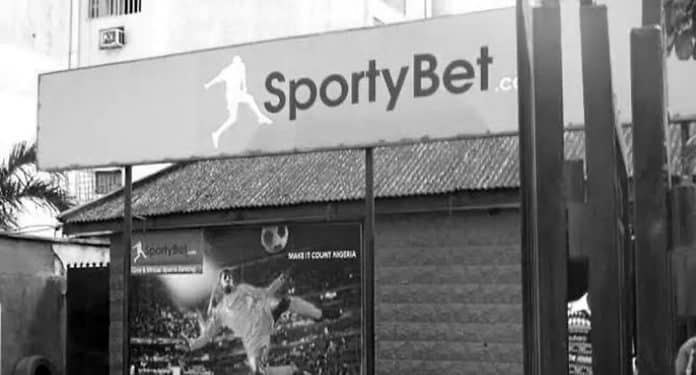 Sportybet Tanzania – Frequently Asked Questions
SportyBet Tanzania is an online sports betting platform that also operates in several countries, under the name "SportyBet". Here are some of the frequent asked questions people usually ask about this platform:
General
Does it cost money to register?
No, it doesn't cost money. It is totally free.
How can I register on Sporty Bet Tanzania?
You can register by visiting the website of SportyBet Tanzania. Click on "Register" and fill in the registration details in the steps given.
Can my username be changed?
Unfortunately, you can't. The username is usually a verified mobile number you chose during registration and can't be changed after you've created your account.
How do I retrieve my login information?
Click on "Forgot password" in the login area. Contact Sporty Bet if you've forgotten your username.
How can I change my password?
Go to "My Account" after logging into your account, click on "Change password," and follow the steps given.
How can I update my personal information?
Log in to your Sporty Bet account, head to the "My Account" drop-down menu and choose "My account info," select profile and follow the steps given.
What is the minimum betting age for SportyBet in Tanzania?
Persons less than 18 years are strictly forbidden from opening a Sporty Bet account.
How do I find the terms and conditions?
The terms & conditions are at the bottom section of the website.
What is the maximum payout?
The maximum payout per bet on SportyBet is TzS 50,000,000. The maximum daily winnings per person are TzS 100,000,000. The daily sportsbook maximum payout ( the sum of all payouts for all users per day) is TzS 5,000,000,000.
How many selections can be added to a bet slip?
The maximum selection per bet slip is 50. The maximum selection for a system bet is 15.
How do I withdraw my money?
Go to "My Account" and find the "withdraw" button. Fill out the amount you wish to withdraw. Then, click on "withdraw." Your money will be sent to your mobile money account immediately after you confirm it.
Is there any withdrawal fee?
No, there are no withdrawal charges.
How long does it take to process withdrawals?
Withdrawal of amounts less than TzS two million per transaction is processed immediately. If your withdrawal wasn't processed immediately, reach out to Sporty Bet.
Why was my money suddenly deducted?
If one of our bookmakers provides incorrect information for bet results, bets will be cleared in accordance with the incorrect results. If this occurs, you'll get a Rollback notification if any of your bets were affected. Then, based on the true and correct final results, SportyBet will re-settle any related bets. This process usually occurs during the game or shortly after it ends, when it is being reviewed. After a Rollback, your account balance may become negative. This occurs when a customer spends or withdraws his winnings before the Rollback occurs. More information can be found in the Transaction History section of your account.
Sport
How can I place a bet?
You can place different kinds of bets on SportyBet —- single, system, multiple bets, one-cut bets, simulated bets, and Flexibets.
What is the maximum and minimum stake for a bet and a ticket?
The maximum and minimum stakes for are bet are TzS 7,500,000 and TzS 10, respectively
What is SportyBet's maximum payout per bet?
SportyBet's maximum payout per bet is TzS fifty million
Where can I find my bets?
Log into your account, and click on "Me." Go to "Sports Bet History" (it is highlighted in green color). There, you'll find both unsettled and settled bets.
Where can I find my scheduled virtual bets?
Go to "scheduled virtuals" and click on the three horizontal lines at the top right-hand of the page. There, you'll find a list of all your bets.
Am I allowed to cancel my bet?
No. You cannot cancel a confirmed bet for any reason
What does a void bet mean?
"Void bet" means the bet is either invalid or nil. This happens when the result of an event cannot be verified, or the event is postponed, as well as other circumstances. After a game is set as void (it will be considered as an odd of 1.0), the other selections on your winning ticket will be paid out normally. If you aren't sure why the bet was marked void, contact SportyBet.
Where can I find real sports statistics?
To help you, SportyBet Tanzania offers statistical information about events to serve as a reference when betting. Click on every detail page to enjoy this service.
Where can I get the results of a game that has finished?
To help you, SportyBet Tanzania offers information on the results of matches. Click on "Results" on the homepage to check the results you're interested in.
What is live betting?
Live betting is a thrilling type of betting that enables you to bet on events that are currently taking place. Given that you can see the game as it is being played, the odds are dynamic and alter in accordance with how the actual event plays out.
What is a banker?
A banker is a choice that a user thinks will win without a doubt. A banker will be a part of each combination if it is chosen. Only bets that are successful provide winnings for the user.
For more articles related to Tanzania Sports, click here!