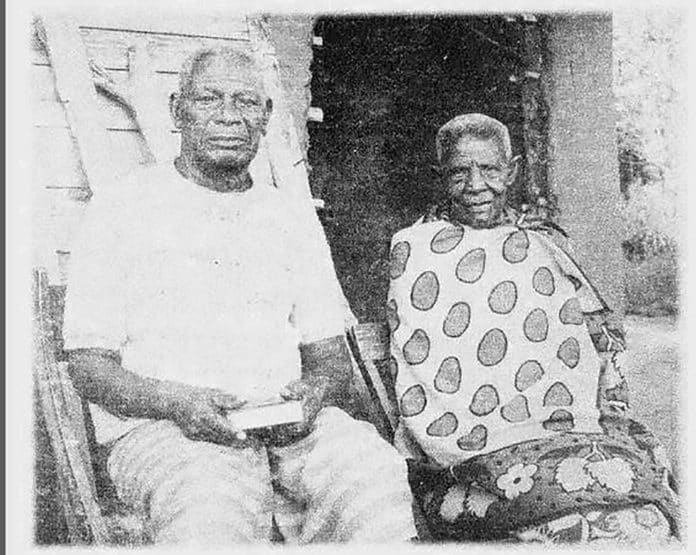 Aniceti Kitereza – Background, Life, Novel and More
Aniceti Kitereza was a Catholic preacher and author who lived between 1896 and 1981. He was born on Lake Victoria's Ukerewe island in present-day Tanzania. Kikerewe, his first novel, was published in 1945 and was written in his vernacular language. It was not until 1981 that Myombekere na Bugonoka na Ntulanalwo na Bulihwali,a Swahili novel, was published.
Life of Aniceti Kitereza
Aniceti Kitereza was a grandson of King Machunda of the Silanga tribe who inhabit Lake Victoria's Ukerewe island. His mother's name was Muchuma and his father's name was Malindima. His father succumbed to smallpox in 1901 when he was five years old. His mother subsequently took him with her to King Mukaka's court (Omukama), who raised Kitereza as his own child. Mukaka ensured his own and his close relatives' sons went to learn at the Mission School owned by the Roman Catholics in the neighboring Kagunguli village, determined to understand the secrets of the strength and wisdom of the white man. Other traditional rulers and kings throughout the colony, on the other hand, sent only the sons of servants and slaves to school instead of their sons in order to avoid contamination by the white man's education and religion. In 1905, Kitereza began his education at the Kagunguli Mission. He was then baptized and named Ancieti as his Christian name.
King Mukaka succumbed after 2 years, in 1907, and was replaced by Ruhumbika, his son, who, in 1909, persuaded Aniceti Kitereza to move from Kagunguli in order to continue his education at Rubya Catholic Seminary close to the border of Uganda. Kitereza spent ten years in Rubya Seminary, mastering Latin (language used for instruction) and progressing to senior seminary. Aniceti Kitereza also studied Greek, which was part of the seminary's classical curriculum, and German, the colonialists' language. Kitereza also studied Swahili, an African language utilized by slavers, coastal middlemen, and Arab traders as a lingua franca. Kitereza learned English following the Germans' defeat in WW I. Moreover, in preparation for priesthood in the Roman Catholic, he studied philosophy and theology.
Novel Written by Aniceti Kitereza
His novel is a three-generation depiction of the Kerewe's history and is a lengthy account of the traditional lifestyle. Tanzania Publishing House initially released it in Swahili in 1981, however it was originally finished in Kitereza's native language Kerewe in 1945. Aniceti Kitereza translated the work into Swahili himself just before his death since no publishing firm would publish a book in the endangered Kerewe language, and a publisher was only found 35 years later. It has since been translated into Swedish, German, English, and French. The book is the sole one in Kerewe, and it is the most detailed work on pre-colonial life and traditions ever published in a native African language.
Gabriel Ruhumbika, a literature professor, Tanzanian writer, and Aniceti Kitereza descendent, translated it from Kikerewe to English. As a result, he was able to go over the author's diaries and manuscripts. A full introduction, as well as explanatory comments on the text, are also included in the book.
Further Reading
Gabriel Ruhumbika translated his book in 2000 and published it at Mkuki na Nyota Publishers in Dar es Salaam.
For more articles related to Worship in Tanzania click here!