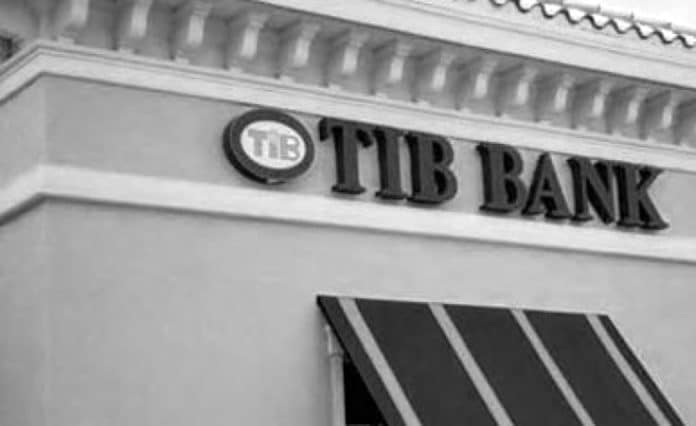 TIB Development Bank (Tanzania Investment Bank) – History, Branches and More
TIB Development Bank, originally Tanzania Investment Bank (TIB), is a Tanzanian government-owned development bank. Tanzania's government founded the bank as the country's first development finance organization. The Bank of Tanzania, Tanzania's national banking regulator and central bank, oversees TIB's operations. The Tanzania investment Bank is a registered financial institution.
| | |
| --- | --- |
| Type | Parastatal |
| Founded | 1970 |
| Industry | Finance |
| Headquarters | Sam Nujoma Road, Plot 3, Dar es Salaam, Sinza, East Tanzania |
| Products | Equity Partnerships, Loans, Management Services, Import/export Finance |
| Key people | Managing Director – Charles Singili |
| Owner | Government of Tanzania |
| Total Assets (2010) | USD 62 million |
| Website | tib.co.tz |
History
Tanzania Investment Bank was founded in 1970 by a parliamentary. TIB's major goal then was to give "long and medium-term loans to entrepreneurs investing in commercial agricultural, processing, manufacturing, construction, tourist, transportation, mining and tourist sectors." However, the bank was unable to meet its financial commitments due to economic difficulties, such as a conflict with neighbouring Uganda's Idi Amin and fluctuations in foreign currency exchange within the country's economy. TIB began providing short-term loans and acting as a commercial bank to reduce financial losses. The time frame from 1980 to 2003 was exceptionally difficult for the bank.
Development Financial Institution
Over time, the government of Tanzania, the bank's only stakeholder, re-capitalized it, re-vamped its development objectives and restructured the management. Tanzania Investment Bank owned an asset base of over US$62 million by December 2010. (TZS:93 billion). In the following years, the government plans to increase that number to USD 265 million (Tsh:400 billion). Tanzania's agriculture accounts for a sizable component of the bank's assets.
Tanzania Investment Bank Group
Tanzania Investment Bank was restructured into three independent yet connected investment banks in Tanzania, which formed the Tanzania Investment Bank Group, also known as TIB Group.
A development financing company (DFI) known as TIB Development Bank Ltd

TIB Corporate Finance Ltd – A short-term finance institution that supports the DFI's operations by serving big corporate clients, both private and public

TIB Rasilimali Ltd – A regulated brokerage firm controlled entirely by the Tanzanian government that buys and sells corporate bonds on DSE. In addition, Rasilimali supports DFI by providing investment advice to the government.
Branches
Tanzania Investment Bank has branches in the following cities:
| | | |
| --- | --- | --- |
| Branch | City | Address |
| Dar es Salaam | Dar es Salaam | Mlimani City Office Park, Building 3, Sam Nujima Road |
| Zanzibar | Zanzibar | |
| Dodoma | Dodoma | |
| Mbeya | Mbeya | 28 Jacaranda Street |
| Arusha | Arusha | Sokoine Road, Central Plaza Building |
| Mwanza | Mwanza | PPF Plaza Building, 3rd Floor |
Main office (Dar Es Salaam) Tanzania Investment Bank Contacts
Phone: +255 27 2544584, +255 27 2544584
Fax: +255 27 2544522
For more articles related to Financial Services in Tanzania, click here!