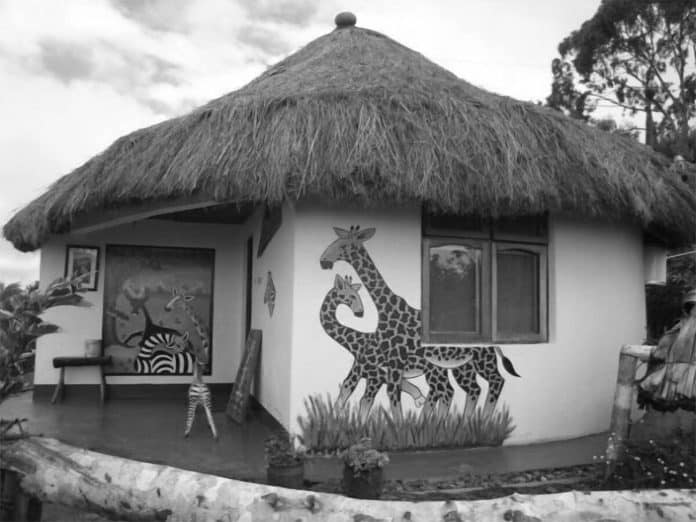 Discover the Hidden Gems: The Top ‍5 Best Hotels in Moshi, Tanzania
Nestled in the spectacular landscapes of Tanzania, Moshi is a hidden gem waiting to be explored. With its stunning views of Mount Kilimanjaro, vibrant culture, and warm hospitality, Moshi offers an unforgettable experience for travelers seeking the perfect blend of adventure and relaxation. And what better way to enjoy this enchanting destination than by staying in the best hotels it has to offer?
In this article, we will unveil the top 5 best hotels in Moshi Tanzania. Whether you are a luxury seeker, an eco-conscious traveler, or someone who appreciates the charm of boutique accommodations, we have got you covered. From lavish resorts with breathtaking vistas to eco-lodges that embrace sustainable practices, each hotel on our list has its own unique appeal.
So get ready to embark on a virtual journey as we take you through the finest accommodations in Moshi. Discover the perfect place to unwind after an exciting day of exploring the Tanzanian wilderness. Let's dive into the world of hidden gems and unveil the best hotels Moshi has to offer.
Importance of Choosing the Right Hotel
Choosing the right hotel can make or break your travel experience. It sets the tone for your entire trip and can greatly enhance your overall enjoyment. When visiting a place as beautiful and diverse as Moshi, it is crucial to find accommodation that aligns with your preferences and needs. Whether you prioritize comfort, luxury, affordability, or sustainability, there is a perfect hotel in Moshi for you.
The right hotel can provide a comfortable and convenient base for exploring the area, ensuring that you have a relaxing retreat to return to after a day of adventure. It can also offer unique amenities and services that add value to your stay, such as spa facilities, guided tours, or cultural experiences. Additionally, choosing a hotel that aligns with your values, such as one that supports local communities or practices sustainable tourism, can give you a deeper connection to the destination and leave a positive impact.
Top Factors to Consider When Choosing a Hotel in Moshi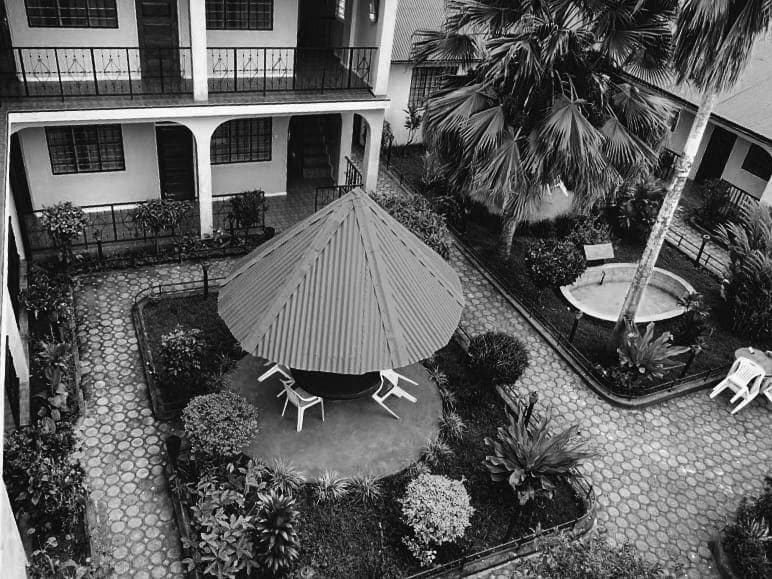 When selecting from the list of best hotels in Moshi Tanzania, several factors must be considered to ensure that it meets your expectations. First and foremost, location plays a crucial role. Moshi is known for its stunning views of Mount Kilimanjaro, so opting for a hotel that offers panoramic vistas of the majestic mountain can enhance your experience. Additionally, consider the proximity to popular attractions and activities you plan to indulge in during your stay.
Another important factor is the type of accommodation you prefer. Moshi offers a range of options, from luxurious resorts to cozy boutique hotels and eco-lodges. Consider your budget, desired level of comfort, and the ambiance you seek when making your choice. Amenities and services provided by the hotel, such as on-site dining, swimming pools, fitness centers, and spa facilities, should also be taken into account.
Furthermore, reading reviews and recommendations from previous guests can provide valuable insights into the quality of service, cleanliness, and overall experience offered by the hotel. Pay attention to feedback regarding customer service, staff friendliness, and responsiveness to concerns. Lastly, consider any special requirements or preferences you may have, such as accessibility features, pet-friendly policies, or dietary restrictions.
The Kilimanjaro View Lodge: A Hidden Gem in Moshi
Located just a short drive from Moshi town, The Kilimanjaro View Lodge is one of the best hotels in Moshi Tanzania. It is a hidden gem that offers breathtaking views of Mount Kilimanjaro. Nestled amidst lush greenery, this boutique lodge provides a tranquil and serene atmosphere for its guests. The lodge features spacious and beautifully decorated rooms, each with a private balcony that offers panoramic views of the surrounding landscapes.
The Kilimanjaro View Lodge is renowned for its warm and welcoming staff who go above and beyond to ensure a memorable stay for their guests. The lodge offers a range of amenities, including a swimming pool, a spa, and a restaurant that serves delicious local and international cuisine. For those seeking adventure, the lodge can arrange guided hikes to Mount Kilimanjaro or organize wildlife safaris in nearby national parks.
With its idyllic location, luxurious accommodations, and impeccable service, The Kilimanjaro View Lodge is a top choice for travelers seeking a tranquil retreat with stunning views.
The Springlands Hotel: A Luxurious Option in Moshi
For those seeking a touch of luxury, The Springlands Hotel is an excellent choice in Moshi. Located at the foothills of Mount Kilimanjaro, this elegant hotel offers a blend of modern comforts and traditional African hospitality. The Springlands Hotel boasts spacious and well-appointed rooms, each exuding a sense of sophistication and style.
The hotel's restaurant serves a variety of delectable dishes using locally sourced ingredients, allowing guests to savor the flavors of Tanzania. The bar offers a wide selection of wines and spirits, perfect for unwinding after a day of exploration. The Springlands Hotel also features a swimming pool, a fitness center, and a spa, ensuring a truly indulgent stay.
What sets The Springlands Hotel apart is its commitment to sustainability. The hotel has implemented eco-friendly practices, such as solar panels for energy and water conservation initiatives, to minimize its environmental impact. Guests can enjoy luxurious accommodations while knowing that their stay supports responsible tourism.
The Sal Salinero Hotel: A Budget-Friendly Choice in Moshi
Our list of best hotels in Moshi Tanzania would not be complete without including this budget-friendly yet, exclusive and breathtaking hotel. Traveling on a budget doesn't mean compromising comfort and quality. The Sal Salinero Hotel in Moshi offers affordable accommodations without sacrificing on amenities and service. This charming hotel provides cozy and clean rooms, perfect for budget-conscious travelers.
The Sal Salinero Hotel features a restaurant that serves delicious local and international cuisine, catering to a variety of tastes. The hotel also offers a rooftop terrace where guests can enjoy stunning views of Mount Kilimanjaro while sipping on a cup of freshly brewed Tanzanian coffee. The friendly and attentive staff are always ready to assist with any requests or recommendations for exploring the area.
Despite its affordability, The Sal Salinero Hotel maintains a high standard of cleanliness and comfort, making it a popular choice for budget travelers visiting Moshi.
The Honey Badger Lodge: A Unique and Eco-Friendly Hotel in Moshi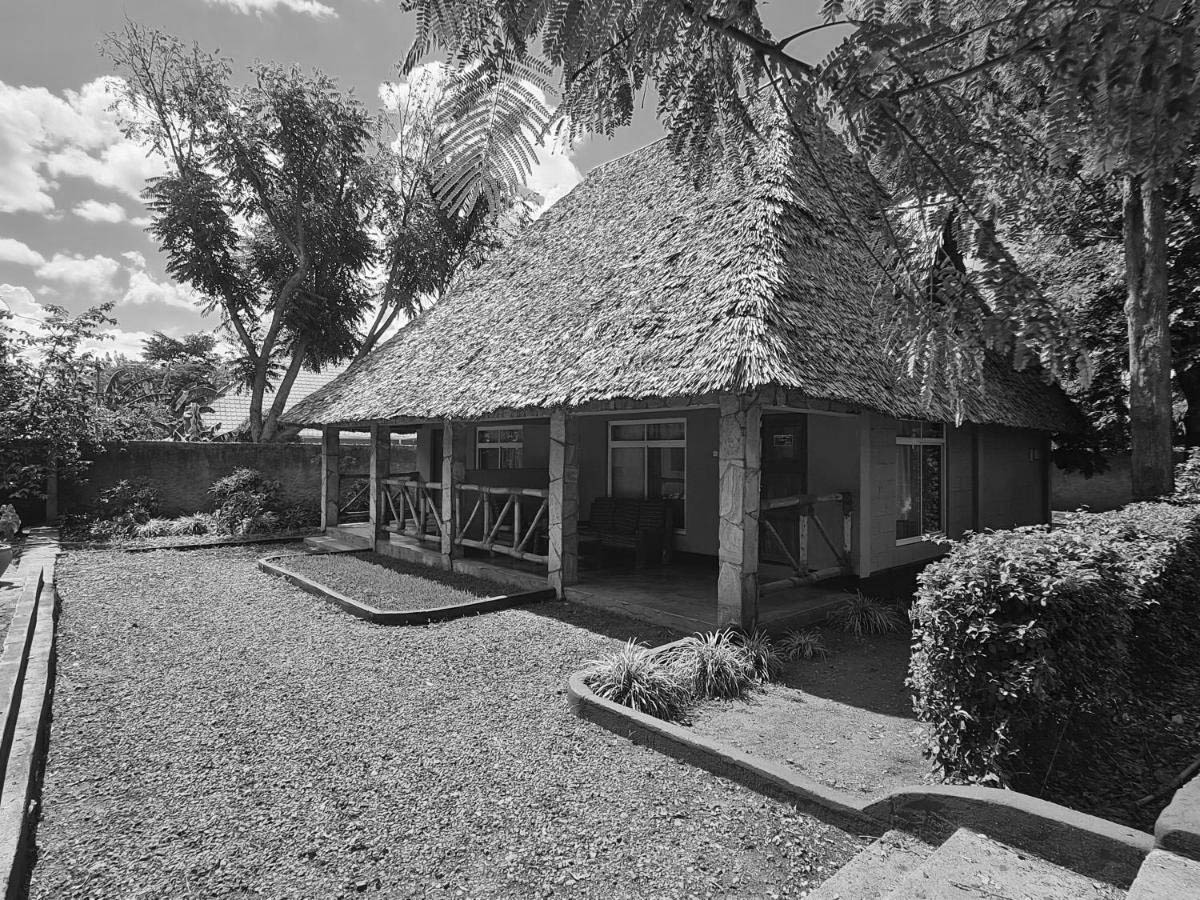 For eco-conscious travelers looking for a unique experience, The Honey Badger Lodge is the perfect choice. Situated in a lush garden setting, this eco-lodge offers a tranquil retreat away from the hustle and bustle of city life. The Honey Badger Lodge is committed to sustainable practices and operates with a strong focus on minimizing its environmental footprint.
The lodge features rustic yet comfortable accommodations, each built using locally sourced and recycled materials. The rooms are designed to blend seamlessly with the natural surroundings, creating a harmonious and eco-friendly atmosphere. The Honey Badger Lodge also boasts a vegetarian restaurant that serves delicious organic meals made from locally grown produce.
In addition to its eco-friendly initiatives, The Honey Badger Lodge supports the local community by offering cultural experiences and activities that promote traditional Tanzanian arts and crafts. Guests can participate in workshops and learn about the rich cultural heritage of the region.
The Mountain Inn: A Popular Hotel with Stunning Views in Moshi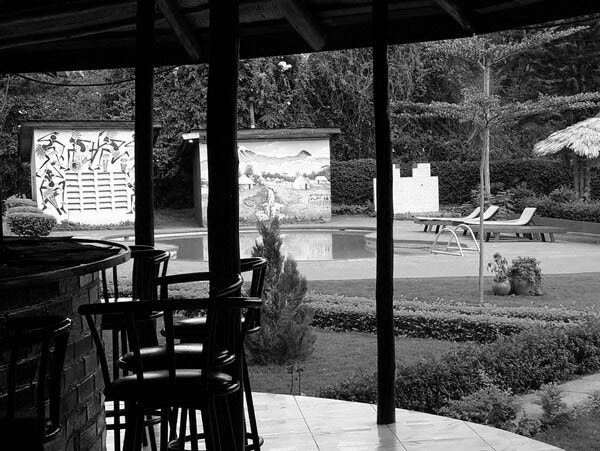 When it comes to popularity and stunning views, The Mountain Inn is a top contender in Moshi. This well-established hotel offers a range of accommodations, from comfortable standard rooms to spacious suites. Each room is tastefully decorated and equipped with modern amenities to ensure a comfortable stay.
The Mountain Inn boasts a restaurant that serves a variety of cuisines, including local Tanzanian dishes and international favorites. Guests can enjoy their meals while admiring the panoramic views of Mount Kilimanjaro from the restaurant's terrace. The hotel also features a swimming pool, a fitness center, and a bar, providing ample opportunities for relaxation and recreation.
What sets The Mountain Inn apart is its commitment to responsible tourism. The hotel supports local communities through various initiatives, such as employing local staff and sourcing ingredients from nearby farmers. Guests can enjoy their stay knowing that it contributes to the sustainable development of the region.
Conclusion and Final Recommendations
Moshi, Tanzania, offers a variety of exceptional hotels that cater to different tastes and preferences. Whether you seek luxury, affordability, sustainability, or a unique experience, our list of best hotels in Moshi Tanzania is there to help you make the right decision for you.
For breathtaking views and a tranquil atmosphere, The Kilimanjaro View Lodge is a top choice. If luxury is what you seek, The Springlands Hotel offers elegance and comfort at the foothills of Mount Kilimanjaro. Budget travelers will find excellent value at The Sal Salinero Hotel, while eco-conscious adventurers can enjoy a unique experience at The Honey Badger Lodge. And for those who prioritize stunning views and popularity, The Mountain Inn is a popular choice.
No matter which hotel you choose, Moshi promises an unforgettable experience filled with adventure, culture, and warm hospitality. So pack your bags and get ready to discover the hidden gems of Moshi, Tanzania.
For more related articles on Manufacturing and Business in Tanzania (Trade) click here!