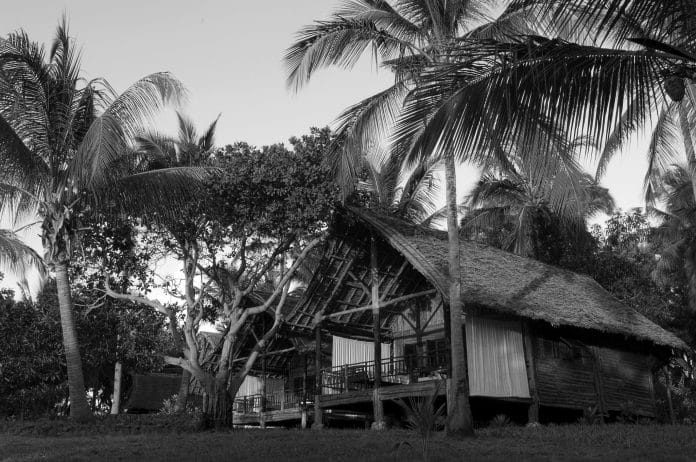 Pole Pole Mafia Island Eco – Resort – Location, Layout, Rooms, Activities
What are my Options at Pole Pole?
The Pole Pole laid-back atmosphere is reflected in the name, which means "slowly" in Swahili.
Pole Pole, which means "slowly" in Swahili, is the ideal retreat for those who want to stabilize their pace of life and enjoy just quietness. Mafia Island's most exclusive eco-resort, the seven thatched bungalows, is surrounded by dense coconut palm trees. Their ability to achieve a balance between luxury and sustainability attracts a considerable number of guests.
Pole Pole Lodge Mafia Island Location
Chloe Bay is southerly bound of Mafia Island and Pole Pole's bungalows and flats. The Island Marine Park's headquarters are located just across the street from the Bay, known as the park's beating heart. Even though the beach itself is beautiful, it's not ideal due to the presence of mangroves, and the tides can make it unsafe to swim at certain times of the day. It's possible to get to better beaches within a few minutes walk.
Pole Pole Bungalows Mafia Island Layout
Designed in a rustic and African style, Pole Pole's main living area has a thatched high ceiling and an open-plan lounge and dining space. Guest can enjoy the circular pool without worrying about being buffeted by the wind from the open beach. With their elevated hilltop location, the thatched bungalows offer a stunning view of the India ocean.
Living Quarters at Mafia Island Pole Pole
The two Pole Pole Asali suites can accommodate up to four people and the other five deluxe suites. There is a private veranda with a daybed, seats, tables, and an armchair in each room, all oceanfront. Plush woody furnishings, handcrafted makuti mats, and soft yet comfortable bedding are all part of the African-inspired décor in the rooms.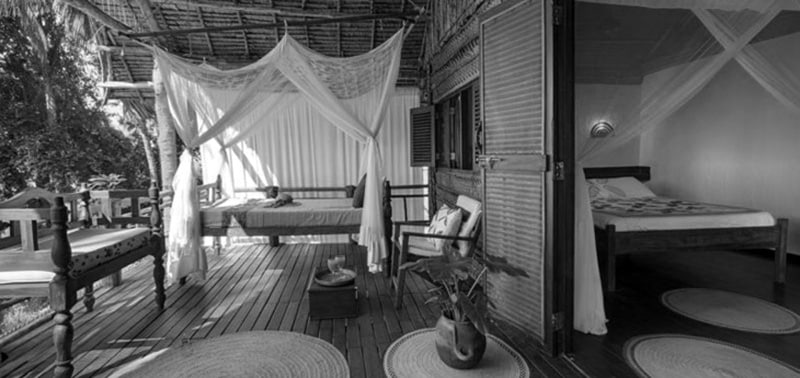 Activities at Pole Pole
Located on Chole Bay, Pole Pole has a wide range of activities to choose from. These activities include mangrove hikes, snorkeling, cruises in the traditional dhows, and diving. There is a PADI-certified centre just five minutes away from the lodge, which provides equipment, diving classes, trips, and boat cruises.
Because of Pole Pole's location on Chloe Bay, it makes a great diving spot.
Tides make it unsafe to swim on the beach.
Reviews
Pole Pole Mafia Island TripAdvisor – Pole Pole Bungalows Tripadvisor
For more articles related to Tourism in Tanzania, click here!