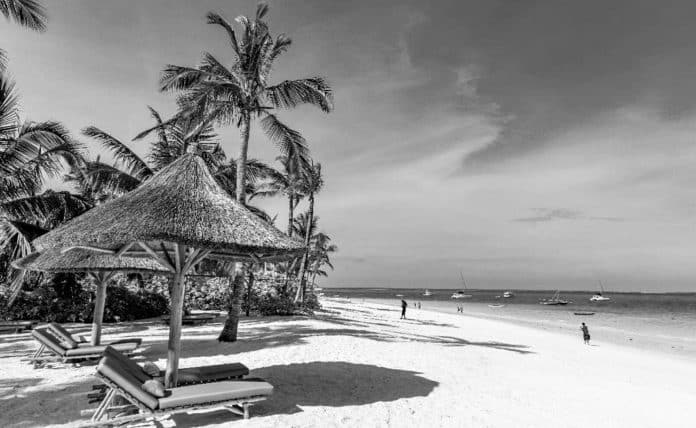 From Clear Blue Waters to Vibrant Nightlife: Experience the Best of Kendwa, Zanzibar, North Tanzania
Welcome to Kendwa, Zanzibar, where breathtaking beauty meets vibrant nightlife. Nestled on the pristine northern coast of Tanzania's stunning Zanzibar island, Kendwa offers an unforgettable experience that fulfills every traveler's desires.
Immerse yourself in the mesmerizing clear blue waters that stretch as far as the eye can see. Relax on the soft white sands, where the gentle waves lull you into a state of pure bliss. Take a dip in the warm Indian Ocean, or go snorkeling to discover the colorful marine life that thrives beneath the surface.
But Kendwa Zanzibar north Tanzania, is not just about the beach. As the sun sets, the vibrant nightlife comes alive, offering a party atmosphere like no other. Dance to the beats of local music, enjoy delicious seafood barbecues, and sip on exotic cocktails under the starlit sky. Whether you're a night owl or simply seeking a lively evening out, Kendwa has something for everyone.
With its natural beauty and pulsating nightlife, Kendwa promises an unforgettable adventure that will create memories to last a lifetime. So, pack your bags and get ready to experience the best of Kendwa Zanzibar north Tanzania.
The Beauty of Kendwa's Clear Blue Waters
Kendwa is renowned for its clear blue waters, which are a sight to behold. As you step onto the soft white sands, the turquoise hues of the Indian Ocean will captivate you. The water is so clear that you can see the vibrant coral reefs and the colorful fish swimming beneath the surface.
The beach in Kendwa Zanzibar north Tanzania is perfect for both relaxation and water activities. You can lounge under the shade of palm trees, feeling the gentle sea breeze on your skin. The warm waters invite you to take a refreshing dip or try your hand at various water sports. Snorkeling is a popular activity here, allowing you to explore the diverse marine life up close. Swim alongside tropical fish, spot sea turtles, and marvel at the beauty of the underwater world.
Whether you prefer to bask in the sun, take a dip in the crystal-clear waters, or embark on an underwater adventure, the beauty of Kendwa's clear blue waters will leave you in awe.
Exploring Kendwa's Vibrant Nightlife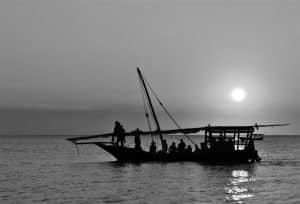 When the sun sets over Kendwa, the vibrant nightlife takes center stage. The beach transforms into a lively party destination, offering a unique and unforgettable experience.
Kendwa's nightlife is renowned for its music, dance, and energetic atmosphere. Local bands and DJs set the stage on fire with their infectious beats, blending traditional African rhythms with modern tunes. The sound of drums fills the air as you dance the night away under the starlit sky.
The beach bars and clubs in Kendwa Zanzibar north Tanzania offer a wide range of entertainment options. Enjoy live performances by talented musicians, indulge in delicious seafood barbecues, and sip on exotic cocktails crafted by skilled mixologists. The vibrant atmosphere is contagious, and you'll find yourself caught up in the energy and excitement of the night.
Whether you're a seasoned partygoer or simply looking for a lively evening out, Kendwa's vibrant nightlife will not disappoint.
Top Attractions in Kendwa
Apart from its stunning beaches and vibrant nightlife, Kendwa Zanzibar north Tanzania is also home to several top attractions that are worth exploring. Here are a few must-visit places in Kendwa:
1. Nungwi Beach
Located just a short distance from Kendwa, Nungwi Beach is another beautiful stretch of coastline that should not be missed. The beach is famous for its picturesque sunsets, making it the perfect spot for a romantic evening stroll. You can also visit the Nungwi Aquarium, which showcases the marine life found in the area.
2. Mnemba Island
Embark on a boat trip to Mnemba Island, a pristine paradise just off the coast of Kendwa. The island is surrounded by coral reefs, making it a popular spot for snorkeling and diving. Swim with dolphins, explore the vibrant reefs, and relax on the secluded beaches of Mnemba Island.
3. Stone Town
Take a trip to Stone Town, the historic heart of Zanzibar City. This UNESCO World Heritage Site is a fascinating blend of African, Arab, Indian, and European influences. Explore the narrow winding streets, visit the bustling markets, and admire the beautiful architecture of the old town.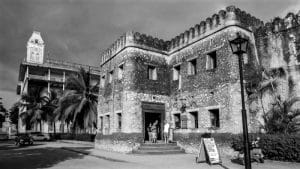 These are just a few of the top attractions in Kendwa and its surrounding areas. Whether you're interested in natural beauty, cultural heritage, or adventure, Kendwa has something to offer every traveler.
Water Sports and Adventure Activities in Kendwa
If you're an adrenaline junkie or simply seeking some adventurous fun, Kendwa has a wide range of water sports and activities to satisfy your cravings. From snorkeling and diving to jet skiing and kiteboarding, there's something for everyone to enjoy.
Snorkeling is a popular activity in Kendwa, thanks to its crystal-clear waters and diverse marine life. Grab a snorkel and mask, and explore the vibrant coral reefs teeming with tropical fish. You may even spot sea turtles, rays, and other fascinating creatures.
For those who want to take their underwater exploration to the next level, diving is a must-try activity. Kendwa offers a variety of diving sites suitable for beginners and experienced divers alike. Dive into the depths of the Indian Ocean and discover the hidden wonders that lie beneath the surface.
If you prefer to stay above the water, try your hand at jet skiing or kiteboarding. Feel the rush of adrenaline as you speed across the waves, enjoying the thrill of these high-energy water sports.
No matter what activity you choose, Kendwa's pristine waters and stunning coastline provide the perfect backdrop for an adventurous day of fun in the sun.
Where to Stay in Kendwa
Kendwa Zanzibar north Tanzania offers a range of accommodation options to suit every traveler's preferences and budget. From luxury resorts to cozy guesthouses, you'll find a place to call home during your stay in Kendwa.
For those seeking a luxurious beachfront experience, the resorts in Kendwa offer world-class amenities and breathtaking views. Enjoy spacious rooms, private pools, and direct access to the beach. Indulge in spa treatments, savor delicious cuisine, and unwind in the lap of luxury.
If you're traveling on a budget or prefer a more intimate setting, guesthouses and boutique hotels are a great choice. These cozy accommodations offer a more personalized experience, allowing you to connect with the local culture and community. You'll find comfortable rooms, friendly staff, and a warm atmosphere that will make you feel right at home.
No matter where you choose to stay in Kendwa, you'll be surrounded by natural beauty and have easy access to the beach and other attractions. Wake up to the sound of the waves, step outside, and immerse yourself in the paradise that is Kendwa.
Local Cuisine and Dining Options in Kendwa
When it comes to food, Kendwa offers a diverse culinary scene that will tantalize your taste buds. From traditional Swahili dishes to international cuisine, there's something to satisfy every craving.
Seafood lovers will be in heaven in Kendwa Zanzibar north Tanzania, as the village is known for its fresh and flavorful seafood. Feast on grilled fish, lobster, prawns, and other delicacies prepared with local spices and herbs. The beachside restaurants and cafes offer a relaxed and casual dining experience, allowing you to enjoy your meal with stunning ocean views.
For those looking for a taste of traditional Swahili cuisine, try dishes like Biriani (spiced rice with meat or vegetables), Ugali (a staple made from cornmeal), and Zanzibar pizza (a unique street food that combines Indian and Arabic flavors). These dishes are bursting with flavors and reflect the rich cultural heritage of the region.
If you're in the mood for international flavors, Kendwa has plenty of options to choose from. You'll find restaurants serving Italian, Indian, Chinese, and other international cuisines. Whether you're craving pizza, curry, or sushi, you'll find it all in Kendwa.
Don't forget to wash down your meal with a refreshing drink. Kendwa is known for its fresh fruit juices, coconut water, and tropical cocktails. Sip on a freshly squeezed juice or indulge in a signature cocktail as you watch the sunset over the ocean.
Shopping and Souvenirs in Kendwa
Kendwa offers a unique shopping experience where you can find a variety of souvenirs and local crafts. Explore the beachside stalls and shops, and take home a piece of Kendwa to cherish forever.
One of the most popular souvenirs in Kendwa is the traditional Maasai jewelry. The Maasai people are known for their intricate beadwork, and you'll find a wide range of necklaces, bracelets, and earrings in vibrant colors. These pieces make for beautiful and meaningful keepsakes.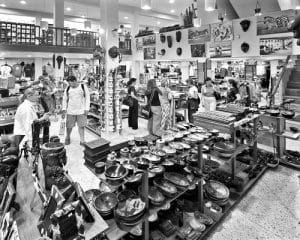 You can also find local artwork, paintings, and sculptures that showcase the talent and creativity of Zanzibar's artists. These unique pieces will add a touch of African flair to your home and serve as a reminder of your time in Kendwa.
If you're looking for something more practical, explore the local markets and shops for spices, fabrics, and traditional clothing. Zanzibar is famous for its spices, and you can take home fragrant blends like cloves, cinnamon, and cardamom. The colorful fabrics and clothing reflect the vibrant culture of the region and make for great gifts or personal mementos.
Whether you're shopping for yourself or searching for the perfect gift, Kendwa's local markets and shops have something to suit every taste.
Best Time to Visit Kendwa
The best time to visit Kendwa Zanzibar north Tanzania, is during the dry season, which runs from June to October. During this time, the weather is warm and sunny, with less chance of rain. The sea is calm, making it perfect for swimming and water activities.
Another good time to visit Kendwa is from December to February, when the weather is also dry and pleasant. This period coincides with the festive season, and you can enjoy the lively atmosphere and special events that take place during this time.
It's worth noting that Kendwa can get crowded during the peak tourist season, especially in December and January. If you prefer a quieter experience, consider visiting in the shoulder seasons of April-May or November. The weather is still pleasant, and you'll have more space to enjoy the beaches and attractions.
No matter when you visit Kendwa, you'll be greeted with warm hospitality and breathtaking beauty. Each season offers its own unique charm, and you're sure to have an unforgettable experience.
Experience the Magic of Kendwa, Zanzibar
Kendwa, Zanzibar, offers a magical blend of natural beauty and vibrant nightlife that will leave you enchanted. From the clear blue waters and soft white sands to the pulsating beats and lively atmosphere, Kendwa has something for every traveler.
Immerse yourself in the crystal-clear waters, explore the colorful reefs, and relax on the pristine beaches. As the sun sets, let the vibrant nightlife sweep you off your feet. Dance to the rhythm of local music, indulge in delicious seafood, and sip on exotic cocktails under the starlit sky.
Discover the top attractions, embark on thrilling water sports, and explore the local cuisine and shopping scene. Whether you're seeking relaxation, adventure, or a lively evening out, Kendwa Zanzibar north Tanzania has it all.
Pack your bags and get ready to experience the best of Kendwa, Zanzibar, in North Tanzania. Create memories to last a lifetime and let the magic of Kendwa capture your heart.
For more articles related to Things to Do in Tanzania (Zanzibar), click here!