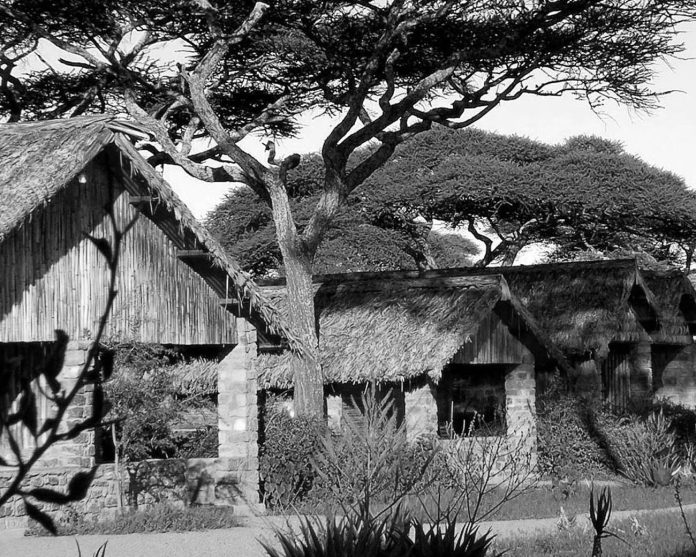 Ndutu Safari Lodge Tanzania: A Gem in the Serengeti Ecosystem
‍Embracing the heart of the Ngorongoro Conservation Area, located in the majestic Serengeti ecosystem, Ndutu Safari Lodge Tanzania offers an unforgettable experience for nature enthusiasts. It is a sanctuary for those seeking to reconnect with nature, escape the mundane, and immerse themselves in the wonders of wildlife.
Location: A Canopy of Giant Acacias
Nestled amidst a swath of towering acacias, the lodge overlooks the serene Lake Ndutu. Its prime location offers guests the opportunity to explore the unique biodiversity of the area, including swamps, woodlands, and soda lakes, as well as the iconic, short grass plains of the Serengeti.
Accommodation: Meet Serenity in Stone Cottages
Ndutu Safari Lodge Ngorongoro Arusha Tanzania is home to 34 stone cottages, meticulously crafted from local materials. Each cottage is an epitome of simplicity and comfort, featuring an en-suite bathroom equipped with hot showers, a sink, and a flushing toilet. These earthy cottages, with their thick stone walls, remain naturally cool, providing a soothing retreat from the African sun.
Dining Experience: A Taste of Africa
Dining at Ndutu Safari Lodge Tanzania is a culinary journey through Africa. The day begins with a buffet-style breakfast, offering a variety of fresh fruits, cereals, and an English cooked breakfast on request. For the early risers eager to head out on a game drive, a delicious boxed picnic breakfast can be arranged.
Lunch and dinner are served as three and four-course meals, respectively, featuring a blend of local and international cuisines. Complimentary tea, coffee, and biscuits are available throughout the day in the lounge.
Facilties & Services
Camp Fire: A warm campfire under the African sky offers the perfect setting for sharing stories and creating memories.
Laundry: The lodge provides laundry services to ensure a hassle-free stay for its guests.
Telephone & Internet: Stay connected with the world with the telephone and internet services available at the office.
Wi-Fi in Lounge: Enjoy free Wi-Fi access in the lounge area.
Gift Shop: Take a piece of Africa home with you from the gift shop, featuring a variety of locally made artifacts and souvenirs.
Game Drives: Experience the thrill of wildlife viewing with our game drives.
Activities: Embrace the Wild
At Ndutu Safari Lodge Ngorongoro Arusha Tanzania, every day is a new adventure. Guests can embark on river cruises, explore the wilderness, visit local villages, and indulge in wildlife viewing. The lodge also organizes specialized game drives through the Serengeti, offering a closer look at Africa's stunning wildlife.
Conservation Efforts: Safeguarding the Serengeti
Ndutu Safari Lodge is not just a holiday destination; it's a guardian of the Serengeti. The lodge is actively involved in local conservation efforts, encouraging guests to participate and contribute to these initiatives.
"At Ndutu, we care for the Serengeti and we endeavor to minimize our impact on the environment." – Ndutu Safari Lodge
Golden Trails of Africa: A 17-Day Itinerary
Explore the golden trails of Africa with a 17-day itinerary aboard the Zambezi Queen. Visit Kasenu Village, tour Victoria Falls, and get an in-depth view of the Serengeti.
Customer Testimonials
The experience at Ndutu Safari Lodge Tanzania has left many guests with unforgettable memories. Gale Cantor, a satisfied guest, shares her experience:
"The trip was terrific with great planning on your part. Most of the adventures were not mainstream and somewhat off the beaten path which made it especially enjoyable!! We felt taken care of and you all were readily available to respond to questions and issues. I would highly recommend your company and friends have already expressed interest based on our pictures and excitement."
Conclusion
Ndutu Safari Lodge, nestled in the heart of the Ngorongoro Conservation Area in the Serengeti ecosystem, is more than just a lodge; it's a gateway to an unforgettable African adventure, an opportunity to connect with nature, and contribute to the conservation of the Serengeti.
Experience the enchanting beauty of Africa at Ndutu Safari Lodge Tanzania, the gem of Tanzania!
For more articles related to Things to Do in Tanzania (Zanzibar), click here!