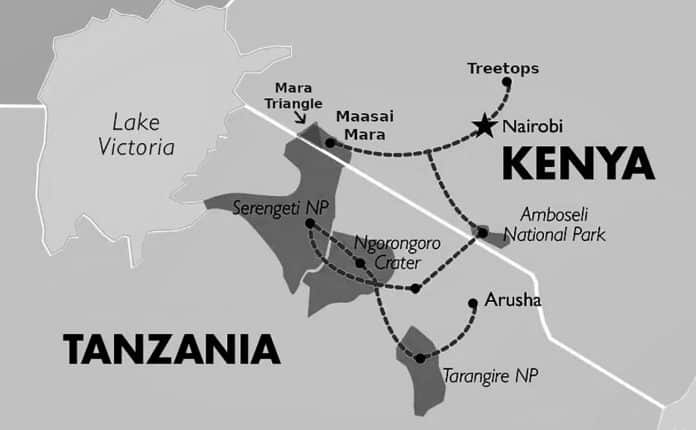 Experience the Wildlife Splendor: A Journey through Kenya and Tanzania Safari Maps
‍Embarking on a safari journey in the heart of Africa is a dream for many. The twin nations of Kenya and Tanzania offer a myriad of spectacular wildlife experiences, unparalleled anywhere in the world. Delve into the world of the Kenya Tanzania safari map to plan your unforgettable journey.
Kenya and Tanzania: A Wildlife Haven
Kenya and Tanzania, located in East Africa, are renowned for their rich biodiversity and stunning landscapes. From the vast savannahs to the Great Rift Valley, these nations are home to an impressive array of wildlife, including the iconic Big Five – lions, elephants, buffaloes, leopards, and rhinos.
Kenya: A Mecca for Wildlife Enthusiasts
Kenya, renowned for its diverse wildlife and stunning landscapes, offers an array of safari experiences. The Great Wildebeest Migration, an annual spectacle, attracts tourists from around the globe. The Rift Valley Lakes offer world-class bird watching, while the turquoise oceans teem with marine life.
Key Safari Destinations in Kenya
Maasai Mara Reserve: Known for its annual wildebeest migration that starts in the Serengeti, Tanzania.
Lake Nakuru: A haven for flamingos and home to a variety of other wildlife species.
Lake Naivasha: Known for its birdlife and hippos.
Amboseli National Reserve: Renowned for its elephant population and views of Mount Kilimanjaro.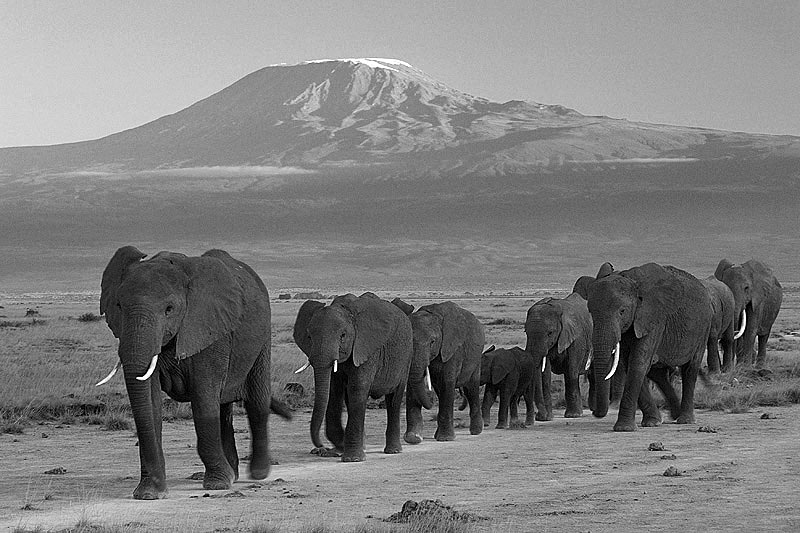 Tanzania: A Wildlife Paradise
Tanzania, with its diverse ecosystems ranging from mountains to savannahs and beaches, is a dream destination for nature and wildlife enthusiasts. It's home to the Great Wildebeest Migration and Africa's highest peak, Mount Kilimanjaro.
Key Safari Destinations in Tanzania
Exploring Kenya and Tanzania through Safari Maps
The Kenya Tanzania safari map guides visitors through a variety of national parks, game reserves, lakes, and coastal regions. These maps are instrumental when planning for a safari, be it a honeymoon safari or family holiday.
Kenya Tanzania Safari Tours
Kenya and Tanzania offer combined safari tours that encompass savannahs, lakes, the Great Rift Valley, and mountain highlands. These safaris offer a rich wildlife experience, including the Big Five and other stunning African wildlife like cheetahs and hippos.
Kenya Safari Packages
Here are some popular Kenya safari packages:
Four-Days, Maasai Mara and Lake Nakuru Safari

Three-Days, Maasai Mara Kenya Safari

Seven-Days, Masai Mara, Lake Nakuru, Lake Naivasha and Amboseli Safari

Six-Days, Maasai Mara, Lake Nakuru and Amboseli Safari

Three-Days, Amboseli National Reserve Safari
Tanzania Safari Packages
Here are some popular Tanzania safari packages:
Three-Days Two Nights, Lake Manyara and Ngorongoro Safari

Four-Days, Tarangire, Lake Manyara and Ngorongoro Safari
Five-Days, Budget Cultural and Wildlife Safari
Six-Days, Budget Safari Ngorongoro Crater Serengeti Manyara

Seven-Days, Lake Manyara, Serengeti and Ngorongoro Tanzania Safari
Conclusion
A safari journey through Kenya and Tanzania is a dream come true for wildlife enthusiasts. With the help of a Kenya Tanzania safari map, you can explore the rich biodiversity and stunning landscapes of these nations. From witnessing the Great Wildebeest Migration to exploring the diverse ecosystems, the safari journey in these nations promises an unforgettable experience.
For more articles related to Things to Do in Tanzania (Zanzibar), click here!