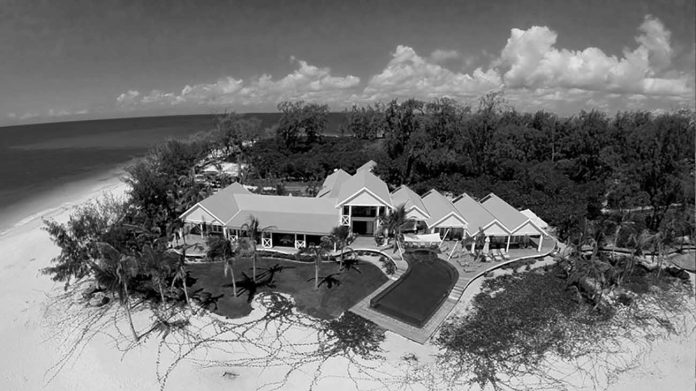 Thanda Island
– Things to Know About This Magical Place
About Thanda Island
Thanda Island is 1100 meters in circumference and 350 meters in breadth, with an overall size of 5.5 hectares. Where is Thanda Island located? Located across from Rufiji Delta and Selous National Park in Tanzania's Shungimbili Island Marine Reserve. It is situated between the mainland and Mafia Island, 16 mi (or 30 km) east of Tanzania's mainland. The word "mafia" comes from two sources: the Arabic word "morfiyeh," which means "group" or "archipelago," and the Swahili phrase "mahali pa afya," which means "a healthy dwelling." As an island seven degrees south of the equator, Thanda is part of the East African Time Zone, which is one to two hours ahead of Central European Time. Because of the coral reefs that surround it, Thanda Island is protected from the ocean's crashing waves. Do you know Thanda Island owner? There are several Thanda Island owners.
A Guide to Locating Thanda Island
Where is Thanda Island? Thanda Island Tanzania is accessible via direct flights to Dar es Salaam's Julius Nyerere International Airport from Emirates, Turkish Airlines, Ethiopian Airlines, Qatar Airways, South African Airways, and Etihad Airways. KLM and Swiss Air, two international airlines, fly into the region and use regional aircraft to get their passengers to Dar es Salaam. Thanda Island's staff will meet you at Dar es Salaam and help you breeze through customs so that you can get into this beautiful country as soon as possible. From here, you can take any number of different routes to reach Thanda Island. The first option is a direct helicopter ride to the island, which takes around 45 minutes. An alternative is to take a 30-minute trip to Kilindoni in a fixed-wing aircraft that seats 8 to 12, followed by a 30-minute boat ride to the island.
Access Document Here to Learn More About Thanda Island
Collaboration With VisaJet
This is the safest and easiest ever with Thanda Island. Customers now have access to VistaJet's fleet of more than 70 red and silver aircraft located in more than 96% of the world, thanks to the company's exclusive partnership with the first and only global private aviation enterprise.
Enjoy the most luxurious cabins in the history of cruising. Knowing that every flight is different, VistaJet pays close attention to minor details to provide unparalleled customer service. The VistaJet flight attendants have completed courses at Norland Nanny College, the British Butler Institute, and the Wine and Education Trust. Private meals created in partnership with Michelin-starred chefs can be ordered on your way to Thanda Island together with good wine. experience from VistaJet's Wine Program. The flight's onboard entertainment system can be personalized to fit the tastes of adults and kids.
VistaJet is Thanda's go-to choice for private air travel because of its dedication to passenger and crew safety. VistaJet's safety standards, which have won international acclaim, are among the most stringent in the world. Over a thousand aviation experts worldwide ensure that every aspect of your flight goes off without a hitch.
Making private air travel easy. Get your VistaJet flight going instantly.
Thanda Island Lodgings
Are you worried about Thanda Island booking? Thanda Island in the Indian Ocean will serve as your residence. Located off the coast of Tanzania, this iconic spot was modeled after historic homes where many families have spent valuable time together. Partially owned by a kind European family who, together with the team, takes excellent care of the sanctuary and the adjacent marine reserve. Natural, untouched, and magical, it is yours to enjoy with your loved ones. Here, minimalism rules and simplicity extends as far as the eye can see. Feel the excitement of setting out on an adventure, just like the sailors who set sail on the trade winds. This trip has been an exciting adventure for us, and we hope to share it with you. For more information on bookings you can check Thanda Island Tripadvisor. Don't be so worried about Thanda Island rates because they'll not work against you. Thanda Island price is a friendly one and will not hinder you from having the best. To experience an affordable Thanda Island price per night, feel free to book. Take advantage of the favorable Thanda Island cost.
The Manor
Upon entering this Thanda Island villa, one immediately feels a sense of calm and contentment. During the warm East African summer, you can relax in the pristine setting of this luxury mansion, which features a pool and outdoor living space surrounded by turquoise waters and white sands.
Indulging in the Finest Comforts of Thanda Bandas
The villa features an indoor aquarium, various musical instruments, a glass rim-flow swimming waterhole, a beautiful wine exhibition, an air-conditioned gymnasium, a library with an extensive Ernest Hemingway book compilation, and a dining space with a 180-degree view of the ocean, among other amenities. There are five air-conditioned bedrooms, each with a private bathroom and king-size bed. When more sleeping space is required for kids, they can be installed in suites or the library.
Lodging Overview
The Manor: Thanda Island Amenities
NUMBER OF VILLA: 1 (5 suites).

NUMBER OF BANDAS: 2 (2 suites each).

CHILDREN: ✔.

CHILDMINDING: ✔.

CHECK-IN: By arrangement.

CHECK-OUT: By agreement.

CREDIT CARDS: ✔.

MOBILE RECEPTION: ✔.

WIFI: ✔.

ELECTRICITY: 220V.
Villa Bedrooms
EXTRA BEDS: ✔.

FANS: ✔.

AIRCON: ✔.

MOSQUITO NETS: ✔.

OUTDOOR BATH: ✔.

INDOOR SHOWER: ✔.

OUTDOOR SHOWER: ✔.

MINIBAR: No – one main bar.

IN-ROOM SAFE: ✔.

WIFI: ✔.

LAUNDRY: ✔.
Bandas of Tanzania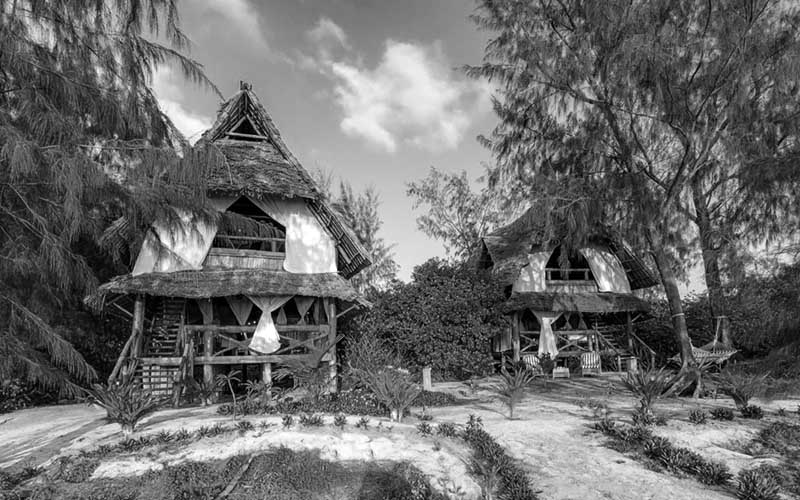 Thanda Island hotel is a secluded getaway with nine bedrooms, thanks to its two classic open-air Bandas. Each Banda has a main bedroom and bathroom on the ground floor and a loft with two single beds and a bathroom on the second floor. The 72 square meters on each floor of the Bandas are cleverly utilized to encourage indoor and outdoor activities. Finely crafted pieces and materials from Mafia Island painted in soft, natural tones create a one-of-a-kind ambiance.
About the Bandas
The stunning two-story Bandas provide a range of opulent beach accommodations, perfect for those traveling with extended family or those interested in experiencing authentic Tanzanian culture. All your needs will be met in these air-conditioned, custom-made suites that maintain the island's distinctive character. With its five-room home and private marine reserve, Thanda Island-luxury private island is the apex of tropical luxury lodging.
Lodging Overview
Bandas of Tanzania: Thanda Island Amenities
NUMBER OF VILLAS: 1 (5 suites).

NUMBER OF BANDAS: 2 (2 suites each).

CHILDREN: ✔.

CHILDMINDING: ✔.

CHECK-IN: By arrangement.

CHECK-OUT: By agreement.

CREDIT CARDS: ✔.

MOBILE RECEPTION: ✔.

WIFI: ✔.

ELECTRICITY: 220V.
Bandas Bedrooms
EXTRA BEDS: ✔.

FANS: No! Only natural ventilation, but fans can be available upon request.

AIRCON: ✔.

MOSQUITO NETTINGS: ✔.

BATH: X.

INDOOR SHOWER: ✔.

OUTDOOR SHOWER: X.

MINIBAR: ✔.

IN-ROOM SAFE: ✔.

WIFI: ✔.

LAUNDRY: ✔.
Make a reservation by calling +27 32 586 0149 today!
The Luxury Experiences
The Luxurious Ocean Excursion and Water Sports on Thanda Island
Swimming with whale sharks, scuba diving, island tennis, and learning about ancient Arabic history are just a few thrilling water adventures, excursions, and activities available to you. At the same time, Thanda Island surrounds you with unadulterated, natural delights. Human habitation on the 8-hectare island is attested solely by the appearance of the odd traditional fishing dhow. Soak up the sun's rays, the sea's shimmer, and the uniqueness of the locals. Spend time in the water with the peaceful whale shark, go scuba diving in the largest marine protected area in the Indian Ocean, cruise the trade winds on a classic Arab dhow, feast on a traditional Swahili or Arabian meal, and relax with a massage or a copper bath on the beach.
Excursions on the Water
Thanda Private Island is surrounded by Shungimbili Island Marine Reserve, where you can access a wide variety of water sports. At Thanda Island, you have access to a boathouse full of gear and a boatman who will be your guide throughout the journey.
Shungimbili Island Water Sports & Marine Reserve
Thanda Island is home to an incredible variety of water and marine activities, and guests enjoy private access to the nearby Marine Reserve at Shungimbili Island.
We have three boats for your use:
The 36-foot Sazi (adventure boat)

The 28-foot Real Magic (reef runner)

The 34-foot Island Princess (Cobalt motor cruiser)
The three ships are now under the command of our reliable captain and crew. For this reason, a private trip to Thanda Island is the most acceptable option for a memorable family holiday.
Taking Sails, Paddling, or Kayaking
Take a kayak, sailboat, or paddleboard out to the reefs surrounding your island for some exploration. We can also set you on a sailing trip in an authentic Arab fishing dhow. Come wakeboard or go on a jet ski ride behind our speedboat or Island Princess.
Submarine Diving
We will set you up with Mafia Island Diving, our 5-star certified dive partner in Chole Bay on neighboring Mafia Island if scuba diving is something you enjoy or would like to learn. All Mafia Island Marine Park dives are made from traditional Arab dhows. Off the coast of East Africa, you'll find the largest marine protected area in the Indian Ocean, home to a wide range of coral reefs, five different kinds of turtles, and 400 different species of dazzling reef fish.
Snorkeling Adventure
The local snorkeling expert on Thanda Island can lead you on one of seven different snorkeling tours around the island. This is accessible to newcomers and veterans alike. Snorkeling trips have yielded marine life sightings, such as three-spot dascyllus, trumpet fish, blue-spotted stingray, cleaner wrasse, jewel damselfish, gold bar wrasse, cornetfish, and reef needlefish.
Fishing Games & Adventure
If you're into big game fishing, our captain and fishing guide can take you out on the Real Magic in search of catch-and-release species or the catch of the day, which our Thanda Island Mafia chefs will then prepare for you in the privacy of your villa for lunch and supper. Our guides genuinely love fishing and will do all it takes to give you the best experience possible. Young people can go fishing and be taught the sport. Sailfish season is from November to January; the primary fishing season is from September to March.
Swimming Alongside Whale Sharks Experience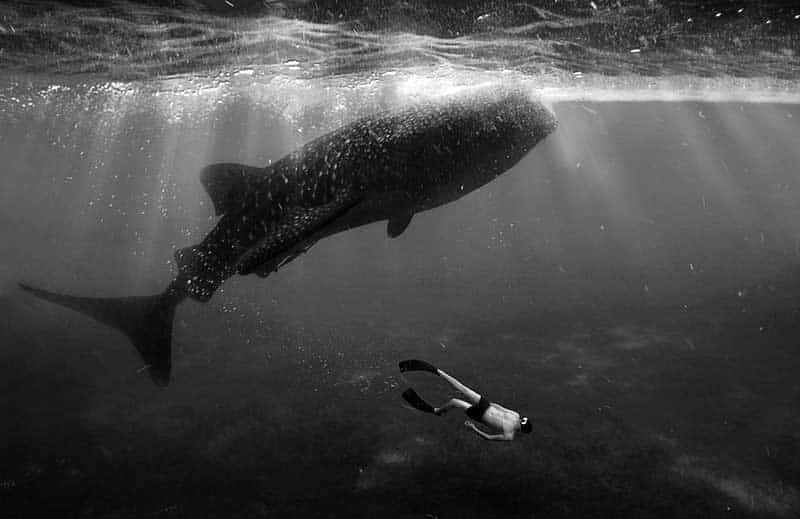 One of the most moving and awe-inspiring ocean experiences is swimming alongside a whale shark, which can grow to a whopping 18 meters in length. From October to March, these peaceful, gentle giants, the largest fish in the world and listed as endangered by the IUCN, feed just south of Thanda Island, making for a truly memorable part of the Thanda Island experience. Our luxury adventure vessel can get you close to these fantastic creatures, so you may swim with them or watch them from the deck, thanks to our experienced captain.
Wander the Islands and See What You May Find!
Explore Thanda Island and the surrounding islands in style aboard Thanda's boat, which features a plush stateroom, a drink bar, a personal waiter, and a sound system with an extensive song selection. Explore the beautiful marine reserves while sipping champagne and local specialties.
Excursions
Visit the islands off the coast of Tanzania to learn more about the region's history. Zanzibar, off the coast of East Africa, rose to prominence as the seat of the Sultan of Oman's court and capital in the early eighteenth century. Explore the marine park of Chole Bay, located close to Mafia Island, and see marine turtles and whale sharks. Visit the island of Mafia, its historical relics from the eleventh century, and its traditional boatbuilders and potters.
Adventures in East Africa
Thanda Island is one of Tanzania's five-star resorts, and it is possible to feel the mystery of long-lost regions where farming, fishing, and trading date back to the Iron Age, thanks to the astonishing finds made in Juani's Ukunju Cave. The trade winds have always been the driving force behind the economic activity in Thanda Island, with traditional wooden dhows floating between cargo ships in Tanzania's capital city of Dar es Salaam. The city's architecture and culture are influenced by many cultures, including Africa, the Middle East, Asia, Europe, and the British Isles. Chileans have been taking Arab dhows to distant ports since the eighth century, and traditional Zanzibari spices come from the far east.
Exploring Chole Island
One of the most well-liked excursions is a visit to Chole Island. Clients are led to the eastern side of Mafia Island by our representatives on neighboring Chole Island, where they learn about the island's history and culture. The journey from Thanda Island takes roughly an hour in an authentic Arab dhow on the seagoing vessel used for millennia along this coast.
Exploring Dar es Salaam
Dar es Salaam (also spelled Dar) is a city in Tanzania that serves as the country's port. It is home to a diverse population of Arabic, African, Indian, German, and British ancestry. Check around the local markets for some African textiles and artifacts, and experience fisherman bringing in the day's catch. We can organize both an overnight stay and a helicopter tour of Dar.
Exploring the Renowned Zanzibari Spice Island
Historically, spices like cloves, cinnamon, peppers, nutmeg, and ginger have been transported to Zanzibar from India, Indonesia, and Malaysia by monsoon-powered wooden dhows. Zanzibar's principal industry today is the manufacture of spices. Learn about spices and the magic of Stone Town, the city's historic core. We can set up a private flight to Zanzibar on a helicopter or plane and a hotel for the night.
Exploring Mafia Island
Apart from Thanda Island, the inhabited island of Mafia is a good place to visit since it is near Thanda. We can take you on a cruise to Mafia, where you can spend the day visiting eleventh-century ruins, hamlet villages, and traditional boatbuilders who still use hand tools and hand-forged nails. The island's infamous Land Rover cabs can take you on a mafia-themed road trip. Visit some local communities and see where the coconuts, ukili mats, and clay pots come from.
Exploring Juani Island
Among the nine islands that make up the Mafia Island chain, Juani Island is worth mentioning. On the eastern side of Mafia Island is a natural waterway and a turquoise lagoon reminiscent of the Amazon. A journey up the canal of Juani Island, with its turquoise waters, bordered by thick mangrove forests, and inhabited by a wide variety of bird species, can be experienced aboard a traditional Arab dhow while taking in beautiful views of the southern part of the archipelago. Traveling this path will lead you to the stunning blue lagoon, where you can enjoy a refreshing dip while enjoying the gorgeous scenery.
Activities on These Islands
Thanda Island and its surrounding areas offer an abundance of exciting activities. Instead, we've ensured that our spectacular private island has everything our guests could want, whether they're looking to kick back and relax or keep busy the whole time.
Relish in Volleyball, Yoga, Spa, and More on our Exclusive Luxury Island
If you're looking to de-stress, you can do it with the help of some soothing music, some yoga, a visit to the spa, or a dip in our beautiful rim-flow pool. We are prepared to go the extra mile for our clients looking for an exciting experience. Activities range from snorkeling and diving, fishing for the big game, and exploring the ocean on our catamaran or cruiser to volleyball, tennis, working out in the gym, strolling, running on the beach, and sightseeing on Thanda island. You can take advantage of our one-of-a-kind Egret Walk and dance the night away under the stars of Africa.
The Volleyball & Tennis
Our 16 x 35 unnatural court is available in the mornings, afternoons, and evenings for volleyball and tennis matches (when it is not too hot). The court features both white tennis lines and yellow volleyball lines. Designed specifically for your enjoyment on Thanda Island, it is equipped with lighting for those who choose to engage in their pastime at night. We have you covered if you need rackets, balls, or even a partner or opponent. Family and friends can enjoy tea and cocktails in the tennis court's gazebo.
The Villa's Gymnasium
Since many of you are interested in maintaining a regular fitness regimen, we have installed an air-conditioned, private gym at Thanda Villa. We have everything you need to get in shape, from treadmills and stationary bicycles to weights and boxing equipment. Whatever your current fitness level, we have options for you. The fitness center has ample room for multiple users to work out simultaneously if desired.
Avian Trek
To witness the white, grey, and black Egrets on our island, take the Thanda Island Egret Walk, an exciting excursion that winds through the jungle behind the villa and onto a white-sand trail. Thanda Island is an ideal habitat for them because of the availability of high-quality fish there, and they successfully hatch many of their small baby-blue eggs there. You can see them raise their young and socialize with one another year-round.
Exotic Cuisines & Luxuries
Relax with a lunch on the beach or a cruise on a classic Arab dhow. Experience the aromas and smells of Tanzania with a Swahili feast featuring seafood fresh from the sea. Participate with our cook staff as you make pizza from scratch in our authentic wood-burning oven. Gather around the villa's majestic dining table fit for a king and queen, or take a boat ride to nearby Mbarakuni Island for an adventurous meal.
Cuisine Reminiscent of the Islands
Thanda Island is the finest private island holiday for families and features the most pleasing dining experience. Seafood and shellfish from Thanda Island, vegan and vegetarian alternatives, steak, game, and chicken, fresh seasonal produce, tropical fruits, and a wide selection of delectable sweets are on the menu. You can enjoy a hearty breakfast on the beach, a romantic dinner with a bonfire, a picnic on a sandbank in the ocean or on a nearby island, and even some Tanzanian food, which is known for its fiery flavor. You can eat and drink tea wherever you like, inside or out, according to the season and temperature. Thanda Island has no city lights, so you can enjoy your meal under the twinkling of the stars.
Every Detail Meticulously Attended
The healthfulness of our meals is a priority for our cooks. All meals are prepared with fresh ingredients, including herbs from the island's garden, coconuts, papayas, pineapples, and watermelons. Everything from the ice cream and sorbet to the yogurt and muesli is created from scratch, including the coconut milk used in the curries.
Seafood and Fish Lovers Paradise
If you're a seafood fan, you've found paradise, and our chefs are masters of the craft. Choose from dishes like perfectly cooked fish, prawn curries, sashimi, fish carpaccio, sushi, lobsters caught that day off Mafia Island, tuna, mangrove crabs, red snapper, and other sea-fresh fish caught by you or our team, and seasonal oysters plucked from Thanda Island.
Pizza's on Thanda Island
Pizza making is a popular activity at the Thanda island resort. Everybody pitches in to make pizza in the authentic, hand-built Italian pizza oven in the outdoor dining area. Flour from Italy, fantastic cheeses, cured hams, genuine prosciutto di Parma, artichokes, meats, fresh tomatoes, and herbs from the island herb garden are just some of the delicious ingredients you can help prepare her for pizzas.
Typical Swahili Meals
You can eat a traditional Swahili meal that focuses on the aromas and tastes of Tanzania, adding spices from Zanzibar. Swahili cuisine includes native sweets, rice, curry, grilled meats, and tea. Your guests will be treated to an authentic Arabian Nights experience in the heart of East Aric, complete with incense, chiffon drapes, Afghan carpets, Arabian music, low tables, and delicious cuisine.
Wellness
Thanda Island's mission is to provide its visitors with a sanctuary dedicated to their health and happiness, and the staff goes above and beyond to achieve this goal. Our revitalizing yoga lessons and spa treatments will help you relax and recharge, as will our delicious, healthy food. The island's isolation means that you can have any medical care you need performed wherever you wish during your stay.
WellBeing
Time appears to stand still in this peaceful yet exciting environment. Simple, exquisite pleasures, like strolling down your private 1100-meter beach. Exploring the 5.5-hectare Thanda island where the only trace of human habitation is the odd traditional fishing dhow is encouraged on our island. We provide a fantastic spa experience with specialty massages, facials, and body treatments using an exceptional choice of hypoallergenic products and yoga and meditation classes in our stunning outdoor sala overlooking the ocean.
Health Resort and Spa
Our massage therapists have come up with a wide range of customized massages, facials, and body treatments that are exclusive to Thanda Island and can be booked in advance. Transfers are offered from either Mafia Island or Dar es Salaam. They treat your body like royalty by providing an excellent selection of hypoallergenic items. Because the island is so remote, your treatments can be performed wherever you like, whether on the beach, in the comfort of your villa, or anywhere else. Africology, the industry leader in holistic African beauty and wellness care, supplies the island's amenities.
Practices like Yoga and Reiki
Your wellness expert on Thanda Island will help you to unwind and revitalize throughout your time there to the fullest. They use many methods to aid with stress reduction, anxiety management, increased enjoyment in life, and enhanced cognitive function, emotional stability, and physical fitness. On one's own private Thanda Island, one can get in touch with his or her inner self like nowhere else.
Thanda Island: Additional Information
Please call +27 32 586 0149 to make a reservation or to ask questions about our accommodations.
Environmental Protection and Community Integration
Communities and Marine Life Around Thanda Island
Through various conservation and research initiatives, Thanda Island is working to preserve and restore the Shungimbili coral reef. The island serves as a home station for Marine Park Rangers from Mafia Island, who patrol the waters of Mafia and the surrounding islands to deter illegal fishing. Thanda Island Zanzibar is a Mafia youth sanctuary with initiatives focusing on marine conservation, sustainable fishing, and physical activity promotion. Locals can find employment with us and advance their hotel industry careers.
Conservation
Thanda Island is situated in the Shungimbili Island Marine Reserve in Tanzania and is surrounded by delicate coral reefs. One of the most endangered shark species in the world lives in its seas. Additionally, it is home to five different kinds of marine turtles and dolphins, all of which require concerted conservation efforts to ensure their continued existence. Thanda Island is home to a marine biologist who keeps tabs on the Shungimbili reefs, and the island is also home to a reef restoration project that is helping to revive the reefs and the marine life that relies on them.
Conservation Commitments
Thanda Island is dedicated to protecting the Coral Reef and the marine life in its waters. These animals include whale sharks and sea turtles. Thanda's group is working with the Tanzanian Marine Parks and Reserves Unit on several marine conservation and education projects, such as the Ropes of Hope coral reef restoration project because our island is within the Shungimbili Island Marine Reserve. The conservation effort's flagship initiative is a collaborative effort to restore the coral reef surrounding Shungimbili Island. As an off-grid community, Thanda Island relies solely on solar electricity.
Nesting Sanctuary for Tortoise
Hawksbill, Green, Olive Ridley, Loggerhead, and Leatherback turtles are among the five marine turtle species that make their home in Tanzania's oceans and especially at Thanda Island. All of these species as "endangered" or "severely endangered" by the IUCN. We have seen these creatures several times on Thanda Island and know you will be amazed by them. As a result of our efforts to establish a conservation refuge on the island, the first Green turtle hatchlings appeared towards the end of May 2017. The number of turtles coming to the island to lay their eggs is expected to rise. Such a rare and fleeting phenomenon is still possible to witness during your trip, should luck be on your side.
Collaborative Research on Whale Sharks
Uploading photos you've taken of whale sharks in the Thanda Island area to whaleshark.org or ecoocean.org will help us with our citizen science project. Whale sharks have a unique 'fingerprint' pattern photographed and used to study their feeding, migrating, and reproducing habits, all of which are unexplained. In keeping a record of your whale shark experience, our marine guides will be equipped with GoPro video cameras.
Communities
Thanda Tanzania is programmed from birth to strengthen communities.
Thanda Safari, located in South Africa, northern Zululand, has strong relationships with local communities, including those of Tanzanian and Zulu residents. The team from Thanda Island travels to Mafia Island to participate in educational, social, and economic upliftment programs, as well as sporting activities, such as the island's most popular activity, football, to help the island's youngsters have a better future.
Participation in the Community
The Thanda Island crew participates in many community betterment projects on Mafia Island, home to sixty thousand people. The nearest settlement on Mafia Island, Ras Mbisi, is eight nautical miles from Thanda Island. We're devoted to spreading awareness about the importance of teaching kids about responsible fishing practices, ocean preservation, and the development of recreational sports like football.
Villages Located Near Thanda Island Coast
One of our local partners, "Sea Sense," works with Tanzanian coastal communities to save marine life in peril. Participation in marine conservation efforts is rising in many coastal communities thanks to improved access to education, employment, and training opportunities. Just recently, Thanda funded the acquisition of some desperately needed medical equipment for the regional hospital.
Upliftment
A new exclusive tropical island resort will be opening in April of 2016. Located in southern Tanzania's Shungi Mbili Island Marine Reserve, on the coast of the Indian Ocean, is the beachfront residence of Swedish businesspeople and philanthropists Christin and Dan Olofsson: Thanda Island. In addition, Thanda Island collaborates with the Tanzanian Marine Parks and the leading non-profit organization on several marine conservation and education programs in the region to replicate the conservation and community development successes of Thanda Safari in South Africa.
For more articles related to Things to Do in Tanzania (Zanzibar), click here!