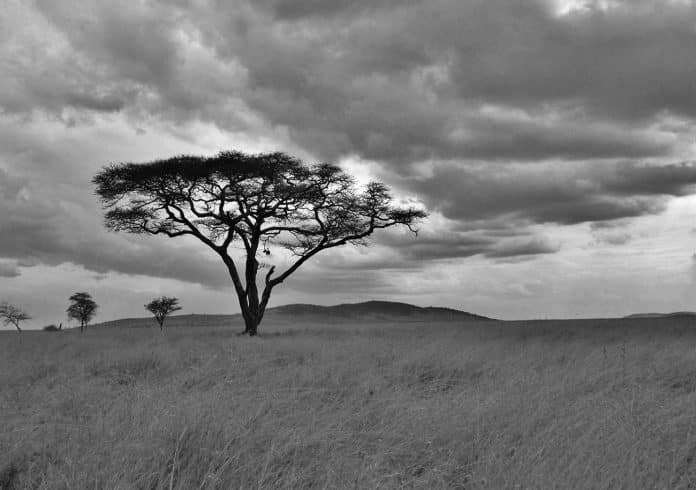 The Ultimate Guide to Choosing the Best Tanzania Safari: A Review of Supremacy
‍‍
Embark on an unforgettable adventure as we delve into the ultimate guide for choosing the best Tanzania safari experience. In the heart of East Africa, Tanzania's majestic landscapes and diverse wildlife make it a dream destination for every nature enthusiast. But with so many options available, selecting the perfect safari can be a daunting task. Fear not, as we bring you a comprehensive review of Supremacy, a safari operator renowned for its exceptional service and unrivaled expertise. From the vast plains of the Serengeti to the breathtaking Ngorongoro Crater, we'll explore the must-see destinations and hidden gems that Supremacy has to offer. We will also look at Tanzania safari supremacy reviews so you can know just what their past clients are saying about them. Whether you're a seasoned traveler or a first-time safari-goer, this guide will equip you with all the information you need to make an informed decision. Get ready to embark on a safari adventure of a lifetime with Supremacy, where every step of the journey is crafted to perfection. Factors to Consider When Choosing a Tanzania Safari
When it comes to choosing a Tanzania safari, several factors should be considered to ensure an unforgettable experience. The first and foremost consideration is the location. Tanzania is home to numerous national parks and game reserves, each offering a unique wildlife experience. From the iconic Serengeti National Park to the lesser-known but equally stunning Tarangire National Park, there's something for every wildlife enthusiast.
Another important factor to consider is the time of year. The timing of your safari can greatly impact the wildlife sightings you'll encounter. For example, if witnessing the Great Migration is at the top of your bucket list, visiting the Serengeti between July and October is ideal, as this is when millions of wildebeest and other herbivores migrate in search of greener pastures.
Additionally, the type of accommodation and level of comfort you desire should be taken into account. Tanzania offers a range of options, from luxury lodges with all the amenities to more rustic tented camps that provide an authentic bush experience. It's important to consider your budget, preferences, and comfort level when choosing your accommodation.
Popular National Parks and Game Reserves in Tanzania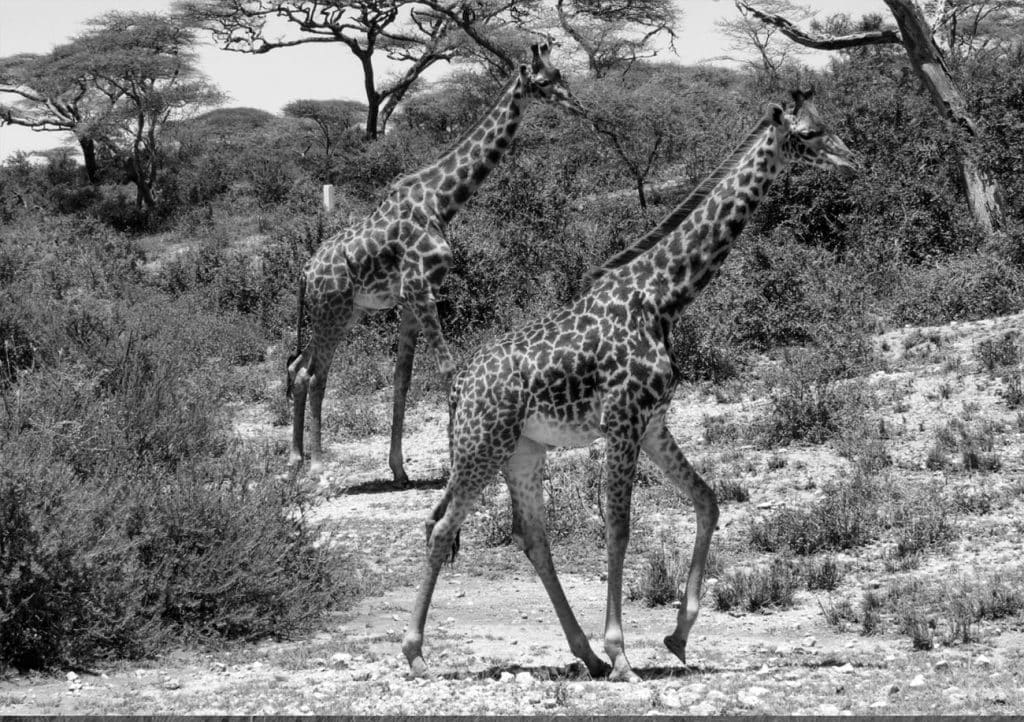 Tanzania is blessed with an abundance of national parks and game reserves, each offering its own unique charm and wildlife encounters. Here are some of the most popular destinations you can explore with Supremacy. Many of their past clients have spoken about their experiences at these locations on Tanzania safari supremacy reviews and their responses have been nothing but positive:
Serengeti National Park
The Serengeti National Park is undoubtedly Tanzania's most famous park, and for good reason. Spanning over 14,750 square kilometers, this vast expanse of grassland and savannah is home to an incredible array of wildlife, including the iconic Big Five – lions, elephants, buffalo, leopards, and rhinos. The park is also known for its annual Great Migration, where millions of wildebeest, zebras, and gazelles embark on a treacherous journey in search of food and water.
Located in the northern part of Tanzania, the Ngorongoro Conservation Area is a UNESCO World Heritage site and home to the Ngorongoro Crater – the largest intact volcanic caldera in the world. The crater is a haven for wildlife, with an estimated 25,000 animals residing within its walls. Visitors to the area can expect to see an abundance of wildlife, including lions, elephants, zebras, and the endangered black rhino. Tanzania safari supremacy reviews abound with awe inspiring retellings by past clients of just how magical this destination is.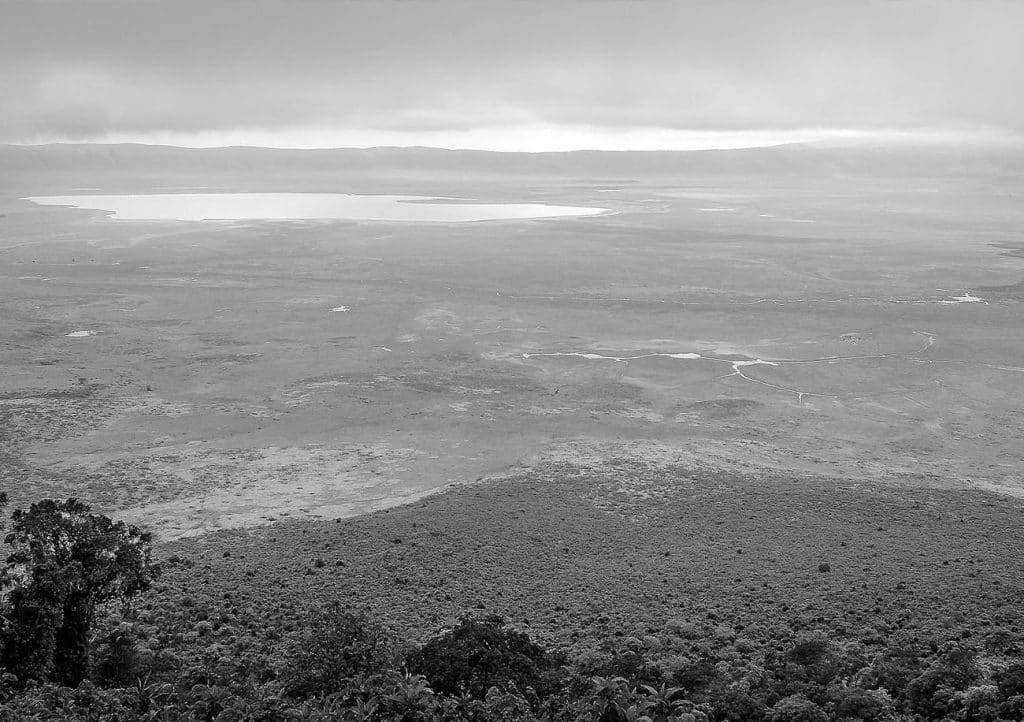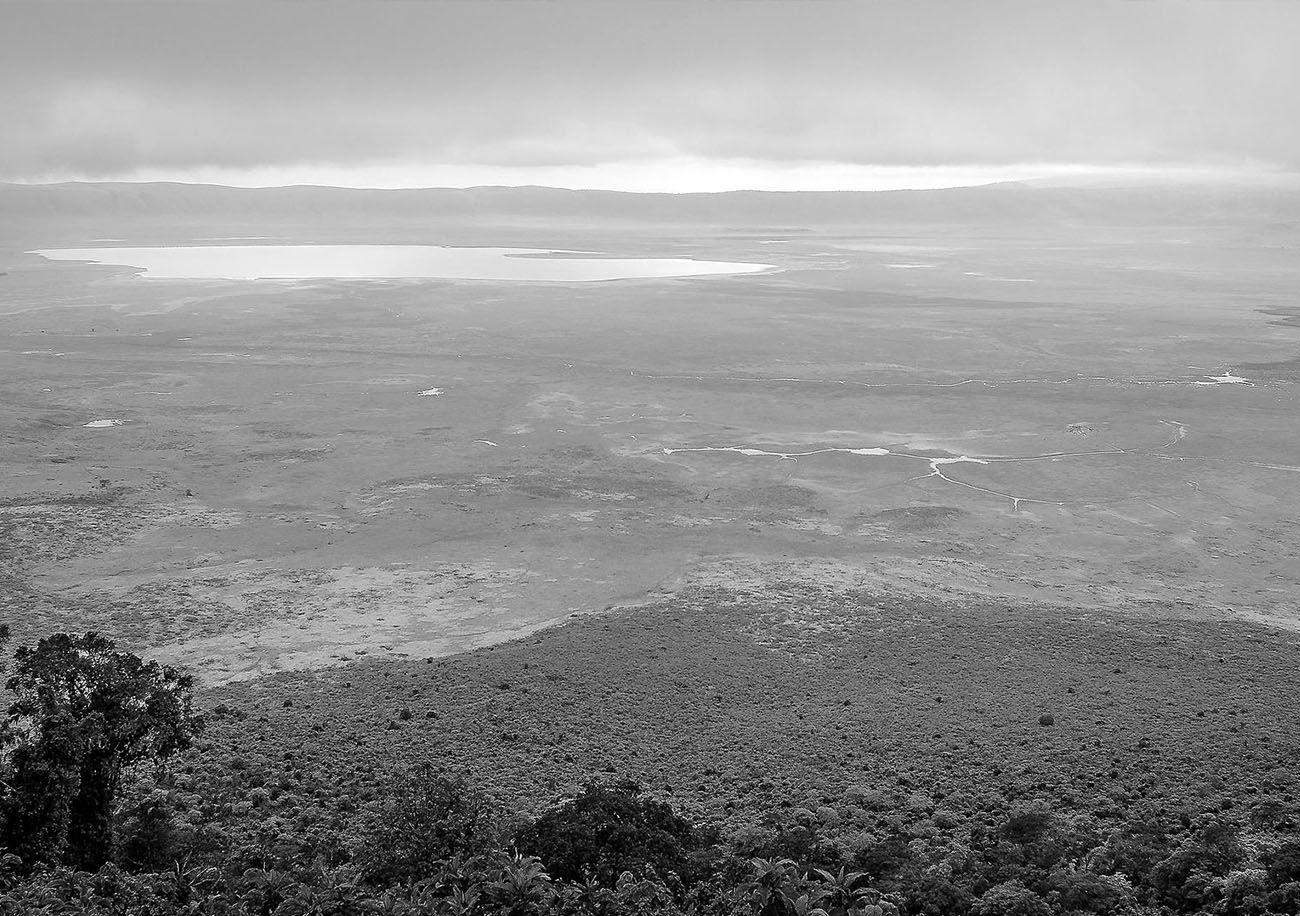 Tarangire National Park
Lesser-known but equally breathtaking, Tarangire National Park is a hidden gem in Tanzania's safari circuit. The park is famous for its large herds of elephants and baobab trees that dot the landscape. Visitors can also spot a variety of other wildlife, including lions, leopards, giraffes, and various bird species. The park's relatively untouched and uncrowded nature makes it a perfect destination for those seeking a more intimate and off-the-beaten-path safari experience.
Types of Safaris in Tanzania
Tanzania offers a range of safari experiences to cater to different preferences and budgets. Here are some of the types of safaris you can embark on with Supremacy and be sure to check out what past clients are saying on Tanzania safari supremacy reviews so you can be rest assured that you are in good hands:
Game Drives
Game drives are the most common and popular type of safari in Tanzania. They typically involve exploring the national parks and game reserves in a 4×4 vehicle accompanied by an experienced guide. Game drives allow you to get up close and personal with the wildlife, providing ample opportunities for photography and animal sightings.
For a more immersive and adventurous experience, walking safaris are an excellent option. Led by knowledgeable guides, walking safaris allow you to explore the wilderness on foot, getting a closer look at the flora and fauna. It's a unique opportunity to learn about the smaller creatures, tracks, and signs of wildlife that may be missed during a game drive.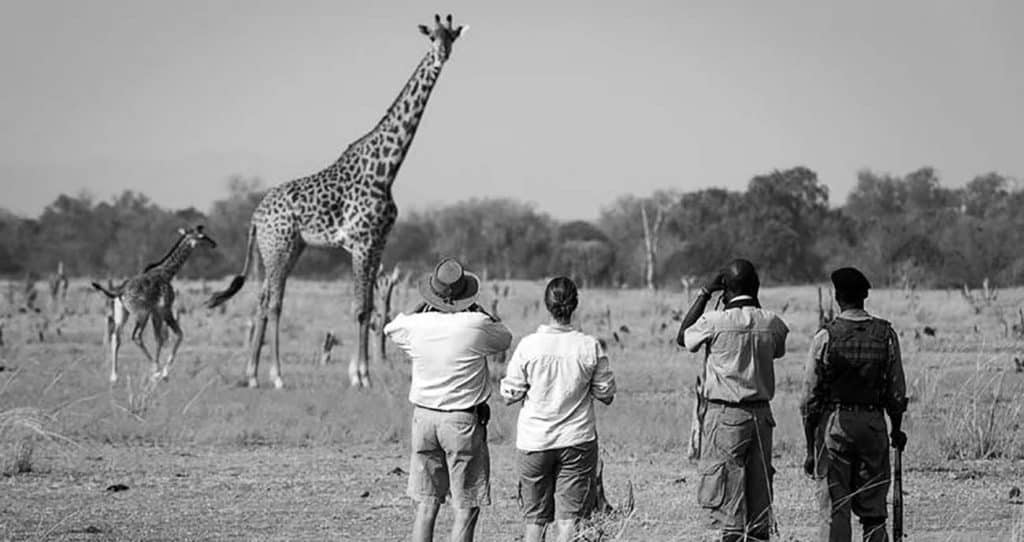 If you're looking for a truly unforgettable experience, a hot air balloon safari is a must-try. From the responses on Tanzania safari supremacy reviews, it is clear that without a hot air balloon experience, your safari isn't really complete yet. There is nothing quite like floating above the vast plains of the Serengeti or the Ngorongoro Crater. There, you'll witness stunning panoramic views and have a chance to spot wildlife from a completely different perspective. The serenity and tranquility of a hot air balloon safari provide a once-in-a-lifetime experience that will leave you in awe.
Comparing Safari Companies in Tanzania
When choosing a safari company in Tanzania, it's essential to compare their offerings, reputation, and expertise. While many operators claim to provide exceptional service, Supremacy stands out for several reasons.
Expert Guides and Wildlife Knowledge
One of the key factors that sets Supremacy apart is the expertise of their guides. They employ highly qualified and experienced guides who are passionate about wildlife and conservation. Past clients have expressed their fondness for these guides on tanzania safari supremacy reviews. The presence of such experienced individuals make safaris much more enjoyable. Their knowledge of the parks, wildlife behavior, and local ecosystems ensures that the safari is educational and enriching.
Small Group Size and Personalized Service
Supremacy focuses on providing intimate and personalized safaris by keeping their group sizes small. This allows for a more immersive experience, personalized attention, and flexibility in exploring the parks. Whether you're traveling solo, with a partner, or in a small group, Supremacy ensures that your safari is tailored to your preferences and interests.
Commitment to Sustainability and Responsible Tourism
Supremacy is committed to sustainable and responsible tourism practices. They prioritize minimizing the impact on the environment and local communities while maximizing the benefits. By choosing Supremacy, you can rest assured that your safari experience is not only unforgettable but also contributes to the conservation and preservation of Tanzania's natural heritage.
Reviews and Recommendations for Supremacy Safari Company
Tanzania safari supremacy reviews abound. However, here are a few testimonials that highlight the exceptional service and memorable experiences they provide:
Testimonial 1: John Smith
"I can't thank Supremacy enough for the incredible safari experience they provided. From the moment I arrived in Tanzania until the day I left, everything was taken care of to perfection. The guides were incredibly knowledgeable, and their passion for wildlife was infectious. I saw all the Big Five and witnessed the Great Migration – a truly life-changing experience. I highly recommend Supremacy to anyone looking for a top-notch safari adventure."
And here is another one of the many tanzania safari supremacy reviews
Testimonial 2: Sarah Johnson
"My family and I had the most amazing time with Supremacy. We were amazed by the level of personal attention and care we received throughout the safari. Our guide, David, was fantastic and went above and beyond to ensure we had a memorable experience. The accommodations were luxurious, and the food was delicious. We saw incredible wildlife, including a lioness and her cubs just a few meters from our vehicle. I can't thank Supremacy enough for making our dream safari a reality."
Testimonial 3: Emily Thompson
"I had the privilege of going on a walking safari with Supremacy, and it was an experience I will never forget. Our guide, Joseph, was incredibly knowledgeable and made us feel safe and comfortable throughout the trek. We saw so many fascinating animals up close, including giraffes, zebras, and even a herd of elephants. The whole experience was magical, and I would highly recommend Supremacy for anyone seeking an adventurous and immersive safari."
Pricing and Itinerary Options with Supremacy
Supremacy offers a range of pricing and itinerary options to suit different budgets and preferences. A brief glance at tanzania safari supremacy reviews will show you that every package that supremacy offers is quite memorable, no matter the budget. Whether you're looking for a short weekend getaway or an extended safari adventure, they have something for everyone. Here are a few examples of their popular itineraries:
Serengeti Explorer – 5 Days, 4 Nights
This itinerary is perfect for those looking to experience the highlights of the Serengeti. It includes game drives in the Serengeti National Park, where you'll have the opportunity to witness the Great Migration and encounter the Big Five. The package also includes accommodation, meals, transportation, and the services of an experienced guide.
Best of Tanzania – 10 Days, 9 Nights
For a more comprehensive safari experience, the Best of Tanzania itinerary covers multiple national parks and reserves. It is also clear from tanzania safari supremacy reviews that this is one of their most popular packages. From the Serengeti to the Ngorongoro Crater and Tarangire National Park, you'll explore the diverse landscapes and encounter a wide variety of wildlife. This package includes accommodation, meals, transportation, and the services of an experienced guide.
Customized Itineraries
Supremacy also offers customized itineraries tailored to your specific preferences and interests. Whether you want to focus on bird watching, photography, or a specific animal species, their team can create a personalized itinerary that fulfills your safari dreams.
Customer Testimonials and Success Stories
Supremacy has a long list of satisfied customers who have had incredible safari experiences. Here are a few more Tanzania safari supremacy reviews showcasing the success stories:
Testimonial 4: Mark Davis
"I had the pleasure of booking a customized itinerary with Supremacy, and it was beyond my expectations. I'm a bird enthusiast, and they arranged a birdwatching safari that allowed me to spot over 150 species. The guides were incredibly knowledgeable about bird behavior and habitats, and I learned so much from them. It was a dream come true, and I can't recommend Supremacy enough for their attention to detail and passion for wildlife."
Testimonial 5: Lisa Martinez
"Supremacy made our honeymoon safari a truly memorable experience. They took care of all the details, including organizing a romantic candlelit dinner under the stars. Our guide, Peter, was not only knowledgeable but also an excellent photographer who captured stunning images of our safari adventure. The accommodations were luxurious, and the personalized service made us feel like royalty. It was the perfect start to our new journey together."
Testimonial 6: Michael Brown
Another client who has travelled widely on several safaris was also quick to note on Tanzania safari supremacy reviews that:
"I'm a wildlife photographer, and I've been on several safaris in different parts of Africa. I can confidently say that Supremacy provided me with the best photography opportunities I've ever had. Their guides have an incredible understanding of animal behavior, and they knew exactly where to position the vehicle for the perfect shot. The patience and dedication of the team were outstanding, and I came back with some truly breathtaking images. I'll definitely be booking with Supremacy again."
Booking Your Tanzania Safari with Supremacy
Booking your Tanzania safari with Supremacy is a straightforward and seamless process. Their website provides detailed information about their itineraries, pricing, and services. You can easily browse through the available options and select the one that suits your preferences. Once you've chosen your safari, simply fill out the booking form and make the necessary arrangements. The Supremacy team is always available to answer any questions or provide additional assistance throughout the booking process.
Conclusion: Why Supremacy is the Best Choice for Your Tanzania Safari
In conclusion, Supremacy is undoubtedly the best choice for your Tanzania safari adventure. With more than enough Tanzania safari supremacy reviews that show their many years of commitment to customer satisfaction, it is clear that they are unbeatable. Their exceptional service, expert guides, and commitment to sustainability speaks volumes about them and also, the unparalleled experience they offer will leave you with memories to last a lifetime. Whether you're seeking wildlife encounters, breathtaking landscapes, or immersive cultural experiences, Supremacy has it all. So, pack your bags, grab your camera, and get ready to embark on the safari adventure of a lifetime with Supremacy. Your journey into the wild awaits!
For more articles related to Things to Do in Tanzania (Zanzibar), click here!