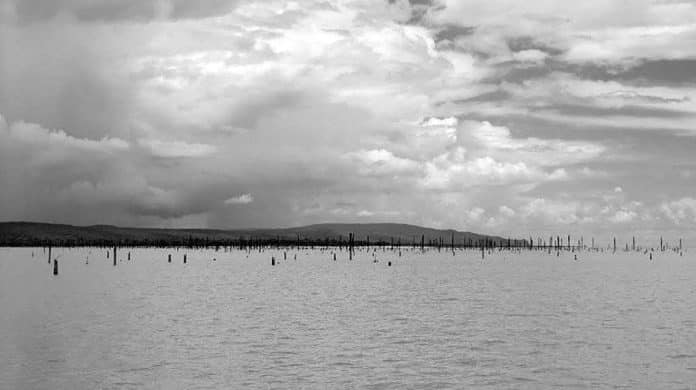 Lake Rukwa Tanzania – Hydrology, Wildlife, Climate, Geography and More
Lake Rukwa is situated in Tanzania's Southwestern Rukwa region and is endorheic. It is found in Africa's Western Rift Valley
Lake Rukwa Statistics
| | |
| --- | --- |
| Lake Name | Lake Rukwa |
| Surface Area | 5894.780 |
| Country | Tanzania |
| Mean depth | 3.5m |
| Maximum depth | 15.0 |
| Length | 180.0 |
| Lake type | Alkaline |
| Catchment area | 79610.10 |
| Width | 32.000 |
| Volume | 20.632 |
| Altitude | 801.0 |
| Residence time | 459.0 |
| Shore length | 590.11 |
| Mean discharge | 520.273 |
| Origin | Tectonic |
Geography
Lake Rukwa is tectonic in origin and is located midway between lakes Nyasa and Tanganyika and has an altitude of around 800m. It was dubbed an "impossible swamp" in the nineteenth century, owing to the fact that the lake is partly dried up at times while the shoreline stays wet.
The Uwanda Game Reserve, a continuation of Tanzania's Katavi National Park, is home to half of the reservoir. Katavi is Tanzania's third-biggest national park and one of the country's least frequented reserves.
Lake Rukwa is situated in an area where earthquakes are common.
Lake Rukwa Hydrology
Lake Rukwa has a huge floodplain, and the size of the floodplain changes depending on the quantity of rainfall experienced during the rainy season and the number of inflowing rivers. The Rungwa River enters from the north, while the western part is the mouth of the Momba River. The Lupa, Songwe, and Chambua rivers are three more major inflows from the south. Lake Rukwa does not have any exits, despite the numerous incoming rivers.
The northern half of the Lake Rukwa basin is frequently dry, while the western section is shallow and excellent for crocodile habitats. The Southern end is relatively deeper, with a mean depth of 4m-6 meters and a maximum depth of 15m.
Climate On and Surrounding Lake Rukwa
Lake Rukwa is located in a tropical, humid climatic zone. It experiences a yearly rainy season between April and October and April, during which significant rainfall adds to the lake's development. The yearly mean rainfall in the southern half of the reservoir is around 650 mm, whilst the northern part receives significantly more, around 900 mm.
Lake Rukwa's average surface temperature ranges from 20-35 degrees Celsius.
Animal Life at Lake Rukwa
Crocodiles may be seen in large numbers in the shallow western half of the Lake Rukwa. Between 1994 to1996, a large number of hunting licenses were given, resulting in the deaths of approximately 400 crocodiles in under two years.
Otters and Hippopotamus often visit the basin, and around 80,000 great white pelicans congregate here each year to breed. A huge number of non-breeding marsh birds also often congregate near Lake Rukwa.
Approximately sixty Lake Rukwa fish species calls the waterbody home, with one-third of them being indigenous.
Population Growth Effects
Despite the fact that Lake Rukwa is somewhat unstable, with its breadth, length, and depth constantly changing due to its inflows and weather, it is vital to the local community that relies on commercial fishing for a living. Because of the massive quantity of this activity, agricultural runoff has increased, and erosion has worsened, which might perhaps lead to the loss of this lake of the African rift.
For more articles related to lakes in Tanzania and their inhabitants click here!