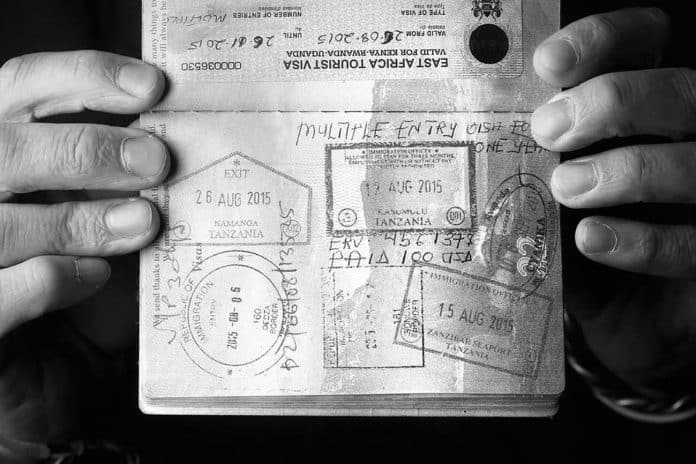 Saving Money and Hassle: How to Navigate the Cost of Tanzania Visa for US Citizens
Are you a US citizen planning a trip to Tanzania and feeling overwhelmed by the cost and process of obtaining a visa? Look no further! In this guide, we will show you how to save money and avoid unnecessary hassle when navigating the cost of a Tanzania visa for US citizens. 
Whether you're a seasoned traveler or embarking on your first international adventure, understanding the visa requirements, including the Tanzania visa cost for US citizens, is crucial to ensuring a smooth and stress-free journey.
We will break down the different types of visas available, discuss the fees involved, and provide you with valuable tips on how to streamline the application process. 
By the end of this article, you'll be equipped with all the knowledge you need to confidently navigate the cost of a Tanzania visa, allowing you to focus on enjoying the vibrant culture, breathtaking landscapes, and unforgettable wildlife encounters that Tanzania has to offer. So, let's dive in and discover the secrets to saving money and hassle when it comes to your Tanzania visa!
Understanding the Cost of a Tanzania Visa
Before we delve into the specifics of Tanzania visa for US citizens cost, it's important to understand the overall structure and factors contributing to the fees. Tanzania offers different types of visas, each with its own set of requirements and costs. The two most common visa types are the Tourist Visa and the Business Visa. The Tourist Visa is suitable for leisure travelers, while the Business Visa is designed for individuals who plan to engage in business-related activities during their stay in Tanzania.
Different Types of Tanzania Visas and Their Costs
The cost of a Tanzania visa varies depending on the type of visa you require and the duration of your stay. The most common visa for US citizens is the Single Entry Tourist Visa, which allows a stay of up to 90 days, and the cost of this visa is $100 for this type of visa. If you require a multiple-entry visa or plan to stay in Tanzania for an extended period, additional fees will apply. The Multiple Entry Tourist Visa costs $200 for US citizens and allows multiple entries within a 12-month period, with each stay not exceeding 90 days. The Business Visa also has different pricing tiers, ranging from $250 for a Single Entry Business Visa to $500 for a Multiple Entry Business Visa.
Factors That May Affect the Cost of a Tanzania Visa
While the base cost of a Tanzania visa is fixed, there are additional factors that may affect the overall cost. One such factor is the visa processing fee, which varies depending on where you apply for your visa. If you choose to apply directly at a Tanzanian embassy or consulate, you may incur additional fees for processing and handling. Another factor to consider is the urgency of your visa application. Expedited processing may be available at an additional cost. It's important to plan ahead and allow sufficient time for the visa application process to avoid any rush fees.
Tips for Saving Money on Your Tanzania Visa
Now that you have a better understanding of the different types of visas and their costs, let's explore some tips to help you save money on your Tanzania visa. One of the easiest ways to save money is to apply for your visa online. The Tanzanian government offers an online visa application system, which allows you to submit your application and make the payment electronically. By applying online, you can avoid the additional fees associated with applying at an embassy or consulate. Additionally, applying online often results in quicker processing times, saving you time and potential rush fees.
Step-by-Step Guide to Applying for a Tanzania Visa
To help you navigate the application process smoothly, here is a step-by-step guide to applying for a Tanzania visa:
Determine the type of visa you need: Start by identifying the purpose of your trip and the appropriate visa type. Whether you're visiting for tourism or business, ensure you select the correct visa category.

Gather the necessary documents: Prepare the required documents, such as your passport, passport-sized photographs, and a copy of your travel itinerary. Make sure your passport is valid for at least six months beyond your intended date of departure from Tanzania.

Complete the online application: Visit the Tanzanian government's online visa application website and follow the instructions to complete the application form. Double-check all the information before submitting to avoid any errors.

Make the payment: Once you've submitted your application, proceed to make the visa fee payment online using a credit or debit card. Keep the payment confirmation as proof of payment.

Track your application: After submitting your application, you can track its progress online using the reference number provided. This will give you an idea of when to expect your visa to be processed.

Receive your visa: Once your visa application is approved, you will receive an electronic visa (eVisa) via email. Print a copy of the eVisa and carry it with you during your trip to Tanzania.
Common Mistakes to Avoid When Applying for a Tanzania Visa
While applying for a Tanzania visa may seem straightforward, there are some common mistakes that applicants often make. Avoiding these mistakes can save you time and potential delays in the visa application process. Here are a few things to keep in mind:
Double-check all information: Before submitting your application, carefully review all the information you've provided. Any mistakes or discrepancies may result in delays or even a rejected application.

Ensure your passport is valid: Check that your passport is valid for at least six months beyond your intended date of departure from Tanzania. If your passport is due to expire soon, consider renewing it before applying for your visa.

Provide accurate contact information: Make sure to provide accurate contact information, including your email address and phone number. This will ensure you receive important updates regarding your visa application.

Plan ahead: Avoid leaving your visa application to the last minute. Plan ahead and allow sufficient time for processing, especially if you require expedited services.
Alternatives to the Traditional Tanzania Visa Process
If you're looking for alternatives to the traditional Tanzania visa process, you may consider obtaining a visa on arrival. While this option is available for US citizens, it's important to note that it may not be as convenient or cost-effective as applying online. Visa on arrival can be time-consuming, as you may need to wait in line at the airport immigration office. Additionally, there have been instances where travelers have encountered issues or delays when obtaining a visa on arrival. To avoid any potential complications, it is recommended to apply for your visa in advance using the online application system.
Additional Fees and Expenses to Consider When Planning Your Trip to Tanzania
When planning your trip to Tanzania, it's important to consider not only the cost of your visa but also any additional fees and expenses you may incur. Some of these may include:
Flight tickets: The cost of your flight tickets will vary depending on the time of year and availability. Consider booking in advance or keeping an eye out for deals and promotions.

Accommodation: Tanzania offers a range of accommodation options, from budget-friendly guesthouses to luxury lodges. Research different options to find the best fit for your budget and preferences.

Transportation: Depending on your itinerary, you may need to budget for transportation within Tanzania. This could include domestic flights, rental cars, or organized tours.
Safari fees: If you plan to embark on a safari adventure, be prepared for additional fees such as park entrance fees and guide fees. These fees can vary depending on the national park or reserve you visit.

Travel insurance: It is highly recommended to have travel insurance that covers medical expenses, trip cancellations, and lost or stolen belongings. Factor this cost into your overall budget.
Conclusion: Making the Cost of a Tanzania Visa Worth It
While the cost of a Tanzania visa for US citizens may seem daunting at first, it's important to remember that it is necessary to visit this beautiful country. By understanding the different visa types, knowing the accurate cost of Tanzania visa for US citizens and following the tips provided in this guide, you can easily navigate the visa application process and save money along the way. Remember to plan ahead, double-check all information, and apply online for a smooth and hassle-free experience. Once you have your visa in hand, you'll be ready to embark on an incredible journey through Tanzania, filled with unforgettable experiences and memories that will last a lifetime. So, start planning your trip today and get ready for the adventure of a lifetime in Tanzania!
For more articles related to Tanzania Immigration, click here!