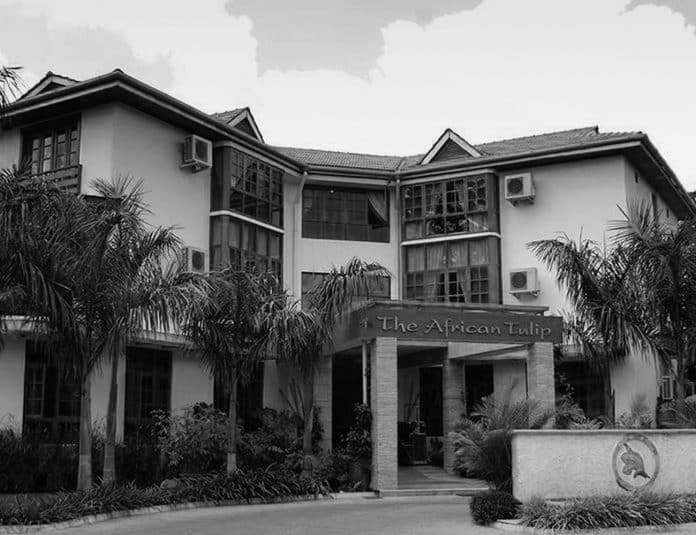 Discover the Luxurious Oasis: The African Tulip Hotel, Arusha, Tanzania
Welcome to the exotic and enchanting world of the African Tulip Hotel, nestled in the heart of Arusha, Tanzania. Prepare to be transported to a luxurious oasis where elegance meets wilderness, and comfort meets adventure. Whether you're a seasoned traveler or embarking on your very first safari, the African Tulip Hotel Arusha Tanzania is a hidden gem that promises an unforgettable experience that will leave you in awe.
Location and surroundings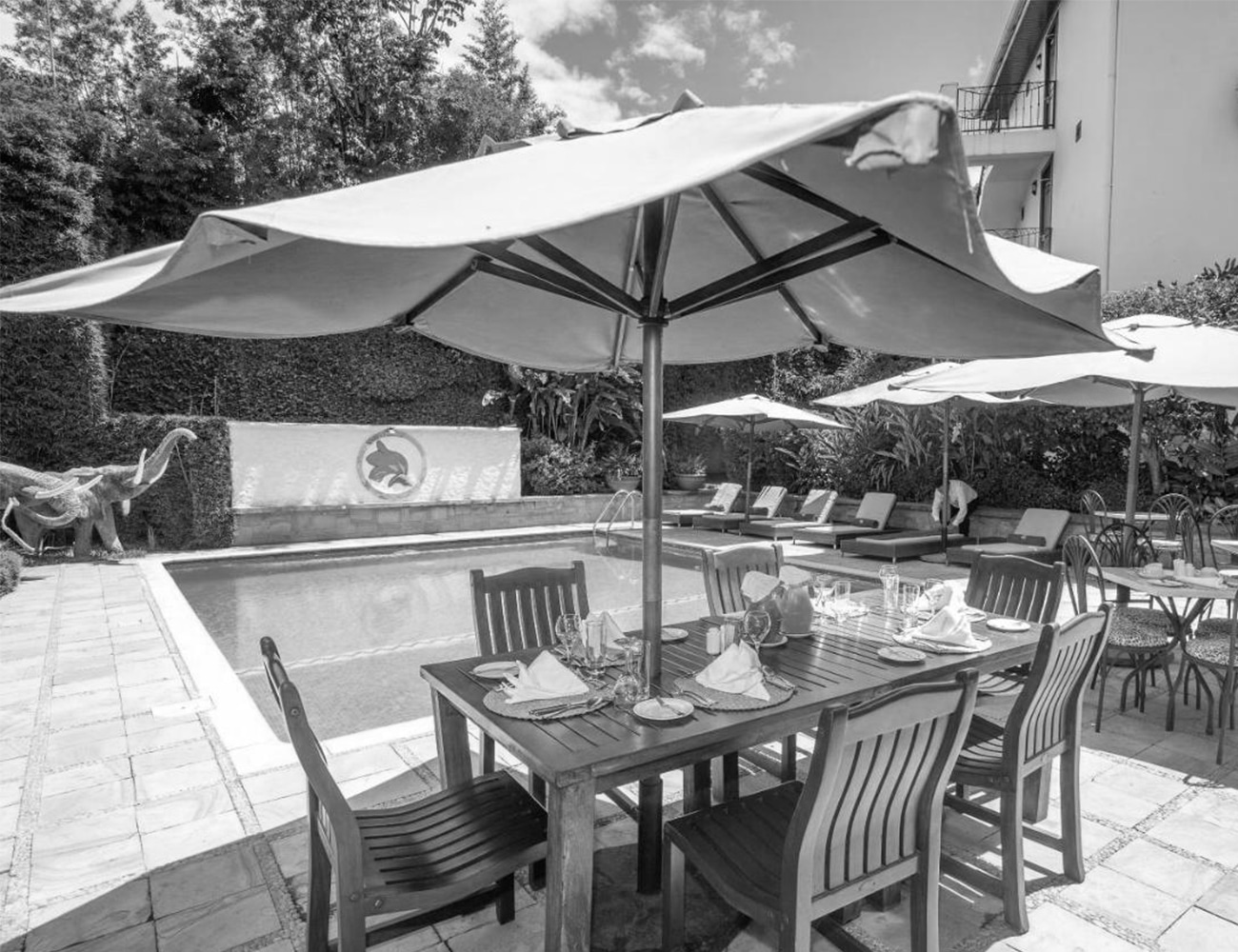 The African Tulip Hotel Arusha Tanzania is located in the vibrant city of Arusha, the gateway to the world-famous Serengeti National Park and Mount Kilimanjaro. Situated just a short distance from Arusha National Park, the hotel offers breathtaking views of the majestic Mount Meru and lush landscapes that surround it. The hotel's convenient location makes it the perfect base for exploring the wonders of northern Tanzania.
With its charming blend of African and European influences, Arusha is a city that captivates visitors from all over the world. The bustling markets, vibrant cultural heritage, and warm hospitality of the locals create an atmosphere that is both welcoming and captivating. From the hotel, you can easily explore the city's attractions, such as the Arusha Clock Tower, Maasai Market, and the Arusha Declaration Museum.
Accommodation options and amenities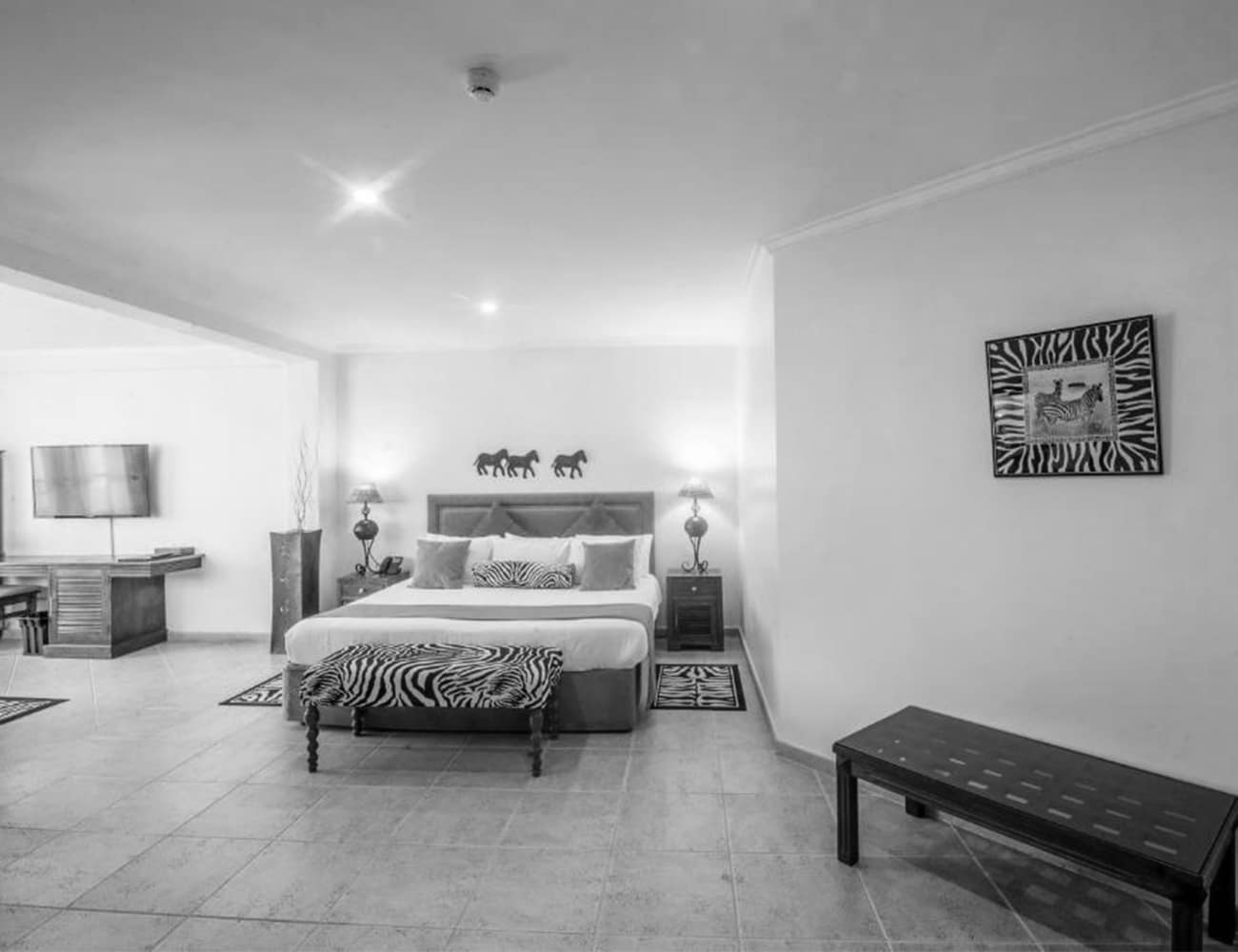 The Tulip Hotel Arusha Tanzania offers a range of luxurious accommodation options to suit every traveler's needs. From elegant deluxe rooms to spacious suites, each room is tastefully decorated with a fusion of African and contemporary design elements. The rooms are equipped with modern amenities such as air conditioning, flat-screen TVs, minibars, and complimentary Wi-Fi, ensuring a comfortable and convenient stay.
For those seeking the ultimate indulgence, the African Tulip Hotel Arusha Tanzania also offers luxurious executive suites and a presidential suite. These opulent accommodations feature separate living areas, private balconies, and stunning views of the surrounding landscapes. The attention to detail and personalized service provided by the hotel's staff ensure that every guest feels pampered and well taken care of throughout their stay.
The African Tulip Hotel Arusha Tanzania provides a range of amenities and services to enhance your stay. Guests can take a refreshing dip in the sparkling outdoor pool or unwind with a soothing massage at the on-site spa. The hotel also features a fully equipped fitness center, a business center for those traveling on business, and a gift shop where you can find unique souvenirs to take home.
Dining and culinary experiences
Indulge your taste buds with the culinary delights offered at the Tulip Hotel Arusha Tanzania. The hotel boasts two exquisite dining options that showcase the best of Tanzanian and international cuisine. The Baobab Restaurant offers a fine dining experience with a menu that celebrates the flavors of Africa. From succulent grilled meats to fresh seafood and vegetarian options, there is something to satisfy every palate.
For a more casual dining experience, the Boma Café offers a relaxed atmosphere where guests can enjoy a variety of light meals, snacks, and refreshing beverages. The café's outdoor terrace provides the perfect setting to soak in the stunning views while enjoying a delicious meal. Whether you're craving a hearty breakfast, a leisurely lunch, or a romantic dinner, the African Tulip Hotel's dining options are sure to impress.
To complement your dining experience, the hotel also offers a well-stocked bar that serves a wide selection of local and international wines, spirits, and cocktails. The knowledgeable bartenders are always on hand to recommend the perfect drink to accompany your meal or to create a signature cocktail tailored to your preferences.
Activities and attractions nearby
The African Tulip Hotel Arusha Tanzania is ideally located for those seeking adventure and exploration. The hotel's expert concierge can assist you in arranging a variety of activities and excursions to make the most of your stay in Arusha. Embark on a thrilling safari in one of Tanzania's renowned national parks, such as Serengeti or Tarangire, where you can witness the awe-inspiring wildlife up close.
For those with a sense of adventure, a hike up Mount Kilimanjaro or a trek through the Ngorongoro Conservation Area is an experience not to be missed. Immerse yourself in the vibrant Maasai culture by visiting a local village and engaging in traditional activities such as beadwork, storytelling, and dancing. The hotel's knowledgeable guides can also arrange visits to nearby coffee plantations, waterfalls, and hot springs.
Guest reviews and testimonials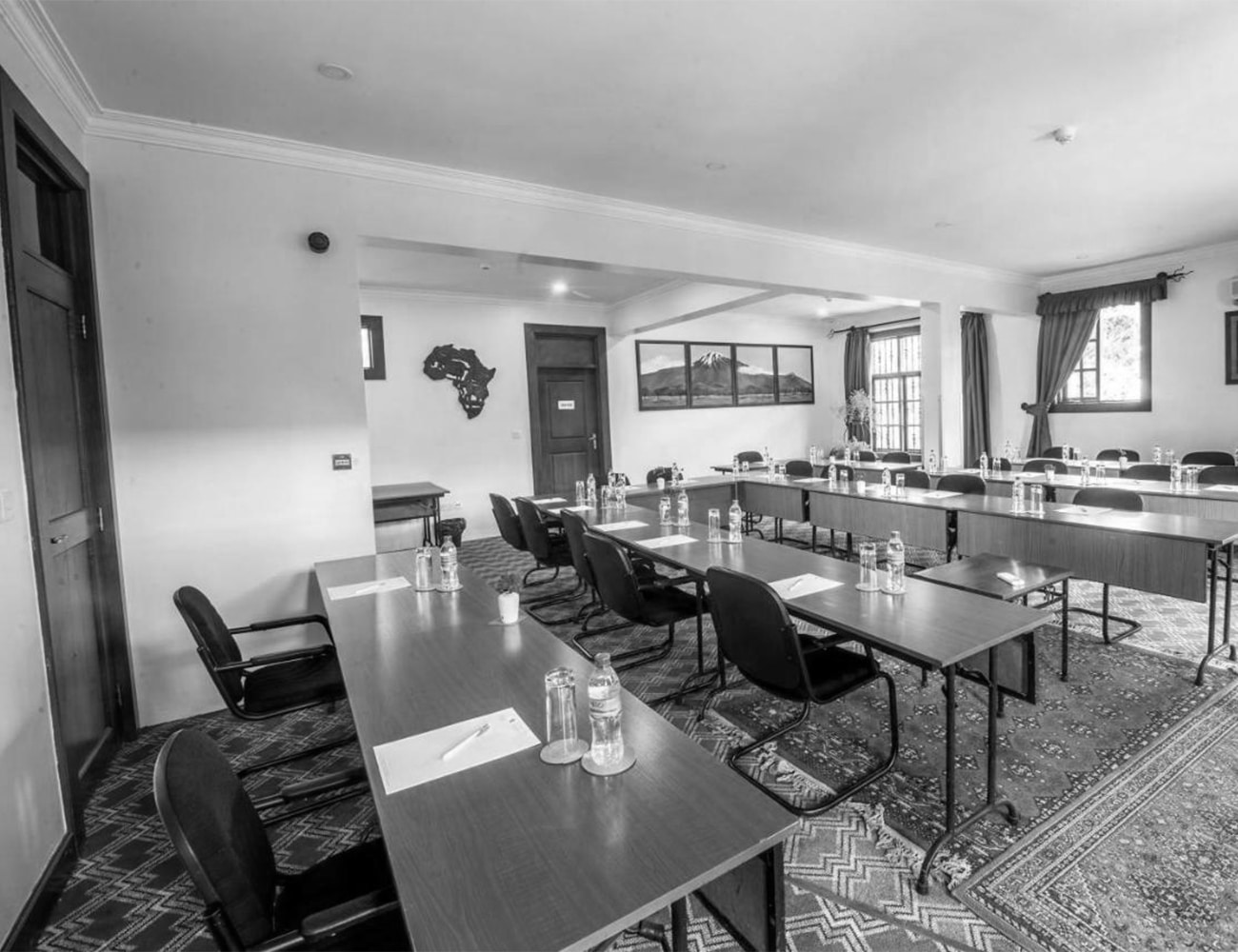 Don't just take our word for it – hear what our guests have to say about their experience at the African Tulip Hotel:
"From the moment we arrived, we were greeted with warm smiles and impeccable service. The hotel's attention to detail and personalized service exceeded our expectations. The room was spacious, beautifully decorated, and had all the modern amenities we needed. The food at the Baobab Restaurant was exceptional, and the views from the terrace were simply breathtaking. We cannot recommend this hotel enough!" – Sarah and James, United Kingdom.
"The African Tulip Hotel Arusha Tanzania truly captured the essence of African luxury. The staff were incredibly welcoming and made us feel like family throughout our stay. The safari arranged by the hotel was an unforgettable experience, and we were lucky enough to witness the great migration in the Serengeti. The hotel's location was perfect for exploring Arusha and its surrounding attractions. We will definitely be returning!" – Michael and Emily, Australia.
Special events and packages
The African Tulip Hotel Arusha Tanzania offers a range of special events and packages throughout the year to make your stay even more memorable. Whether you're celebrating a special occasion, planning a romantic getaway, or looking for a unique adventure, the hotel has something to suit every taste. From wine tasting evenings to cultural performances, there is always something exciting happening at the African Tulip Hotel.
For those looking to tie the knot in a truly magical setting, the hotel offers wedding packages that can be tailored to your specific requirements. With its stunning views, elegant venues, and attentive staff, the African Tulip Hotel is the perfect choice for a destination wedding in Arusha.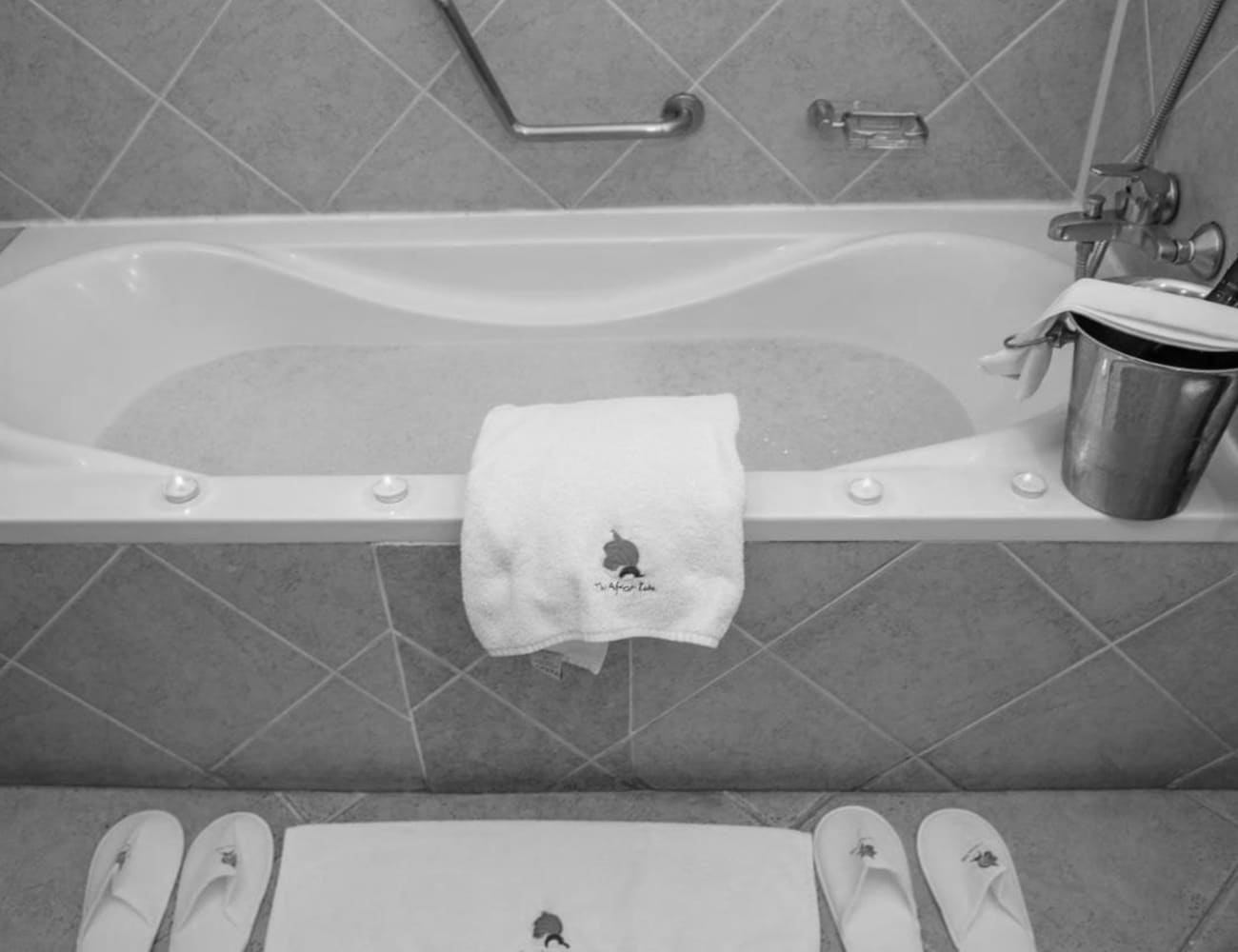 How to book your stay at The African Tulip Hotel
Booking your stay at the Tulip Hotel Arusha Tanzania is easy. Simply visit our website or contact our friendly reservations team who will be more than happy to assist you. Whether you're planning a solo adventure, a romantic getaway, or a family vacation, our team will ensure that every detail is taken care of to make your stay unforgettable.
Sustainability and community initiatives
At the African Tulip Hotel Arusha Tanzania, we believe in sustainable tourism and giving back to the local community. We are committed to minimizing our impact on the environment and supporting local initiatives that promote conservation and community development. From implementing energy-saving measures to supporting local schools and organizations, we strive to make a positive difference in the lives of those around us.
Why The African Tulip Hotel is the perfect choice for your stay in Arusha, Tanzania
The African Tulip Hotel Arusha Tanzania offers a truly unique and unforgettable experience in the heart of Arusha, Tanzania. From its luxurious accommodations and exquisite dining options to its convenient location and proximity to a range of attractions and activities, the hotel is the perfect choice for travelers seeking both comfort and adventure. With its warm hospitality, personalized service, and commitment to sustainability, the African Tulip Hotel promises a stay that will exceed your expectations and create memories to last a lifetime. Book your stay today and discover the luxurious oasis that awaits you in Arusha, Tanzania.
For more related articles on Manufacturing and Business in Tanzania (Trade) click here!