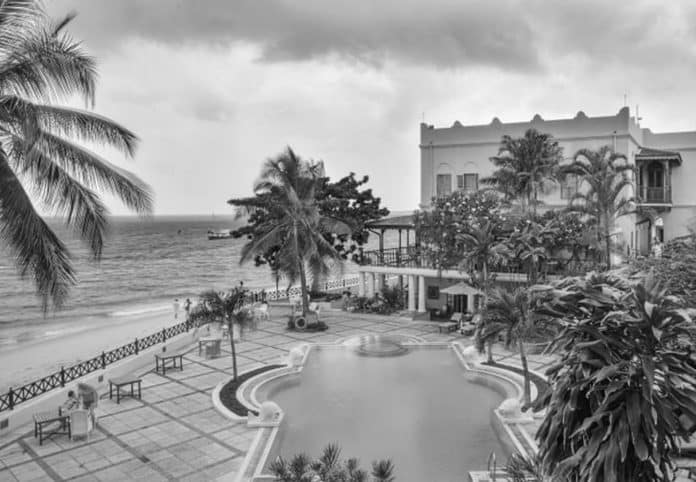 The Ultimate Guide to Hotels in Zanzibar, Tanzania: Everything You Need to Know About Prices and Accommodation Options
‍Planning a trip to Zanzibar, Tanzania? Look no further! In this ultimate guide, we'll provide everything you need to know about hotels in this stunning destination, including prices and accommodation options. Whether you're seeking a luxury resort or a budget-friendly guesthouse, Zanzibar has it all.
Discover the perfect place to rest your head during your Zanzibar adventure. We'll delve into the various accommodation options available, ranging from beachfront resorts with private pools to charming boutique hotels tucked away in Stone Town's narrow streets. Learn about the amenities each hotel offers, such as on-site restaurants, spa facilities, or breathtaking ocean views.
While exploring the hotel scene, we'll also provide valuable insights into hotels in Zanzibar Tanzania prices, ensuring you can find a suitable option for your budget. From all-inclusive packages to more economical choices, we've got you covered.
Zanzibar is a paradise waiting to be explored, with its pristine beaches, rich history, and vibrant culture. Let this guide be your roadmap to a memorable and comfortable stay. Get ready to immerse yourself in the beauty of Zanzibar with the perfect hotel as your base.
Why Visit Zanzibar?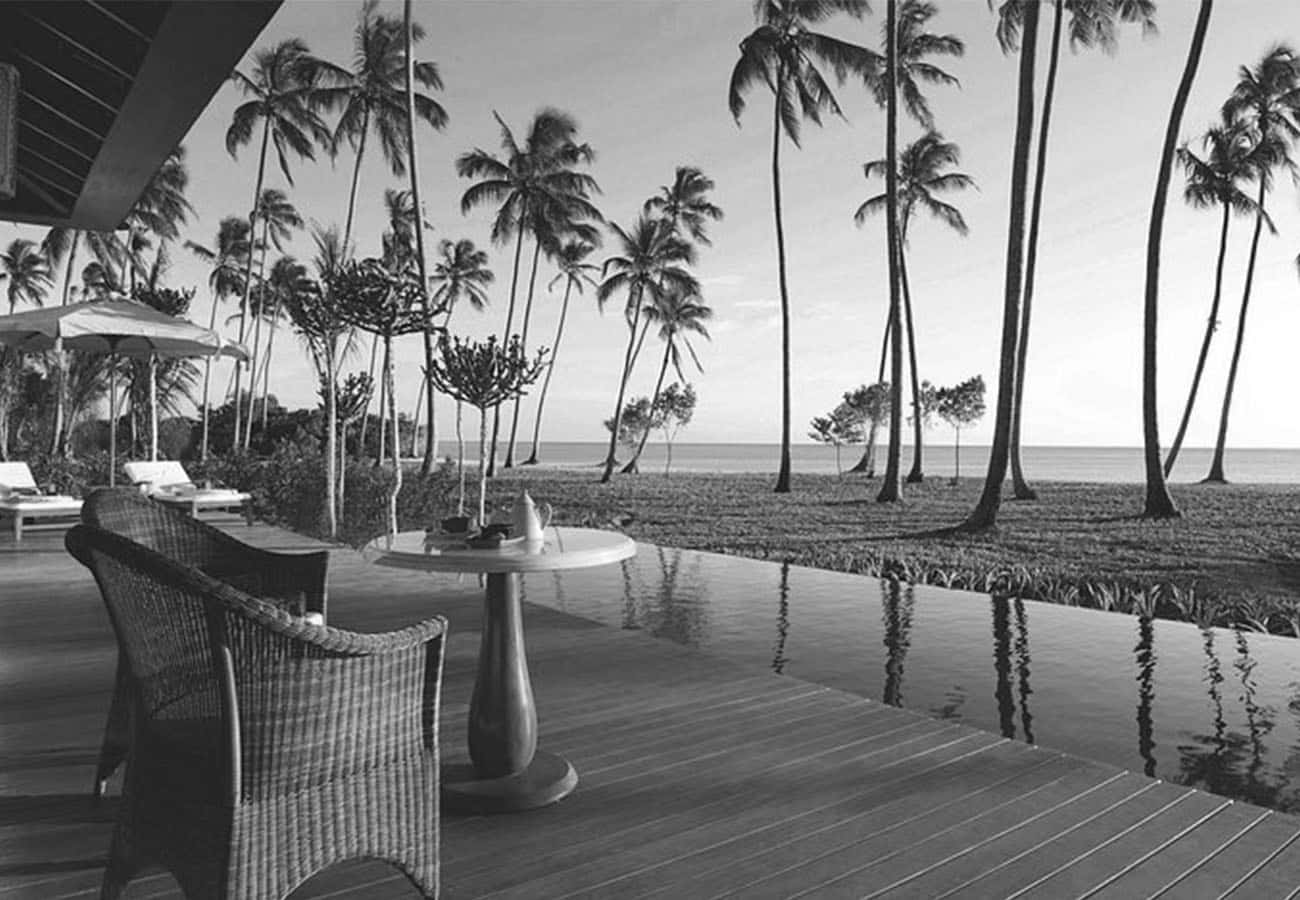 Zanzibar, an archipelago off the coast of Tanzania, is a tropical paradise that attracts travelers from all over the world. With its white sandy beaches, crystal-clear turquoise waters, and vibrant coral reefs, it's no wonder that Zanzibar is a popular destination for beach lovers and water sports enthusiasts. The island offers a multitude of activities, including snorkeling, scuba diving, sailing, and fishing, ensuring there's never a dull moment.
Apart from its natural beauty, Zanzibar also boasts a rich cultural heritage. Stone Town, a UNESCO World Heritage Site, is a labyrinth of narrow streets filled with historic buildings, bustling markets, and vibrant colors. Explore the narrow alleyways, visit the Sultan's Palace, or immerse yourself in the local culture at the Darajani Market. Zanzibar's diverse history, influenced by Arab, Persian, Indian, and European cultures, is evident in its architecture, cuisine, and traditions.
Popular Tourist Attractions in Zanzibar
Zanzibar is home to a plethora of tourist attractions that cater to all interests. One of the must-visit sites is Prison Island, known for its historical prison and giant tortoises. Take a boat trip to the island and spend the day exploring its beautiful beaches and learning about its intriguing past.
For those interested in history, a visit to the Palace Museum is a must. Housed in the former Sultan's Palace, the museum offers a glimpse into Zanzibar's royal history, showcasing artifacts and exhibitions that highlight the island's past as a major trading hub.
Nature enthusiasts will be captivated by the Jozani Chwaka Bay National Park, home to the endangered red colobus monkey. Take a guided tour through the park's lush forest and spot these unique and playful creatures in their natural habitat.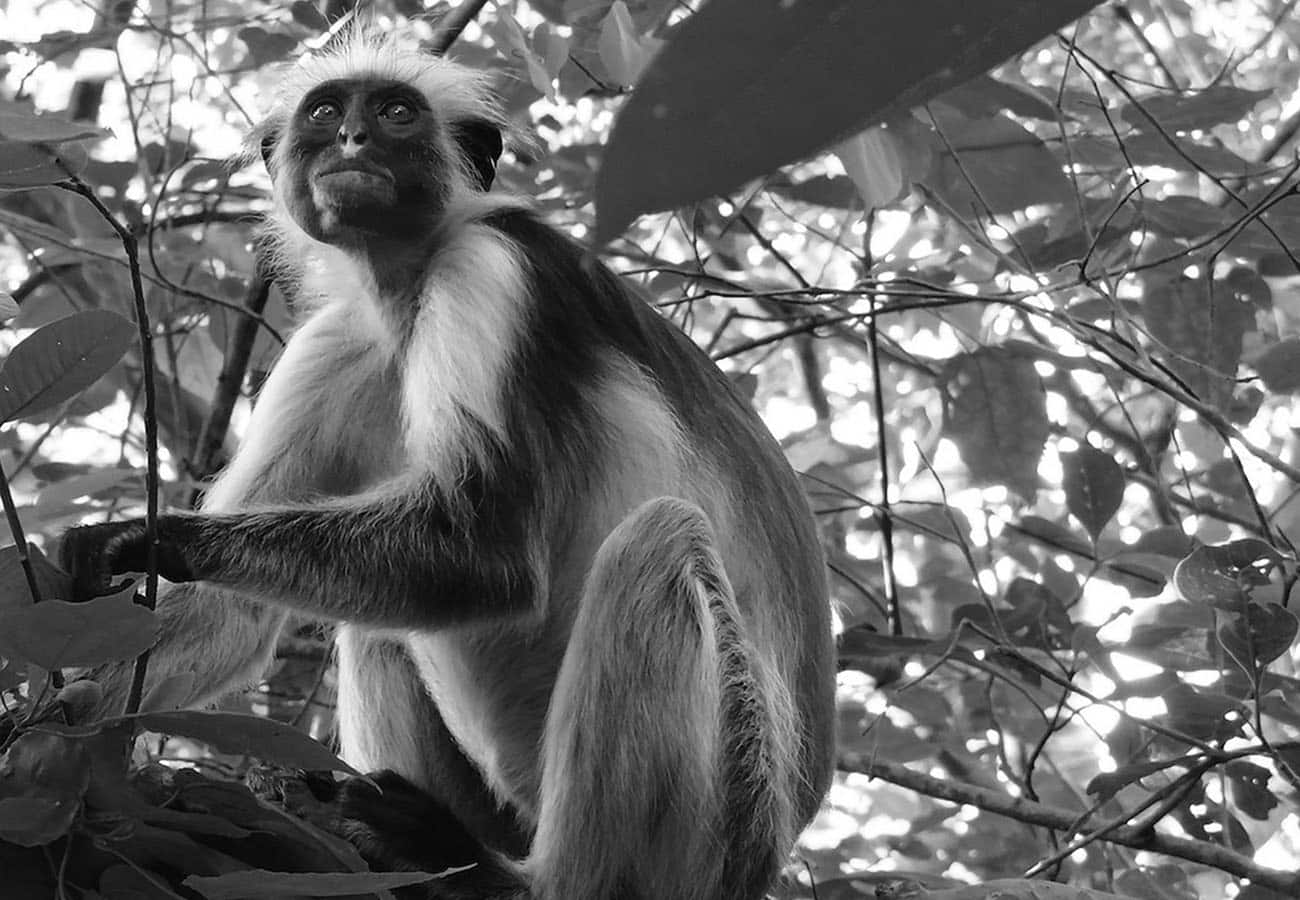 Zanzibar's beaches are undoubtedly its biggest draw. From the popular Nungwi Beach with its vibrant nightlife and water sports activities to the pristine sands of Kendwa Beach, there's a beach to suit every taste. Relax, soak up the sun, and take a dip in the crystal-clear waters of the Indian Ocean.
Zanzibar Hotels: Overview and Types of Accommodation Options
When it comes to accommodation and hotels in Zanzibar Tanzania prices, there is no shortage of options. From luxury resorts to budget-friendly guesthouses, there's something for everyone. Let's explore the different types of accommodation available on the island.
Luxury Resorts

: Zanzibar is home to some of the most exquisite luxury resorts in the world. These resorts offer world-class amenities such as private pools, spa facilities, and gourmet restaurants. Many of these resorts are located on the beachfront, providing breathtaking views of the ocean. If you're looking for a pampering and indulgent experience, these resorts are the perfect choice.

Boutique Hotels: For those seeking a more intimate and personalized experience, boutique hotels are a great option. These smaller, often family-run establishments offer unique and stylish accommodations with a focus on attention to detail. Many boutique hotels are located in Stone Town, allowing guests to immerse themselves in the city's vibrant culture while enjoying the comforts of a cozy and charming hotel.
Guesthouses and Bed & Breakfasts

: If you're on a budget or prefer a more authentic and local experience, guesthouses and bed & breakfasts are a fantastic choice. These establishments offer comfortable and affordable accommodations, often run by locals who are eager to share their knowledge of the island with guests. Guesthouses are usually located away from the main tourist areas, providing a peaceful and authentic Zanzibari experience.

All-Inclusive Resorts

: If you prefer a hassle-free vacation, where everything is taken care of, then an all-inclusive resort might be the perfect option for you. These resorts offer a variety of dining options, activities, and amenities within the resort premises, ensuring that you have everything you need without having to leave the property. All-inclusive resorts are popular among families and couples looking for a convenient and relaxing vacation.
Factors to Consider When Choosing a Hotel in Zanzibar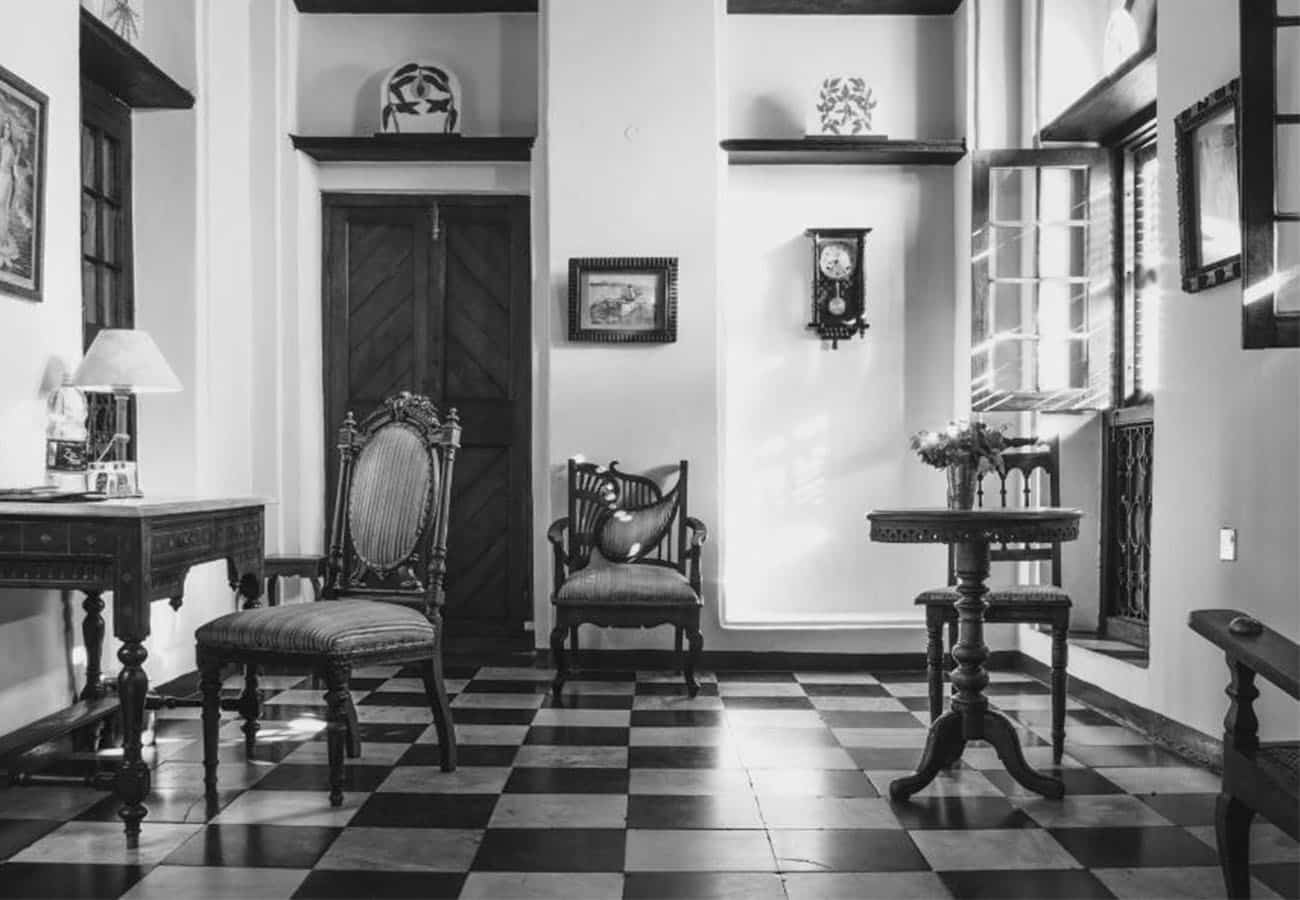 When looking at hotels in Zanzibar Tanzania prices, there are several factors to consider to ensure you find the perfect fit for your needs and preferences. Here are some key factors to keep in mind:
Location

: Zanzibar offers a variety of locations, each with its unique charm and attractions. Consider whether you prefer a beachfront location, a city-center hotel in Stone Town, or a secluded retreat away from the crowds. The location will impact your overall experience and access to nearby attractions.

Amenities: Think about the amenities that are important to you. If you enjoy swimming, look for a hotel with a pool. If you like to stay active, consider a hotel with a fitness center or water sports facilities. If relaxation is your priority, look for a hotel with a spa or wellness center. Make a list of amenities that are must-haves for you and use it as a guide when choosing a hotel.
Budget: Determine your budget for accommodation and look for hotels within your price range. Zanzibar offers a wide range of options, from budget-friendly guesthouses to luxury resorts. Consider the value you are getting for your money and prioritize the amenities that are most important to you.
Reviews and Recommendations

: Read reviews and recommendations from previous guests to get an idea of the hotel's quality and service. Websites like TripAdvisor and Booking.com provide valuable insights from real travelers. Pay attention to recent reviews and look for consistent positive feedback to ensure a pleasant stay.
Zanzibar Hotel Prices: Budget, Mid-Range, and Luxury Options
Zanzibar offers a range of hotel options to suit different budgets. Here's a breakdown of the average hotels in Zanzibar Tanzania prices you can expect for each category:
Budget Options

: Budget-friendly accommodations in Zanzibar can range from $30 to $80 per night, depending on the location and amenities. These options typically include guesthouses, bed & breakfasts, and some mid-range hotels. While they may not offer all the bells and whistles of luxury resorts, they provide comfortable and affordable accommodations for budget-conscious travelers.

Mid-Range Options

: Mid-range hotels in Zanzibar offer a balance between affordability and comfort. Prices for these hotels generally range from $80 to $200 per night. They often come with amenities such as swimming pools, on-site restaurants, and friendly staff. These hotels are perfect for those looking for a bit more comfort and convenience without breaking the bank.

Luxury Options

: If you're seeking a luxurious and indulgent experience, Zanzibar has a range of high-end resorts and boutique hotels to choose from. Prices for luxury accommodations can start from $200 per night and can go up to several thousand dollars per night for the most exclusive resorts. These properties offer top-notch amenities, exquisite dining options, and stunning views, ensuring a truly unforgettable stay.
When planning your budget, it's important to consider additional costs such as meals, transportation, and activities. Keep in mind that Zanzibar is a popular tourist destination, and prices can fluctuate depending on the time of year and demand. Booking in advance and being flexible with your travel dates can help you secure the best deals.
Top Hotels in Zanzibar: Reviews and Recommendations
To help you make an informed decision, we've compiled a list of some of the top hotels in Zanzibar Tanzania prices based on guest reviews and recommendations. These hotels offer exceptional service, stunning locations, and outstanding amenities. Whether you're looking for a romantic getaway, a family-friendly resort, or a peaceful retreat, these hotels are sure to exceed your expectations:
These are just a few examples of the incredible hotels Zanzibar has to offer. Take the time to research and read reviews to find the perfect hotel that suits your preferences and needs.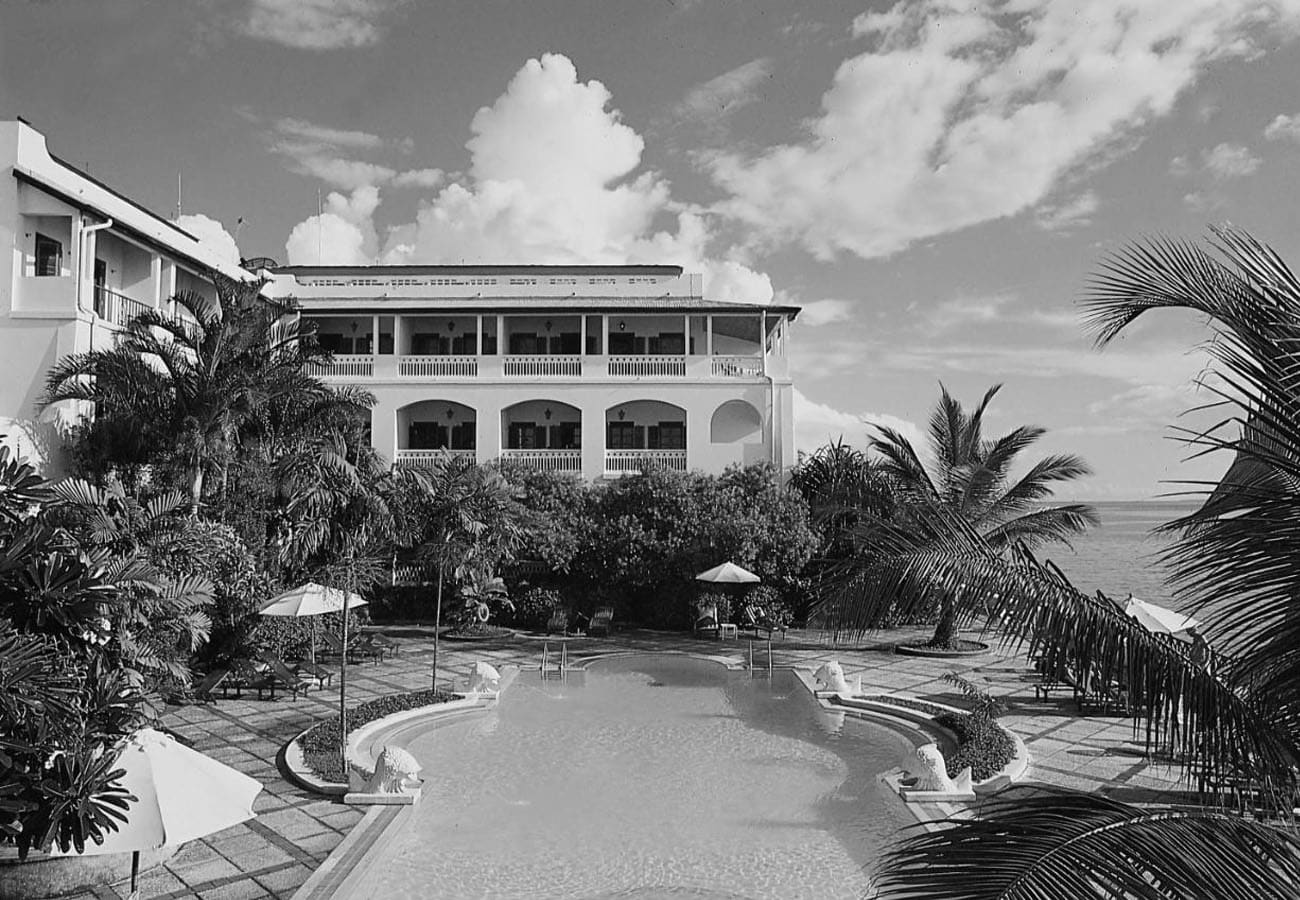 Booking Your Hotel in Zanzibar: Tips and Tricks
When it comes to booking your hotel in Zanzibar, here are some tips and tricks to help you get the best hotels in Zanzibar Tanzania prices and also to ensure a smooth and enjoyable experience:
Book in advance

: Zanzibar is a popular destination, and hotels can fill up quickly, especially during peak season. To secure your preferred hotel and dates, it's advisable to book well in advance.

Be flexible with your travel dates

: If you have flexibility with your travel dates, consider traveling during the shoulder or off-peak seasons. Not only will you have more hotel options available, but you're also likely to find better deals and fewer crowds.

Check for package deals

: Many hotels in Zanzibar offer package deals that include accommodation, meals, and activities. These packages can often provide great value for money, so be sure to explore these options when booking.

Contact the hotel directly

: If you have specific requests or questions, don't hesitate to contact the hotel directly. They can provide you with additional information and may be able to offer personalized recommendations or special deals.

Read the fine print

: Before confirming your booking, make sure to read the hotel's cancellation policy and any additional fees or charges that may apply. It's always best to be well-informed before making a reservation.
Alternative Accommodation Options in Zanzibar
If you're looking for a unique and off-the-beaten-path experience, Zanzibar offers alternative accommodation options that go beyond traditional hotels. Consider these options for a more adventurous and authentic stay:
Beachfront Villas

: Renting a beachfront villa is a fantastic option for larger groups or families. These private villas often come with their own staff, including a chef and housekeeper, ensuring a truly luxurious experience. Wake up to the sound of waves, have your meals prepared for you, and enjoy the privacy and exclusivity of your own slice of paradise.

Eco-Lodges

: For nature lovers and eco-conscious travelers, Zanzibar has a selection of eco-lodges that blend harmoniously with the environment. These lodges are designed to minimize their ecological impact while providing comfortable and unique accommodations. Connect with nature and immerse yourself in the island's natural beauty at one of these sustainable retreats.

Glamping

: If you enjoy the outdoors but still want some creature comforts, glamping might be the perfect choice for you. Zanzibar offers a few glamping options where you can sleep in luxury tents or safari-style lodges. Wake up to stunning views, enjoy the sounds of nature, and experience the best of both worlds.
Enjoying Your Stay in Zanzibar
Zanzibar offers a wealth of accommodation options to suit every traveler's needs and preferences. Whether you're looking for a luxurious beachfront resort, a cozy boutique hotel, or an authentic guesthouse experience, there are various options of hotels in Zanzibar Tanzania prices that cater to every need. Consider your budget, desired location, and preferred amenities when choosing a hotel, and don't forget to read reviews and recommendations to ensure a memorable stay.
As you plan your trip to Zanzibar, remember to explore the island's popular tourist attractions, immerse yourself in its rich history and vibrant culture, and take advantage of the stunning beaches and crystal-clear waters. Let this ultimate guide be your roadmap to the perfect hotel and a truly unforgettable experience in Zanzibar.
For more related articles on Manufacturing and Business in Tanzania (Trade) click here!