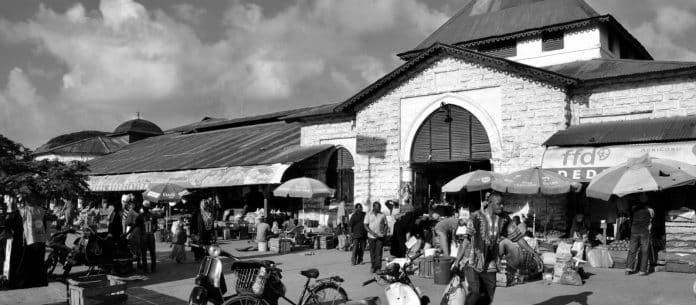 A Quick Walkthrough – Darajani Market (Estella Market) in Stone Town
Irrespective of where you visit, one of the ideal ways of experiencing the life of the community is by visiting the local fresh market.
Also known as Estella Market, Darajani Market is situated just around the end of the old lanes of Stone Town. The market is one of the important markets in Zanzibar.
The market extends beyond the confines of the main building to the side streets and the surrounding lanes. However, the original structure that houses the small indoor segment was constructed in 1904.
Reaching Darajani Market Zanzibar
When strolling through Stone Town, you may unexpectedly emerge and find yourself at the market – it has happened quite a lot of times – alternatively, you can look up a map of Stone Town, locate the market and make your way there.
Arriving at Darajani Market after strolling around the narrow streets of Stone Town feels like coming out of a cavern. The streets are quite narrow and puzzling. Despite the presence of more people, space opens up once you arrive at the market.
Some of the best activities often happen on the outer streets bordering the market before you actually set foot on the market. There, you will find flash retailers selling different fascinating items, like plastic toys gotten from China and native Zanzibari delicacies and seasonings.
Date Sellers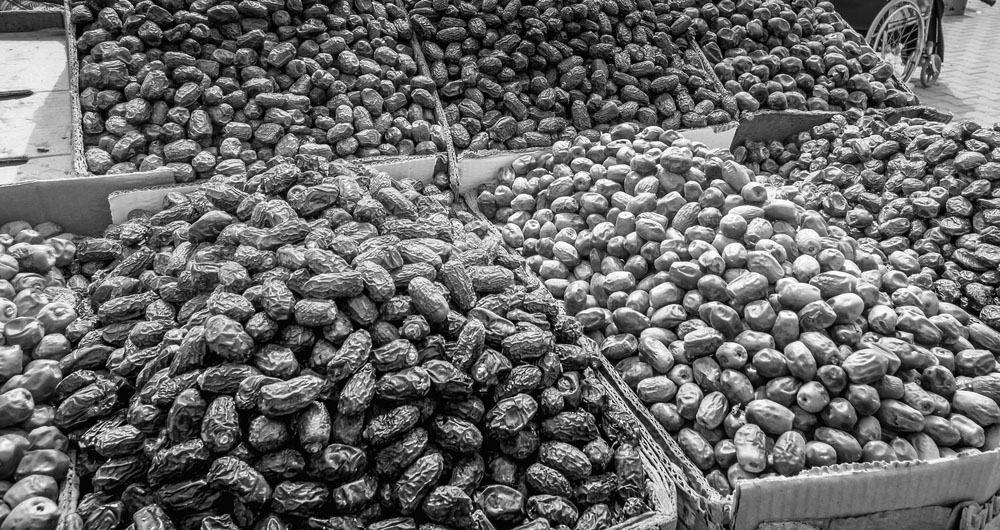 Dates are widely cultivated in Zanzibar. You will find a lot of date sellers selling their sweet fruits on the fringes of the Darajani market Stone Town. Lovers of dates can always buy some fresh Zanzibari dates to delight their taste buds.
You'll also find bread in abundance on the fringes of the market. Many of the bread sellers come to the market on bicycles on which they usually attach big baskets filled with their wares. Once at the market, they stand their bikes and skillfully arrange the bread in a pyramid structure for display.
Other sellers surrounding the market do not sell edibles at all. If you look in the appropriate places, you will find anything you need in the market. Kitchen supplies and knick-knacks are common. You will also find shoes and clothes in abundance.
In addition, there are a number of sellers selling traditional hats that have relation to Islam in Zanzibar called Kofia. Kofia is worn daily by many people in Zanzibar and along the East African coast
As you continue exploring the fringes of Darajani Market, you will stumble into some fascinating sights, smells, and sounds.
Inside Darajani Market
Things are more organized when you step into Darajani Market. Fruits, vegetables, seafood, meat and other types of Zanzibar food are sold in a section of the market. Despite the fact that the building is aged and not well maintained, it still has some ambience to it, and a lot of the sellers are welcoming.
It is not unusual to find slightly overripe fruits in the market. However, there is a huge and beautiful assortment of tropical fruits on sale at the market every day.
Soursops are pretty popular throughout Zanzibar and are usually juiced into a tasty drink. You might be lucky to find the Zanzibar durian if you visit during its season.
Other fruits like avocados, bananas, jackfruit, pineapples, and some varieties of oranges are prevalent and widely on sale. You will also find sellers of Zanzibari seasonings. Some of them sell small seasoning boats to tourists, while those you find in the heart of the market sell large quantities of real seasoning. It would be best to avoid the attractive seasoning boats if you plan to purchase seasonings in Zanzibar.
You will find beef and chevon on sale at the meat section of the market. Though it is not a nice-smelling part of the market, you should still pay a quick visit.
Darajani Market Zanzibar Town Tanzania Fish Auction
The fish market auction area is one of the most interesting places in Darajani Market. If you visit early in the morning or are fortunate, you may see some big, exotic-looking sharks, sailfish, or any other crazy sea creature.
Some years back, I visited at 6 am and saw some pretty fascinating creatures like an angel shark. This time around, I visited at midday and did not find anything out of the ordinary.
Octopus is popular in Zanzibar, readily available, and widely eaten. It is typically served grilled or eaten in a delectable coconut milk-based curry.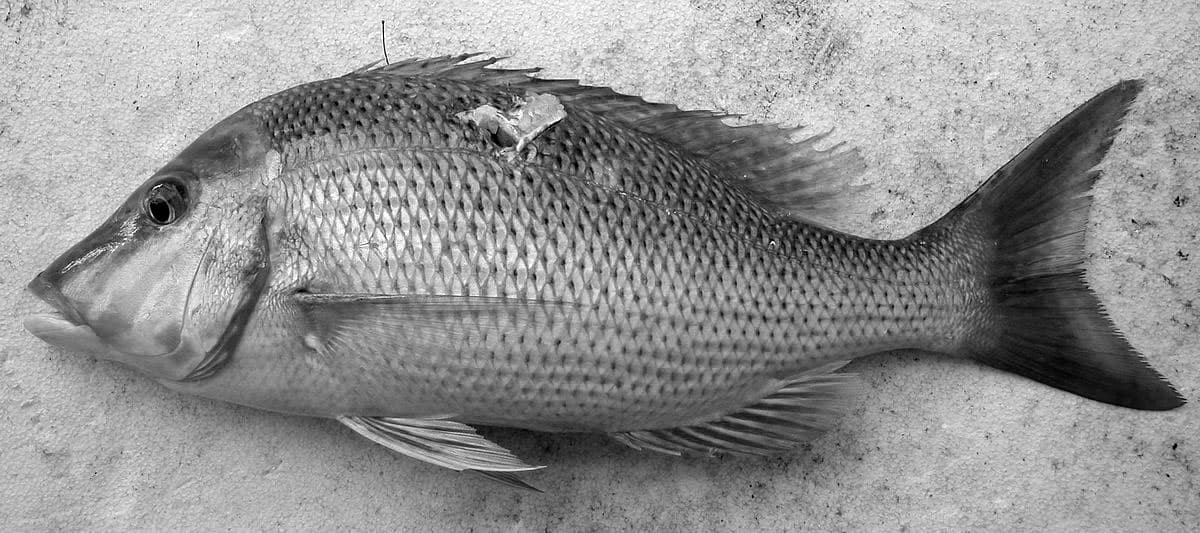 Changu is the name of one of the most sought-after fish in Zanzibar. It is as well a common fish consumed on the Tanzanian coast. I purchased a few of them to prepare at home at the Dar fish market when I was in Dar es Salaam. Changu is an enjoyable fish. It is flavorful, nice, firm, and meaty.
The largest fish auction at Darajani Market happens early in the morning. However, other smaller auctions take place during the rest of the day. I once visited around 10 am and still found buyers bidding for fish. However, these bids were for small fish like tunas and Changus and other smaller fish and octopuses. The vivacity and vigour at the fish auction in Zanzibar are always a sight to behold.
Final Thoughts
Usually, clean Zanzibar beaches are what comes to the mind of many when they think about Zanzibar. However, spending some time strolling around the local market is a good way to learn about the culture of Zanzibar and to study the local life.
If you ever find yourself in Stone Town, you should spend an hour or two touring the Darajani Market for a mind-blowing experience. If you feel hungry after your tour, visit Passing Show for a taste of marvelous Zanzibari biryani or Lukmaan Restaurant for an enjoyable meal of octopus curry.
For more articles related to Tourist Attractions in Tanzania click here!