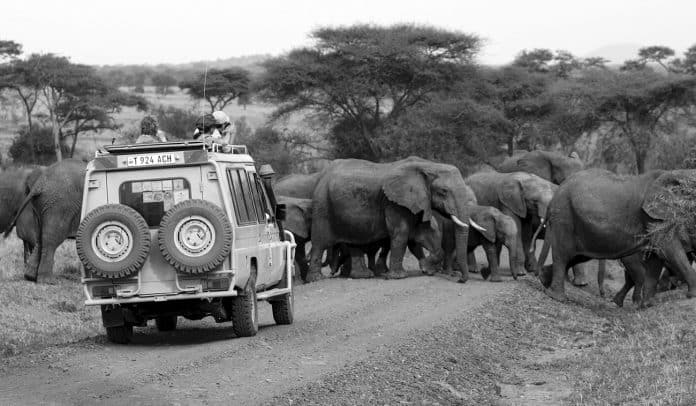 Embarking on a Tauck Kenya Tanzania Classic Safari Experience
Experience the grandeur of nature's theatre on Tauck Kenya Tanzania classic safari through multiple heartlands. This journey combines breathtaking wildlife encounters, breathtaking vistas, and fascinating cultural experiences.
African Safari: An Everlasting Adventure
A safari in Africa evokes the period of epic explorations, promising soul-stirring encounters with some of the most spectacular wildlife on the planet. Tauck has earned a niche in the safari industry with its classic safari experience in Kenya and Tanzania.
Getting Ready for Your Tauck Safari Kenya Tanzania Journey
Your adventure begins at the Gran Meliá Arusha, a quiet haven hidden among 18 acres of beautifully planted coffee and tea farms. When you arrive at Kilimanjaro International Airport, a comfortable transfer will take you to your hotel, kicking off your amazing African safari.
The Serengeti's Appeal
You leave the luxury of your hotel and venture into the Serengeti's untamed environment. The Lake Manyara National Park, noted for its rich birdlife and elephant herds, is your first visit. Keep an eye out for your first sighting of giraffes, baboons, hippos, or elephants as you go through the park.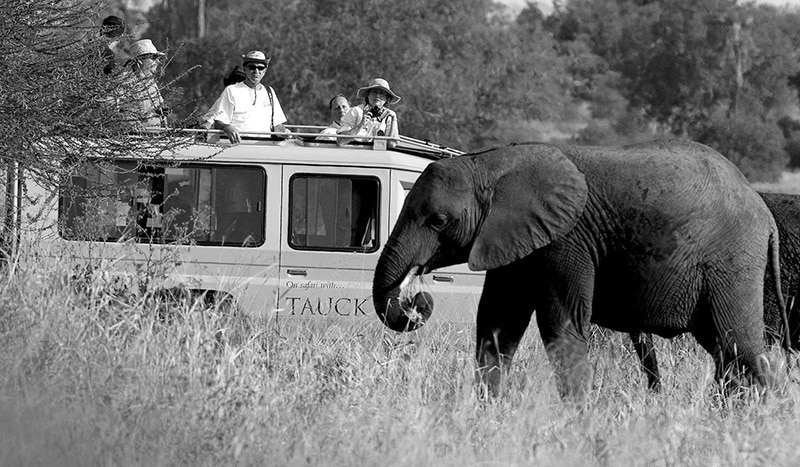 Hello and welcome to the Ngorongoro Conservation Area
You then proceed to the Ngorongoro Conservation Area, which is home to an estimated 30,000 large creatures. The view from your resort, positioned on the rim of the Ngorongoro Crater, is stunning. The famous "Big Five" – elephant, leopard, lion, buffalo, and rhinoceros – can be seen here. Enjoy a delicious picnic lunch in the crater while taking in the beauty of this natural wonder.
Journey to the Serengeti's Heart
A spectacular flight from Lake Manyara to the Seronera airfield awaits the next morning. You'll be tracing the course of human evolution as you fly above the Oldupai Gorge, where the Leakey family found the fossilised remains of early human species over 50 years ago.
Four Seasons Offers Unrivalled Luxury in the Wilderness
When you arrive, check into the Four Seasons Safari Lodge in the Serengeti, a luxurious sanctuary in the middle of the wild. Enjoy game drives over the huge savanna, where you can view lions, zebras, hyenas, leopards, cheetahs, elephants, hippos, buffaloes, jackals, gazelles, and giraffes. In the evenings, unwind at your lodge while enjoying Pan-African cuisine and breathtaking sunsets.
Mt. Kilimanjaro and Amboseli National Park are Both Magnificent
Leave the Serengeti and fly to Arusha on your way to Kenya. At over 15,000 feet, the spectacular Mt. Kilimanjaro dominates the skyline. Continue across Kenya to your safari lodge in Amboseli National Park, where you can see free-roaming elephants and other animals.
Private Game Drives and a Visit to a Maasai Village
Experience Private safari game drives in Amboseli National Park with Tauck to see elephants, hippos, and buffaloes. A visit to a Maasai village enriches your safari experience by adding a cultural component.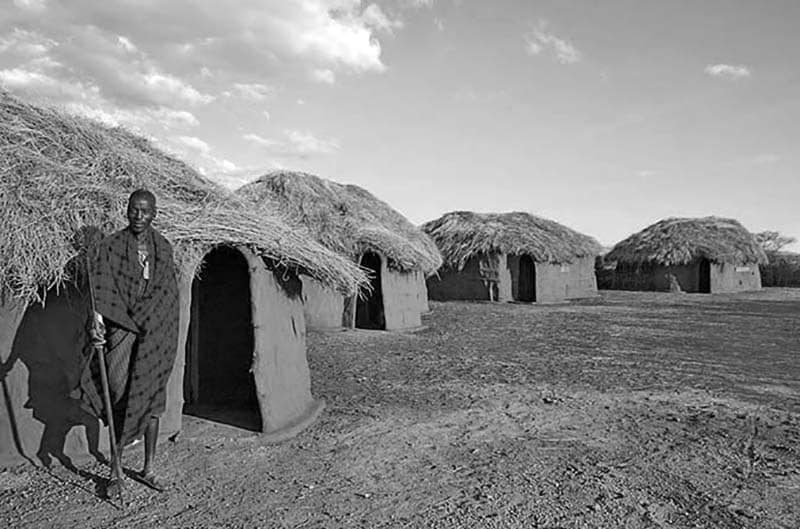 A Luxury Retreat at the Fairmont Mount Kenya Safari Club
The Fairmont Mount Kenya Safari Club is reached via an early flight. The club, which was founded by actor William Holden, is known for its notable members, including Winston Churchill and Bing Crosby. Visit the Mount Kenya species Conservancy and Animal Orphanage, a shelter for orphaned and distressed species, on a private tour.
Sweetwaters Chimpanzee Sanctuary and Ol Pejeta Conservancy
Take an early morning wildlife drive through the Ol Pejeta Conservancy, which is home to the biggest permanent black rhino population in East Africa. Visit the Sweetwaters Chimpanzee Sanctuary.
The Maasai Mara National Reserve: The Ultimate Safari Location
Fly to the Maasai Mara National Reserve, where Maasai warriors will greet you. Settle into the opulent Fairmont Mara Safari Club, a magnificent tented camp reminiscent of great safaris of the past. Set off on an evening wildlife drive into the plains of "the Mara," looking for lions, antelopes, elephants, and zebras.
The Exciting Experience of a Hot Air Balloon Safari
Rise before dawn to board a hot air balloon and float over the Maasai Mara's rising plains. In the bush, a special champagne brunch greets you upon arrival. Spend the day at leisure before heading out for an evening wildlife drive.
Africa is Being Bid Farewell
Your journey comes to an end with a flight from Maasai Mara to Nairobi. A day room at the Nairobi Serena Hotel allows you to rest before your flight.
A Tauck safari Kenya Tanzania is more than just a holiday; it is a memorable life experience. The sights, sounds, and sensations of Africa's wilderness will linger in your mind long after you've returned home, evoking a desire to return to this huge, untamed continent.
For more articles related to Things to Do in Tanzania (Zanzibar), click here!