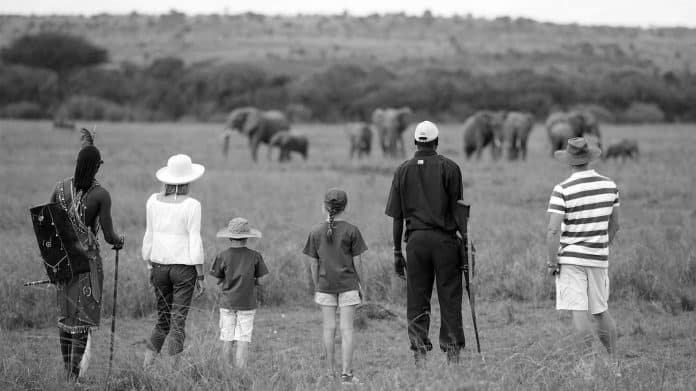 Family Safari in Kenya and Tanzania: An Unforgettable Adventure
Embark on an extraordinary journey across East Africa's breathtaking landscapes, immersing yourself in a world filled with diverse wildlife, captivating cultures, and unforgettable experiences. A family safari in Kenya and Tanzania is the perfect way to create lasting memories, bond with loved ones and educate children about the importance of nature and wildlife conservation.
Why Choose Kenya and Tanzania for Family Safari?
When it comes to a family safari in Kenya and Tanzania, these countries offer an unrivaled experience. Kenya's sweeping savannahs, majestic wildlife, and vibrant cultures blend perfectly with Tanzania's vast plains, impressive animal migrations, and awe-inspiring Mt. Kilimanjaro.
"Discover Africa's astounding diversity, including the iconic Big Five, in custom-made vehicles with an unobstructed view from every seat."
In addition, East Africa is known for its welcoming people, making it a fantastic destination for families. The locals are eager to share their culture, traditions, and the beautiful landscapes they call home.
Planning Your Safari
When planning your Kenya and Tanzania family safari tours, it's important to consider factors like the time of year, the length of the trip, and the specific interests of your family.
Time of Year: The best time for a safari in Kenya and Tanzania is during the dry season, from June to October. This is when wildlife viewing is at its best, as animals gather around water sources.
Length of Trip: A typical family safari lasts between 7 to 14 days. This allows enough time to explore several parks and reserves, while also incorporating rest days.
Family Interests: Design a safari that caters to the interests of each family member. Whether it's bird watching, wildlife photography, cultural experiences, or adventure activities, East Africa has something for everyone.
Where to Go
East Africa boasts a multitude of national parks and reserves, each offering a unique safari experience. Here are some top destinations for your family safari in Kenya and Tanzania:
Kenya:

Amboseli National Park: Known for its stunning views of Mt. Kilimanjaro and large elephant herds.
Masai Mara Reserve: Famous for the Great Migration, where over a million wildebeest and zebras cross the Mara River.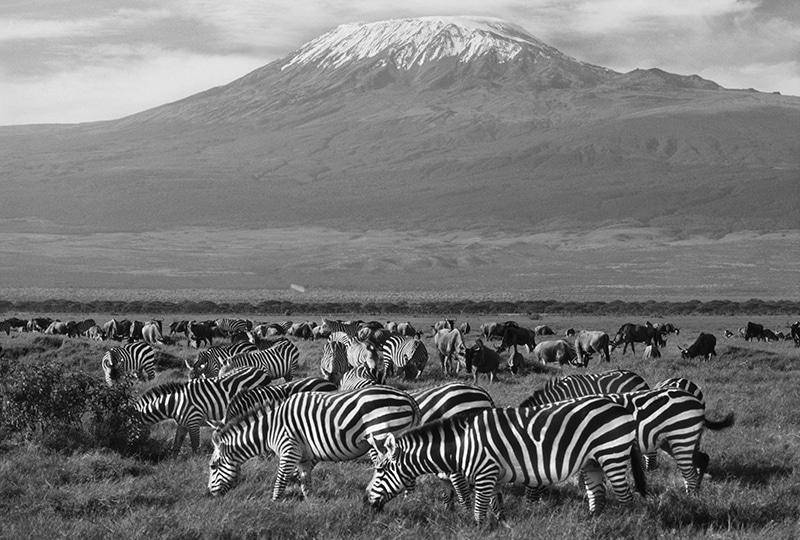 Tanzania:

Ngorongoro Crater: Dubbed as the 'Garden of Eden', it's a haven for wildlife, including the Big Five.

Serengeti National Park: Tanzania's oldest park, renowned for its annual migration of wildebeest and zebra.
Safari Activities
A family safari in Kenya and Tanzania offers a plethora of activities to keep everyone entertained.
Game Drives: The classic safari experience. Explore the African bush in a 4×4 vehicle, searching for the Big Five and other wildlife.
Cultural Visits: Meet local Maasai tribes, learn about their traditions, and listen to ancient folk tales.
Bush Walks: Guided walks provide a unique perspective of the African bush, allowing you to track wildlife on foot.
Bird Watching: East Africa is a bird-lover's paradise, with over 1,000 species recorded.
Hot Air Balloon Safaris: Float above the plains of the Masai Mara or Serengeti, witnessing the wildlife from a bird's eye view.
Staying Safe on Safari
While a safari is generally a safe activity, there are a few considerations to keep in mind. Always listen to your guide's instructions, keep a safe distance from wildlife, and stay within the designated areas of your camp or lodge. Remember, you are a visitor in the animals' home.
Packing for the Safari
Packing for a safari requires careful planning. Essential items include:
Lightweight, breathable clothing in neutral colors

Sturdy, comfortable walking shoes

Sunscreen, hat, and sunglasses

Camera and binoculars

Bug spray and personal medications
Safari Accommodations
Accommodations on a family safari in Kenya and Tanzania range from luxury lodges with all the modern amenities to intimate tented camps that let you feel closer to nature. Many lodges offer family-friendly facilities, including swimming pools, play areas, and kids' clubs.
Savoring the African Cuisine
A safari also provides an opportunity to sample African cuisine. Many lodges offer a 'Family Foodie Experience', where you can cook traditional dishes with a local chef.
Conclusion
Experiencing a family safari in Kenya and Tanzania is an adventure of a lifetime that promises to create lasting memories. It's an opportunity to witness nature at its most raw and beautiful, bond with your loved ones, and learn about different cultures and ways of life. So, pack your bags and get ready for an unforgettable journey into the heart of Africa.
For more articles related to Things to Do in Tanzania (Zanzibar), click here!