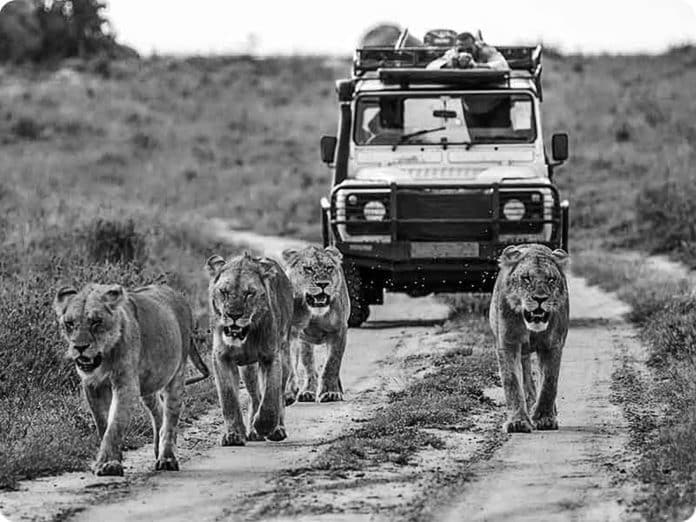 The Ultimate Guide to Tanzania Safari Packages from India
‍If you're an Indian traveler looking to dive headfirst into the mesmerizing beauty of African wilderness, one of the Tanzania safari packages from India might just be what you need. From trekking the magnificent Mount Kilimanjaro to exploring the lush landscapes of Serengeti National Park, Tanzania offers a spectrum of experiences that caters to the adventurous spirit of every traveler.
Conquering the Peak of Kilimanjaro
Standing at an impressive 19,340 feet above sea level, Mount Kilimanjaro is a sight to behold. This majestic dormant volcano, fondly referred to as the 'Roof of Africa', is a dream destination for many adventure enthusiasts.
Why Climb Kilimanjaro?
Over 40,000 hikers flock to Kilimanjaro each year, drawn by the mountain's captivating beauty and the thrill of reaching the highest freestanding peak in the world. As you ascend the diverse climate zones of Kilimanjaro, you'll be treated to an array of spectacular views that are nothing short of a photographer's paradise. There are Tanzania safari packages from India that cater to this adventure. These packages are specifically tailored for our Indian guests.
Embracing the Wild at Serengeti National Park
When it comes to wildlife, few places can rival the Serengeti National Park. Home to countless movies and documentaries, Serengeti offers an unparalleled safari experience.
Witnessing the Great Migration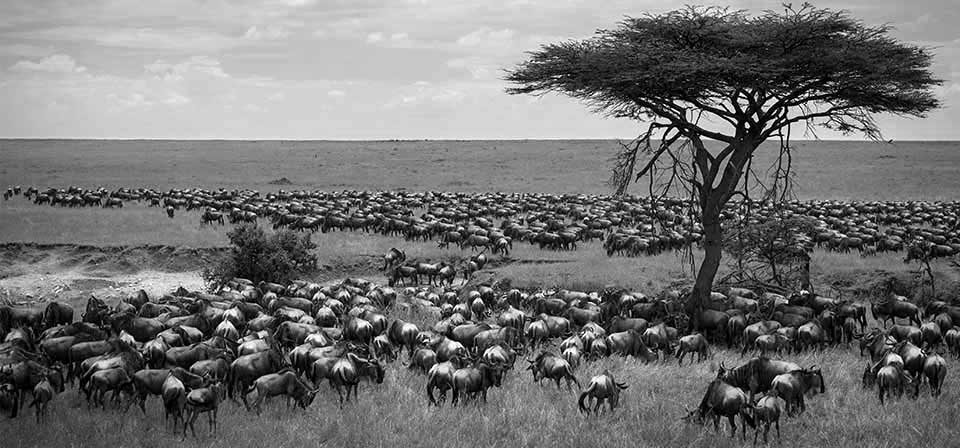 Serengeti's most iconic spectacle is the Great Migration, where millions of wildebeests, zebras, and antelopes traverse the park in search of greener pastures. This migration, coupled with the park's rich biodiversity, offers a unique opportunity to get up close with Africa's most fascinating wildlife. This yearly phenomenon, the great migration, is also one of the major highlights of many Tanzania safari packages from India.
Navigating the Streets of Stone Town, Zanzibar
A Tanzania trip wouldn't be complete without a visit to Stone Town, Zanzibar's cultural heart. This UNESCO World Heritage Site is a labyrinth of narrow alleyways packed full of history and charm.
Shopping at Stone Town
From vibrant kanga and kikois to intricate wooden carvings, Stone Town offers a shopping experience like no other. If you have a penchant for unique finds, this city's bustling markets and shops are sure to have something that catches your eye. The stone town of Zanzibar is also one of the highlights of Tanzania safari packages from India.
Soaring Over Tanzania's Plains in a Balloon Safari
Tired of the traditional safari jeep rides? Opt for a balloon safari and see Tanzania from a whole new perspective.
Why Choose a Balloon Safari?
A balloon safari offers an unforgettable bird's-eye view of Tanzania's stunning landscapes. As you float over the plains, you'll get a chance to see herds of wildlife roaming freely in their natural habitat – a sight that's sure to leave you in awe.
Relaxing on Mafia Island's Untouched Beaches
For beach lovers, Mafia Island is a must-visit destination and also a significant part of many Tanzania safari packages from India. Despite its small size, this island is a haven for scuba divers and those looking to unwind on pristine, white sandy beaches.
Why Visit Mafia Island?
With its laid-back island lifestyle and wide array of leisure activities, Mafia Island offers the perfect escape from the hustle and bustle of city life. Whether you prefer active adventures or tranquil relaxation, this island has something for everyone.
Exploring the Hidden Gem of Ruaha National Park
If you're looking to get off the beaten track, Ruaha National Park is the place to be. This lesser-known park is home to a diverse range of wildlife, including Tanzania's largest elephant population and a significant number of African wild dogs. This beautiful park is also a part of many Tanzania safari packages from India.
What Sets Ruaha Apart?
Ruaha's raw, untamed beauty sets it apart from other safari destinations. With fewer tourists around, you'll get to enjoy an authentic safari experience as you immerse yourself in the park's abundant wildlife and breathtaking landscapes.
Planning Your Tanzania Trip with a Reliable Travel Partner
When it comes to planning your Tanzania safari packages from India, it's crucial to choose a reliable travel partner. Most of the Indian travel agencies, have specialists that use their first-hand knowledge to create bespoke itineraries that cater to your unique travel needs and preferences.
Customized Tanzania Tour Packages
We understand that every traveler is different. That's why we offer a selection of customizable Tanzania tour packages, each designed to provide you with an unforgettable travel experience.
Vegetarian and Jain Food on Your Safari
Major of the Indian travel agents offering Tanzania safaris, strive to cater to the dietary needs of all our customers. Whether you're vegetarian or follow a Jain diet, we've got you covered. Our Tanzania safari packages from India include a variety of vegetarian and Jain food options to ensure you enjoy your meals as much as your safari.
Book Your Tanzania Safari Package Today!
Ready to embark on the trip of a lifetime? Start planning your Tanzania safari package from India today! With Indian travel agencies specializing on Tanzanian safaris, you can look forward to creating warm memories that will last a lifetime. So why wait? Let them take care of the rest as you set off on your Tanzania adventure!
For more articles related to Things to Do in Tanzania (Zanzibar), click here!