Maziwe Island – History, Flora, Fauna, Conservation and More
History of Maziwe Island
According to the historical records of Maziwe island in Tanzania, it was evident that the Island was usually a wide plantation vegetated with palm trees and other shrubs.
It is situated about 8 kilometers southeast of the Pangani town off the northern coast of Tanzania.
The island encountered massive erosion due to the cutting down of trees by local fishermen, changes in the sea torrent, and due to some of the popular tourists activities such as diving and snorkeling in Zanzibar, the impact has been increased. The Maziwe island lost its palm trees and scrub cover to the activities of erosion.
Flora and Fauna of Maziwe Island
A large and diverse number of aquatic animals and plants inhabit the island such as fishes with over 200 species, corals which are about 35 species, seagrasses, algae, sponges, and so on. Maziwe island is also visited by different species of sea birds.
Certain endangered aquatic species used the island as a nesting site such as green sea turtles and they deposited their eggs above the high tides water line to prevent the egg from being swept away by severe erosion when the whole Maziwe island is covered with water.
With the unsuitable factors that are prevalent on the Maziwe island, sea turtles are able to adapt to the environment and are commonly sighted in the surrounding reef on the island.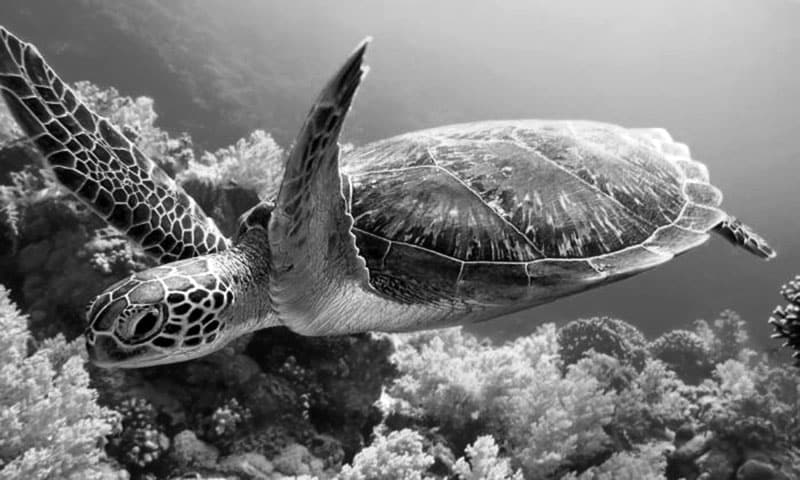 Conservation in Maziwe Island
In 1975, the Maziwe island became a nature reserve with little management. In 1994, under the Pagani/Ushongo Community Conservation Program, Maziwe reef was reserved as a "no use" conservation zone.
The actual management, and the use of reef, were exposed to minute changes by the Dorobo Fund and community partners, which are remarkably local fishermen and tourist resorts known as Warafiki wa Maziwe, meaning friends of Maziwe.
The tourists are charged a token under this program which is used to compensate the local fisherman for not fishing there but only patrolling the reef. Strategic monitoring programs are in place, the effects of this protection are yet to be known.
For more articles related to Wildlife Parks in Tanzania click here!