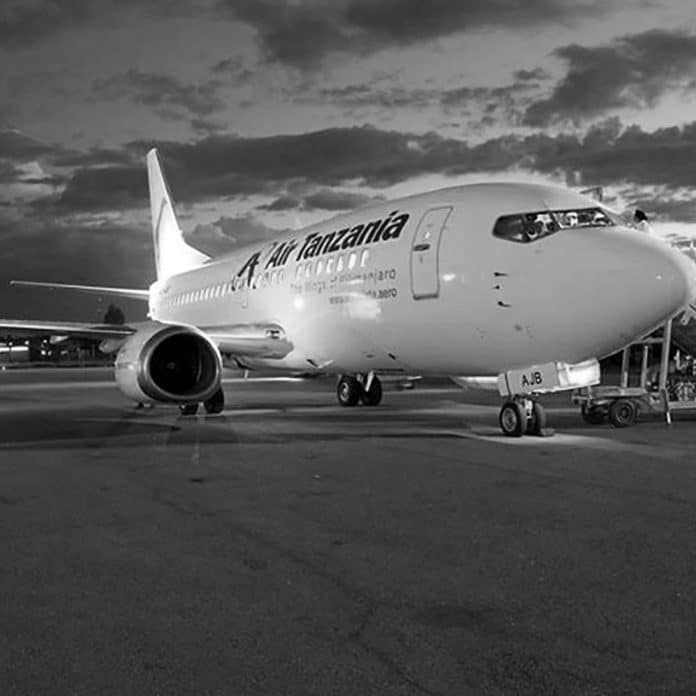 A Guide to Air Tanzania Routes and Prices: Find Your Perfect Getaway
Are you dreaming of a perfect getaway to Tanzania? Look no further than Air Tanzania, your ultimate travel companion. In this comprehensive guide, we will take you on a journey through Air Tanzania routes and prices, helping you find your ideal destination at an affordable cost. Whether you're seeking an adventurous safari in the Serengeti, a breathtaking hike up Mount Kilim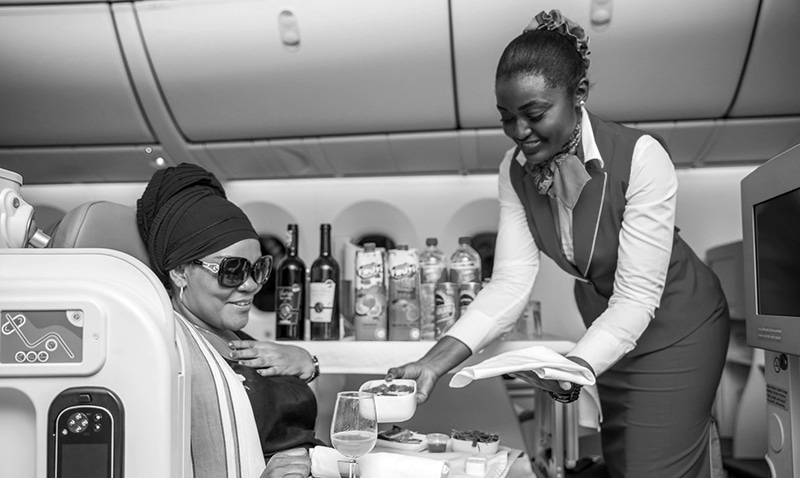 anjaro, or a tranquil beach escape in Zanzibar, Air Tanzania has got you covered. With its extensive network of domestic and international flights, you can explore the wonders of this beautiful country and beyond. From Dar es Salaam to Dodoma, Mwanza to Mbeya, Air Tanzania connects you to the heart of Tanzania, ensuring a seamless and comfortable travel experience. So, fasten your seatbelts, and get ready to embark on a journey of a lifetime with Air Tanzania. Let's discover the routes and prices that will make your dreams come true.
Air Tanzania Routes and Destinations
Air Tanzania boasts a wide range of routes and destinations that cater to both domestic and international travelers. Let's take a closer look at some of the key routes served by Air Tanzania.
Domestic Routes
With extensive Air Tanzania routes and prices that are unbeatable, the Air Tanzania company offers convenient connections to various cities and regions within Tanzania. One of the most popular domestic routes is the flight from Dar es Salaam, the country's largest city and economic hub, to the capital city of Dodoma. This route provides easy access for business travelers and government officials. Additionally, Air Tanzania operates flights to other major cities such as Mwanza, Arusha, and Mbeya, allowing passengers to explore different parts of the country.
International Routes
In addition to its domestic routes, Air Tanzania also connects Tanzania to several international destinations. One of the notable routes is the flight from Dar es Salaam to Johannesburg, South Africa. This route opens up opportunities for business travelers, tourists, and students alike to explore the vibrant city of Johannesburg and its surrounding attractions. Air Tanzania also operates flights to other international destinations such as Entebbe, Uganda, and Lusaka, Zambia, providing travelers with convenient options for exploring East and Southern Africa.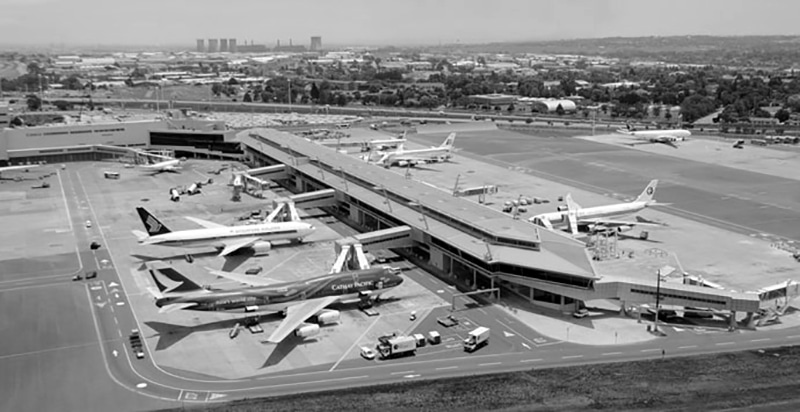 Regional Routes
Air Tanzania routes and prices play a crucial role in connecting Tanzania to its neighboring countries. With flights to Nairobi, Kenya, and Kigali, Rwanda, Air Tanzania facilitates travel between these East African nations. This not only strengthens regional ties but also promotes tourism and business opportunities across borders. Whether you're planning a weekend getaway to Nairobi or a business trip to Kigali, Air Tanzania's regional routes have got you covered.
Popular Tourist Destinations Served by Air Tanzania
Air Tanzania's extensive network of routes allows easy access to some of Tanzania's most popular tourist destinations. Here are a few of the must-visit places that you can explore with Air Tanzania.
Serengeti National Park
Embark on an unforgettable safari adventure in the world-renowned Serengeti National Park. Located in northern Tanzania, the Serengeti is home to an incredible array of wildlife, including the famous Big Five. With Air Tanzania routes and prices, you can fly to Seronera Airstrip, the main gateway to the park, and start your safari experience right away. Witness the annual wildebeest migration, spot lions lounging in the grasslands, and marvel at the breathtaking landscapes that make the Serengeti a truly remarkable destination.
Mount Kilimanjaro
For those seeking an adrenaline-pumping experience, Air Tanzania offers flights to Kilimanjaro International Airport, giving you easy access to the majestic Mount Kilimanjaro. As Africa's highest peak, Mount Kilimanjaro attracts thousands of hikers and climbers from around the world. With various routes to choose from, including the popular Marangu and Machame routes, you can embark on a challenging but rewarding journey to the summit. Take in the awe-inspiring views, conquer your fears, and make memories that will last a lifetime.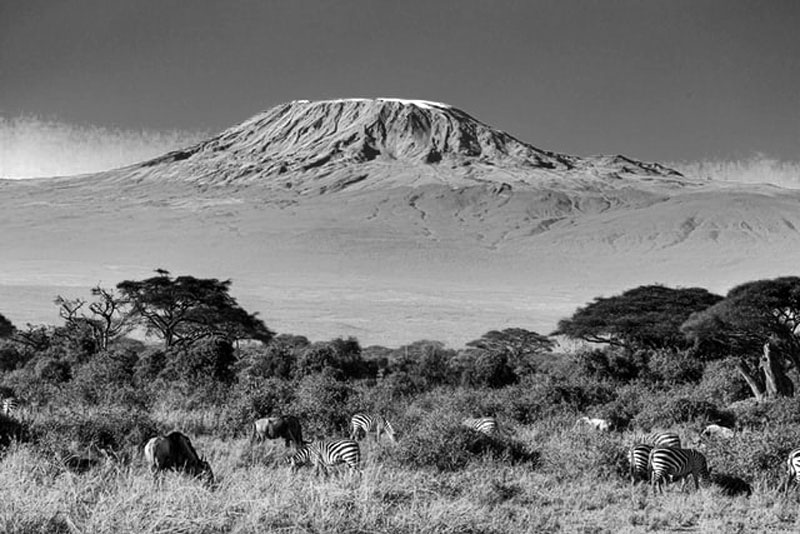 Zanzibar
If you're in need of a relaxing beach getaway, look no further than the stunning island of Zanzibar and with Air Tanzania routes and prices, going to this stunning island is now quite easy and affordable. Air Tanzania operates regular flights to Abeid Amani Karume International Airport in Zanzibar, making it easy for you to unwind on the pristine white sandy beaches and swim in the crystal-clear turquoise waters. Explore the historic Stone Town, indulge in delicious seafood, and immerse yourself in the rich culture and history of this idyllic island. With Air Tanzania, your tropical paradise is just a short flight away.
Air Tanzania Flight Prices and Booking Options
Air Tanzania offers competitive prices for both domestic and international flights, making it an affordable choice for travelers. The airline provides various booking options to suit your preferences and budget.
Online Booking
One of the easiest and most convenient ways to book your Air Tanzania flight and take advantage of Air Tanzania routes and prices is through their user-friendly website. Simply visit the Air Tanzania website, enter your travel details, and browse through the available flights and prices. The online booking system allows you to compare different options, select your preferred flights, and make secure payments. With just a few clicks, you can secure your seat and start planning your dream getaway.
Travel Agencies
If you prefer a more personalized approach, you can also book your Air Tanzania flight through authorized travel agencies. These agencies have access to the airline's flight inventory and can assist you in finding the best deals and packages for your desired destination. They can also provide additional services such as travel insurance and visa assistance, ensuring a hassle-free travel experience from start to finish.
Air Tanzania Offices
For those who prefer face-to-face interactions, Air Tanzania has offices located in major cities and airports. You can visit these offices to inquire about Air Tanzania routes and prices, flight availability, get assistance with booking, and ask any questions you may have. The friendly and knowledgeable staff will be more than happy to help you plan your trip and provide you with all the necessary information.
Air Tanzania Baggage Allowance and Travel Essentials
When traveling with Air Tanzania, it's important to familiarize yourself with the airline's baggage allowance and travel essentials. This will ensure that you pack accordingly and have a smooth journey.
Baggage Allowance
Air Tanzania has specific guidelines for both cabin and checked baggage allowance. For cabin baggage, passengers are allowed one piece weighing up to 7kg and not exceeding the dimensions of 55cm x 38cm x 20cm. It's important to note that the cabin baggage allowance may vary depending on the type of ticket purchased, so it's advisable to check the airline's website for more information on Air Tanzania routes and prices or contact their customer service for the most up-to-date information.
For checked baggage, the allowance depends on the route and class of travel. Economy class passengers typically have a baggage allowance of 20kg, while business class passengers enjoy a higher allowance of 30kg. However, it's always recommended to check the specific baggage allowance for your flight, as excess baggage fees may apply for any weight exceeding the allowed limit.
Travel Essentials
When traveling to Tanzania, besides doing research on Air Tanzania routes and prices,  it's essential to also pack the necessary items to ensure a comfortable and enjoyable trip. Here are a few travel essentials to consider:
Lightweight clothing: Tanzania has a warm climate, so pack lightweight and breathable clothes to stay comfortable throughout your trip. Don't forget to include a hat, sunglasses, and sunscreen for protection against the sun's rays.
Insect repellent: Tanzania is home to various insects, including mosquitoes, so it's important to protect yourself from insect bites. Pack a reliable insect repellent to minimize the risk of mosquito-borne diseases.
travel adapter: Tanzania uses Type G electrical outlets, so if you're traveling from a country with a different plug type, make sure to bring a travel adapter to charge your electronic devices.

Travel documents: Don't forget to bring your passport, visa (if required), and any other necessary travel documents. It's also advisable to make copies of these documents and keep them in a separate location, in case of loss or theft.
By packing these essential items and adhering to the airline's baggage allowance, you can ensure a stress-free and enjoyable journey with Air Tanzania.
Air Tanzania In-Flight Services and Amenities
Air Tanzania strives to provide a comfortable and enjoyable flying experience for its passengers. Here are some of the in-flight services and amenities you can expect when flying with Air Tanzania.
In-Flight Entertainment
It is a well known fact that Air Tanzania routes and prices are one of the best around but besides these factors, it is also good to note that Air Tanzania offers quality in-flight entertainment. The airline has a good selection of movies, TV shows, and music to keep you entertained during your flight. Sit back, relax, and enjoy the latest blockbusters or catch up on your favorite TV series. The in-flight entertainment system is available on select flights and is sure to make your journey more enjoyable.
In-Flight Dining
Air Tanzania understands the importance of good food when traveling. That's why they offer a range of delicious meals and snacks on board. Whether you're craving a hot meal or a light snack, the airline's in-flight dining options are designed to satisfy your taste buds. Additionally, special dietary requirements can be accommodated with prior notice, ensuring that all passengers can enjoy a satisfying meal.
Comfortable Seating
Besides having unbeatable Air Tanzania routes and prices, the air Tanzania airline is also equipped with comfortable seating to ensure a pleasant journey for passengers. Whether you're traveling in economy class or business class, you can expect spacious and ergonomically designed seats that provide ample legroom and reclining options. The airline's commitment to passenger comfort ensures that you arrive at your destination feeling refreshed and relaxed.
Wi-Fi Connectivity
Stay connected with the world even when you're up in the air. Air Tanzania offers Wi-Fi connectivity on select flights, allowing you to browse the internet, check your emails, and stay in touch with friends and family. The availability of Wi-Fi may vary depending on the aircraft and route, so it's advisable to check with the airline prior to your flight.
Air Tanzania Loyalty Program and Benefits
Air Tanzania rewards its loyal customers through its loyalty program, called Kilimanjaro Club. By joining the Kilimanjaro Club, you can enjoy a range of exclusive benefits and privileges that enhance your travel experience. Easy access to information on Air Tanzania routes and prices is one of these benefits. Members of the Kilimanjaro Club also get discounts and reward points. 
Earning and Redeeming Miles
As a Kilimanjaro Club member, you can earn miles every time you fly with Air Tanzania or its partner airlines. These miles can be redeemed for various rewards, including free flights, upgrades, and access to airport lounges. The more you fly, the more miles you accumulate, giving you greater opportunities to enjoy the perks of the loyalty program.
Priority Check-in and Boarding
Besides having easy access to information on Air Tanzania routes and prices, Kilimanjaro Club members enjoy priority check-in and boarding, allowing them to bypass long queues and enjoy a seamless journey through the airport. This privilege saves time and ensures a stress-free start to your trip.
Extra Baggage Allowance
As a Kilimanjaro Club member, you are entitled to additional baggage allowance, giving you the flexibility to pack more without incurring excess baggage fees. This benefit is particularly valuable for those who frequently travel with Air Tanzania.
Exclusive Offers and Discounts
Kilimanjaro Club members receive exclusive offers and discounts on Air Tanzania routes and prices, hotels, car rentals, and other travel-related services. These perks not only enhance your travel experience but also help you save money on your trips.
Conclusion: Why Air Tanzania Is the Perfect Choice for Your Next Getaway
With its extensive network of routes, affordable prices, and excellent services, Air Tanzania is the perfect choice for your next getaway. Whether you're exploring Tanzania's breathtaking wildlife in the Serengeti, conquering the mighty Mount Kilimanjaro, or relaxing on the pristine beaches of Zanzibar, Air Tanzania connects you to your dream destinations. The airline's commitment to passenger comfort, in-flight services, and loyalty program ensures a seamless and enjoyable travel experience from start to finish. So, pack your bags, book your flight with Air Tanzania, and get ready to embark on an unforgettable journey that will create memories to last a lifetime.
For more articles on airlines in Tanzania click here!