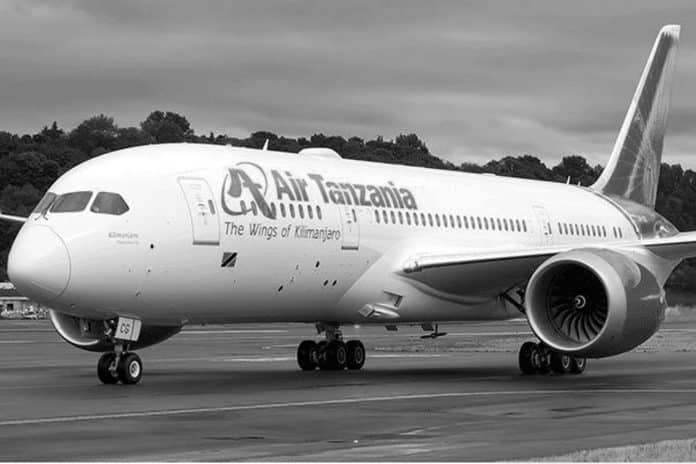 An Overview of the Most Important and Best Airlines in Tanzania
Airline Listings for Tanzania
There are several full operational domestic airlines in Tanzania. Some of the major airlines include:
S/N

Airline

Operation Commencement

ICAO

IATA

Callsign

1

Air Tanzania: As the national airline of Tanzania, Air Tanzania Company Limited (ATCL) is headquartered in Dar es Salaam and operates primarily out of Julius Nyerere International Airport.

Currently the firm is probably the best airline in Tanzania.

1977

ATC

TC

TANZANIA

2

Air Excel:

Air Excel is a Tanzanian airline with headquarters in Arusha. They provide scheduled and charter flights.

1997

XLL

TINGA-TINGA

3

Air Zara International: 

2008

AZD

4

Auric Air: (Dar es Salaam's JNIA) fully spelt as Mwalimu Julius Nyerere International Airport, Mwanza, and Arusha Airport are the bases of operations for Auric Air Services Limited, a small Tanzanian private airline. The company also provides private, non-scheduled air charter services on demand in addition to its regularly scheduled service to 42 destinations in East Africa.

2008

AUK

UI

AURIC SERVICES

5

As Salaam Air: As Salaam Air is a Tanzanian airline with its headquarters in Zanzibar and it provides both scheduled and private charter services across the country. There are now 2 EMB-120s in service for the airline. When it comes to connecting the two spice islands of Unguja and Pemba, this company is unrivaled. 

2013

6

Flightlink: Based in Dar es Salaam, the city of Tanzania, Flightlink Limited (also known as Flightlink Air Charters operates regularly scheduled flights to the country's most important tourist and commercial hubs.

Also available are air charter flights and medical evacuations.

2004

7

Coastal Aviation: Coastal Aviation is a Tanzanian airline that has its main terminal at Dar es Salaam's Julius Nyerere International Airport.

It not only serves a large portion of Tanzania, but also the surrounding area, including Rwanda and Kenya. 

1987

CSV

CQ

COASTAL TRAVEL

8

Precision Air: Known as Precision Air Services Plc. (DSE:PAL) is a Tanzanian based airline headquartered at Dar es Salaam's Julius Nyerere International Airport. Precision Airlines in Tanzania flies regularly scheduled routes to and from airstrips and airports around Tanzania, including Nairobi and Entebbe.

1991

PRF

PW

PRECISION AIR

9

Safari Plus:

Located in Tanzania's Dar es Salaam, you'll find Safari Plus Limited, an air charter service.

2009

10

Regional Air: Arusha is the home of Regional Air Services, a Tanzanian airline. In East and Southern Africa, they provide domestic services and charter flights as Airkenya's Tanzanian branch.

1997

REG

8N

REGIONAL SERVICES

11

Fly Safari Air Link Ltd:

2008

12

Tropical Air: The Tanzanian island of Zanzibar is home to the airline Tropical Air. It was the first airline in Zanzibar to be wholly owned by the island's residents, and it commenced service in 1999 with a single plane. Farouk O. Daud established it.

It serves clients in Dar es Salaam, Pemba, and the rest of Tanzania. 

1999

13

Tanzania Government Flight Agency: One of Tanzania's executive agencies is the TGFA. This company provides transportation for high-ranking government officials. The Tanzania Government Flight Agency maintains and manages all leased government aircraft from Air Tanzania Company Limited (ATCL).

2002

14

ZanAir:

This domestic airline called ZanAir Limited operates out of Zanzibar, Tanzania. It incorporation all began on the island of Zanzibar in 1992.

1992

TAN

B4

ZANAIR
These are just a few of the airlines operating in Tanzania. It's always recommended to check with the local airlines in Tanzania directly or travel agencies for the most up-to-date information regarding flight schedules, destinations, and any specific requirements.
Other Important Information
For more articles on airlines in Tanzania click here!