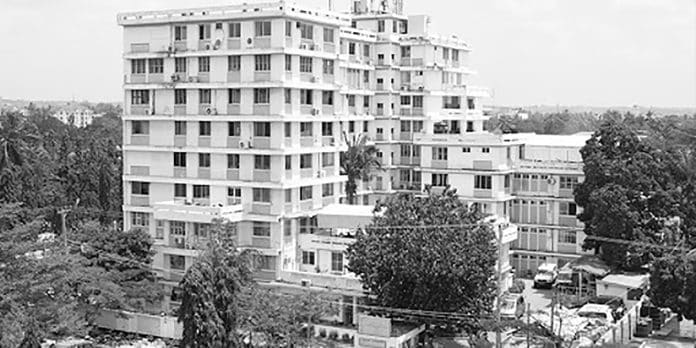 The Hubert Kairuki Memorial University – Diploma, Degree Courses, Joining & More
Hubert Kairuki Memorial University History
Hubert Kairuki Memorial University (HKMU) was founded in 1997 and was one of Tanzania's first private institutions to be authorized in 2000. It has subsequently garnered local, regional, as well as worldwide recognition.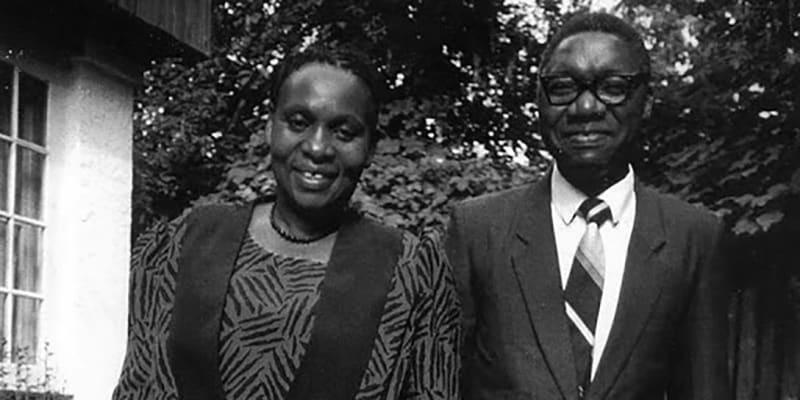 Prof Hubert Kairuki C.M and his wife Mrs. Kairuki  Kokushubira came up with the concept for the Hubert Kairuki Memorial University after being touched by the circumstances in Tanzania following its independence in 1961, when sickness, poverty, and illiteracy were deemed the country's main adversaries.
Hubert Kairuki Memorial University University began as Mikocheni International University of Health Sciences (MIUHS), with the goal of meeting the educational needs of health professionals in the country and throughout Sub-Saharan Africa.
MIUHS changed its name to Mikocheni International University in 1998 with the intention of growing outside health sciences. After Prof Hubert Kairuki passed away in February 1999, the name of the University was changed to Hubert Kairuki Memorial University.
Other scientific and humanities degrees and disciplines are being added to the University's offerings, Master of Science in Public Health, Master of Social Work and Research and Development in Edible and Medicinal Mushrooms are just a few of the newer educational programs.
Because of the quality and brilliance of its programs, Hubert Kairuki Memorial University has grown to the point that it is becoming the pride of private universities in the East African area. Presently, the University has admitted students from more than 15 countries, as well as foreign finance and technical assistance for collaborative development and research projects.
Hubert Kairuki Memorial University Prospectus
Hubert Kairuki Memorial University Faculty of Medicine
This faculty at the Hubert Kairuki Memorial University emphasizes educating health professionals who are familiar with the health issues that are faced by the communities in the country, and who possess the information, abilities, and, most importantly, attitudes that will enable them to provide satisfactory health care to society.
They are dedicated to building a solid academic community of students and staff who will work together to achieve their mission of educating the next generation of forward-thinking medical professionals, delivering top-notch medical research, applying the fruits of discovery to uplift public health, and creating a supportive and academic community.
The Faculty of Medicine at the Hubert Kairuki Memorial University began in 1997 with the admission of 6 medical students, reaching a milestone of 221 students during the academic year 2015/16. The lecturers work hard to ensure that the students gain the maximum number of essential competencies and develop into commendable physicians who will serve their community and beyond. They are certain that they are preparing not only future doctors but also skilled leaders and scientists. The professors who have worked relentlessly to ensure that their students graduate with the necessary knowledge are hugely appreciated.
The Faculty provides a five-year Doctor of Medicine degree program geared at preparing doctors and equipping students with the necessary competencies to be well-equipped for their profession, which includes a holistic approach to addressing health and community concerns. The graduates should be "Competent in Art of Medicine and  Science,". They should aspire to be competent doctors capable of doing research and providing necessary community services. As a result, they have a broader understanding of the healthcare system's capabilities and perspectives. They will be able to serve as "Catalysts" for social change as a result of their superior scientific general education.
Hubert Kairuki Memorial University – Faculty of Nursing
The Bachelor of Science in Nursing program at the Faculty of Nursing is a four-year-long course. In terms of administration, the faculty is presently led by Mr. Mmaka R. Amiri, who oversees all administrative and academic matters.
The faculty of nursing at the Hubert Kairuki Memorial University has a dedicated staff that is committed to producing competent nursing graduates who will be sought after by the government, private health facilities, faith-based organizations, research and training institutes both locally and globally.
The Hubert Kairuki Memorial University is dedicated to educating women and men who will make a positive difference in society. Today, they are proud of their success as a private institution, which has been earned through hard effort and commitment; the nursing faculty's student population has grown from two students during the 1998/1999 academic year to 276 students during the 2017/2018 academic year.
This Faculty is dedicated to the general well-being of the communities in which it operates. Since 1999, it has provided free health and consulting services to residents in the surrounding villages. Providing community-based health care to health facilities, families, schools, and particular groups in the community, such as expectant women, street children, orphans, children, and elderly centers. Over 500,000 people in the country have been helped by outreach and consultative health services in areas such as Sungwi, Masaki, Masanganya, Chole, Msanga, Mzenga Maneromango, and many more.
Requirements for Entry:
Direct admission
An Advanced Certificate in Secondary Education (ACSEE) or an equivalent with three principal passes of at least six points in biology, chemistry, and either nutrition/maths/physics. To be considered for admission, students must have a minimum of C in chemistry, a D in biology, and an E in nutrition/ mathematics/physics.
Equivalent Qualifications
Certificate of Secondary Education Examination (CSEE) with a minimum of 5 passes, inclusive of two credit passes in biology and chemistry and a D  in physics as well as a Diploma in Nursing with a B+ or 3.5 GPA.
BSc degree in mathematics/physics, chemistry, zoology/ biology (lower second or above).
Hubert Kairuki Memorial University Courses – Postgraduate Programs
Hubert Kairuki Memorial University has an Institute for Postgraduate Studies and Research, which enables students to pursue further knowledge at the postgraduate level, the programs available include:
Master of Medicine (MMED)

MMed in Gynaecology and Obstetrics
MMed in Internal Medicine
MMed in General Surgery
MMed in Child Health and Paediatrics

Master of Science in Public Health (MSCPH)
Hubert Kairuki Memorial University – Department of Social Work
Letter of Welcoming to stakeholders
The Hubert Kairuki Memorial University extends a warm welcome to all stakeholders to the Department of Social Work. The Department of Social Work was recently established in the university. It does, however, provide a variety of courses and prizes that are extremely beneficial to recipients/graduates as well as Tanzania as a whole. Courses available include:
Ordinary Diploma in Social Work (NTA level 6)
Technician Certificate in Social Work (NTA level 5),
Basic Technician Certificate in Social Work (NTA level 4)
Bachelor of Social Work (UQF 8)
The department began with an MSW program, but it has been put on hold until more PhD-qualified teachers are hired. The Social Work Department of the Hubert Kairuki Memorial University organizes a Psychosocial Wellness Centre as well as student advising services to assist students holistically.
To Interested Students
Why Social Work
Social work is a unique job that is full of action and the ability to make a difference in people's lives. Social workers bring people together, families, and individuals in finding solutions, alleviate suffering, advocate social policy reforms, promote social justice, and promote human and world well-being.
Public agencies, courts, police departments, nursing homes, schools, hospitals, commercial corporations, nonprofit organizations, local governments, and private practice are all venues where social workers can be found.
3. Faculty Members
Theresa J Kaijage, Ph.D.- Chair of Social Work department in HKMU
Ms. Rita Minga – Member of HKMU's Psychological wellness team
Mr. Daudi Simon Chanila, –
Ms. Esther Katende,
Pamela N. Mashala,
Mwalugeni, Abraham R.- Assistant Dean of Students at HMKU
Career Options in Social Work
The field of social work at the Hubert Kairuki Memorial University offers a diverse range of options in a variety of locations and specialties, including:
The well-being of children and families
Mental well-being
Treatment and prevention of HIV/AIDS
Youth-oriented programs
Gender-related concerns
Working with the elderly and handicapped as a social worker
Abuse of drugs and alcohol
Advocacy and lobbying
Research and social policy
Improvement of the community
Impact on the Community
The department runs a Psychosocial Wellness Centre at the university that assists KHEN (Kairuki Health Education Network) workers and students who are experiencing mental health issues
During the COVID-19 outbreak, workers at Kairuki Hospital were counseled.
By providing social services to the community and connecting clients to resources that they require, the department participates in the observance of worldwide days of Aids day, older person, African child and  Social Work Day, and African Child
Community-Based Social Services
In collaboration with WAMATA- DSM Branch and Western Kentucky University, the department of social work at the Hubert Kairuki Memorial University organizes a food relief initiative
Research
The department collaborates with other institutions on research.
International Connections
Students

Students Welfare at the Hubert Kairuki Memorial University
Students' Association:
The Hubert Kairuki Memorial University has a Students Association (HKMUSA), which has its own constitution and is open to all students who register. The HKMUSA office is being mentored by the Dean of Students. The Association serves as a vital link between the University management and students, assisting in the decision-making process on issues that concern students.
HKMUSA's primary goal is to:
To serve all University students with efficient, accountable, and democratic services.
To promote student interests and to organize all activities connected to their well-being.
HKMUSA is a vibrant organization that coordinates and participates in a variety of events, including:
Increasing the number of sports and game facilities at the Hubert Kairuki Memorial University to meet the demands of an ever-increasing number of students
Participating in the annual East Africa Universities Games on a national and regional level.
Students' Welfare Office
The Dean of Students at the Hubert Kairuki Memorial University oversees the office of Students Welfare, which is primarily concerned with the student's academic and social interests. The Dean provides individual and/or group counseling to students, as well as assisting and guiding them in their wellbeing.
Student Advisors:
Every student will be allocated an academic adviser from among the lecturers.
Sponsorship:
Applicants for Hubert Kairuki Memorial University courses are encouraged to seek sponsorship/study from the Tanzanian government, through the Ministry of Education and Vocational Training, ), the Ministry of Health and Social Welfare (For the Masters Program), the Higher Education Students Loans Board (for Bachelor of Science in Nursing and for the Medical Doctor degrees or other financing agencies, employers, private sponsors or parents, or private sponsors.
Other Social Services:
Social services, such as Banks and supermarkets, are within walking distance of the Hubert Kairuki Memorial University.
Accommodation at the Hubert Kairuki Memorial University
The Hubert Kairuki Memorial University has hostels for both female and male students, however there inadequate to accommodate all of the students accepted. The hostels are positioned adjacent current major Kairuki hospital and university structure in Mikocheni, Kinondoni area, Dar es salaam.
Within walking distance of the institution, alternative private housing is also accessible. There are also a number of leisure facilities. Mr. Alex Gabriel, the Hostel Manager, may be reached at +(255)713227170 or +(255)624086331 by email at alex.gabriel@hkmu.ac.tz.
Hubert Kairuki Memorial University Library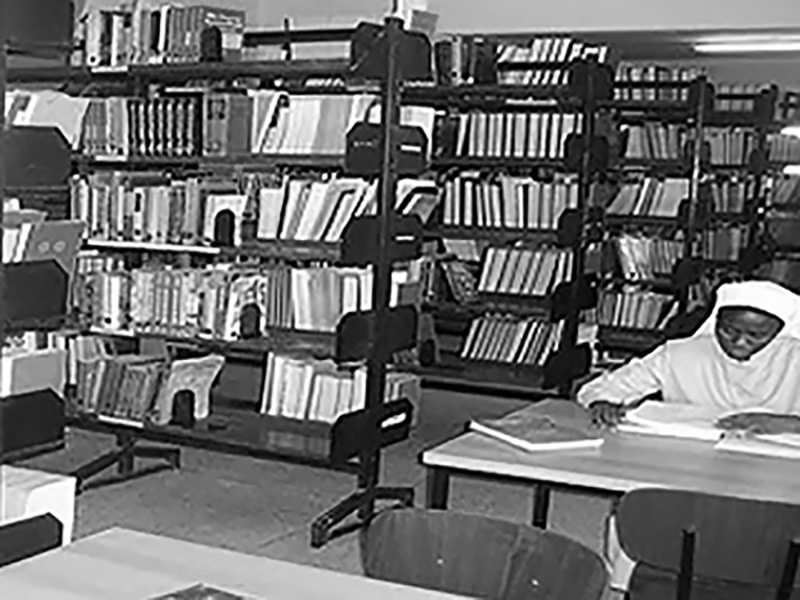 The Hubert Kairuki Memorial University Library is segmented into three parts namely; the Book Bank, the Main Library, and Computer Laboratory. These parts address the University community's information needs adequately and appropriately to help the University achieve its objectives.
The Main Library
The Hubert Kairuki Memorial University Main Library includes a large collection of journals, textbooks, and reference materials pertinent to the University's courses. In addition, the library can access a large number of free and paid e-resources that are now available on programs and databases throughout the world. The Open Access Public Catalogue (OPAC) is a digital catalog maintained by the Library. Every student must register with the library before using its services and facilities, which include borrowing books for a two-week term that is renewable. When a student registers with the library, he or she will get a copy of the library user guide and rules bulletin, which contains recommendations for equitable use of the book bank and library.
The Book Bank
This is a separate part of the Library where specialized and important core texts for the University's numerous courses are maintained for access and usage. This unit is among the Hubert Kairuki Memorial University's founder's landmark establishments; the late Professor Hubert C. M. Kairuki, who encouraged that a medical student at the institution should have a minimum of one textbook for the primary courses of study in every semester in order to bolster their performance and mastery in such subjects. Students who borrow books from the Book-Bank may keep them for the whole semester in order to better understand their course or field of study. Students must return the books to the Book-Bank at the conclusion of each semester. Students who do not return their books will be unable to register for the following semester.
The Information and Communication Technology (ICT)/Computer Laboratory
The Hubert Kairuki Memorial University provides a highly equipped Computer Laboratory, with 24-hour internet access to enable students to access and use information from the web and literature like email and e-resources services. Most importantly, a Computer Laboratory is a specific location where students are instructed or trained on information literacy and computer literacy, including search techniques for basic information such as access, evaluation, and use of electronic literature, in order to teach them database-based searching techniques. The laboratory has a backup staff who are experienced and skilled in-house and are in charge of the ICT facility's day-to-day upkeep.
Other Important Things to Know About the Hubert Kairuki Memorial University
Click here for more articles related to Education in Tanzania!