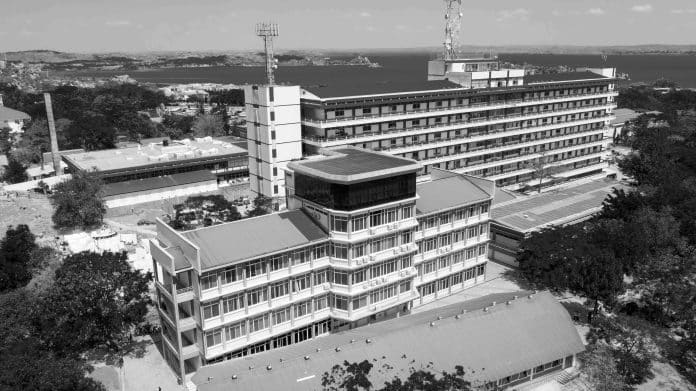 Bugando University – Catholic University of Health and Allied Sciences (CUHAS)
The History of Bugando University
The Catholic University of Health and Applied Sciences -Bugando also known as Bugando University began operations in September 2003 as a Integral University College of St Augustine University of Tanzania[SAUT]. On the 28th of March 2002, it received a CIA [Certificate of Interlude Authority], and also on the 27th of March 2003; it obtained a CPR [Certificate of Provisional Registration]. In 2005, the College had become well-established, and the TCU [Tanzania Commission of Universities] had granted it complete registration status.
During the 53rd meeting, the Commission gave Bugando University a Certificate of Full Registration after approving a petition from SAUT to convert the school to a complete university.
It was planned that Bugando University would be organized into institutions, faculties, and directorates from the start. It chose to go into an educational mode in 2009/2010, and as a result, 4 schools were established: The Weill Bugando college of Medicine, which took the place of the Faculty of Medicine, a college of Pharmacy, the Archbishop Anthony Mayala College of Nursing, and a college of Public Health have all been established. In the school year 2010/2011, the new schools welcomed their first students. In 2006/2007, the Faculty of Allied Health Sciences was created inside the Bugando University of Health Sciences.
Overview of the Bugando University
The Bugando University [the Catholic University of Health and Allied Sciences – Bugando] is situated on Bugando Hill in Mwanza, within the premises of the BMC [Bugando Medical Centre]. Our main lines of business are research, training, and consulting services. Through our diploma, bachelor's, master's, and doctoral programs, we prepare healthcare professionals in the areas of Pharmacy, Medicine, nursing, medical laboratory science, and public health. The Local and international students from all walks of life make up our student body. We collaborate closely with the BMC in the teaching of our students as well as the provision of services that tackle the difficulties faced by the Lake Zone, thereby making a valuable contribution to the health sector.
Bugando University Vision
The Bugando University's vision is to "get to be an exceptional Tanzanian Catholic University that excels in teaching, research, and medical services while staying attentive to societal needs."
Bugando University Mission
To provide highly skilled and capable human resources who are also endowed with ethical and moral principles.
To seek out, discover, and share the truth;
to push the boundaries of knowledge;
Provision of quality services to the people and the communities.
Bugando University Courses Offered and Schools
School of Medicine at the Bugando University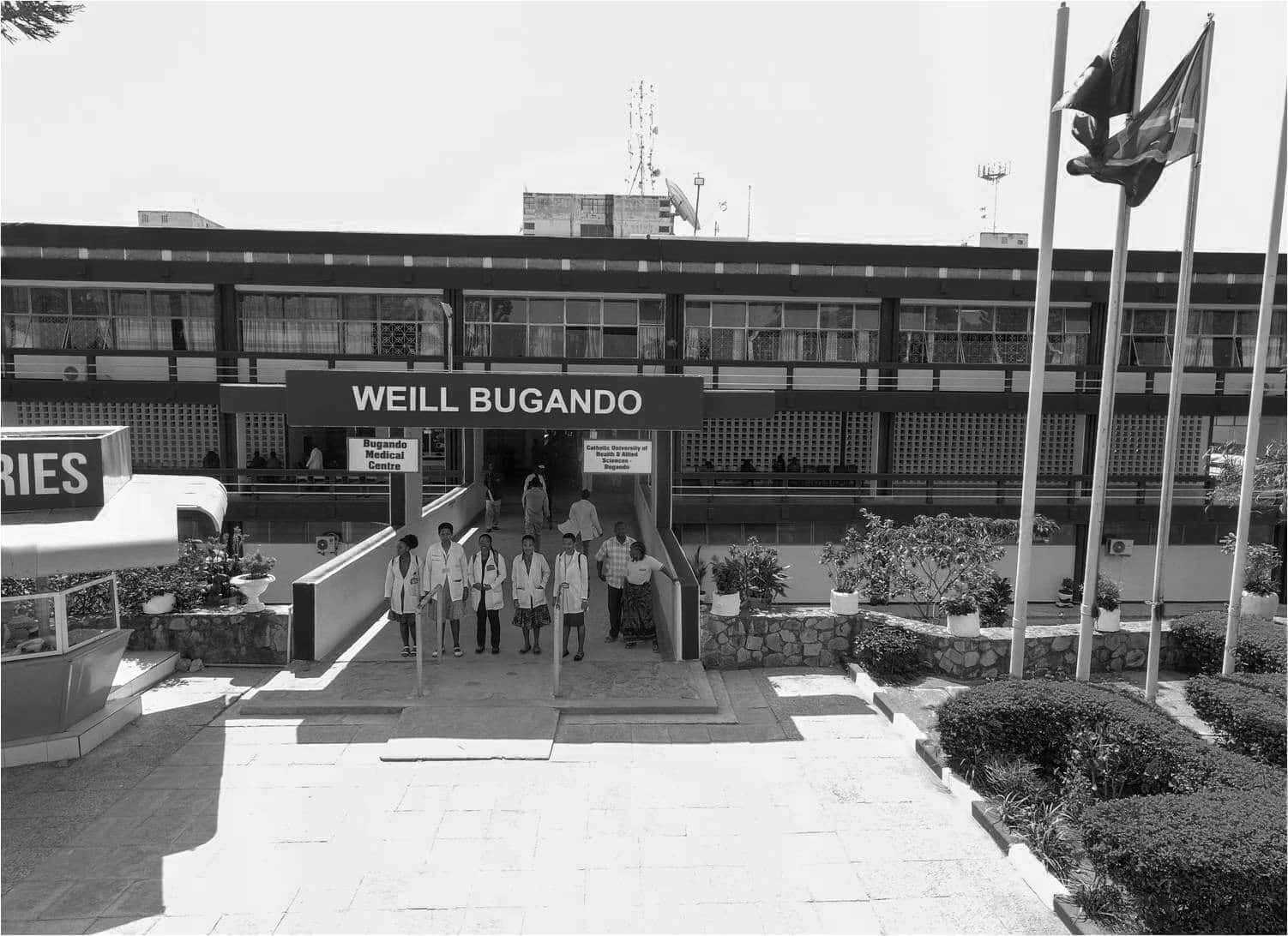 About the School
TEC [Tanzania Episcope Conference] envisioned multiple schools and other institutes as part of the Bugando University\CUHAS\WBUCHS\BUCHS project. The WBSoM [Weill Bugando School of Medicine] was the first in mind. The Doctor of Medecine[MD] program began in the 2003/2004 school year under SAUT and was later renamed CUHAS in November of 2011. MD is the most important program for the university's mission of enabling Tanzania to create enough physicians and other healthcare professionals in the near future to achieve a suitable level of "Health for Everyone." The program began with ten students being enrolled. As seen in the acceptance trend table below, the enrollment of students has been continuously increasing.
Bugando University School of Nursing
[AAMSoN]-CUHAS is in accordance with Tanzania's goal of efficiently training qualified professionals by 2025. Nurse Teachers with a BSC in Nursing Education & nurses with a BSc in Nursing are produced by this Nursing School. The programs are organized to produce creative, inventive, and adaptable nurses and nurse educators who can adapt to changing technology, professions, and socioeconomic requirements. In the nursing and midwifery professions, the focus is on nursing care standards, ethical issues, and human life values.
School of Pharmacy at the Bugando University
About the School
This School of Pharmacy at the Bugando University began in 2010 with 36 students. The Muhimbili University of Healthcare and Allied Sciences [a Public University] & St John's University, a Private University near Dodoma, have been the only two universities inside the country operating a School of Pharmacy prior to 2010. Pharmacy is fast-paced, information-driven, that focuses on both products and patients.
According to the Tanzania Pharmacy Council's standards, the Bachelor of Pharmacy certificate is meant to develop healthcare practitioners who are devoted to meeting the pharmaceutical requirements of all health-seeking groups. Pharmacists are in charge of dispensing prescribed drugs to patients and instructing them on how to utilize medicines properly. They observe patients closely to ensure that they are appropriately administering their medications. Specialists also give doctors advice on prescription side effects, selection, dosages, and interactions with certain types of medication. Pharmacists are well-versed in the chemical, physical, and biological properties of each Medicine, as well as its clinical consequences and proper application.
Bugando University School of Public Health
The School of Public Health at the Bugando University provides a global public health program that trains students to tackle the health problems of the twenty-first century. It focuses on interdisciplinary and real proof strategies to treat complex health problems by understanding their causes at numerous levels of planning and organization interventions targeting these different influences.
The Bugando University's school of Public Health curriculum prepares professionals for various professions and jobs in the public health sector, allowing graduates to use their academic knowledge across domestic and global contexts while also developing excellent research abilities.
Bugando University Departments
Research Directorate
Introduction
One of Bugando University' primary responsibilities is researching. This one is reflected in the Organization's goals and objectives, which states that it will be "a center of excellence delivering high-quality teaching, research, and services in the areas related to health care science." Research at a university like Bugando University serves a variety of functions, including teaching, societal service provision, and human resource management. The research achievement award system has been amended and considerably enhanced. At various intervals of their learning and professional careers, all personnel of the teaching staff and students are needed to participate in research activities by the Institution. The limited pool of researchers at Bugando University is generally youthful and motivated, which encourages collaboration and the development of research capability and capacity.
Publication of findings in peer-reviewed magazines is one of the prerequisites for promotion at the Bugando University. As a result, the Directorate of Research and Publication was created to promote and supervise the university's research efforts.
The Directorate is guided by a Manager who serves as chairman of the combined CUHAS/BMC [Bugando Medical Center], Research Moral and Review Board, among other duties. The Board is made up of Seventeen individuals who are standing for basic and clinical sciences and legal, secular, and religious affairs. The Board's mission is to assess all research projects submitted to CUHAS and BMC to ensure that they comply with the National Guidelines for Conducting Health Research as well as the Joint CUHAS/BMC Research Policy, which was established in 2011 and amended in 2015. It is also in charge of organizing an annual Scientific Graduation Conference.
This university created a Research Policy to give Bugando University and BMC researchers enough data on research services, policies, processes, project management, and general rules for carrying out research projects in Tanzania. Bugando University looked at the research initiatives that will aid in the resolution of local, national, and global health issues while adhering to national objectives
Bugando University Research Policy Objectives
♦ To boost the output of high-quality research and publications,
♦ To provide a conducive atmosphere for study so that all researchers have equal opportunity,
♦ To improve research administration and cooperation within the university,
♦ To enhance the culture of research and publishing,
♦ To increase funds for research and development.
♦ To improve collaboration in research within the university and other universities outside of the university.
♦ To put in place methods for keeping track of research activities and results.
♦ to create surveillance techniques to predict research needs,
♦ To improve cross-disciplinary research and,
♦ To determine the most critical areas of its research.
Bugando University Postgraduate's Directorate
About the Directorate
One of the college-wide directorates and schools is the Directorate of Postgrad studies. Its responsibilities include planning, directing, and managing the implementation of graduate academic programs as well as assisting the Bugando University board with the Institution's administration. Internal Medicine, Obstetrics and Gynecology, Surgery, Paediatrics, and Child Healthcare are among the clinical fields for which the Directorate of Postgrad Studies currently provides M.MED [Master of Medicine] programs. Master of Public Health [MPH], MSc.PN [Master of Paediatric Nursing], MSc. CMDMB [MSc in Clinical Microbiology and Diagnostic Molecular Biology], and Ph.D. [Doc of Philosophy] programs in medical and other health-related specialties are also available through the Directorate.
Those programs are designed to produce highly qualified and competent health\medical specialists who are specifically prepared to tackle and address a variety of health-related concerns in Tanzania and abroad. The programs are in response to the Government of the United Republic of Tanzania's request to minimize the scarcity of human resources in the health sector and, as a result, to develop healthy and productive societies. Our graduate programs uphold the highest moral and ethical standards and a high level of professionalism.
Bugando University Directorate of Planning, Business Development, and Investment (DPBDI)
About the DPBDI
The Directorate of Planning, Business Development, and Investment at the Bugando University was created to manage and coordinate all university planning, corporate development, and investing operations. The Directorate is in charge of preparing, reviewing, and managing the Bugando University's Rolling Strategic Plan. The Rolling Strategic Plan's success will be reviewed bi-annually and communicated with relevant stakeholders regularly. The Directorate will establish a Consultancy Unit to explicitly incorporate consultants into the University Revenue Sources to manage income production initiatives. The DPBDI will continue to provide guidance and assistance to schools, directorates, departments, and institutes in developing and implementing income creation projects and initiatives.
Additional Directorates
♦ Information systems
Bugando University Library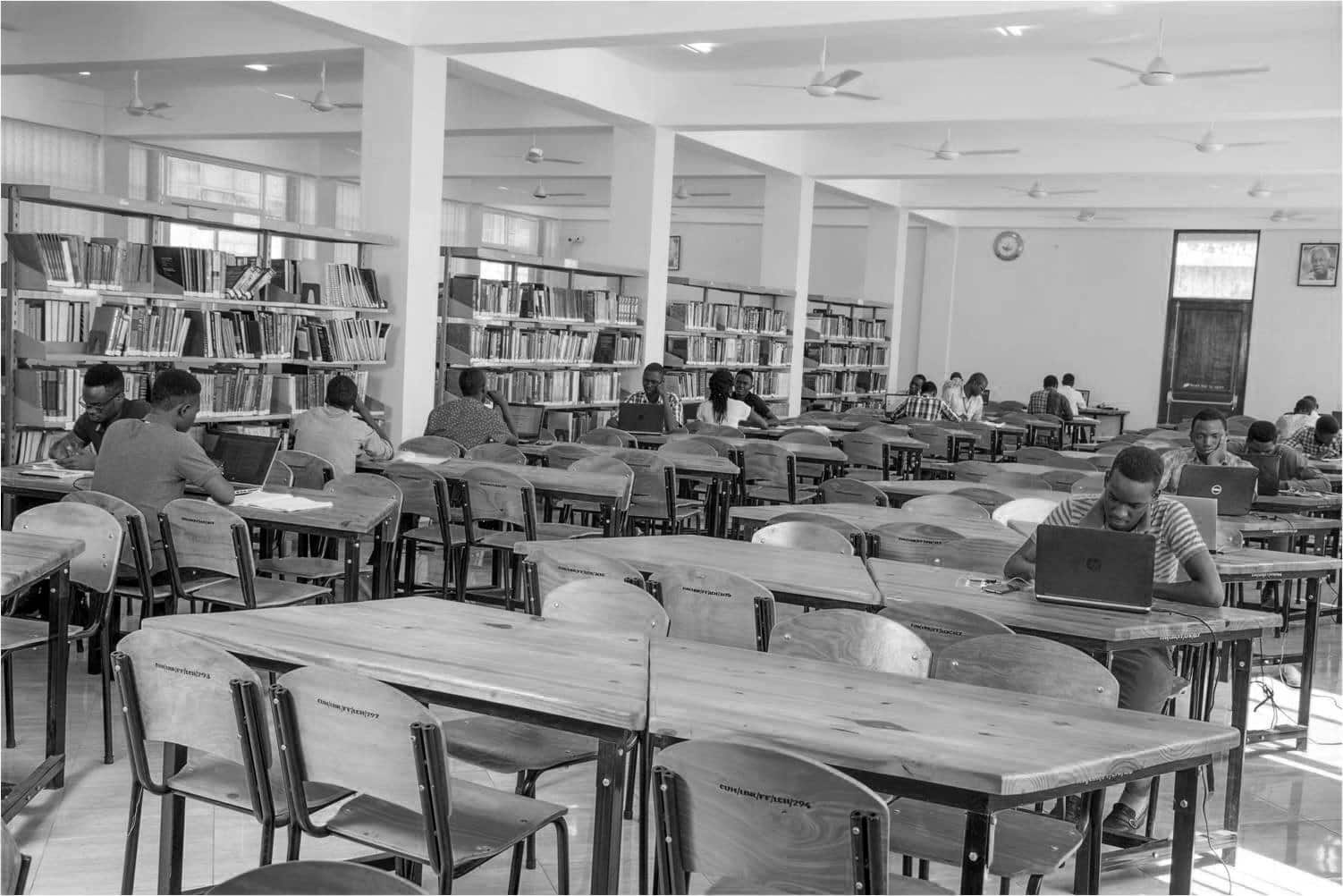 Introduction
The Catholic University academic Library, which was previously a constituent university of St. Augustine University of Tanzania, is a new computerized library that dates back to the early 2003 establishment of BUCHS [Bugando University's College of Health Sciences]. It is a cutting-edge academic library with up-to-date reading materials focusing on the medical and health sciences. Philosophy, Psychology, and Development Studies are some of the subjects available. It's also situated on level D3 of the Bugando Medical Centre building, 3 kilometers from Mwanza urban City, Tanzania.
This Bugando University Library includes book and periodical databases and non-book info resources like CD-ROMs and Videotapes. The book's library has approximately 6500 book titles and 9500 volumes, while the classified periodical database has around 150 titles and online journals deployed in the computer systems. The library book registry is an electronic type of a library's vivid card catalog.
Bugando University users can use any of the library computers to gain access to the database. Some unique reference books cannot be found in the library database; they're indexed and can be seen on designated bookshelves near the Issuing and Reference Desk.
Bugando University Library Objectives
Students, researchers, and Lecturers can benefit from the services provided by the CUHAS Medical Library, which is designed to support and enable learning and teaching, survey, and administrative functions at the university by generating high-quality and sufficient services in health as well as other information.
Vision
The Bugando University Medical Library's mission is to grow into a world-class information research center focusing on comprehensive medical and health-related information in all forms for university library users.
Mission
The objective of the Bugando University Medical Library is to provide high-quality and extensive information services that support student-centered studying, assist research and teaching, and provide high-quality services to citizens in Tanzania, the region, and the world.
Bugando University Library Services
Reference Services
The reference books in the library are well-stocked. The Reference area offers services to customers, such as answering reference queries and assisting users in locating documents that they require in order to cut costs and time. Library staff constantly supports users in searching for information [books and journals] in library databases and guiding customers who want to conduct their literature searches and sophisticated searches. The Bugando University Library's reference services are among the best sections of the library, providing excellent assistance by promptly identifying and locating information for users. Furthermore, it has equipped computers with library databases in it [books and jounals], CD-ROM databases, and CD-ROMs.
CD-ROMs Reference Material Services
The CUHAS Library contains a massive collection of CD-ROM data archives and CD-ROMs on various topics, most of which have been loaded directly into the BUCHS Computer System, while others must be loaded to the machine in order to be used. The library offers a CD-ROM reference information service to its customers. Library employees assist some library users who are unsure how to use the facilities. The CD-ROM reference information service is beneficial because customers may rapidly obtain the information they require and then print tangible copies for private use.
Other Services
Current Awareness Services CAS
Selective Dissemination of Information SDI
Other Important Things Regarding Bugando University
Click here for more articles related to Education in Tanzania!