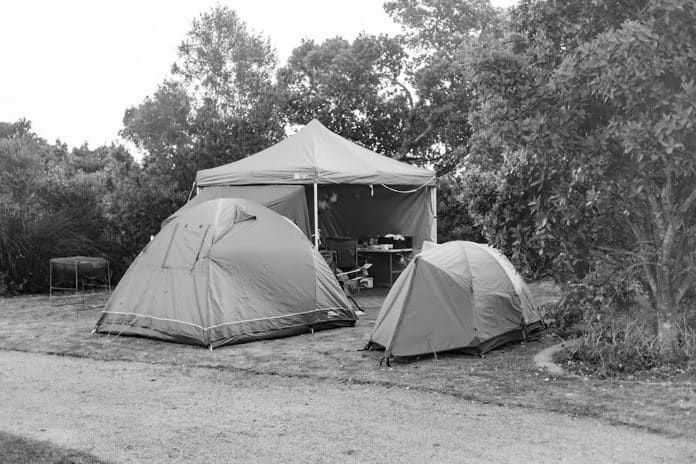 Tanzania Budget Camping Safari: An Unforgettable Adventure on a Shoestring Budget
‍‍A Tanzania budget camping safari is an inexpensive, yet unforgettable way to explore the natural splendour of East Africa. From the majestic plains of the Serengeti to the depths of the Ngorongoro Crater, this guide will empower you to plan your safari adventure confidently and economically.
Understanding the Budget Safari Landscape
The Different Levels of Comfort
Budget safaris in Tanzania range from the most basic to more comfortable options. At the lower end, you'll likely be setting up your own tent, sleeping on a roll mat, and bringing your own alcohol for evening relaxation. The next level up typically offers pre-erected tents with proper camp beds, and may include wine and beer with the evening meal. However, the difference in comfort levels between these two options is marginal, so the extra cost may not be worth it.
The Role of Safari Guides
Most safari guides in Tanzania are not permanent employees of the tour companies. They are freelancers who work for multiple companies based on bookings. So, when tour companies claim to have experienced guides, it's worth noting that the same guides often work for their competitors. The quality of your guide can vary significantly – some are simply drivers, while others offer a wealth of knowledge about the local wildlife and landscape.
Carving Out Your Safari Itinerary
Vehicle and Time Considerations
When embarking on a budget camping safari in Tanzania, always inspect the safari vehicle's spare tyres before setting off. Safari vehicles are required to carry two spares, but their condition can vary significantly. If the tyres are in poor shape, you may experience multiple tyre blowouts during your trip, leading to wasted time on the roadside.
It's also important to note that your safari booking will be based on a specific time frame in each national park. If you exceed this time frame, you will need to pay extra. Therefore, it's crucial to plan your daily schedule accordingly to avoid unexpected costs.
Calculating Costs
When comparing prices for your safari, it's wise to avoid both the cheapest and most expensive options. The most inexpensive tours often come with poorly maintained vehicles and less knowledgeable guides, while the most expensive ones don't necessarily offer much extra value. A mid-range budget of around $950 per person for a four-day, two-person safari to Tarangire or Manyara, Serengeti, and Ngorogoro typically strikes a good balance between cost and quality.
Embracing the Safari Experience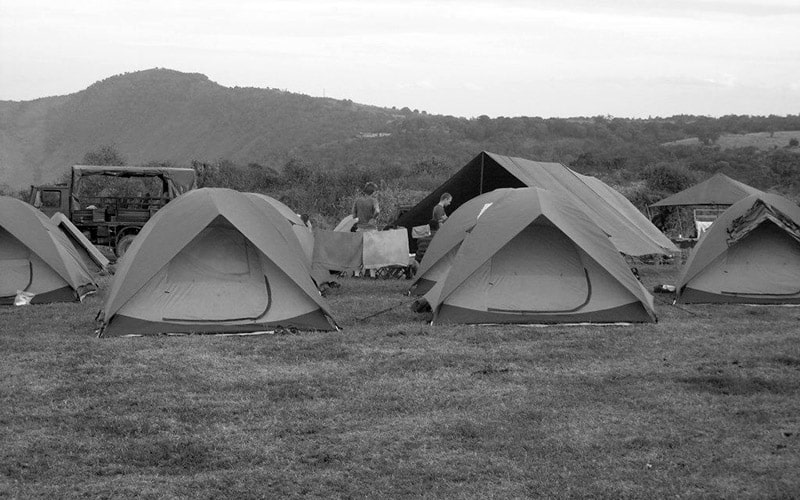 The Magic of a Night in the Wilderness
A Tanzania budget camping safari offers the unique opportunity to immerse yourself in the wild African landscape. Imagine sitting around a campfire in the middle of the Serengeti, under a star-studded sky, with the distant roar of a lion or the laughter of hyenas echoing in the darkness. These are the moments that make a camping safari in Tanzania an unforgettable experience.
Exploring Northern Tanzania
Camping safaris are more popular in Northern Tanzania, which includes the Serengeti National Park, Ngorongoro Crater, Lake Manyara, and Tarangire National Parks, as well as Arusha and Kilimanjaro National Parks. These locations offer a diverse range of wildlife and landscapes, making them ideal for a budget camping safari.
Sample Safari Itinerary
Day 1: Arusha to Serengeti National Park
Your adventure begins with a drive from Arusha to the vast Serengeti National Park. Here, you'll have the chance to see a wide array of wildlife, including lions, leopards, elephants, cheetahs, buffalos, zebras, and more. You'll spend the night at the Serengeti Seronera Camp Site.
Day 2: Full Day in Serengeti National Park
The second day is dedicated to exploring the Serengeti. Your guide will take you to the best spots to witness the majestic migration of wildebeest and zebra, a sight that is truly breathtaking.
Day 3: Serengeti National Park to Ngorongoro Crater Rim
On the third day, you'll travel from the Serengeti to the Ngorongoro Crater Rim. The Ngorongoro Crater is the largest unbroken caldera in the world and is home to a diverse range of wildlife. This is one of the few places in Africa where you can see all of the "Big Five" (lion, leopard, buffalo, rhino, and elephant) in one place.
Day 4: Ngorongoro Crater Floor to Arusha
The final day of your safari will be spent exploring the Ngorongoro Crater floor. This unique location offers the chance to see a variety of wildlife, including zebras, hippos, wildebeest, hyenas, and more. After a day of exploration, you'll return to Arusha, where your unforgettable Tanzania budget camping safari will come to an end.
What's Included and What's Not
The cost of a four-day budget camping safari for two people or more is approximately USD 760 per person. This price typically includes three nights of accommodation, all park fees, meals as per the itinerary, bottled water, pick-up from your hotel in Arusha, a professional guide, and drop-off at your hotel. However, drinks, beverages, tips, and fees to the gorge museum are usually not included in the price.
Conclusion
A Tanzania budget camping safari is an affordable and exciting way to experience the beauty and diversity of East Africa's wildlife and landscapes. With careful planning and the right expectations, you can have an unforgettable adventure without breaking the bank. So, pack your bags and get ready for an adventure of a lifetime!
For more articles related to Tourism in Tanzania, click here!