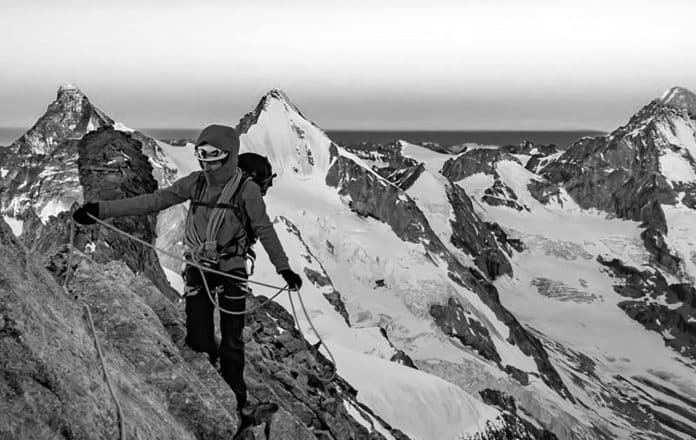 Climbing Kilimanjaro Solo
– Pros and Cons, Can You Actually Do It?
Can you climb Kilimanjaro solo? This is one of the common question most climbers who want to tackle Mount Kilimanjaro have.
Some people prefer climbing Kilimanjaro solo, even though most climbers do so in pairs or small groups of two or three.
This article will discuss the factors and options you must assess when planning a solo climb.
Although climbing Kilimanjaro solo is possible, it is essential to remember that you are never entirely alone.
Without a guide, porter, and a permit, attempting to climb Mount Kilimanjaro is illegal.
Consider booking a private trip if you don't want to share your group with anybody else. If you are considering a solo climb because you lack a climbing partner or lack the company of others, joining a group tour is the ideal option.
This will be discussed in further detail in below sections.
Should I go on a Climbing Trip to Mount Kilimanjaro in a Group?
Group excursions have their advantages and disadvantages.
There are many advantages to taking a Kilimanjaro group tour if you're traveling alone and can locate a day that works for you.
Because tour operators can distribute some fixed expenditures per climb among the climbers, group tours of Kilimanjaro can drastically cut the cost per climber. Getting to know other climbers better through a tour group is another benefit of signing up for one. In fact, for many climbers, one of the most satisfying parts of their Kilimanjaro trip is the bonds they form with their fellow trekkers. It's possible that other members of the group can offer much-needed encouragement and motivation throughout the final ascent.
Is It possible to Save Money by Customizing a Kilimanjaro Group Climb?
A common question from those climbing Kilimanjaro solo is whether or not group excursions can be tailored to their needs.
Because of open group expeditions, it is impossible to customize and save money on your Kilimanjaro group climb if you join an open group. For example, you may not require the climb package's emergency oxygen or eating tent. These products are already included in the price paid by other climbers.
It would be best if you didn't ask them to pay more since it's unjust and could lead to a rift in your group.
Your guide would use the oxygen purchased by other climbers in an emergency.
Your free ride at the cost of other climbers may annoy other climbers.
Under Kilimanjaro National Park regulations, a private group climb can always be downgraded and made unique.
If you're going with at least five other climbers, this could save you money unlike climbing Kilimanjaro solo. A higher-quality group climb is usually always less expensive than the cost of organizing your lower-quality budget climb.
Drawbacks of Group Kilimanjaro Tours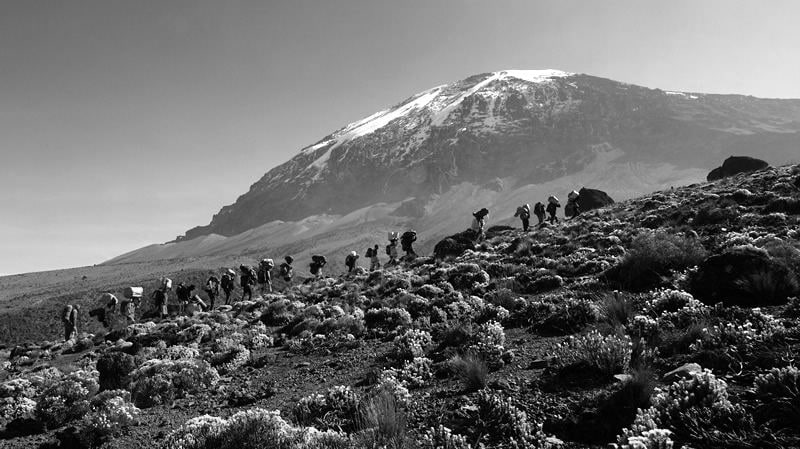 However, group trips to Kilimanjaro have their drawbacks.
In a group Kilimanjaro tour, you may be expected to walk at the same pace as everyone else, which will not occur if you are climbing Kilimanjaro solo. A faster climber may have to slow down to keep up with the slowest climber. The individual walking the slowest may feel the most pressure to speed up. Tour operators will address this in a variety of ways. Some guides keep the group together, while others let faster climbers and hikers go ahead with one guide and fall back with the other.
Group trips that have been pre-arranged follow a schedule that may or may not work for you.
Do I have to Pay for the Single Traveler Supplement as a Solo Traveler?
Please be aware that the single supplement applies to those climbing Kilimanjaro solo who join a group tour. Due to your mountain tent's intimacy and tiny size, most people will not want to share their space with a stranger.
It includes pre-and post-climb accommodation in a single room and one tent on the mountain for the solo traveler's convenience.
To Climb Kilimanjaro, Should I Book a Private Tour?
A private tour is an option if you're traveling alone and don't want to be part of a larger group. A private trip might have advantages and disadvantages if you plan on climbing Kilimanjaro solo.
Your wants, needs, and money all play a role in whether or not you decide to go on a personalized Kilimanjaro tour. A personalized trip may be the ideal choice for you if you value flexibility.
The same holds if you like to walk at your own pace and don't want to be constrained by a group's pace.
But if you want to save money or meet other climbers, you may prefer to join a group trip. Booking a private vacation is entirely up to you and your personal preferences.
Is There Anything Special About Climbing Kilimanjaro Solo?
There are various advantages to planning a private ascent of Mount Kilimanjaro. This method has several advantages because you set your hours and can go wherever you choose. If something on the itinerary that you don't like or the schedule needs to be changed, you can quickly amend it with a private tour of Mount Kilimanjaro. Itinerary elements will be adjusted to your specific needs and desires. Additionally, climbing Kilimanjaro solo will be at your speed and at a time that best suits you.
In What Ways are Private Kilimanjaro Climbing Tours Less Advantageous?
Climbing kilimanjaro solo tours are more expensive for lone hikers and couples, their biggest drawback.
This alternative is prohibitively expensive for singles because they must pay a single-person premium.
On the other hand, a private tour is unlikely to provide the same opportunity for social bonding as a group outing.
This could be a solitary experience if you're on your own. You'll come across other hikers on the trail and in the campgrounds, giving you the chance to meet new people.
Conclusion
There are many good reasons attached to climbing Kilimanjaro solo. For some, not having a trip companion is the only issue, while for others, seeing the sights of Kilimanjaro's landscapes alone is the only option.
A solo climb of Kilimanjaro is not possible, even if your primary motivation is to avoid the company of others. A guide or porter is required at the very least for any climber.
To ensure a safe and effective ascent, it is critical to have experienced guides.
With all the heavy equipment, backpacks, and cooking utensils you'd need to ascend Mount Kilimanjaro, it would not be easy.
On the other hand, a private tour allows you to have significantly more say in who goes on the trip with you and how long it lasts.
Another option is to join a group trip if you're traveling alone and don't have anyone to share the experience with. A single-person supplement must be paid if traveling alone.
Whatever Kilimanjaro climbing tour you choose, you will have an unforgettable experience.
'How difficult is it to climb Mount Kilimanjaro?' may also interest you. "Kilimanjaro Group Tours vs. Private Tours: Which is Best for You?" is another helpful blog.
Some people prefer climbing Kilimanjaro solo, even though most climbers do so in pairs or small groups of two or three.
For more articles related to Things to Do in Tanzania (Zanzibar), click here!