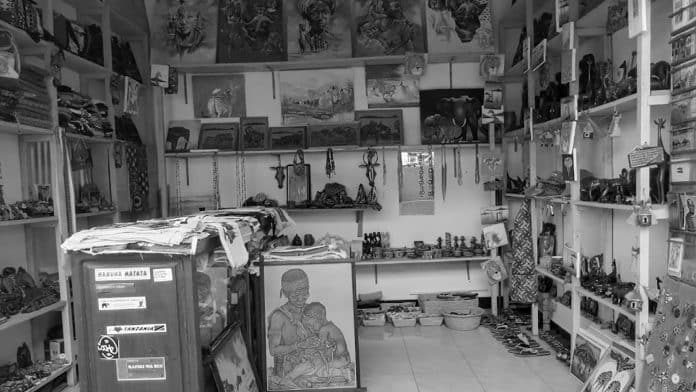 Kilimanjaro Activities
– Coffee Plantation, Materuni Waterfall and More
Mount Kilimanjaro Activities in Brief
Apart from towering the summits, which is among Kilimanjaro activities, it is also well-known for the Natural Park that surrounds it. There are 750 square kilometers in Kilimanjaro National Park. UNESCO has recognized it as a World Heritage Site. Because of this, a vacation to Kilimanjaro is more than just climbing Mount Kilimanjaro.
Mount Kilimanjaro is not an easy feat to accomplish as an enormous free-standing mountain. You'll be on the road for a long time. As a result, we urge you to make the most of your available time! Our tourists enjoy a Tanzania Safari after their Kilimanjaro climb, visiting places like the Serengeti National Park a few hours to the west.
You can still have a great time in its backyard if you're short on time. Continue reading to learn about the area's top ten activities in mount Kilimanjaro to do.
The Kilimanjaro's Coffee Plantation
Located north of Moshi, approximately two hours of your time will be spent on this. A guided Hike to Materuni Waterfall can be included in this cost.
Snowmelt from Mount Kilimanjaro's icy summit provides ideal agricultural land on the mountain's lower slopes. Here, the cultivation of 100% Arabica coffee is well-known. I can't stop eating it because of its flavor and texture. Following the summit of Kilimanjaro, there is a significant demand for coffee farm trips. After a week of mountaineering and other kilimanjaro activities, who could refuse a wonderfully crafted Americano or Cappuccino?
Understanding how coffee is grown and harvested is the goal of a visit to a coffee farm. Between July and September, the bean crop is harvested. You can see and smell the jasmine-like flowers of the coffee bushes if you visit Kilimanjaro Climb during October and November. We'll now show you how to roast and ground coffee beans. You are also welcome to participate in one of the Kilimanjaro activities and enjoy a cup of freshly brewed coffee made from the beans you processed yourself!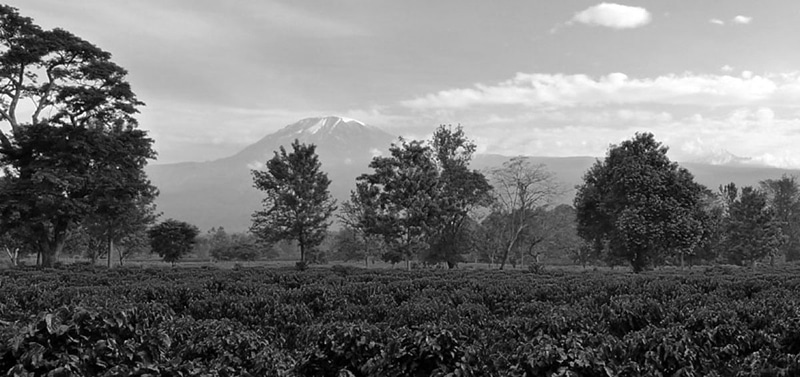 The Chagga people, who have lived on the south-eastern slopes of Mount Kilimanjaro for millennia, can be glimpsed on a coffee farm tour.
Encouraging the Kilimanjaro Coffee Industry's Development
Smallholdings support the majority of farms, which may come as a shock to you. It is, therefore, possible to help and support a number of them by visiting a farm. If you're short on time, we recommend purchasing a bag of Arabica beans as a souvenir for partaking in Kilimanjaro activities.
Hiking the Materuni Waterfall
Located in Moshi's northern suburbs, this hike will take about 45 minutes. It has medium arduousness, and the cost is $65 per person, including lunch and water, with an English-speaking guide.
The Materuni Waterfall is an impressive 90-meter waterfall located at the foothills of Mount Kilimanjaro. To reach the waterfall, less than an hour will be required to go through the forest. Here, the water collects in a small, crystal-clear pool that is safe for swimming. The journey to Materuni Waterfall will take you through banana and coffee plantations. You will also cross streams and little footbridges along the way. If you keep your eyes open, you can spot duikers, monkeys, birds, and other tiny animals.
Diving in the Kikuletwa Hot Springs
Chemka Hot Springs Campsite is about one hour's drive southwest of Moshi for an entire day. The price is $95 per person.
In the Kilimanjaro region, swimming in the Kikuletwa thermal spring is a simple yet memorable experience thus, the reason for being among Kilimanjaro activities. There is sensational isolation or being tucked away from the rest of the world at Chemka Hot Springs, surrounded by woodland.
Soaking in a hot spring is the best post-Kilimanjaro pastime. The fingerlings will eat the dead skin off your feet as you relax in the warm water. Relax in the shade of the nearby fig trees with your friends and neighbors while watching various birds. You can enjoy swinging from the tree and splashing in the water.
Food vendors sell delicious hot meals and snacks if you are peckish during the spring. As a result, simply showing up and staying as long as you like is perfectly acceptable.
Discovering Moshi's Secret Treasures
With half a day's worth of work, the cost per participant is approximately $30.
Kilimanjaro's regional capital, Moshi, is located here. Driving from Kilimanjaro Airport to the city center takes about 40 minutes (JRO). The gateway to Kilimanjaro National Park activities and attractions are well-known. As a result, climbers of Mount Kilimanjaro frequently use it as a stopover.
For the Kilimanjaro activities, we usually recommend that our clients arrive a day early to avoid any unexpected setbacks.
Check out this beautiful city and its hidden gems if you're in Moshi before or after your Kilimanjaro activities. As you sit in a café or restaurant chair, taking in the view of the mountain you've just scaled, imagine your sense of accomplishment.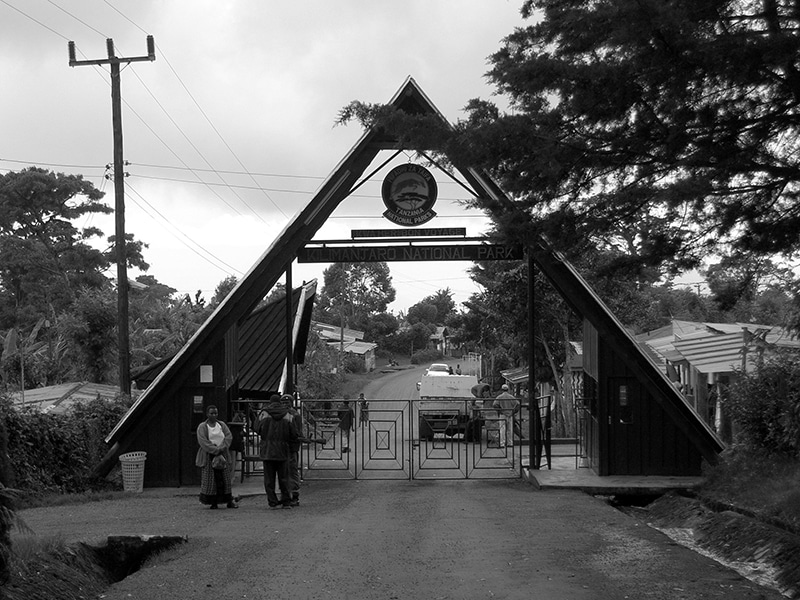 Coffee Shops and Restaurants That People Go to the Most
Regarding dining out, Moshi has a wide variety of restaurants serving regional and international cuisines.
The best café in Moshi is

The Cafe

on Hill Street. In addition to serving the best Arabica coffee, it also offers a wide range of hot and cold beverages and a selection of tasty snacks.

The

Aroma Coffeehouse

On Boma Road is an artistically built sanctuary where you can enjoy excellent meals, snacks, and vegetarian options that are the best in town.

Only six kilometers away from Moshi, you'll find

Honey Badger

. The restaurant's modern ambiance and outside bar, which serves Tanzanian cuisine, have made it a local favorite. Please take advantage of its stone-baked pizzas.

The

Indo Italian Restaurant

on New Street is a fantastic choice for a late-night dinner option. However, you can miss a seat if you don't get there early enough. Indian and Italian cuisine awaits you on the verandah's potted plants!
Crafts from the Local Craft-Makers
You may find various souvenirs during your Kilimanjaro activities from the local culture at the markets in Moshi.
Moshi's economic nerve center is the

Central Market

. In terms of Moshi's activity, this is the most exciting and active area. As a result, we ask that you arrive at your own pace. There is a wide selection of locally grown spices, teas, and coffee beans for sale.

An antiques and crafts shop inside

The Cafe

on Hill Street sells coffee beans, cheeses, tea, honey, and jams, among other things. The profits from the store's sales go to a variety of local charities because most of its products are made here in the area.

Famous for its innovative leatherwork, Shah Industries

is located on Karakana Street in an old mill. Several physically challenged guys are employed at this factory.

In the

Mama Africa novelty shop on Selous Street, you'll find all kinds of locally manufactured goods, from paintings and clothing to carvings and jewelry to Kanga and Kitenge materials. On top of that, it represents noteworthy initiatives like the Jiendeleze Women Group, Tumaini, and the Tuleeni Orphanage in Africa.
Tour of the Maasai Culture Village
This site is around a two-hour drive from the city of Moshi, requiring 24 hrs. The full-day option costs $50 or so in total.
It would help if you visited a Maasai village when carrying out Mount Kilimanjaro activities. It is in Kenya and northern Tanzania that the Maasai tribes are most prevalent. A well-known East African tribe. The hunting prowess of the Maasai is legendary. In addition to acrobatic jumping, you'll see colorful clothing and intricately beaded jewelry on the expedition.
Maasai Cultural Village and Museum in Olpopongi
Visitors to northern Tanzania's Maasai region will have a memorable time in the region's numerous towns. The Maasai tribes are solely responsible for running and profiting from these kilimanjaro activities. The Olpopongi Maasai Cultural Village and Museum, located on the western side of Kilimanjaro, is a remarkable example of this type of museum.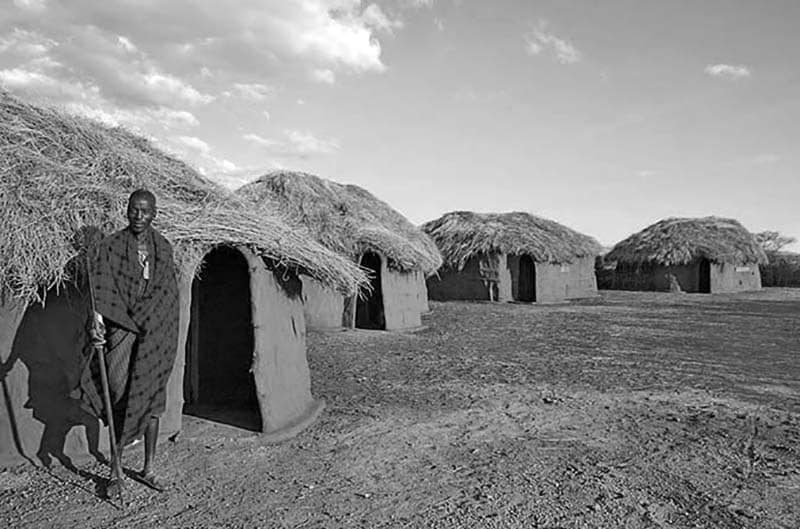 The Highlights
Olpopongi's trips include the following Kilimanjaro activities:
You can go on a day trip or stay the night.

On the menu are classic cocktails and hearty fare meals from the land.

A chance to practice the traditional jumping dance.
A safari walk with a guide where you can learn about the Maasai warrior culture and others.
See some of the finest examples of Tanzanian art in a cultural museum.

Learn a few basic Maasai phrases.
Visiting a Maasai village is one of the highlights of our clients' Tanzanian vacations, along with other kilimanjaro activities and going on safari expeditions. It's a once-in-a-lifetime, unique, and enlightening experience, so we strongly recommend you visit one of the traditional Maasai communities!
Riding a Mountain Bike Through Rau Forest Reserve
It is located approximately ten kilometers from Moshi, with seven hours allotted. Hiking or mountain biking for six to nine hours. It will cost approximately $60 to go hiking and $90 to go bicycling, excluding the transport fare.
In the vicinity of Mount Kilimanjaro, are you interested in mountain biking and trekking? Founded by young people in the community, Rau Eco & Cultural Tourism provides well-organized mountain biking and hiking excursions through Rau's underground water forest.
The Highlights
Explore rice paddies and gain an insight into the lives of rice farmers.

Pass through the path of neighboring towns like Mnono and Mabogoni.

There's a chance to get up and personal with colobus and blue monkeys.

Join those who have visited the sacred site of the 196-year-old African teak tree and will attest to its majesty.

Birds of all kinds can be found in this woodland, including a wide variety of waterfowl.

Take a sip of the local banana beer.

Enjoy a delicious home-cooked meal for lunch (vegetarian alternatives are also available).

Join the one-trip, one-tree initiative.
Ascend Mount Meru's summit
On the western border of Arusha National Park, Mt. Meru is a breathtakingly beautiful volcano. At 4,566 meters, Tanzania's Mount Meru is the country's second-highest peak and the continent's fifth-highest. Legend has it that before an eruption damaged its peak, it was taller than Kilimanjaro.
The Highlights
A three- to four-day walk is common around this extinct volcano.

Mt. Meru is an excellent first step for those who aren't quite ready to tackle Kilimanjaro just yet.

It's an excellent choice for quiet mountaineering.

An excellent option for a challenging mountain climb without the significant danger of altitude sickness.

This hike is a great way to prepare for the

Kilimanjaro activities

by getting extra acclimatization and training.
Mt. Meru is a demanding hike, even if it isn't as lengthy or tricky as Kilimanjaro. The view is breathtaking, with a peak of Mount Kilimanjaro in the distance some 70 kilometers away! It's also easier to see the animals here than on Kilimanjaro. You might see buffaloes, black-and-white Columbus monkeys, bushbucks, giraffes, duikers, tawny eagles, and warthogs among the animals.
Itinerary for the Mount Meru Trek
It takes three to four days to climb Mount Meru. You'll need to spend the first two days climbing to reach the peak. To have a more controlled descent, you might extend your stay on the mountain for an additional night. You'll be sleeping in mountain huts for the duration of your kilimanjaro activities.
Changing Weather Patterns and the Abundance of Plant Life
As with Kilimanjaro, the climate and vegetation zones of Meru are comparable to those of that mountain's sister peak. It begins with dense woodlands, open meadows, and a mountainous desert with big lobelias and groundsels. There will be no view of ice fields and glaciers from the summit like Mount Kilimanjaro.
A trip to Arusha National Park on a Safari
About 40 minutes away, the Momella Lakes and Ngurdoto Crater can be included as part of a full-day or half-day Kilimanjaro activities. The cost per person is $490.
It is possible to have a less crowded and more rewarding safari in northern Tanzania's Arusha National Park Reserve, with Arusha only a glimpse away. The Serengeti National Park is the largest and most famous wildlife park in Africa, far away; therefore, this park is an excellent substitute. As we look forward to taking you on a game drive in this beautiful wildlife park before or after your Kilimanjaro activities for a One-of-a-kind experience.
Arusha National Park's Landscape is Breathtaking and Unique
While Mount Kilimanjaro is located east of the park's limits, other notable features include Mount Meru, Ngurdoto Crater, and the Momella Lakes.
Arusha National Park Wildlife
A wide variety of awe-inspiring wildlife can be seen throughout the park. On your safari, some creatures to watch are zebras, elephants, hyenas, wildebeests, and blue monkeys. Other species to watch out for include giraffes, the black-and-white colobus monkeys, baboons, and hippos.
Flamingos populate the lakes, and you'll be delighted if you're a bird lover. The park is home to an estimated 574 different species of birds. Because of this, we suggest going with a birding guide and bringing binoculars on your Kilimanjaro activities.
Crater of Ngurdoto
Located about 40 minutes north of Arusha, moderately tricky, and for each participant, the fee is $45, excluding transport fare and guide fee.
One may find Ngurdoto Crater in the easternmost part of Arusha National Park. The beautiful and lush animal refuge located within this 4-kilometer-wide crater is well-known. Its counterpart crater cannot be visited as the "little Ngorongoro Crater," unlike its more famous sibling. Visitors are only allowed to go along the western and southern rims of the crater, where they may see the wildlife below.
Grasslands, marshes, and forests cover the crater's floor. As a result, it supplies its inhabitants with a wide variety of new and unexploited environments. In Tanzania, the Ngurdoto rim climb is one of the most popular Kilimanjaro activities.
Fauna of the Ngurdoto Crater
This crater is home to zebras, giraffes, warthogs, buffaloes, baboons, and Colobus monkeys. It is possible to come across animals such as rhinoceros and spotted hyenas.
For the rare black and white Colobus monkey, Tanzania's Arusha National Park is the best place in the country to see it. Most visitors prefer this since it is less crowded. All in all, Arusha National Park is an excellent safari destination for anyone on a tight budget or with limited time.
Little Momella Lake is a Great Place to go Canoeing
Located about 40 minutes north of Arusha with half a day's worth of schedule. The cost per participant is $360, including packed lunch, park fee, guide, canoe fee, and bottled water.
Seven shallow alkaline lakes make up the Momella Lakes, fed by underground water. It is located in Arusha National Park's northeastern section. Numerous waterbirds, both resident and migratory, use these lakes as a refuge.
Canoe trips on Little Momella Lake under the guidance of knowledgeable guides can be an unforgettable adventure. As you paddle over the lake's surface, Mt. Meru is visible to the west. It is reasonable to expect to see hippos, giraffes, zebras, buffaloes, waterbucks, and duikers. On top of that, the lake is home to an abundance of awe-inspiring birds.
The Momella Lakes' Birds
The Momella Lakes is great to see both local and migratory birds. You'll see flamingos and pelicans in abundance on the lakes! Larger and smaller flamingos form dense flocks that appear to be pink water from a distance. African jacanas and great crested grebes can also be seen on the lake, as can Egyptian geese and southern pochards.
You can finish some of the above-listed Kilimanjaro activities in a half-day, while others require all day, and one requires many days. Jerry Tanzania Tours offers multi-day excursions designed to fit your Kilimanjaro Climb schedule to make the most of your time in the Kilimanjaro region.
Activities on Mount Kilimanjaro FAQs
From Jerry Tanzania Tours, you can get an honest guide to Mount Kilimanjaro. Listed here are the most frequently asked questions and answers about the Kilimanjaro Climbing Program and general Kilimanjaro activities.
When exploring the Kilimanjaro region, where should you go first?
Tourism in Kilimanjaro includes a tour of a coffee farm, a trek to a waterfall called Materuni, swimming in the hot springs of Kikuletwa, and visiting the Momela Lakes Birds.
What are the best things to do after Kilimanjaro?
In addition to climbing Kilimanjaro, Tanzania offers a wide range of other Kilimanjaro activities, such as beaches, parasailing, river rafting, Scuba & Snorkeling, Submarine Tours, and Shark Diving.
Regarding Kilimanjaro activities, what are the most popular?
Tourism in Kilimanjaro includes a tour of a coffee farm, a trek to a waterfall called Materuni, swimming in the hot springs of Kikuletwa, and visiting the Momela Water Birds.
For more articles related to Things to Do in Tanzania (Zanzibar), click here!