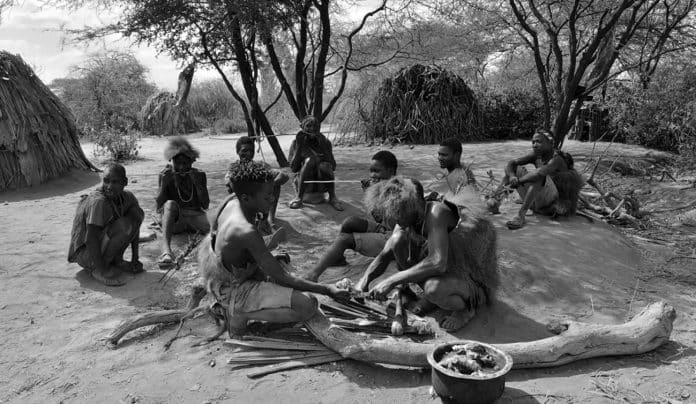 Critical Insight About Tanzania Cultural Tourism
Overview of the Cultural Tourism in Tanzania
From a historical perspective, the Tanzania cultural tourism industry has been promoted in Tanzania since 1996 by the Tanzania Tourist Board (TTB), the Ministry of Natural Resources and Tourism, and the Netherlands Development Organization (SNV). These activities in Northern Tanzania were started by local youth. When visiting Lake Manyara, Ngorongoro, and the Serengeti as a child, a Maasai youth group would dance along the Northern safari road, connecting these three renowned tourist locations. They received compensation to thank them for their time and effort in entertaining the crowd. The youth group realized they were losing money as their cultural offering grew popular. SNV, a development organization working in Maasai land at the time, agreed to help the group. SNV intended to collaborate with the Ministry of Natural Resources and Tourism and TTB on the product's development. This was made possible in part by the National Tourism Policy, which compelled community involvement in tourism operations.
Tanzania had to be very specific about what it wanted to offer tourists interested in cultural tourism when they visited. When it comes to cultural tourism in Tanzania, residents are intimately involved in the design, organization, and presentation of their daily life to tourists through community-based tourism. Cultural exchange between visitors and locals is also fostered by this activity and the economic benefits it brings. The program is founded on shared ownership and equitable revenue sharing for participants when it is running. Through people-to-people tourism, visitors can gain a deeper understanding of the host cultures' traditions, values, and beliefs.
Locals in the area where they currently reside have and continue to organize and promote cultural outings in their natural surroundings as their primary goal. In the long term, the pro-poor policy has guided the growth of cultural tourism. But not to increase the share size of the tourism industry. Pro-Poor Tourism is more sustainable than ecotourism and community tourism by a wide margin. To combat poverty, it aims to work with all local communities, influential groups and stakeholders, local governments, tourism operators, and the central government to develop appropriate measures to ensure that the benefits are fairly distributed.
A total of 41 Cultural Tourism Enterprises (CTEs) have been established with the help of the Tanzania Cultural Tourism initiatives so far. A CTE is a collection of services and goods centered around a specific area's unique mix of natural and cultural assets. CTEs reduce rural-to-urban migration by providing job and income options to rural Tanzanians. Proceeds have grown by about 20% each year. Mto Wa Mbu Cultural Tourism Enterprise has seen a ten-fold increase in visitors and earnings over the last fifteen years. For the most part, CTEs place a high value on introducing tourists to diverse cultures through various activities such as participation in traditional dance and religious ceremonies, sampling of regional cuisine, homestays and daily farm chores, arts and crafts, and other forms of local community development. As Tanzania's cultural tourism continues to grow, it needs to expand its geographical reach and diversify its product offerings to ensure a long-term expansion of Tanzania's culture tourism as an additional tourist product.
Promoters of Tanzania Cultural Tourism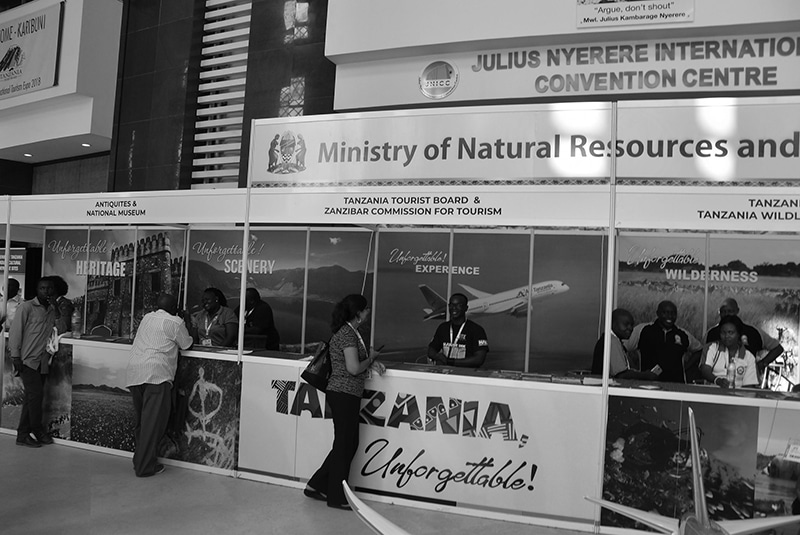 These are partners referred to through its Cultural Tourism Program Unit in collaboration with Tanzania's Ministry of Natural Resources & Tourism, Tanzania Tourist Board, and other support organizations, such as the United Nations World Tourism Organization, the Tanzania Private Sector Foundation, and FAO's Cluster Competitiveness Program (CDE). International Union for Conservation of Nature (IUCN) and the Netherlands Development Organization (SNV) provided CTP with funding at various times (IUCN-NL).
Visitors to Tanzania can experience Tanzanian tribespeople's traditional way of life through the Tanzania Cultural Tourism Programme. Guests can learn about Tanzania's natural wonders and sceneries through the programs.
Leave the safari car behind and hike the mountains of northern Tanzania's agricultural tribes to observe how coffee is cultivated by the subsistence farmers or stroll over the plains of the rich traditions of pastoral tribes whose culture is closely linked to nature and wildlife. It's a fulfilling experience.
The guest can still pursue the drumbeats and see the indigenous dancers of southern Tanzania interpreting the music and renditions of the cultures inherited from their ancestors. Alternatively, they can travel to the seaside to feel the history of the Swahili people of coastal Tanzania.
Between the Serengeti and Lake Victoria, the ideal place to meet locals, fishers, farmers, youngsters, wildlife scouts, rainmakers, and storytellers is between the two national park areas.
Cultural tourism in Tanzania provides so much more!
These are Several Tanzania Cultural Tourism Initiatives:
List of Tanzania Cultural Tourism Options
Rau Eco & Cultural Tourism

Rundugai Cultural Tourism

The Valley Eco & Cultural Tourism

Osotwa Cultural Tourism Initiatives

Oldonyo Sambu Cultural Tourism

Ng'iresi Cultural Tourism

Mulala Cultural Tourism

Mto Wa Mbu Cultural Tourism

Monduli Juu Cultural Tourism

Mkuru Cultural Tourism

Matunda Cultural Tourism

Longido Cultural Tourism

Karatu Iraqw Cultural Tourism

Ilkurot Cultural Tourism

Ilkiding'a Cultural Tourism

Ganako Karatu Cultural Tourism
Engaruka Cultural Tourism

Engaresero Cultural Tourism

Ee-yeiyo Cultural Tourism

Dumbe Chand Cultural Tours

Kondoa Irangi Cultural Tours
Southern Pare Mountains Tours

Nkweseko Cultural Tours

Northern Pare Mountains Tours

Machame Nkweshoo Cultural Tours

Mamba & Marangu Cultural Tours

Machame Cultural Tours

Kisangara Cultural Tourism

Kilwa Cultural Tours

Serengeti Cultural Tours

Robanda Cultural Tours

Mara Art Centre & Cultural Tourism

Ikoma Cultural Tourism

Butiama Museum & Cultural Tours

Mirerani Tanzanite Cultural Tourism
Babati & Hanang Cultural Tourism

Rungwe Cultural Tourism

Mbeya Cultural Tourism

Chilunga Cultural Tourism

Usambara Cultural Tourism

Pangani Coast Cultural Tourism

Lutindi Cultural & Eco-Tourism
For more articles related to Things to Do in Tanzania (Zanzibar), click here!