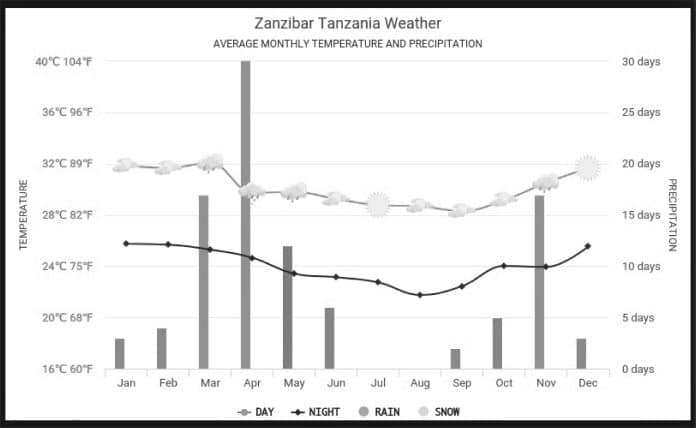 Plan Your Dream Escape to Zanzibar in September: Weather, Activities, and More!
Are you longing for a perfect tropical getaway? Look no further than the enchanting island of Zanzibar. The Zanzibar Tanzania weather September period is the ideal time to plan your dream escape to this stunning destination. With its pristine sandy beaches, crystal-clear turquoise waters, and warm tropical climate, Zanzibar offers a paradise-like experience like no other. 
Weather in Zanzibar in September
Zanzibar Tanzania weather September is best for pleasant experiences with temperatures ranging from 25°C to 27°C (77°F to 81°F). The island enjoys a dry season, making it the perfect time to indulge in various outdoor activities. The days are sunny and warm, with a gentle breeze that keeps the temperature comfortable. The evenings bring a slight drop in temperature, making it pleasant for strolls along the beach or romantic dinners under the stars.
Top activities and attractions in Zanzibar
Zanzibar is not just a destination for beach lovers; it offers a wide range of activities and attractions to suit every taste. One of the must-do activities in Zanzibar is exploring the underwater world. The island is surrounded by coral reefs teeming with marine life, making it a paradise for snorkeling and scuba diving enthusiasts. Dive into the crystal-clear waters and discover vibrant coral gardens, colorful fish, and even the chance to spot turtles and dolphins.
For those seeking an adrenaline rush, Zanzibar also offers fantastic opportunities for water sports such as kiteboarding, windsurfing, and deep-sea fishing. The island's strong winds and clear waters provide the perfect conditions for these thrilling activities. And if you prefer a more relaxed pace, you can always hop on a traditional dhow boat and sail along the coast, enjoying the stunning views and the feeling of tranquility.
Popular beaches in Zanzibar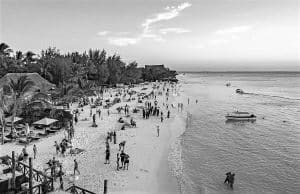 Zanzibar is home to some of the most beautiful beaches in the world. Whether you're looking for a secluded spot to unwind or a vibrant beach with a lively atmosphere, Zanzibar has it all. Nungwi Beach, located on the northern tip of the island, is known for its powdery white sand and crystal-clear waters. It offers a range of water activities, beach bars, and restaurants, making it a popular choice for both relaxation and entertainment.
Another beach worth exploring is Kendwa Beach, famous for its picturesque sunsets. The beach is lined with palm trees, and the shallow waters are perfect for swimming and snorkeling. If you're looking for a quieter beach experience, head to Paje Beach on the east coast. It's a haven for kiteboarding enthusiasts and offers a more laid-back atmosphere compared to the busier beaches. The Zanzibar Tanzania weather September is the perfect time to have a beautiful experience at the beach. 
Cultural experiences in Zanzibar
Zanzibar is not just about natural beauty; it also boasts a rich cultural heritage. One of the highlights of any visit to Zanzibar is exploring Stone Town, a UNESCO World Heritage site. Wander through its narrow streets and get lost in its fascinating architecture, a blend of Arab, Persian, Indian, and European influences. Visit the Old Fort, a 17th-century fortress that now houses a cultural center and hosts various events and exhibitions.
A visit to the spice plantations is a must-do for those interested in the island's history and its famous spice trade. Take a guided tour and learn about the various spices grown on the island, such as cloves, cinnamon, and cardamom. You'll have the opportunity to smell, taste, and even purchase these aromatic spices.
Wildlife and nature in Zanzibar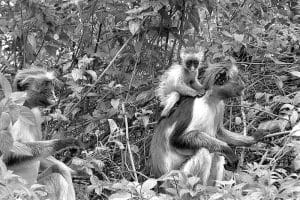 Zanzibar is not just a beach destination; it's also home to a diverse range of wildlife and natural wonders. Head to Jozani Forest, the only national park on the island, and immerse yourself in lush greenery and fascinating wildlife. Keep an eye out for the rare and endemic Red Colobus monkeys, which can only be found in Zanzibar. The forest is also home to a variety of bird species, reptiles, and butterflies, making it a paradise for nature enthusiasts.
If you're interested in marine life, take a boat trip to the nearby Mnemba Atoll, a marine conservation area. Snorkel or dive in its crystal-clear waters and marvel at the vibrant coral reefs, tropical fish, and even the possibility of encountering dolphins and whale sharks.
Exploring Stone Town – the heart of Zanzibar
No visit to Zanzibar is complete without experiencing the charm of Stone Town. This historic quarter is the cultural and historical heart of the island, with its narrow, winding streets and intriguing architecture. Explore the bustling markets, where you can find spices, textiles, and local handicrafts.
Visit the House of Wonders, a grand palace that once served as the Sultan's residence and now houses a museum showcasing Zanzibar's history and culture. Take a stroll along the seafront promenade, Forodhani Gardens, where you can sample delicious street food and enjoy the vibrant atmosphere.
Planning your trip to Zanzibar in September
Zanzibar Tanzania weather September is an essential factor to consider when planning your trip. Start by booking your flights well in advance, as September is a popular time to visit, and prices can rise closer to the travel dates. Check the visa requirements for your country of residence and ensure you have the necessary documents before traveling.
Consider the activities and attractions you wish to experience and plan your itinerary accordingly. It's a good idea to book any tours or activities in advance to secure your spot, especially for popular activities like snorkeling or diving.
Accommodation options in Zanzibar
Zanzibar offers a wide range of accommodation options to suit every budget and preference. From luxurious beach resorts to boutique hotels and budget-friendly guesthouses, there's something for everyone. If you're looking for a relaxing beachfront experience, consider staying in one of the resorts in Nungwi or Kendwa. For a more authentic experience, choose a hotel in Stone Town, where you can immerse yourself in the island's culture and history.
Conclusion and final tips for your dream escape to Zanzibar
Zanzibar Tanzania weather September is a period to experience the paradise waiting to be explored. With its perfect weather, stunning beaches, and a myriad of activities and attractions, it's an ideal destination for a dream escape. Whether you're seeking relaxation, adventure, or cultural experiences, Zanzibar has it all.
Remember to pack light, breathable clothing, sunscreen, and insect repellent for your trip. Respect the local culture and customs, and be mindful of the environment by disposing of waste responsibly and supporting eco-friendly initiatives.
Plan your dream escape to Zanzibar in September and create memories that will last a lifetime. With its balmy weather, breathtaking landscapes, and a myriad of activities, this island paradise is sure to leave you rejuvenated and enchanted. So, pack your bags, leave your worries behind, and get ready to embark on the ultimate tropical getaway in Zanzibar!
For more articles related to Things to Do in Tanzania (Zanzibar), click here!