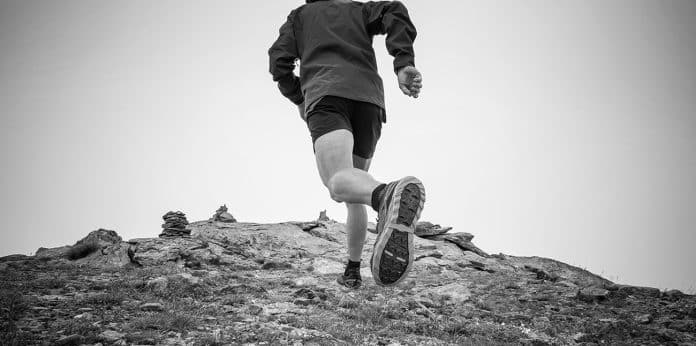 Training for Kilimanjaro
– Things You Need to Know
Kilimanjaro Mountaineering Training Schedule
Do you need to train for kilimanjaro? As Africa's tallest mountain, Mount Kilimanjaro's ascent should not be underestimated. One's chances of reaching the top are greatly improved by obtaining as much information as possible and by training for Mt Kilimanjaro. Whether or not you succeed in conquering Africa's Roof will mostly depend on your physical and mental strength. Preparation for the walk can enhance your stamina and boost your self-confidence and sense of accomplishment!
Why is Altitude Training for Kilimanjaro or Fitness Training for Kilimanjaro Necessary?
Every year 30000 thousand people climbs to Kilimanjaro but 50% climbers are unsuccessful to reach at peak, so training is necessary. The correct kind of fitness is more important than the right fitness level. Hiking in similar conditions is the best way to prepare for Mount Kilimanjaro's grueling ascent. Running can help you get in shape as part of training for mt Kilimanjaro climb, but it won't be enough to prepare your muscles for a six-day climb.
How Long Does It Take to Train for Kilimanjaro?
The first thought came in mind is that how long it take to train for Kilimanjaro or how long to train for Kilimanjaro. In training for Mount Kilimanjaro, a minimum of eight weeks of training is recommended, including spending some hiking for two months. Make time for walks and your typical gym sessions to increase the growth of crucial muscle fibers. In your area, see if you can finish a one- or two-day hiking trail without falling behind schedule. Aside from the physical benefits, it's also a fun way to prepare mentally.
Our team has created a time and cost-effective fitness strategy to aid your training for mount Kilimanjaro climb. A gym and a hiking regimen are included in this booklet and should be done simultaneously over eight weeks.
Before Embarking on Your Kilimanjaro Hike, Here are Some Things to Keep in Mind on How to Train for Kilimanjaro Climb for Beginners
Here is a guide on how to train for Mount Kilimanjaro and how to prepare? To know about it you should keep these things in mind are as follows – 
A Medical Checkup: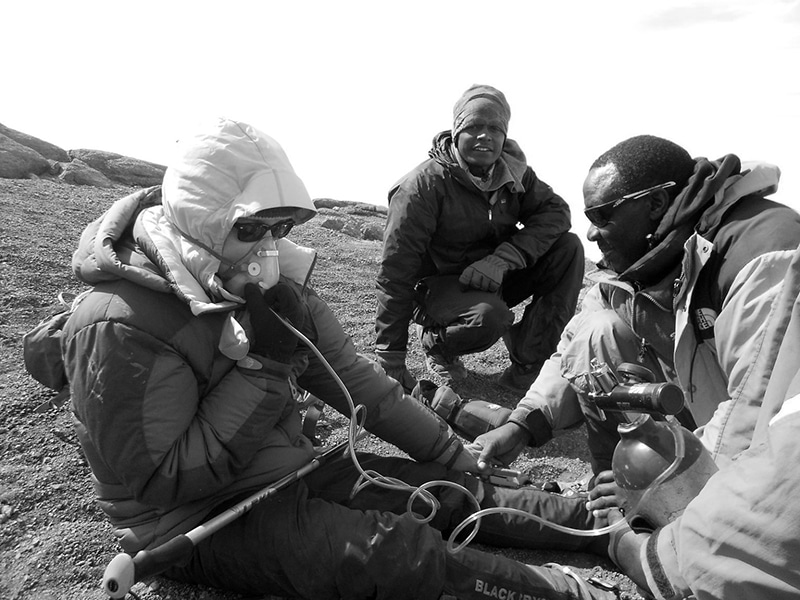 How to train for Mt Kilimanjaro should start with a medical checkup. Get a doctor's OK before embarking on a new workout regimen while training for Kilimanjaro hike. This training program for climbing kilimanjaro can be discussed with your doctor if you'd like. Nearly all doctors are thrilled to hear that you have committed to exercising regularly. Take a look at the Kilimanjaro medical checkup details.
How to Train for Kilimanjaro Hike
A more progressive resistance:
Free weights such as dumbbells, barbells, and free weight machines, which are ubiquitous in gyms, make up the bulk of the gym portion of our training for climbing mt kilimanjaro program. You can tailor your workout to fit any age, fitness level, or degree of strength, progressively increasing the resistance as you advance through the exercises.
Safety-related factors:
Most certified training program for Kilimanjaro options can be deemed safe because they uses progressive resistance movements that can be adapted to the strength and fitness level of the user. The most important thing is to follow basic safety procedures and complete all activities correctly. In addition, it's a good idea to read up on physical fitness and speak with a local fitness professional about the best ways to perform various exercises.
Rows of sets and repetitions:
The training program for mount Kilimanjaro uses the same number of "reps" and "sets" each time. For a squad movement, one rep is one count of action, such as descending. A standard set consists of between 8 and 12 repetitions.
Preparation or Warm up
Before commencing any fitness training plan for kilimanjaro, it is highly recommended to warm up your muscles. Warming up, strengthening, and gradually testing the tendons, ligaments, joints, and muscles with various stretching motions is the standard practice to avoid injury during an exercise; stretching is essential.
Click HERE to download a PDF version on how to train for Mt Kilimanjaro climb by gym exercises.
Additional Rules for the Gym
Although this guideline can be changed to accommodate your time limits and current fitness level, it will give you a good idea of which muscles to focus on.

Unfit individuals should start with light weights and work their way up throughout the first two weeks.

Weights should gradually increase every two weeks to guarantee proper muscle growth and development.

At least 48 hours should be given to each muscle or muscle group following a vigorous workout session using weights to maximize muscle growth.

It would be best to do the exercises in the exact order that they're listed.

The training for climbing mount Kilimanjaro program can easily be adapted for usage in home gyms, and we'd be happy to help if you'd like us to do so.

It is good to include a few upper-body exercises into your workout program if time permits.
Walk Training for Kilimanjaro Hiking Program
Taking frequent walks that include both uphill and downhill sections is highly advised when you train for Kilimanjaro. Bring at least three liters or three pounds of water in your daypack. This will give you an idea of what to expect in the real world. A one- or a two-day local hiking trial in your neighborhood is an excellent way to prepare and have a great time. To reach a reasonable fitness level, we've designed a hiking program that lasts at least eight weeks.
Training for Kilimanjaro on a Treadmill 
When it's too rainy or windy to go outside, you can mimic the uphill, flat inclined, and downhill sections on a treadmill. At least four days ahead of the start of your summit attempt, stop your hiking training plan for Kilimanjaro climb to allow for ample rest.
To obtain a printable PDF copy of the training schedule for Kilimanjaro, click HERE to download.
It is possible to trek 100 kilometers or 62 miles in a week if you follow the training plan for climbing Kilimanjaro provided in this article. Because of this, it is safe to assume that your body will continue to provide you with additional support should the need arise. To climb Kilimanjaro, you must stick to gym training and walking requirements. After this, you can focus on mentally preparing yourself, although the chances are, as of now, you're already there!
For more articles related to Things to Do in Tanzania (Zanzibar), click here!