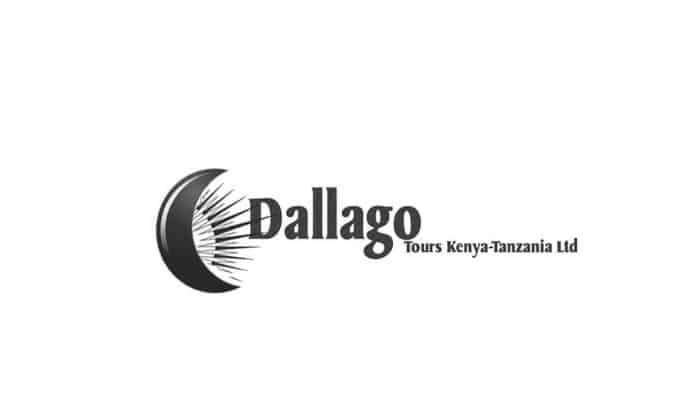 Uncover the Hidden Gems of East Africa: Exploring Kenya and Tanzania with Dallago Tours
Are you ready to embark on a once-in-a-lifetime adventure through the breathtaking landscapes of Kenya and Tanzania? Look no further than Dallago Tours Kenya Tanzania LTD, your expert guide to discovering the hidden gems of East Africa. With a deep respect for the environment and local communities, Dallago Tours offers sustainable and immersive experiences that will leave you with unforgettable memories.
Overview of Kenya and Tanzania as travel destinations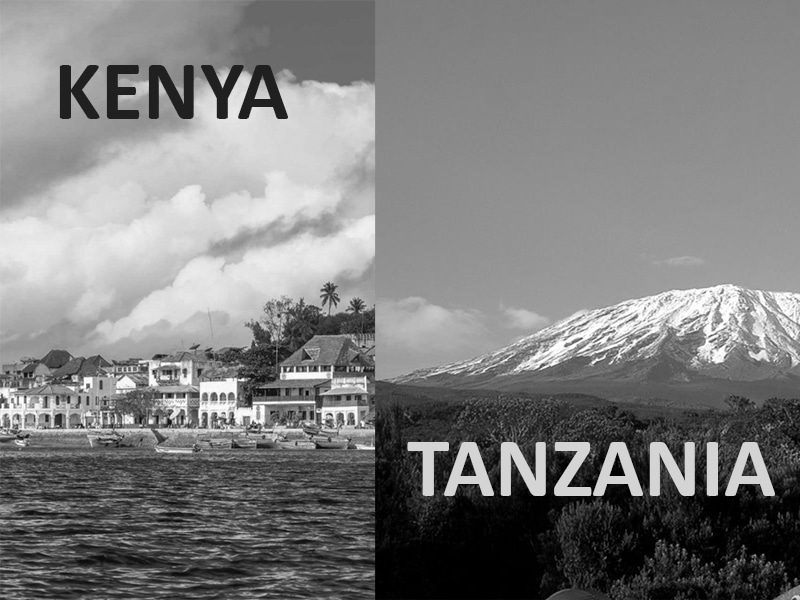 Kenya and Tanzania, located in the eastern part of Africa, are two countries blessed with natural beauty and rich cultural heritage. From the vast savannahs to the snow-capped peaks of Mount Kilimanjaro, these destinations offer a myriad of experiences that will captivate every traveler.
In Kenya, the Maasai Mara National Reserve is a must-visit destination. This expansive reserve is home to an incredible array of wildlife, including the Big Five (lion, elephant, buffalo, leopard, and rhino). The Great Migration is also a major highlight, where millions of wildebeest and zebras traverse the Mara River in search of greener pastures. Immerse yourself in the vibrant Maasai culture, visiting traditional villages and learning about their ancient traditions and way of life.
In Tanzania, the Serengeti National Park is a world-renowned safari destination. Spanning over 14,000 square kilometers, this iconic park is home to an incredible diversity of wildlife. Witness the annual wildebeest migration, where more than a million animals travel in search of fresh grazing lands. Another must-visit attraction is the Ngorongoro Crater, a UNESCO World Heritage Site. This natural wonder is the largest intact caldera in the world and is home to a wide variety of wildlife, including lions, elephants, and black rhinos.
Benefits of exploring Kenya and Tanzania with Dallago Tours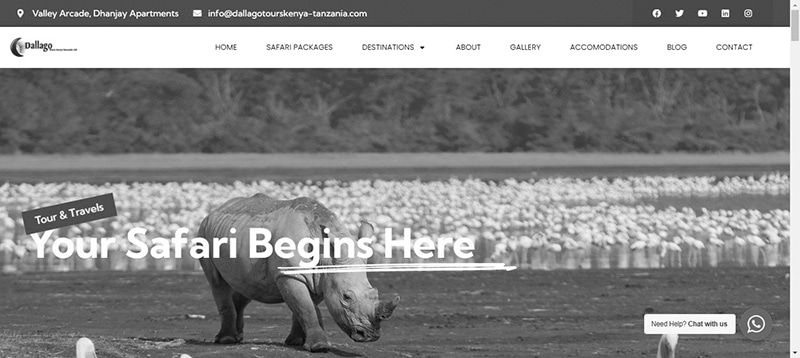 When it comes to exploring East Africa, Dallago Tours Kenya Tanzania LTD stands out as the premier choice. With their commitment to sustainable tourism and deep understanding of the local communities, they offer a unique and responsible way to experience these incredible destinations.
One of the key benefits of traveling with Dallago Tours Kenya Tanzania LTD is their expertise in crafting tailor-made itineraries. Whether you're a seasoned safari-goer or a first-time visitor, they can create a personalized journey that suits your preferences and interests. From wildlife-focused adventures to cultural immersions, every aspect of your trip is carefully planned to ensure an extraordinary experience.
In addition, Dallago Tours is dedicated to providing high-quality accommodation options. From luxury lodges to intimate tented camps, they offer a range of choices that cater to every traveler's needs and desires. Each property is carefully selected to provide comfort, authenticity, and a deep connection with nature. With amenities such as gourmet dining, spa facilities, and expert guides, you can rest assured that your stay will be nothing short of exceptional.
Must-visit attractions in Kenya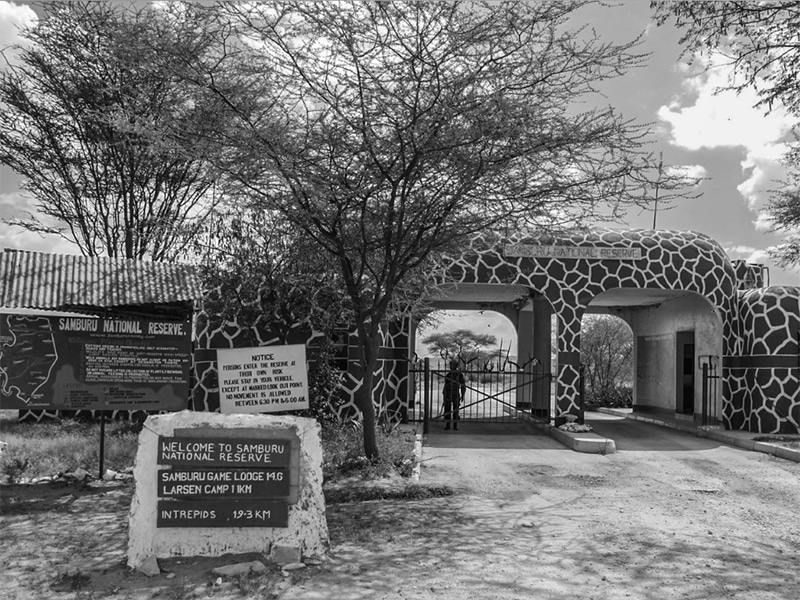 Kenya is a land of wonders, offering a wide range of attractions that will leave you awe-struck. Apart from the Maasai Mara National Reserve, there are several other must-visit destinations that should be on your itinerary.
One such destination is Amboseli National Park, located at the foot of Mount Kilimanjaro. This park is famous for its large herds of elephants and stunning views of Africa's highest peak. As you explore the park, you'll also have the opportunity to spot other wildlife, such as lions, cheetahs, and giraffes.
For a unique cultural experience, a visit to the Samburu National Reserve is highly recommended. This reserve is home to the Samburu people, a proud and traditional tribe. Immerse yourself in their culture, witnessing their traditional dances, visiting their villages, and learning about their ancient customs.
Must-visit attractions in Tanzania
Tanzania, with its diverse landscapes and abundant wildlife, offers a wealth of attractions that will make your trip unforgettable.
Apart from the Serengeti National Park and the Ngorongoro Crater, there are several other destinations that should not be missed. One such place is the Tarangire National Park, known for its large population of elephants and baobab trees. As you explore the park, keep an eye out for other wildlife, such as lions, leopards, and zebras.
Another must-visit destination is the tropical paradise of Zanzibar. This idyllic island is renowned for its pristine white-sand beaches, turquoise waters, and vibrant coral reefs. Take a break from your safari adventures and indulge in some relaxation and water activities, such as snorkeling, diving, or simply lounging on the beach.
Unique experiences offered by Dallago Tours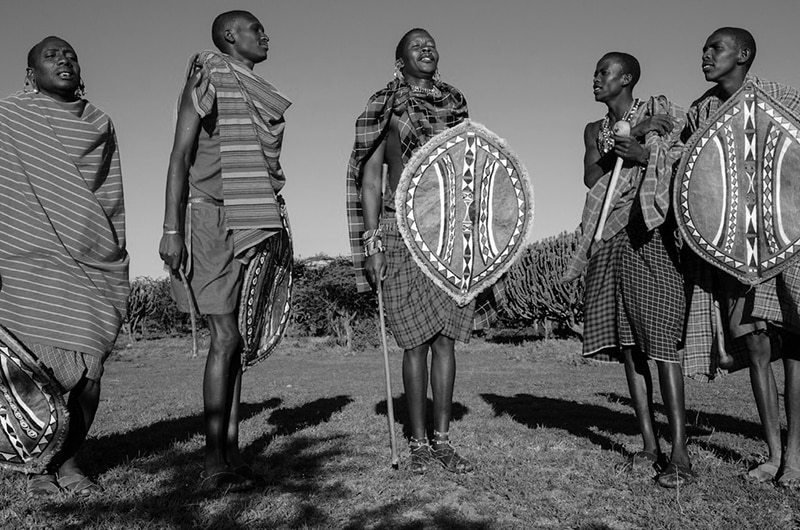 Dallago Tours Kenya Tanzania LTD goes beyond the ordinary to provide unique and immersive experiences that will leave you with lifelong memories. Here are a few examples of the special activities they offer:
Hot air balloon safaris: Soar above the African savannahs in a hot air balloon and witness the wildlife from a different perspective. As the sun rises, enjoy breathtaking views and capture stunning photos of the landscape below.

Cultural interactions: Dallago Tours believes in fostering connections between travelers and local communities. They offer opportunities to visit Maasai villages, where you can learn about their way of life, participate in traditional ceremonies, and even try your hand at Maasai crafts.
Accommodation options and amenities provided by Dallago Tours
Dallago Tours Kenya Tanzania LTD understands that where you stay plays a crucial role in your overall experience. That's why they offer a range of accommodation options that cater to different budgets and preferences.
For those seeking luxury, Dallago Tours partners with some of the most exclusive lodges and camps in East Africa. These properties offer world-class amenities, including gourmet dining, spa facilities, infinity pools, and private game drives. Immerse yourself in opulence without compromising on sustainability and environmental consciousness.
If you prefer a more intimate and authentic experience, Dallago Tours also offers tented camps that bring you closer to nature. These camps provide comfortable accommodations with en-suite bathrooms, delicious meals, and a personalized service that ensures your every need is met.
Testimonials from previous travelers with Dallago Tours
Don't just take our word for it. Read what some of our previous travelers have to say about their experiences with Dallago Tours:
"Our trip with Dallago Tours was truly exceptional. The attention to detail, the knowledgeable guides, and the personalized service made our safari adventure unforgettable." – Sarah, United States

"From the moment we arrived, we felt well taken care of. The accommodations were luxurious, the food was delicious, and the wildlife sightings were beyond our wildest dreams. Dallago Tours exceeded all our expectations." – John and Lisa, Australia
Booking information and contact details for Dallago Tours
To book your East Africa adventure with Dallago Tours or to inquire about their services, please visit their website at www.dallagotours.com www.dallagotours.com or contact their friendly team at info@dallagotours.com mailto:info@dallagotours.com.
Why choose Dallago Tours for your East Africa adventure
Uncover the magic of East Africa with Dallago Tours Kenya Tanzania LTD and experience the trip of a lifetime. With their commitment to sustainable tourism, tailor-made itineraries, and high-quality accommodations, they ensure that every aspect of your journey is taken care of. Whether you're exploring the Maasai Mara in Kenya or witnessing the Great Migration in Tanzania, Dallago Tours will provide an extraordinary experience that you'll cherish forever. Book your adventure today and get ready to discover the hidden gems of East Africa.
For more articles related to Things to Do in Tanzania (Zanzibar), click here!