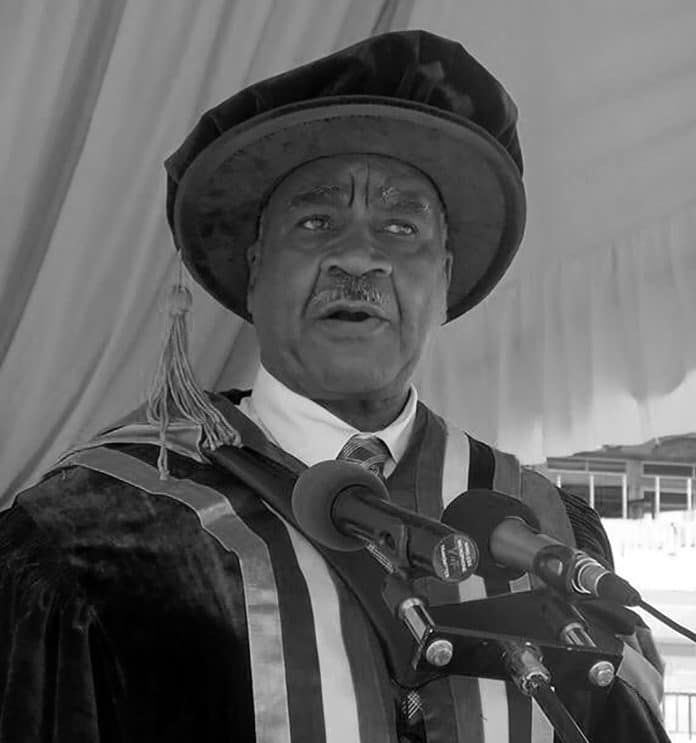 Augustino Ramadhani: Chief Justice of Tanzania (1978 – 1989)
Augustino Lawrence Steven Ramadhani was a judge and Christian figurehead from Tanzania who lived from December 28, 1945, to April 28, 2020. Between 2007 and 2010, Augustino Ramadhani served as Tanzania's Chief Justice, and between 2010 and 2016, he served as a judge on the Africa Court on People's and Human Rights. He served as the Diocese of Dar es Salaam's episcopal vicar between 2017 and 2018.
Augustino Ramadhani Early Years and Family
Augustino Ramadhani was born on December 28, 1945, in Kisima Majongoo, Zanzibar. His grandfather was Cecil Majaliwa, a Reverend and the 1st African priest at the Universities' Mission to Central Africa. Douglas Matthew Ramadhani and Ann Bridget Constance Masoud, who were both teachers, were his parents. He was the second child of a family of eight children, four boys and four girls. Between 1980 and 2002, John Ramadhani, his brother, was Bishop of Zanzibar and was the Anglican Church Archbishop in Tanzania between 1984 and 1998. In 1952, his father was elevated to the headmaster and sent to Mpwapwa to teach. Augustino Ramadhani went to primary school and completed standard eight in Mpwapwa in 1959.
Between 1960 and 1965, Augustino Ramadhani attended Tabora Boys High School, where he learned to play the piano. He was also a basketball player, and despite his short stature, he fared well. His father perished in a railway accident when he was only 15 years old at Guide Bridge in England's Ashton-under-Lyne. Despite his financial difficulties, he was able to complete his studies and attend university. Ramadhani graduated from the University of East Africa with a Laws degree in 1970 and the University of Dar es Salaam with a Master's degree in Law in 1978. His area of expertise was international law (law of armed dispute). On November 1, 1975, he married Lieutenant Canal Mbarouk Saada. They had 4 children: Francis, Marine, Bridget, and Marine.
Augustino Ramadhani Military service
Augustino Ramadhani proceeded to join the People's Defence Force of Tanzania. He attended the Tanzania Military Academy between 1970 and 1971, and while there, he worked as JWTZ's lawyer. He got a promotion to 2nd lieutenant and was sent to lead Mugulani Camp, located in Dar es Salaam when he graduated from the academy. In 1978, Ramadhani was appointed to be a Major and sent to head JWTZ's Faru Brigade in Tabora. Between 1978 and 1979, Ramadhani was seconded to become the Deputy Chief Justice from the army and subsequently, Zanzibar's Chief Justice.
During the Idi Amin-led conflict between Uganda and Tanzania in March of 1979, Augustino Ramadhani went back to serve in the JWTZ. In Uganda, he worked as a military court judge. He was allowed to return to Zanzibar to become the Chief Justice after the conflict. He finally rose through the ranks of the army to become a brigadier general. With the reinstatement of democracy in Tanzania in 1996, he was eventually discharged from the army.
Augustino Ramadhani as a Jurist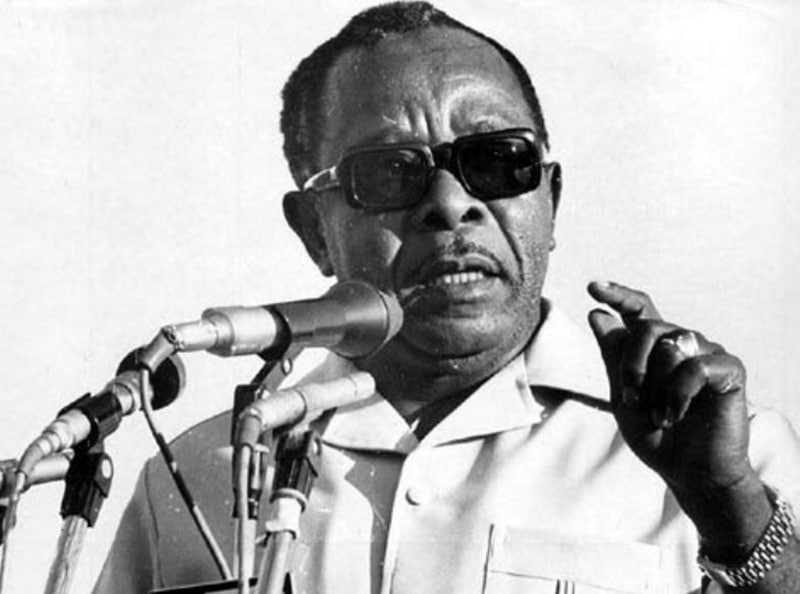 Augustino Ramadhani was named Zanzibar's deputy Chief Justice by the Zanzibar government in 1978, while the president was Aboud Jumbe Mwinyi. Damian Lubuva was the Chief Justice and a judge at the Court of Appeal at the time. Ramadhani was named Zanzibar's Chief Justice in October of 1978. During the conflict, he resigned from office in 1979 March, but after its conclusion on January 8, 1980, he was re-appointed as Zanzibar's Chief Justice. He maintained the position until 1989 when Judge Hamid Muhamad succeeded him.
Augustino Ramadhani served as Tanzania's Justice of Appeal from June 23, 1989, until his obligatory retirement age of 65 in 2010. Between November 2001 and 2007, he served on the East Africa Court of Justice as a judge. Between 2007 and 2010, he served as Tanzania's Chief Justice for his final three years in the judiciary. In 2010, Ramadhani was elected to a 6-year term as a Judge of the Africa Court on People's and Human Rights. He served as the court's president between 2014 and 2016, upon his retirement. He presented at CUMIPAZ 2016, which was a conference held by the Global Embassy of Activists for Peace, at the Democracy and Justice Session in 2016. He was the International Council of Jurists' General Secretary in 2020.
Church
Augustino Ramadhani was a member of Tanzania's Anglican Church. He was an excellent chorister and pianist. He continued to work as a secretary for the parish of St Alban situated in Dar es Salaam even after entering the army. He was appointed to the Anglican Church's Provincial Register in Tanzania in 2000, a post he maintained until 2007 when he was named Tanzania's Chief Justice. Ramadhani graduated from the University of London with a Bachelor of Divinity in 2004. On July 25, 2007, he was ordained as a Lay Canon at All Saints Cathedral in Mpwapwa Diocese. He was ordained as a deacon on May 14, 2013, and a priest on December 29, 2013, at Zanzibar's Cathedral of Christ.
Jacob Chimeledya, the archbishop, licensed Augustino Ramadhani to be a priest of Mpwapwa's Diocese on March 2, 2017 and assigned him to head St Albans Cathedral Church situated in Dar es Salaam in lieu of Bishop Mokiwa Valentino, who was ousted from office on January 7, 2017. He served as the Diocese of Dar es Salaam's episcopal vicar until the consecration of the Right Reverend Sosthenes Jackson as the diocese's bishop on February 4, 2018.
Other Professions Held by Augustino Ramadhani
Between 1993 and 2003, Augustino Ramadhani served as deputy chairman of the Tanzania Electoral Commission. In Tanzania, the commission oversees presidential, local government, and parliamentary elections. Between 2002 and 2007, he served as deputy head of the Zanzibar Electoral Commission. In 2007 and 2006, he served as Chairman of the Executive Council of the SADC Electoral Commission. In 2012, he was appointed deputy head of the Commission for Constitutional Amendment, which was chaired by Joseph Warioba, a retired Prime Minister. Augustino Ramadhani passed away in Dar es Salaam's Aga Khan Hospital on April 28, 2020.
Works
Augustino Ramadhani has written a number of articles on legal issues and human rights. They are as follows:
Promoting a New Economic Order in Developing Countries: Human Rights Organizations' Role in Speaking Out About Rights (Canada Human Rights Foundation Newsletter), Vol. XI No. 3/1996,
Tanzania's Electoral Process in a Multiparty Democracy, as well as Fundamental Rights and Freedoms (Mkuki na Nyota Publishers, 1978).

Augustino Ramadhani: Askofu mkuu wa dayosisi iliyo Dar es Salaam na askofu wa kwanza, Kanisa Anglikana ya Tanzania

Augustino Ramadhani's Judicial System Zanzibar: Tanzania

Augustino Ramadhani's Zanzibar court system in the twenty years since the revolution

Augustino Ramadhani's Twenty-five Years of the Tanzanian Court of Appeal and the Establishment of the East African Court of Justice

Augustino Ramadhani's Public Order Organs in a Multiparty Democracy
For more articles related to Laws of Tanzania (Acts), click here!