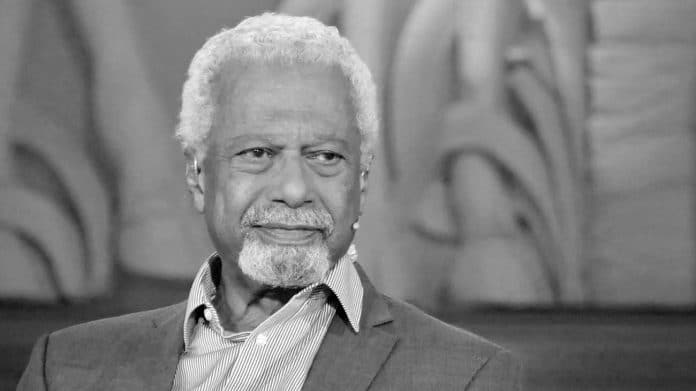 Tanzanian Writer Abdulrazak Gurnah Biography – Life, Education, Career, Writings and More
Abdulrazak Gurnah FRSL (born December 20, 1948) is an author and professor from Tanzania who lives and works in the United Kingdom. He was born in the Sultanate of Zanzibar and fled to the UK as a refugee following the Zanzibar Revolution in the 1960s. Paradise Abdulrazak Gurnah (1994), which was nominated for the Booker and the Whitbread Prizes, By the Sea (2001), and Desertion (2005),  which was shortlisted for the Los Angeles Times and longlisted for the Booker Book Prize, are among his works.
Abdulrazak Gurnah is awarded Nobel prize in literature in 2021 "For his unflinching and sympathetic insight of the impacts of colonialism and the destiny of the refugee in the abyss between continents and cultures,". At the University of Kent, he is an Emeritus Professor of English and Postcolonial Literatures.
Abdulrazak Gurnah Education and Early Life
Abdulrazak Gurnah was born in the Sultanate of Zanzibar, which is now part of Tanzania, on December 20, 1948.
Abdulrazak Gurnah life following the toppling of the governing Arab elite in the Zanzibar Revolution at the age of 18, he was forced to flee the island at the age of 18, journey that landed him in England as a refugee in 1968.
Abdulrazak Gurnah ethnicity – He is of Arab ancestry, and his father and uncle were Yemeni merchants who moved to the United States.
Abdulrazak Gurnah Quotes
"I came to England when these terminology, such as asylum-seeker, were not nearly the same — more people are suffering and fleeing terror nations," Gurnah was quoted as saying.
Abdulrazak Gurnah began his studies at Christ Church College in Canterbury, where he received degrees from the University of London at the time.
He subsequently transferred to the University of Kent, where he received his Ph.D. in 1982 with a thesis titled Criteria in the Criticism of West African Fiction.
Gurnah Abdulrazak Career
Gurnah taught at Bayero University in Kano, Nigeria, from 1980 to 1983. He subsequently went on to become a professor of English and postcolonial literature at the Institution of Kent, where he worked until his retirement in 2017; he is currently a professor emeritus of English and postcolonial literature at the university.
Despite favorable reviews from reviewers, Gurnah's books were not economically successful and, in some instances, were not published outside of the United Kingdom.
Publishers and retailers struggled to keep up with the increased demand for his work when the novelist Abdulrazak Gurnah wins the Nobel prize in literature in 2021. Gurnah got offers from American publishers for his book Afterlives only after the Nobel Prize announcement; Riverhead Books expects to publish it in August 2022. Desertion and By the Sea, two Gurnah books that had been out of print, were also bought by Riverhead.
Abdulrazak Gurnah
Writing
Gurnah is also a novelist and writer in addition to his academic career. He has written several short stories, articles, and 10 novels.
Despite the fact that Swahili is his primary language, he has written in English.
Gurnah, on the other hand, incorporates Swahili, German, and Arabic into the majority of his compositions. He has said that he has to fight publishers to keep this tradition going, claiming that they would rather "italicize or Anglicize Swahili and Arabic allusions and words in his novels." Gurnah has chastised techniques in both British and American publishing that aim to "make the alien look strange" by italicizing or placing "foreign" terminology and phrases in a glossary. As academic Hamid Dabashi points out, Gurnah "is integral to the way in which African and Asian diasporic and migratory experiences have enriched and modified English language and literature… Calling authors like Gurnah exilic, diasporic, or any other such self-alienating term obscures the fact that  he was a native English speaker even before arrived in England." It had been delivered to him by English colonial officials."
Abdulrazak Gurnah Books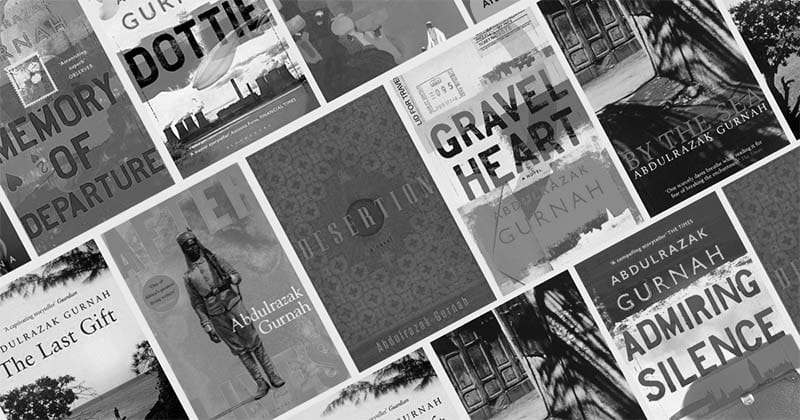 Gurnah started writing in his twenties as a way of expressing his homesickness. He began by jotting down ideas in his journal, which evolved into lengthier musings about his house and then into the creation of fictitious tales about other people. As a result, he developed the practice of utilizing writing to comprehend and chronicle his experience as a refugee, living in a foreign country, and feeling displaced. Gurnah's debut book, Memory of Departure Gurnah Abdulrazak (1987), was based on these early pieces, which he wrote alongside his Ph.D. dissertation. Throughout his later novels, short tales, and critical essays, he has continued to explore the themes of "the residual trauma of colonialism, conflict, and displacement."
Exile, displacement, belonging, colonialism, and the state's failed promises are all recurring themes in Gurnah's literature. Most of his works are about individuals living in poor countries who have been touched by conflict or catastrophe and are unable to narrate their own stories.
The characters of all but one of Gurnah Abdulrazak books were born in Zanzibar, and most of his work is situated on the East African coast
Despite the fact that Gurnah has not lived in Tanzania since leaving at the age of 18, he has said that his motherland "always expresses itself in his mind, even when he actively attempts to situate his tales elsewhere."
Abdulrazak Gurnah works, according to literary critic Bruce King, "put East African characters in their wider international context," noting that "Africans have always been part of the greater, changing globe" in Gurnah's writing.
According to King, Gurnah's protagonists are often uprooted, alienated, and unloved, and hence are or feel like bitter victims."
Abdulrazak Gurnah best books, By the Sea (2001), Admiring Silence (1996), and Desertion (2005) all deal with "the isolation and loneliness that emigration may engender, as well as the soul-searching concerns it raises about divided identities and the very idea of 'home,'" according to Felicity Hand. She notes that Gurnah's characters seldom thrive after emigrating and that they react to their circumstances with sarcasm and comedy.
"He has created a material that is utterly uncompromising and yet at the same time extremely empathetic and full of love for people of East Africa," novelist Maaza Mengiste said of Gurnah's work. […] He's telling tales that are frequently silent, about individuals who aren't heard, but there's a need that we pay attention."
"I believe if his work could be read in East Africa, it would have such an influence," said Professor Dr. Ida Hadjivayanis of the School of Oriental and African Studies, who was the first translator of Gurnah's books into Swahili. We can't expect to alter our reading habits overnight, therefore the first step in getting him to read would be to include After Lives and Paradise in the school core curriculum."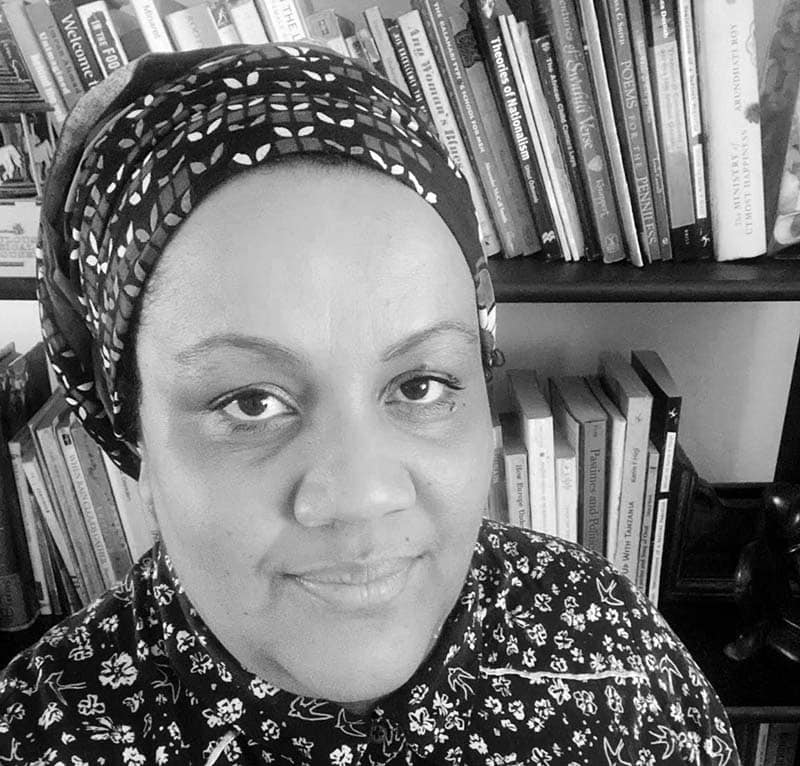 Other Projects
Abdulrazak Gurnah has written papers on a variety of current postcolonial authors, including V. S. Naipaul, Salman Rushdie, and Zo Wicomb, and edited two volumes of Essays on African Writing. He is the editor of Salman Rushdie: A Companion (Cambridge University Press, 2007). He has been a regular contributor to Wasafiri as editor since 1987 and is a member of the magazine's board of advisors. He has served as a judge for many literary prizes, including the Caine Prize for African Writing and the Booker Prize, and the RSL Literature Matters Awards, to name a few.
Abdulrazak Gurnah Awards and Honors
Review of Paradise by Abdulrazak Gurnah, published in 1994, was nominated for the Whitbread Prize, the Booker Prize,  the ALOA Prize, the Writers' Guild Prize, and for the finest Danish translation.
Desertion Abdulrazak Gurnah (2005) was nominated for the 2006 Commonwealth Writers' Prize, while By the Sea Abdulrazak Gurnah (2001) was listed for the Booker Prize and nominated for the Los Angeles Times Book Award.
Gurnah was in 2006 made a member of the Royal Society of Literature.
By the Sea earned him the RFI Témoin du Monde (Witness of the World) prize in France in 2007.
Abdulrazak Gurnah Nobel Prize
Abdulrazak Gurnah won the Nobel Prize in Literature for 2021 on October 7, "for his unflinching and sympathetic insight of the repercussions of colonialism and the destiny of refugees in the abyss between cultures and continents."
Gurnah was the 1st Black writer to be awarded the Nobel Prize since Toni Morrison who was awarded in 1993, and also the first writer from Africa since Doris Lessing in 2007.
"The Nobel comes home," Wole Soyinka, the first African winner in 1986, said in response to the news. (Naguib Mahfouz in 1988, Nadine Gordimer in 1991, and John Maxwell Coetzee in 2003 were other African winners following Soyinka.) While novelist Giles Foden has referred to Gurnah as "one of Africa's finest living authors," his work has not yet attained the financial success of other Nobel laureates. When asked why there have been so few Black Nobel Prize winners for literature, Gurnah said that "the marginalization of non-European people from certain types of awards and recognition, or the marginalization of women from certain types of awards and recognition, is only now starting to become an area of concern or a thing people care to put right," and that the world was evolving.
Abdulrazak Gurnah
Personal life
Gurnah is a British citizen who resides in Canterbury, England.
"I am from there," he adds, referring to Tanzania, where he still has relatives and visits whenever he can. "I live there in my head."
Writings
Abdulrazak Gurnah Novels
(1987)Departure Memories
1988 – The Pilgrims' Path 9 (Pilgrims Way Abdulrazak Gurnah)
1990 – Dottie Abdulrazak Gurnah
1990 – Dottie 1994 –  Abdulrazak Gurnah Paradise (nominated for the Whitbread Prize and the Booker Prize)
1996 – Abdulrazak Gurnah Admiring Silence
2001 – By the Sea by Abdulrazak Gurnah. (nominated for the Los Angeles Times Book Prize and listed for the Booker Prize)
2001 – Abdulrazak Gurnah By the Sea. (nominated for the Los Angeles Times Book Prize and listed for the Booker Prize)2005 Desertion
2011 – The Last Gift by Abdulrazak Gurnah
2017 – Abdulrazak Gurnah Gravel Heart
2020 – Afterlives Abdulrazak Gurnah
A Collection of 
Abdulrazak Gurnah 
Short Stories and Other Best Books by Abdulrazak Gurnah

Heinemann Educational Books, 1984, "Abdulrazak Gurnah Cages," in African Short Stories, curated by Catherine Lynette Innes and Chinua Achebe.
"Bossy" (1994), in Nadeda Obradovi's curated collection African Rhapsody: Short Stories of the Contemporary African Experience. published by Anchor Books
"Escort" (1996), in Wasafiri, vol. 11, no. 23, 44–48.
Road Stories: New Writing Inspired by Exhibition Road, edited by Mary Morris, includes "The Photograph of the Prince" (2012). Kensington & Chelsea's  Royal Borough of Kensington, London.
"My Mother Lived on an African Farm," in NW 14: The Anthology of New Writing, Volume 14, edited by Helon Habila, Lavinia Greenlaw, Ganta Books, London, 2006.
"The Arriver's Tale," edited by David Herd and Anna Pincus in Refugee Tales (Comma Press, 2016
"The Stateless Person's Tale," edited by David Herd and Anna Pincus in Refugee Tales III (Comma Press, 2019)
Non-Fiction: Abdulrazak Gurnah Essays and Criticism
"Matigari: A Resistance Tract."  In: Research in African Literatures, vol. 22, no. 4, Indiana University Press, 1991, pp. 169–72.
"Imagining the Postcolonial Writer," Exploring 'New' Literatures in the Postcolonial Age. curated by  Susheila Nasta. Cambridge: D. S. Brewer, 2000.
"The Wood of the Moon,"   Transition, no. 88, Indiana University Press, Harvard University's Hutchins Center for African and African American Research, pp. 88–113, JSTOR 3137495.
"Themes and Structures in Midnight's Children." The Cambridge Companion to Salman Rushdie is published by Cambridge University Press. Abdulrazak Gurnah edited the piece.
"Mid Morning Moon,"  Wasafiri, vol. 26, no. 2, pages. 25–29, 3 May 2011.
"The Urge to Nowhere: Wicomb and Cosmopolitanism," by Abdulrazak Gurnah, was published in July 2011.  Safundi. 12 (3–4): 261–275.
"Learning to Read". pp. 23–32, 268 in Matatu, no. 46, 2015.
As Editor
Essays on African Literature (Pearson Education Limited, 1995)
Salman Rushdie's Friend (Cambridge University Press, 2007)
Other Facts and Frequently Asked Questions About Abdulrazak Gurnah
Abdulrazak Gurnah Family
Is Abdulrazak Gurnah married?
Abdulrazak Gurnah wife – There is not much information in the public domain about his wife, but he mentioned the name "Denise" as his wife, when he won the Nobel prize. Read the article here on the Guardian.
Abdulrazak Gurnah children – there is also no information on if the novelist does or does not have children.
Abdulrazak Gurnah parents – According to Britannica, the novelist was a son of a couple of Yemeni ethnicity who lived in Zanzibar.
Abdulrazak Gurnah birthday – December 20th, 1948
Abdulrazak Gurnah

citizenship – British
Abdulrazak Gurnah family tree – There is no public information about this
Abdulrazak Gurnah Audiobook
Abdulrazak Gurnah net worth – It is currently unknown how much net worth the novelist has due to his very private life.
Summary of Paradise by Abdulrazak Gurnah – Paradise
For more related articles on Tanzania Media and Publishing click here!