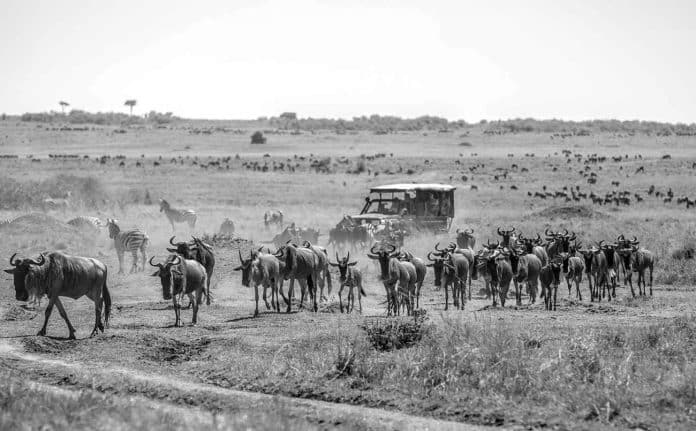 Kenya Vs Tanzania Safari: A Comprehensive Guide
Embarking on an East African safari is a dream for many. However, the question often arises: Kenya vs Tanzania safari? Which is the better choice for a safari? In this article, we will dissect the various aspects of a safari in both countries and provide a detailed comparison to help you make an informed decision.
Understanding the Costs of Safari in Kenya vs Tanzania
A safari adventure in East Africa can be not the most economical holiday you'll ever embark on. However, both Kenya and Tanzania safaris can be tailored to suit specific budgets, making them more affordable than one might initially think.
Note: The cost will be influenced by factors such as the level of accommodation, time of year, and optional activities.
Cost of Safari in Tanzania
| Accomodation | Low Cost Range | High Cost Range |
| --- | --- | --- |
| 4 Star Comfort | $500 | $675 |
| 4 Star Luxury | $800 | $1,200 |
| 5 Star Luxury | $1,250 | $1,850 |
Cost of Safari in Kenya
| Accomodation | Low Cost Range | High Cost Range |
| --- | --- | --- |
| 4 Star Comfort | $375 | $450 |
| 4 Star Luxury | $600 | $700 |
| 5 Star Luxury | $1,000 | $1,150 |
Cost of Combined Kenya & Tanzania Safari
| Accomodation | Low Cost Range | High Cost Range |
| --- | --- | --- |
| 4 Star Comfort | $450 | $600 |
| 4 Star Luxury | $650 | $1,050 |
| 5 Star Luxury | $1,300 | $1,900 |
Important: These Tanzania vs Kenya safari costs are per person, per overnight, in both high and low season, when sharing a room. They do not include overseas travel, visas, or extracurricular activities. Taxes, levies, and charges for conservation  can change and are not included in these rates.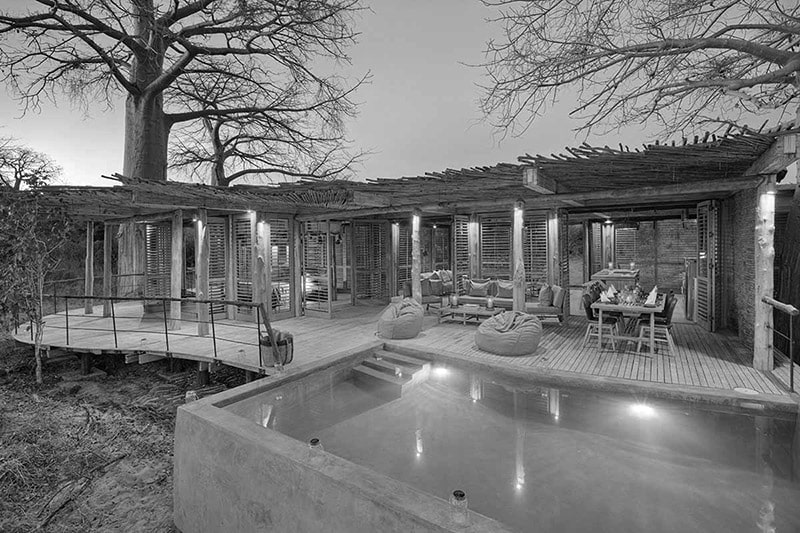 Safari Kenya vs Tanzania – Budget Constraints
Both Kenya and Tanzania offer discounts in off season, making a safari more cost-effective. However, a Kenya safari could be more economical due to its broader international exposure, leading to more flights and accommodation types.
Tip: Your safari specialist will guide you on how to optimize your budget, possibly eliminating extras such as private pools in favor of more game viewing days.
Kenya vs Tanzania for Safari – The Luxury Experience
If you're looking to indulge, a Tanzania safari might be more suitable. It is generally more expensive because of the unique reserves such as the Grumeti, Ruaha, Nyerere (Selous), and Mahale.
Note: Due to Tanzania's size, most trips out of the Northern Circuit will need usage of light aircraft transfers, which adds to the cost.
Wildlife and Game Viewing
Wildlife in Kenya
Kenya is home to the Maasai Mara, famed for its annual Great Migration where millions of wildebeest and zebra cross from Tanzania's Serengeti. This spectacle is a must-see for any wildlife enthusiast.
Wildlife in Tanzania
Tanzania boasts the vast Serengeti and the unique Ngorongoro Crater teeming with wildlife. Moreover, the remote Selous and Ruaha offer off-the-beaten-path safari experiences.
Safari Tanzania vs Kenya – Cultural Experiences
Cultural Immersion in Kenya
Kenya offers vibrant cultural experiences, especially with the Maasai and Samburu tribes. These tribes have maintained their traditional way of life, offering a unique cultural immersion.
Cultural Immersion in Tanzania
In Tanzania, you get the chance to interact with the Maasai and Hadzabe tribes, providing a rich cultural experience. Zanzibar, with its Arab influences, also adds to the cultural diversity.
Tanzania Safari vs Kenya – Landscape and Scenery
Kenyan Landscape
Kenya has diverse landscapes, from the Great Rift Valley's lakes to the snow-capped Mount Kenya and the arid landscapes of northern Kenya.
Tanzanian Landscape
Tanzania is home to Africa's highest peak – Mount Kilimanjaro. It also has beautiful beaches in Zanzibar, the vast plains of the Serengeti, and the dramatic Ngorongoro Crater.
Accommodation Options
Accommodation in Kenya
Kenya has a wide range of accommodations, from luxury lodges to budget-friendly camps. It also offers unique experiences like treehouses and tented camps in the wilderness.
Accommodation in Tanzania
Tanzania offers similar accommodation types but adds some exclusive choices. These include luxury mobile camps that move with the wildlife migration and lodges located in isolated areas for a truly remote experience.
Ease of Travel
Traveling in Kenya
Kenya has a well-established tourism infrastructure, making travel relatively easy. It has good road networks and many domestic flights connecting various parts of the country.
Traveling in Tanzania
In Tanzania, travel might be slower due to the country's size. However, it has an extensive network of domestic flights, making it easier to access remote areas.
When to Go
The best time for a safari in Kenya or Tanzania largely depends on what you want to see. The Great Migration is typically from July to October. However, game viewing is excellent year-round.
Final Thoughts
Choosing between a safari in Kenya vs Tanzania can be challenging as both offer unique experiences. Your decision will depend on your budget, interests, and what you hope to see. Whether you choose Kenya, Tanzania, or both, an East African safari will undoubtedly be an unforgettable experience.
For more articles related to Things to Do in Tanzania (Zanzibar), click here!