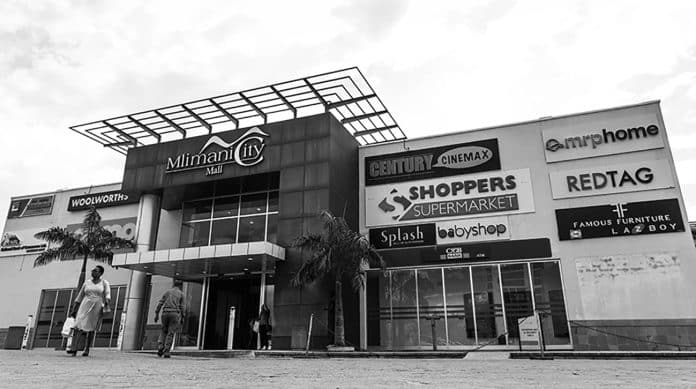 Quick Guide on Tanzania Shopping as a Tourist
The Art of Shopping in Tanzania
We thought of coming up with a Tanzania shopping guide for tourists because in most well-known tourist destinations such as the beautiful country, you will get an opportunity to buy African items and various curios not found on any other corner of the world. On approaching the parks and reserves and coastal roads leading to beach resorts, you'll see wayside vendors and marketplaces crowding the Zanzibar island, and Tanzania cities such as Dar es Salaam, Stone Town, and Arusha. A wide variety of African artefacts, including batiks, African drums, basketry, soapstone trinkets, and handcrafted chess sets, can be purchased at the museum. Also available are paintings of Maasai people and Serengeti scenery in the popular Tinga tinga style, as well as large wooden carvings of animals or salad bowls fashioned from one piece of teak, mninga, or ebony.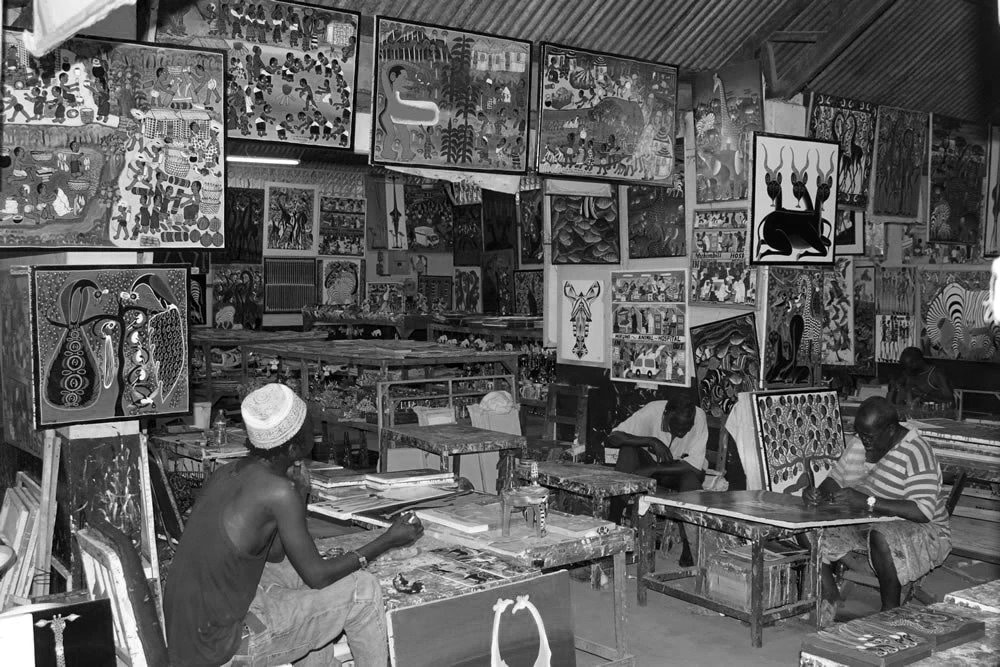 You cannot talk about Tanzania shopping errands without mentioning beaded jewelry, carved gourds, and the distinctive red checkered blankets used by Maasai men which are popular gifts. Colourful kangas and kikois, worn by both men and women, are a common sight on the streets. Other things, including clothes and cushion covers are made from these. Visit Stone Town in Zanzibar, where you can find old tiles, antique bowls, and the iconic carved wooden Zanzibar chests (formerly used as Sultans storage, but now magnificent replicas) as well as spice packets from Zanzibar.
For many Tanzanians, the semi-precious stone Tanzanite, which comes in various shades of blue and purple, is a must-have. Arusha, Dar es Salaam, and Zanzibar's Stone Town's luxury curio and jewelers shops sell tanzanite jewelry.
Curio shops, unlike others, allow you some friendly haggling, especially if the shop is quiet or you are purchasing numerous items. In most Tanzania shopping markets especially the ones in streets, haggling is often anticipated.
Remarks on Tanzania Shopping Regulations
There are regulations by the convention on International Trade in Endangered Species of Wild Fauna and Flora (CITES). Smuggling attempts can result in confiscation, penalties, and even jail time. Contraventions to international law restrict the illegal trade in elephant ivory, rhino horn, sea turtle shells, and wild cat skins like a leopard.
Tanzania Shopping Stores Regular Working Hours
Monday through Friday, 0800-17:30; Saturday, 0830-1230.
Some tourist Tanzania shopping centers are open on Sundays, whereas Muslim-owned supermarkets and other businesses close on Friday evenings but may be open on Sundays as well. Some shops in Zanzibar close for a siesta between 1200 and 1500, then reopen at 1900. In major cities, markets are open daily from 8 am to 8 pm.
Alternative Tanzania Shopping Options
A Selection of Tanzania Shopping Stores Specialized in Perfumes:
Shopping at Empire: empiregreeting.com
In 1998, the Empire organization set up shop in Tanzania's capital city of Dar es Salaam. Gifts and cards were the primary focus of its business. Wilson, Reliable, Archies, Simon Elvin, and a range of other greeting card companies from India and the United Kingdom were its exclusive wholesalers.
As the greeting card market deteriorated, the company's Tanzania shopping business began to decline as well. To counteract this decline in sales, it began expanding our product lines to include school supplies, office supplies, party supplies, home appliances, children's toys, board games, and timepieces.
Personalized presents, handbags, school bags, laptop bags, phone covers, and athletic goods are just a few of its company's current best-sellers.
The company decided to rethink its Tanzania shopping business and launch an internet store because of Tanzania's booming economy and technology improvements. Online purchases of its items are now available for customers in Tanzania and around the world.
The company's mission has always been to provide the best possible products and services at the lowest possible cost. Tanzania shopping customers and suppliers alike have come to know this store as a reliable and trustworthy company.
The company's online store has been adding new products daily since the beginning of the year. As a last resort, if they don't have the item you need, please get in touch with them, and usually they'll do their best to get it for you.
Shopping at Rozanas: https://rozanas.com/
Shopping at Zawadis: https://www.zawadis.com/collections/fragrance-men-women/ysl
Tanzania Shopping Online Marketplace for Buying and Selling
Shopping at Jumia: https://www.jumia.co.tz/
Tanzania Shopping Options for Buying Groceries Online
Fast and Fresh
https://www.fastandfresh.co.tz/index.html 
This is a home delivery Tanzania shopping minimart service. In addition to perishables, the company also produces farm-fresh eggs and meat. According to their website, they buy farm products directly from farmers and deliver them to their customers. High-quality, regionally sourced products are always top of their list.
Areas of the Country Fast and Fresh Provide Services
Fast and Fresh now delivers to Upanga; Mikocheni, Masaki, Msasani, Kariakoo, Oysterbay, Kijitonyama, and plans expansion area in the near future.
Fast and Fresh Turnaround time
As per their website, all of their orders are delivered the following day, unless otherwise specified. The following day is used by default if no time is supplied.
Suppose you can't find what you need on the website.
Don't hesitate to get in touch with them if you need something that isn't on this list. The items that are often requested will be added.
Tanzania Shopping MiniMarts
Village Supermarket Ltd
http://www.village-supermarket.com
No matter where you're from, you'll be at peace when you purchase with them.
Family-owned Village Supermarket Ltd. is situated in Tanzania's capital, Dar Es Salaam.
Food, wine, baked goods, and high-quality kitchenware and home furnishings from all around the world are all available in its boutique-style shops.
UK, UAE, CA & US products are all imports for our business. Whether you're shopping for produce, wine, dairy, or groceries, the supermarket's carefully selected selection ensures that you'll always have access to the freshest products. Its selection of organic, gluten-free, and sugar-free products is the largest in the business.
This Tanzania shopping market's aisles are lined with a variety of well-known brands, such as Nestle, Nature's Path, Maille, Lindt, Heinz, Rachel's Organic, Wilton, and Nespresso. According to their website, the market is dedicated to providing customers with the best possible selection, quality, and service. No matter where you're from, you'll be at peace when you purchase from them.
The Slipway Shopping Centre in Dar es Salaam
A craft market, restaurants, an ice cream parlour, and stunning sunset vistas are part of this waterfront commercial neighbourhood.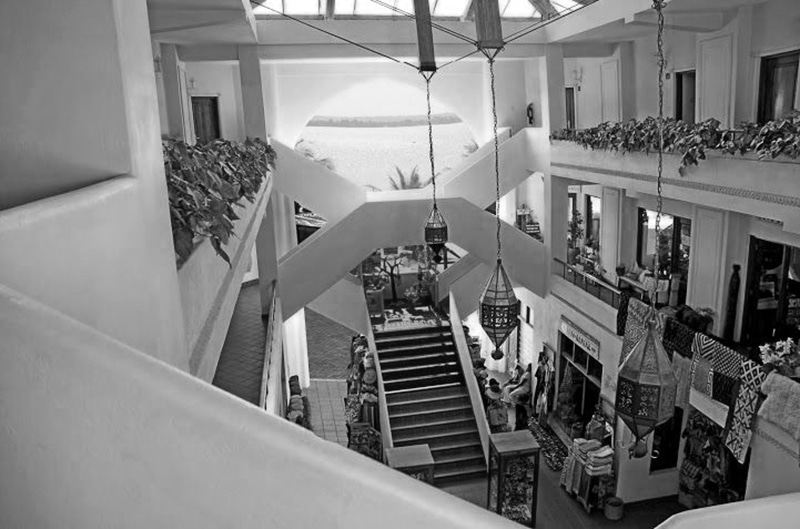 Game shopping mall Tanzania
Game – https://www.game.co.tz/en/
Tanzania Shopping Businesses in Tanzania that Deal in Computers Sector
Arusha Cultural Heritage Art Galleries and Shops
Africa's most prominent art gallery and restaurant, as well as an antiques and jewelry shop, are among the offerings at this one-of-a-kind shop. We've got it all!
Online Shopping Tanzania
Shopping online Tanzania has experienced significant growth, providing Tanzanian consumers with a convenient and accessible platform to purchase a wide range of products and services.
Tanzania online shops offer a diverse selection of products and services, catering to the needs and preferences of the country's consumers.
Check out this list of online shopping sites in Tanzania and the best online shopping sites in Tanzania:
Make sure to shop online Tanzania from these online shopping websites in Tanzania. For more Tanzania online shopping sites, check this out: Tanzania shop online
Shops in Tanzania
Gadget shop Tanzania, such as Techno Gadgets and Gadget Hub, offer a diverse selection of electronic devices, including smartphones, laptops, tablets, cameras, and accessories, catering to the tech-savvy population's needs and providing them with the latest gadgets and technology solutions.
Tanzania clothing shops showcase a rich tapestry of traditional and modern styles, with a wide array of vibrant fabrics, designs, and accessories, offering locals and tourists an opportunity to embrace the country's unique fashion culture.
Tanzania gift shop is a treasure trove of authentic and culturally inspired items, ranging from intricately crafted Maasai jewelry and carvings to traditional textiles and artwork, allowing visitors to find meaningful souvenirs that reflect the country's rich heritage.
Tigo shop Tanzania provide a comprehensive range of telecommunications services and products, including mobile phones, SIM cards, data plans, and top-up options, ensuring customers have convenient access to reliable connectivity solutions.
Fabric shops in Tanzania offer an exquisite selection of vibrant and high-quality fabrics, showcasing the country's rich textile heritage and providing customers with a diverse range of materials to create beautiful garments and crafts.
Furniture shops in Tanzania offer a diverse range of stylish and functional pieces, from contemporary designs to traditional craftsmanship, allowing customers to furnish their homes or offices with quality furniture that suits their individual tastes and needs.
Gold shop in Tanzania provides a unique opportunity for individuals to explore and purchase exquisite gold jewelry and investment-grade gold bars or coins, reflecting the country's rich history and abundance of natural resources.
Jewellery shops in Tanzania showcase an exquisite collection of handcrafted pieces adorned with precious gemstones, reflecting the country's diverse cultural heritage and offering customers a chance to find unique and timeless jewelry.
Tanzania computer shops offer a wide selection of computers, laptops, peripherals, and accessories, catering to the technological needs of individuals, businesses, and educational institutions with reliable products and services.
Tanzania duty free shop provides travelers with the opportunity to purchase a range of tax-exempt goods, including luxury items, electronics, cosmetics, and spirits, making it a convenient and cost-effective shopping destination within the country's airports and seaports.
Tanzania wholesale shops offers bulk quantities of various products, serving businesses and retailers with a cost-effective solution to procure goods in large quantities, supporting trade and entrepreneurship in the country.
Tanzania Shopping Mall
Tanzania is home to several modern shopping malls, such as the Slipway in Dar es Salaam and Mlimani City in Dar es Salaam and Arusha, which provide a wide range of retail stores, supermarkets, restaurants, entertainment options, and services, offering a convenient and enjoyable shopping experience for residents and visitors alike.
Check them out here:
Shopping in Arusha Tanzania
Arusha, Tanzania offers a vibrant shopping experience with bustling markets, boutique stores, and malls, where visitors can explore a variety of local crafts, traditional textiles, jewelry, and fresh produce.
There are plenty of shopping malls in Arusha Tanzania, including Njiro Complex and The Mall, offering a wide range of international and local brands, restaurants, cinemas, and entertainment options, providing a convenient and enjoyable shopping experience for both residents and visitors.
Shopping in Moshi Tanzania
Shopping in Moshi, Tanzania offers a mix of traditional markets and modern establishments, where visitors can explore local craft markets like Maasai Market for unique handmade items, or visit Kilimanjaro Mall for a variety of retail stores, supermarkets, and dining options, providing a diverse shopping experience in the scenic town.
For more articles related to Things to Do in Tanzania, click here!