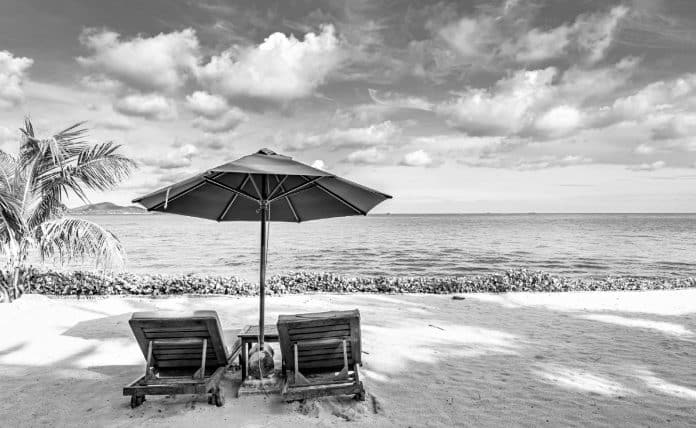 Zanzibar Tanzania Vacation Packages: The Ultimate Guide to Planning Your Dream Trip
Planning a dream vacation to Zanzibar, Tanzania? Look no further! This ultimate guide will provide you with all the information you need to create the perfect itinerary. Whether you're craving a relaxing beach getaway or an adventurous exploration of the island's rich history and vibrant culture, Zanzibar has it all. We have also curated Zanzibar Tanzania vacation packages specially for you. This is to help you have a fun-filled and enjoyable trip without stress or worry about what to do next in this amazing location. 
Why Choose Zanzibar for Your Dream Vacation
Zanzibar, an archipelago off the coast of Tanzania, is a tropical paradise that offers a unique blend of stunning natural beauty, rich cultural heritage, and a vibrant local atmosphere. With its pristine white sandy beaches, crystal-clear turquoise waters, and breathtaking sunsets, Zanzibar is the perfect destination for those seeking relaxation and tranquility.
Our Tanzania Zanzibar vacation packages are not just about beaches. The island is also home to Stone Town, a UNESCO World Heritage site and the cultural heart of Zanzibar. Here, you can wander through the narrow, spice-scented streets and admire the fascinating blend of Arab, Persian, Indian, and European architecture. Dive into the island's history as you explore the Sultan's Palace, the House of Wonders, and the Old Fort. The vacation package is all-encompassing, and after your tour, you'll be glad you took the trip to explore Zanzibar. 
Must-See Attractions in Zanzibar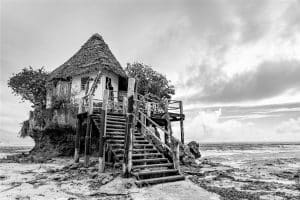 Our Zanzibar Tanzania vacation packages have something for everyone. If you're a beach lover, head to Nungwi or Kendwa, where you can bask in the sun, swim in the clear waters, and enjoy water sports like snorkeling and diving. For a unique experience, visit the Rock Restaurant, a famous seafood restaurant perched on a rock in the Indian Ocean.
To immerse yourself in Zanzibar's cultural heritage, a visit to Stone Town is necessary. Explore the bustling markets, visit the iconic Forodhani Gardens, and learn about the island's spice trade history at the Spice Market. Don't miss the chance to take a spice tour and discover the aromatic wonders of Zanzibar's famous spices, such as cloves, nutmeg, and cinnamon.
For nature enthusiasts, a trip to Jozani Forest is highly recommended. This lush tropical forest is home to the endangered red colobus monkeys, which can be spotted swinging from the branches. You can also take a boat trip to Prison Island, where you can relax on the beach, swim with giant tortoises, or explore the ruins of an old prison.
Best Time to Visit Zanzibar
Zanzibar enjoys a tropical climate, with warm temperatures and plenty of sunshine throughout the year. However, the best time to visit depends on your preferences and what you want to experience on the island.
The peak tourist season in Zanzibar is from June to October, during the dry season. The weather is generally sunny, with little to no rainfall, making it the perfect time for beach activities and water sports. However, this is also the busiest time, so expect larger crowds and higher prices.
If you prefer a quieter and more affordable experience, consider visiting during the shoulder seasons of November to December and March to May. The weather is still pleasant, although there might be occasional rainfall. During these months, you can enjoy discounted rates on accommodations and fewer tourists.
The rainy season in Zanzibar falls between April and May, and again from November to December. While the rain can be a bit unpredictable during these months, it usually comes in short bursts and doesn't disrupt activities for long. Plus, the island is lush and green, offering a different kind of beauty.
Types of Vacation Packages Available in Zanzibar
Tanzania Zanzibar vacation packages offer a wide range of packages to suit every traveler's needs and preferences. Whether you're looking for an all-inclusive luxury resort experience or a budget-friendly backpacking adventure, there is a package that will cater to your desires.
Luxury resorts in Zanzibar provide the ultimate in relaxation and indulgence. These packages often include airport transfers, luxurious accommodation, access to private beaches, spa treatments, and gourmet dining options. Some resorts even offer exclusive activities such as sunset cruises or private island excursions.
For those on a budget, there are plenty of affordable guesthouses and budget hotels in Zanzibar. These packages usually include accommodation, breakfast, and sometimes airport transfers. While the amenities may not be as luxurious as those in high-end resorts, you can still enjoy the stunning beaches and explore the island's attractions.
If you're an adventurous traveler, consider booking a safari and beach package. This type of package allows you to combine a thrilling safari experience on the mainland with a relaxing beach getaway in Zanzibar. You can witness the incredible wildlife in Tanzania's national parks and then unwind on the idyllic beaches of Zanzibar.
How to Choose the Right Vacation Package for Your Needs
Choosing Zanzibar Tanzania vacation packages depends on your preferences, budget, and the experience you want to have. Here are a few factors to consider when making your decision:
Budget

: Determine how much you're willing to spend on your vacation and look for packages that fit within your budget. Consider the overall value of the package, including the inclusions and amenities offered.

Accommodation

: Decide whether you prefer a luxury resort, a budget hotel, or a guesthouse. Research the different options available and read reviews to ensure they meet your standards.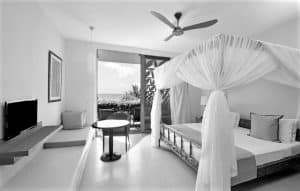 Activities: Think about the activities you want to do in Zanzibar. If you're a beach lover, make sure the package includes beach access and water sports. If you're interested in history and culture, look for packages that offer guided tours of Stone Town and other historical sites.
Inclusions: Take note of what is included in the package. Some packages may include meals, airport transfers, or additional activities. Compare the inclusions of different packages to find the one that offers the best value for your money.
Flexibility

: Consider how flexible the package is in terms of dates and activities. Some packages may have fixed itineraries, while others allow you to customize your trip. If you have specific preferences or want to explore the island at your own pace, opt for a more flexible package.
By considering these factors, you can choose Tanzania Zanzibar vacation packages that align with your preferences and ensure a memorable and enjoyable trip to Zanzibar.
Planning Your Itinerary for a Memorable Trip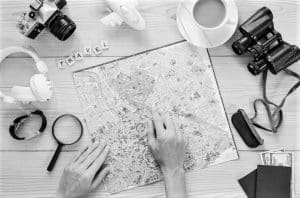 A Traveler Planning a trip by examining a map to a destination
To make the most of your Zanzibar Tanzania vacation packages, planning your itinerary carefully is essential. Here are some tips to help you create a memorable trip:
Prioritize

: Make a list of the must-see attractions and activities in Zanzibar that align with your interests. Prioritize the ones that are most important to you and allocate enough time for each.

Balance

: Strike a balance between relaxation and exploration. While it's tempting to spend all your time lounging on the beach, don't miss out on the island's cultural and historical treasures.

Research

: Read up on the attractions and activities you plan to visit. Familiarize yourself with their opening hours, admission fees, and any special requirements. This will help you plan your days more efficiently and avoid any disappointments.

Map it out

: Once you have a list of attractions and activities, map them out to see their locations relative to your accommodation. This will help you plan your days geographically, minimizing travel time between attractions.

Be flexible

: While it's important to have a plan, be open to spontaneous discoveries and unexpected opportunities. Leave some room in your itinerary for unplanned adventures or relaxation time.

Consider guided tours

: If you prefer a hassle-free experience, consider booking guided tours for certain attractions or activities. This way, you can benefit from the knowledge and expertise of local guides.
By planning your itinerary in advance, you can make the most of your time in Zanzibar and ensure a memorable and fulfilling trip.
Tips for Saving Money on Zanzibar Vacation Packages
Traveling to Zanzibar doesn't have to break the bank. Here are some tips for saving money on vacation packages:
Travel during the shoulder season

: As mentioned earlier, traveling during the shoulder seasons can save you money on accommodations and flights. Take advantage of the discounted rates offered during these periods.

Be flexible with dates: If your travel dates are flexible, use flight search engines to find the cheapest days to fly to Zanzibar. Avoid peak holiday periods when prices tend to be higher.
Compare packages

: Shop around and compare different vacation packages to find the best deals. Check multiple travel websites and contact travel agencies directly to get quotes and compare prices.

Book in advance

: Booking your vacation package well in advance can often result in lower prices. Many travel providers offer early bird discounts or special promotions for early bookings.

Consider all-inclusive packages

: All-inclusive packages can be a cost-effective option as they include accommodation, meals, and sometimes even activities. Calculate the overall cost and compare it to individual bookings to see if it offers better value for your money.

Look for package deals with flights

: Some vacation packages include flights, which can save you money compared to booking flights separately. Compare the prices of package deals with flights to individual flight bookings to see which option is more cost-effective.
Remember to read the terms and conditions of the packages carefully, including any cancellation or refund policies, before making your final decision.
Safety Tips and Precautions for Traveling to Zanzibar
While Zanzibar is generally a safe destination, it's always important to take precautions to ensure a smooth and trouble-free trip. Here are some safety tips for traveling to Zanzibar:
Health precautions

: Check with your doctor or a travel health clinic before your trip to ensure you have the necessary vaccinations and medications. Mosquito-borne diseases like malaria are present in Zanzibar, so take appropriate measures to protect yourself from mosquito bites.

Stay informed

: Stay updated on the current travel advisories and any safety warnings issued for Zanzibar. Register with your embassy or consulate for any emergency alerts or notifications.

Respect the local culture: Zanzibar is a predominantly Muslim society, so it's important to respect the local customs and traditions. Dress modestly when visiting religious sites or local communities, and be mindful of local customs and etiquette.
Avoid walking alone at night: As with any destination, it's advisable to avoid walking alone at night, especially in unfamiliar or poorly lit areas. Stick to well-lit and populated areas, and consider using taxis or other forms of transportation after dark.
Protect your belongings

: Keep your valuables secure and be mindful of your surroundings. Use a money belt or a secure bag to carry your passport, money, and other important documents. Avoid displaying expensive jewelry or electronics that may attract unwanted attention.

Use reputable transportation

: Use reputable taxi services or arrange transportation through your accommodation. If you're renting a car or scooter, ensure that you have the necessary licenses and insurance.
By taking these precautions, you can ensure a safe and enjoyable trip to Zanzibar.
Conclusion and Final Thoughts on Planning Your Dream Trip to Zanzibar
Zanzibar offers a truly unforgettable vacation experience, with its stunning beaches, rich cultural heritage, and warm hospitality. Planning your trip carefully and choosing the right Zanzibar Tanzania vacation packages can create memories that will last a lifetime.
Consider your preferences, budget, and the experiences you want to have when choosing a vacation package. Plan your itinerary to make the most of your time in Zanzibar, balancing relaxation and exploration. Take advantage of money-saving tips and precautions to ensure a smooth and safe trip.
Zanzibar is waiting to enchant you with its natural beauty, vibrant culture, and welcoming locals. So, pack your bags, book your vacation package, and get ready to embark on the trip of a lifetime. Zanzibar is calling; are you ready to answer?
Remember, whether you're a beach lover, a history enthusiast, or an adventure seeker, Zanzibar has it all. So, start planning your dream trip to Zanzibar today and get ready to create memories that will last a lifetime.
For more articles related to Things to Do in Tanzania (Zanzibar), click here!