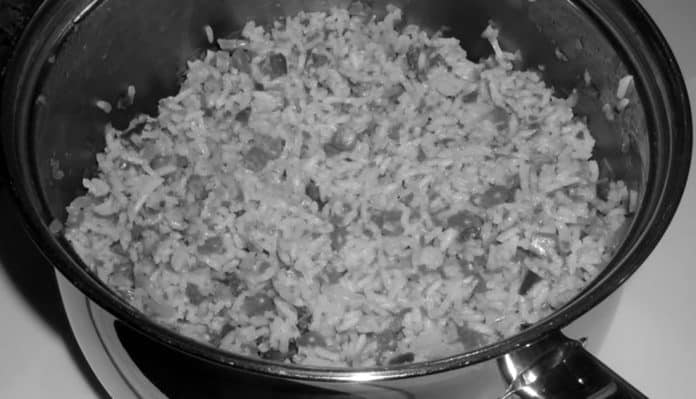 Swahili Food Recipe: Authentic Tanzania Vegetable Rice Recipe
Summary
This is one of the rice and vegetable recipes to consider due to how quick and easy to execute.
ONE HOUR TO GET READY
SERVES: 4
US UNITS – all the measurements in this rice with vegetable rice recipe are in United States units. Ensure to convert these to your local units.
Ingredients for Vegetable Rice
1 1⁄2 cups of basmati rice

three tbsp. oil (vegetable

one chopped onion

two smashed garlic cloves

3 cups of water or three cups of vegetable stock

Four oz sweet corn [2/3 cup]

1⁄2 red bell chillies or half green bell chopped pepper.

one big grated carrot
How to Make Mixed Vegetable Rice
The first step in how to make vegetable rice is the standard rinsing of the rice in cold water in a colander, then drain for about fifteen minutes.

In a large skillet, warm the oil and cook the onion for several minutes over medium heat until tender.

Put in the rice and constantly stir while frying for about 10 minutes, and keep at it to prevent the rice from sticking to the pan.

Stir in the stock/water and the garlic thoroughly. Heat to a boil and simmer for five minutes over high flames, then lower to low heat, cover, and simmer for twenty minutes.

Arrange the corn on top of the rice, followed by the pepper, and then the grated carrot.

Cover closely and cook over low flame till the

vegetable mixed rice

is tender, then combine with fork and knife and serve right away.
For more articles related to Tanzania Food Recipes, click here!