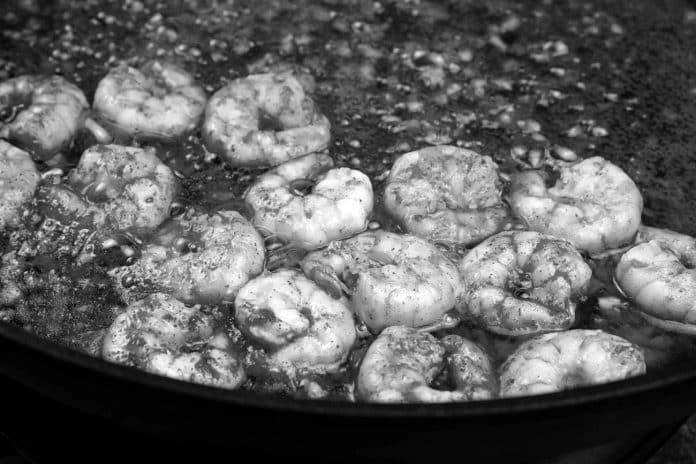 Swahili Food Recipe: Making Swahili Garlic Pilipili Chilli Prawns
Chilli prawns are a favourite of mine and my daughter's. We adore prawns, so this garlic chilli prawns recipe was a clear brainer, and we definitely had no hesitation about tasting the finished product. We served prawns with chapati and a nice prawn folded in it, dipped in the soup, and we were good to go. After the very first bite of the chilli prawns, we immediately closed our eyes, and for a good reason — it was amazing!
I hope you will enjoy the guide, as per below!
Prawns with Chilli (Garlic Pili Pili)
These chilli prawns dishes have a lot of flavours! Lemon, garlic and a dose of chilli… it's a winning combination!
1 onion (medium) (slices)

one tablespoon of garlic (chopped)

three tablespoons of tomato paste

one teaspoon of paprika de Espana (ground)

a quarter teaspoon of turmeric (ground)

one teaspoon of cumin (ground)

one tablespoon butter

Chilli flakes (1/2 teaspoon) (optional)

1 Chili (fresh) (chopped)

1/2 kilogram prawns, cleaned and de-veined

One lemon (juiced].

One tablespoon coriander.

one tablespoon of salt
Now, you should be ready to enjoy your Chilli garlic prawns!
For more articles related to Tanzania Food Recipes, click here!