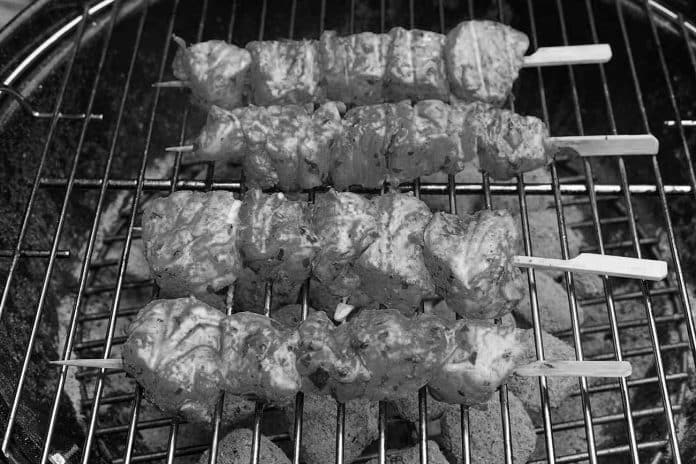 Swahili Food Recipe: Tanzanian Version of Fish Kebabs (Croquettes)
My mom isn't a big fan of fish, so we didn't eat it very much when I was a kid. Considering that I was raised up on the coast, where there was plenty of fish, it was really a sad situation. Fortunately, I grew up and eventually took control of my personal kitchen. I have a number of fish dishes that can be used to convert non-fish eaters and one of them is the fish kebabs.
Here's one of quick and simple fish kebab recipes dish that's perfect for your kids' lunchboxes, a snack, or a meal paired with rice and gravy.
I sincerely hope you enjoy it as often as I have.
Best Fish for Kebab and Mixture of Tuna
1 tbsp garlic-ginger paste

1 1/2 tbsp onion, shredded

one teaspoon of paprika de Espana

one teaspoon turmeric

One teaspoon of cumin powder

Chilli powder (1/2 teaspoon)

Tuna steaks, 250 grams

two lemons, juiced

one teaspoon of salt
Extra Ingredients in the Recipe for Fish Kebabs
Two mashed potatoes.

Two tablespoons of coriander, roughly sliced.

Bread crumbs.

Two lightly whisked eggs

Oil for frying
Fish Kebab Recipe – How to Make Fish Kebabs
In a large mixing bowl, combine all of the ingredients and stir thoroughly. Ensure the tuna pieces are thoroughly spiced.

Cover and simmer for 15-20 minutes on medium heat.

Remove from the cooker and leave to cool.

Combine the crushed potatoes and coriander in a separate bowl, then scatter the tuna in large pieces into small pieces.

Combine all ingredients in a mixing bowl and add one squeeze or 2 of lemon juice. Taste to see whether the amount of lemon and salt is sufficient.

Grab a bunch of the potato-tuna mixture and roll it into a ball. Repeat with the remaining kebabs.

Roll the formed kebab in the breadcrumbs after dipping it in the egg

Continue until all of the components have been lightly breaded and formed.

In a semi-deep saucepan, heat the oil.

Put in the

fish kebabs

and cook till golden brown over medium heat.

Drain on kitchen paper

Enjoy the

fish kebabs
We hope this fish kebabs recipe has been straightforward and simple for you!
For more articles related to Tanzania Food Recipes, click here!