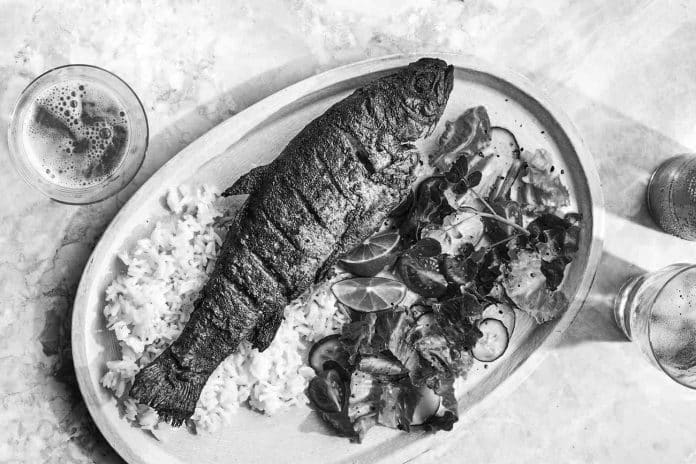 Swahili Food Recipe: Tanzanian Crispy Whole Fried Fish the Right Way
Growing up as a kid, I was not a big fan of fish. My mother favors fish fillets, so learning to consume fish off of the bone was something I learned much later in life. While I am not quite there yet, I feel like I'm leaving a lot of little or no fish on the skeleton. The crispy whole fried fish is one of my favorite recipes because the fish comes out crispy on the outside while remaining soft and juicy on the inside. I absolutely adore frying whole fish and presenting it with a side sauce made with sour onions because it makes my soul happy.
I used a fish called Sheri from the Middle East and also changu in Eastern Africa to prepare the crispy whole fried fish recipe – feel free to experiment with different fish types native to your area.
Ingredients
 two small/medium-sized fish

 one teaspoon of salt

 one teaspoon of chilli powder

 three onions

 five garlic cloves smashed

 1/2 inch crushed ginger

 Half a cup of Soy sauce

 one tablespoon of tamarind paste

 one teaspoon of sugar

 1/2 lemon juice
How to Fry Whole Fish Crispy – Step by Step Instructions
 Score the fish on both sides (this provides you with extra crispy bits)

 In a large pan, pour in the cooking oil (I make use of a non-sticky saucepan)

 Add the whole fish to the hot oil

 Fry for 4 minutes before carefully turning the fish over.

 Simmer for another four mins on the other side.

 Put the

crispy whole fried fish

on a metal rack to drain any extra oil.
How to Fry Crispy Whole Fish and Make the Sauce
In a second nonstick pan, cook the onions for eight minutes on moderate flame.

 Cook for another 2 minutes after adding the garlic and ginger – you may also add fresh sliced chili at this time.

 Combine the soy sauce, sugar and tamarind paste in a mixing bowl.

Cook for 5 minutes, or until the mixture begins to boil.

 Taste it after adding the lemon juice
Suggestions for Serving:
Dish the crispy whole fried fish along with coconut rice, tangy sauce, and fried plantains on the side.
For more articles related to Tanzania Food Recipes, click here!