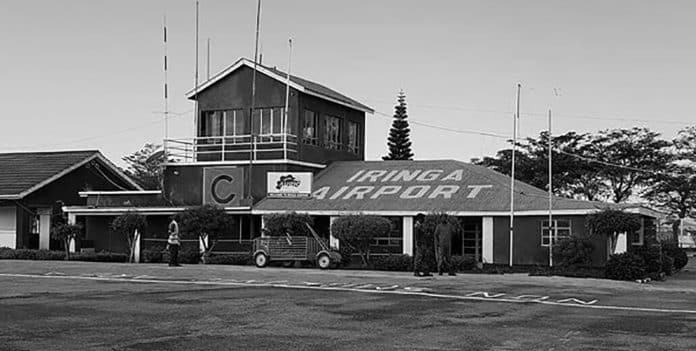 Iringa Airport Tanzania (Nduli Airport Iringa) – Information, Arrival and Departure Passenger Guides
Tanzania Airports Authority (TAA) manages, maintains, and operates 59 airports, including Iringa Airport. The airport belongs to the GROUP III category of airports. It operates local flights. The airport is overseen by a manager who is also in charge of managing and monitoring the region's other airstrips, which include Mufindi (Mgololo) and Mafinga, as well as Njombe Airport.
Iringa Airport is 18 km northeast of Iringa Town, about 4678 feet asl. Its geographical coordinates are 0354507.71E 074006.22S, with a reference temperature of 24.7 degrees Celsius. The total surveyed area of the airport is 112.5 hectares has a runway of 1679 meters in length and a width of 30m, and is classified as a code 5 aerodrome according to the ICAO standards.
Iringa Airport's feasibility study started in 1950, followed by intricate design. In 1970, the government planned to begin the project in stages, depending on funding availability. The government chose to make Iringa airport operational in 1980.
After the runway, apron, taxiway, terminal building, meteorological observatory station (OBS), fire station, and control tower buildings were completed in 1982, Iringa airport was formally inaugurated.
Iringa Airport presently has one regular flight, operated by Auric Air thrice a week and carrying 13 passengers. Previously, the national airline Air Tanzania Company Limited operated 3 flights each week, all of which were Bombadier DHC Q400s with a carrying capacity of 70 people. However, these flights have been suspended since June 2020 owing to ongoing airport apron rehabilitation. However, the airport receives a lot of unscheduled aircraft, as well as charter flights (passengers disembarking/embarking).
Iringa Airport is classified as a Code 2C airport by the International Civil Aviation Organization Annex 14. The airport's infrastructure includes a 1679m long and 30m wide runway with orientations of 20 and 02, PCN 15/F/B/Y/U), a 23m-by-23m helipad, 2 taxiways, and an apron that can accommodate three medium-sized aircraft (ATR 72).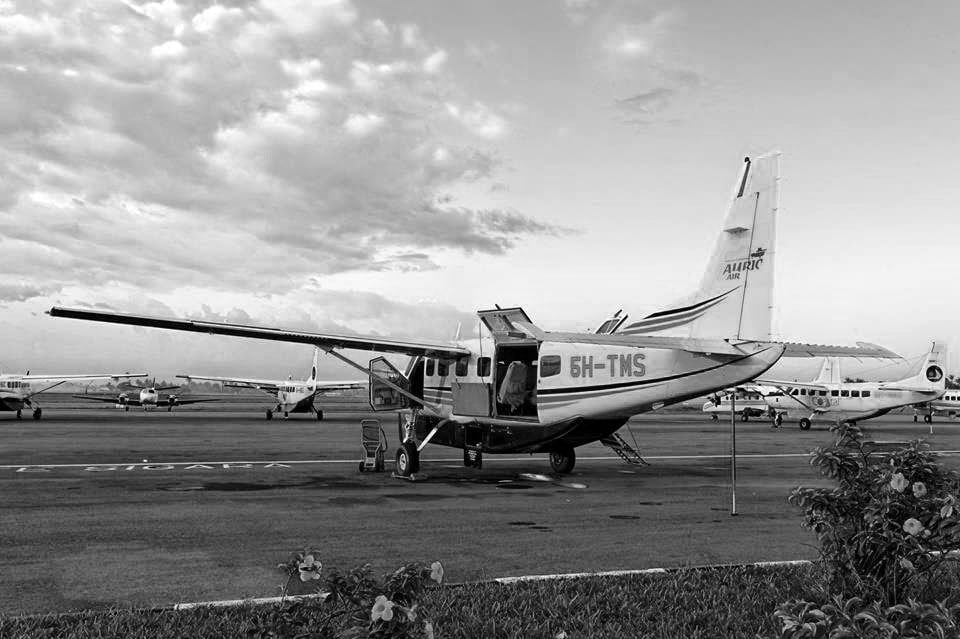 Firefighting and Rescue Services (RFFS) at the Iringa Airport
The fire category at Iringa Airport is five (CAT 5). Its RFFS station has recently been upgraded and now has all of the necessary physical and communication facilities, as well as other rescue equipment.
Iringa Tanzania Airport Guide for Passenger Arrivals
Iringa Airport Arrival
At the Iringa Airport, passengers exit the plane via an accommodation ladder and are brought to the arrival lounge using special buses. (For airplanes parked at a remote parking location).
Iringa Airport Public Health Inspections
If you have any COVID-19 symptoms, such as fever or diarrhea, please notify the Public Health-Check Counter. For additional information, please refer to www.moh.go.tz.
Iringa Airport Control of Passports
Please submit your passport at the immigration booth marked "Non-Residents and Residents and Diplomats." Please make sure that your travel documents are up to date. For additional information, please refer to www.immigration.go.tz
Iringa Airport Baggage Claim
After your luggage has been checked in at the Iringa Airport, head to the baggage claim area then go over your baggage claim receipts to see if you may collect it. If you have any questions concerning your luggage, such as misplaced luggage or damage, proceed to a nearby baggage claim counter for further information and assistance
Iringa Airport Guide for Passenger Departure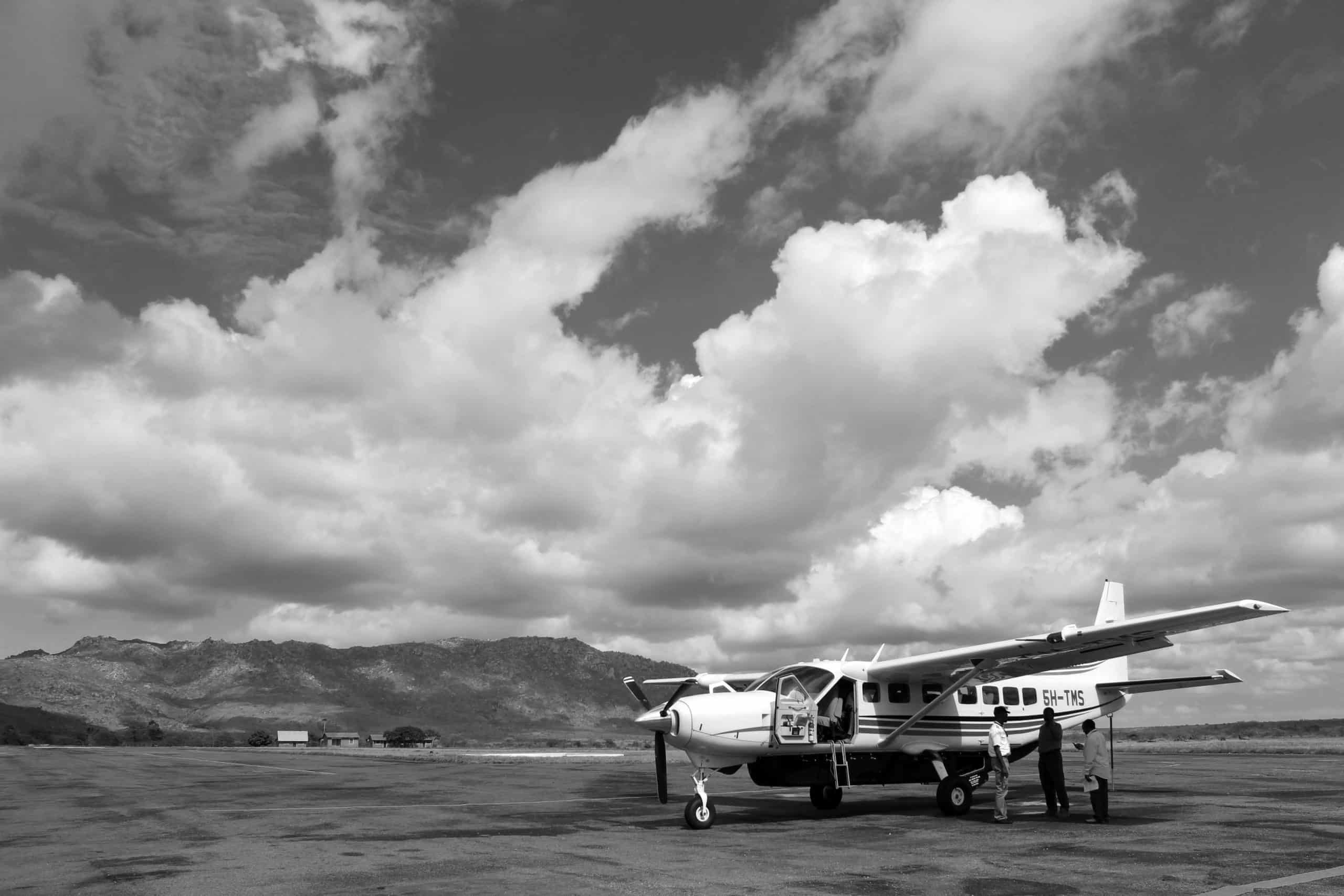 Check-in
Please arrive and check-in early at the Iringa Airport International and Domestic Flight Check-In Counters.
Provide your plane ticket, national ID or passport and submit your luggage at the check-in counter. Proceed to receive your luggage receipt and boarding pass from the airline employees.
Iringa Airport Custom Inspection
Passengers leaving Iringa Airport or Tanzania in general with a considerable quantity of currency may be forced to go through the customs declaration process. For further information, please visit www.tra.go.tz.
Iringa Airport Immigration
Present your boarding pass and passport to the immigration officer at the Iringa Airport passport control station. To ensure a smooth check, please remove your passport covers. Your passport must be valid for at least 6 months in some countries, and you may also require a valid visa. Before traveling, you should always verify the entrance criteria of your target country; it is also recommended that you apply for a visa at the appropriate embassy. More information may be found at www.immigration.go.tz.
Iringa Airport Security Check
At the Iringa Airport security checkpoint, they evaluate carry-on luggage and carry-on security inspections. Please show security your boarding pass and run your carry-on luggage thru the X-ray scanner. Then walk through the metal detection gate.
Iringa Airport Boarding Gate
Please follow the airline's instructions for boarding.
Boarding
At the Iringa Airport, passengers board the aircraft using customized busses and utilize accommodation ladders to gain access to the aircraft. This applies to remotely parked aircraft.
You can explore more articles related to airports in Tanzania by clicking here!