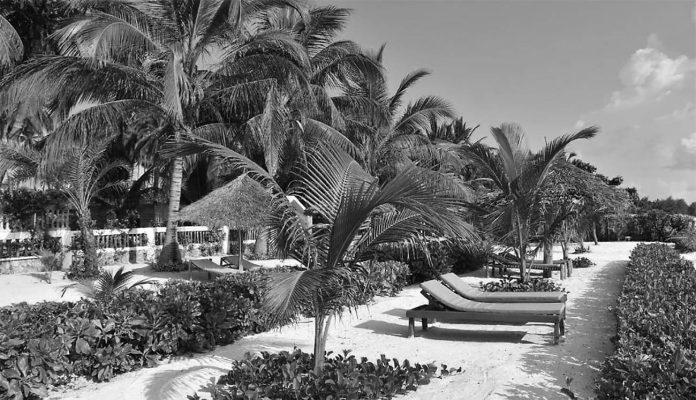 A Tropical Haven: Exploring the Beauty of Silver Sands Beach Hotel in Tanzania
Welcome to a tropical paradise unlike any other – Silver Sands Beach Hotel Tanzania. Nestled along the stunning coastline of the Indian Ocean, this hidden gem is a haven of beauty and tranquility that will leave you enchanted. With its pristine beaches, crystal-clear turquoise waters, and lush tropical gardens, Silver Sands Beach Hotel offers a truly unforgettable escape from the stresses of everyday life.
Step foot onto the soft, powdery sands and feel the warm sun on your skin as you immerse yourself in the breathtaking natural surroundings. Whether you're looking for relaxation or adventure, this idyllic retreat has it all. Indulge in the luxury of their first-class accommodations, each thoughtfully designed to ensure utmost comfort and style. From spacious villas to cozy bungalows, every room offers a personal sanctuary with breathtaking views of the ocean or gardens.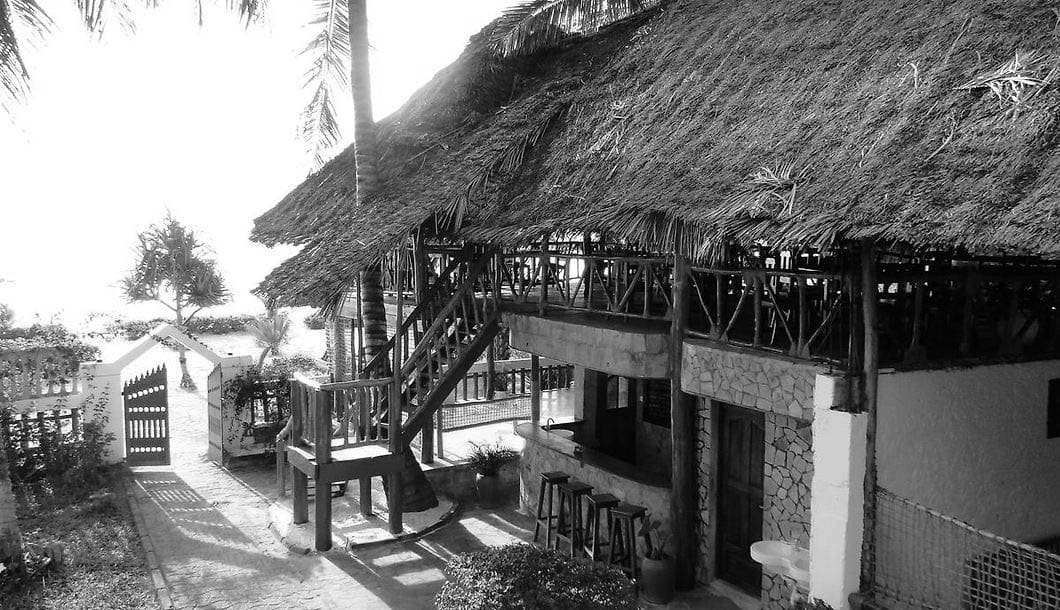 Location and Accessibility of Silver Sands Beach Hotel
Silver Sands Beach Hotel is located on the picturesque coastline of Tanzania, just a short drive away from the bustling city of Dar es Salaam. Situated in the village of Kigamboni, this tropical haven is easily accessible from the city center via a scenic ferry ride across the Indian Ocean. Upon arrival, you'll be greeted by the hotel's friendly staff, who will ensure a seamless transition from the city to this tranquil paradise. The hotel also provides airport transfers for guests arriving by air, making it convenient for international travelers.
Accommodations and Amenities at Silver Sands Beach Hotel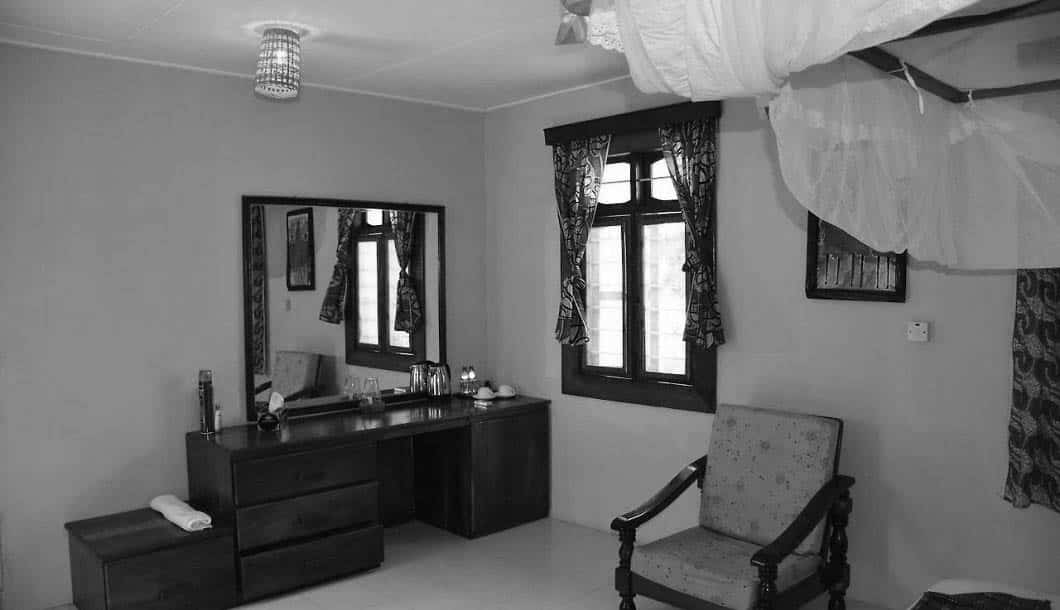 Prepare to be amazed by the range of accommodations and amenities offered at Silver Sands Beach Hotel Tanzania. From spacious villas to cozy bungalows, each room is designed with comfort and style in mind. The villas feature private balconies overlooking the ocean, perfect for enjoying the stunning sunsets. The bungalows, nestled in the lush gardens, offer a more intimate and secluded experience. No matter your choice, every room is equipped with modern amenities, including air conditioning, flat-screen TVs, and Wi-Fi, ensuring a comfortable stay.
When it comes to amenities, Silver Sands Beach Hotel spares no expense. The infinity pool, overlooking the ocean, is the perfect spot to relax and unwind. Take a refreshing dip in the crystal-clear waters or simply lounge by the poolside with a tropical cocktail in hand. For those seeking ultimate relaxation, the hotel's spa offers a range of treatments and massages, guaranteed to rejuvenate your mind, body, and soul. Additionally, the hotel boasts a well-equipped fitness center, tennis courts, and a kids' club, ensuring there's something for everyone.
Beach Activities and Attractions near Silver Sands Beach Hotel
Silver Sands Beach Hotel Tanzania is a paradise for beach lovers and adventure seekers alike. The hotel's pristine beach offers a wide range of activities to keep you entertained. Dive into the vibrant coral reefs and discover a world teeming with colorful marine life. Snorkeling and scuba diving excursions can be arranged through the hotel, allowing you to explore the underwater wonders of the Indian Ocean. For those who prefer to stay above water, kayaking, paddleboarding, and jet skiing are also available.
If you're looking to venture beyond the beach, Silver Sands Beach Hotel is conveniently located near a number of attractions. Take a day trip to the nearby Dar es Salaam Marine Reserve, home to a diverse array of marine species. Embark on a thrilling safari adventure in the Selous Game Reserve, one of the largest protected wildlife areas in Africa. Here, you'll have the opportunity to spot elephants, lions, giraffes, and more in their natural habitat. For a taste of local culture, visit the Mwenge Carvers Market, where you can browse and purchase traditional Tanzanian crafts and artwork.
Dining Options and Cuisine at Silver Sands Beach Hotel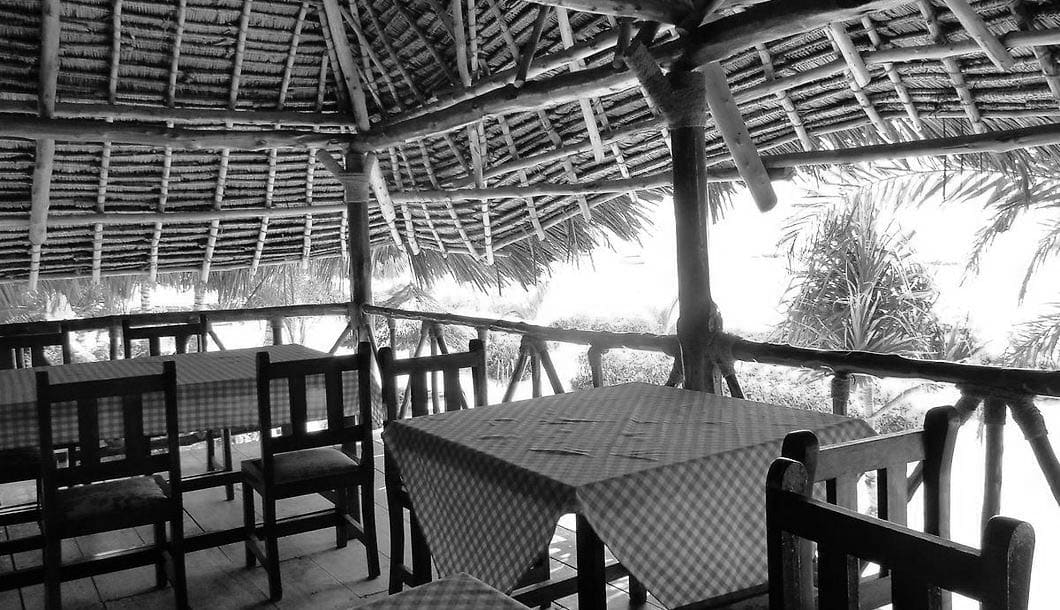 Indulge your taste buds with the exquisite dining options available at Silver Sands Beach Hotel Tanzania. The hotel's main restaurant offers a diverse menu featuring both local and international cuisine. Feast on freshly caught seafood, succulent grilled meats, and flavorful vegetarian dishes, all prepared by the hotel's talented chefs. For a more intimate dining experience, the beachfront restaurant is the perfect setting to enjoy a romantic candlelit dinner under the stars. And don't forget to sample the delicious tropical cocktails and local wines available at the hotel's bars.
Exploring the Surrounding Area – Local Markets, Wildlife Reserves, and Cultural Experiences
Beyond the confines of the hotel, there is a wealth of experiences waiting to be discovered. Take a stroll through the vibrant streets of Dar es Salaam and immerse yourself in the local culture. Explore the bustling markets, where you can haggle for unique souvenirs, colorful fabrics, and traditional handicrafts. Don't forget to sample the local street food, bursting with flavors and spices that will tantalize your taste buds.
For wildlife enthusiasts, a visit to the nearby Selous Game Reserve is a must. Embark on a safari adventure and witness the majesty of African wildlife up close. Traverse the vast plains on a guided tour and spot elephants, lions, zebras, and a myriad of other animals in their natural habitat. The reserve also offers boat safaris along the Rufiji River, providing a unique opportunity to observe hippos, crocodiles, and a variety of bird species.
To truly immerse yourself in the local culture, consider participating in a traditional Maasai village tour. Learn about the customs and traditions of the Maasai people, one of Tanzania's most iconic tribes. Engage in traditional dances, witness traditional ceremonies, and interact with the locals to gain a deeper understanding of their way of life. These cultural experiences offer a unique insight into the rich heritage of Tanzania.
Customer Reviews and Testimonials of Silver Sands Beach Hotel
Don't just take our word for it – hear what others have to say about their experiences at Silver Sands Beach Hotel. The hotel has received rave reviews from satisfied guests who have praised the impeccable service, stunning location, and world-class amenities. Many guests have remarked on the warm and friendly staff, who go above and beyond to ensure a memorable stay. From honeymooners to families and solo travelers, Silver Sands Beach Hotel has consistently exceeded expectations and left a lasting impression on its guests.
Tips for Planning a Trip to Silver Sands Beach Hotel
When planning your trip to Silver Sands Beach Hotel Tanzania, here are a few tips to ensure a smooth and enjoyable experience. First, consider the best time to visit. Tanzania has a tropical climate, with the dry season from June to October being the most popular time for tourists. However, visiting during the wet season from November to May can offer lower rates and fewer crowds. Next, make sure to pack appropriate clothing for the beach and safari activities, including swimwear, sun hats, and lightweight, breathable clothing. Finally, don't forget to check the visa requirements and ensure you have the necessary vaccinations before traveling to Tanzania.
Special Offers and Promotions at Silver Sands Beach Hotel
Silver Sands Beach Hotel often offers special promotions and packages to make your stay even more memorable. Keep an eye out for discounted rates, complimentary upgrades, and exclusive deals on activities and dining. By taking advantage of these offers, you can enhance your experience and make the most of your time at this tropical haven.
Final Thoughts on Silver Sands Beach Hotel
In conclusion, Silver Sands Beach Hotel Tanzania is a true tropical paradise that offers a perfect blend of beauty, tranquility, and adventure. Whether you're seeking relaxation on the pristine beaches, thrilling water sports activities, or cultural experiences in the surrounding area, this hidden gem has something to offer everyone. With its first-class accommodations, world-class dining options, and impeccable service, Silver Sands Beach Hotel promises an unforgettable escape that will leave you longing to return. So pack your bags, book your stay, and get ready to immerse yourself in the beauty of this tropical haven. Your dream vacation awaits at Silver Sands Beach Hotel in Tanzania.
For more related articles on Manufacturing and Business in Tanzania (Trade) click here!