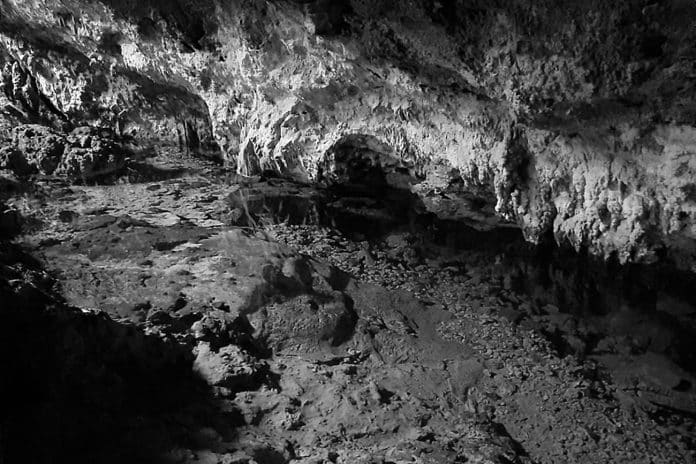 Jambiani Kuza Cave Zanzibar Culture Center: Background, Activities, Fee and More
Definitely among the few things to see and do in Zanzibar include cave swimming, archaeology, music, food, and more in Jambiani's Kuza Cave, "a well-kept secret." For daring nature lovers, snorkelers, divers, and those interested in Swahili culture, Kuza Cave in Jambiani on Zanzibar's East Coast is a one-of-a-kind experience. The cave is a 50-meter-round sinkhole near Jambiani, Zanzibar's east coast, lying in the center of a remote wilderness. A small bridge and a few stairs lead to an underground oasis. Rainwater has been eroding the limestone for over 250,000 years, resulting in the cave's round shape. Locals use an elephant-shaped natural rock sculpture as an altar to offer sacrifices to the Kuza cave's spirits and ask for their help.
It's possible for anyone with a respectable level of fitness to explore the Kuza cave a tropical wonder buried deep within Jambiani's jungle, thanks to a few steps and a wooden deck. Seepage from the water table and subterranean rivers creates a crystal clear pool at the cave's base. Chilly is the word to describe its fresh sweet water.
Many Skyes, Red Colobus, and Vervet Monkeys visit here regularly. Many unique photo opportunities can be found for individuals who have the patience to photograph caves.
Activities at the Kuza Cave Tanzania Culture Centre
Kuza Cave Drumming and Dancing Instruction
Join in on the fun with the Kuza cave live musicians! A 45-minute class tailored to your level of knowledge; is the place to go if you want to immerse yourself in the local culture. As a beginner or an expert, please let Kuza Cave know your level.
Lessons in Swahili Cooking (includes lunch)
You are invited to come and see Kuza Cave in their newly remodeled open kitchen! Find out how to make a delectable coconut milk curry with Zanzibar spices that you carefully combined. The cuisine may include curry, Urojo (a soup from Zanzibar), Catlass, or Chapati, depending on the available ingredients.
Vegetarian and gluten-free options are also offered.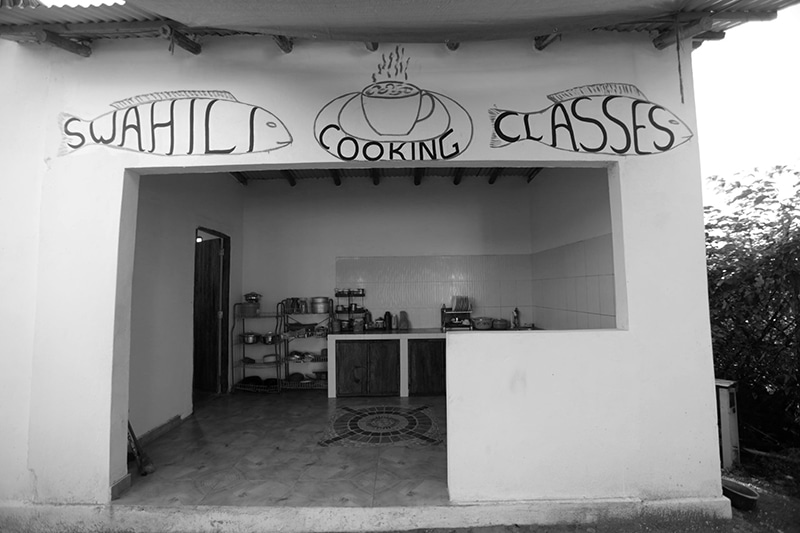 During the Cooking Lesson, What are You Going to Make?
Whether it's beef fillet, fish, chicken, or accessible seafood, Kuza Cave got you covered! Either coconut or spicy rice is served with the main entrée. Please let Kuza Cave know if you have any dietary restrictions or preferences. It takes about 90 minutes to cook and 30 minutes to consume the meal together.
Kuza Cave Entrance Fee: $10.00 (As of Year 2021)
Take a dip in the healing waters, admire cave artifacts, and learn about the history of the Swahili people back to our earliest days as humans in East Africa.
Kibigija Village, the cave's traditional owners, encourages visitors who see the cave as a sacred area to pay a visit. Co-managed by the Kuza Cave's crew as a Social Enterprise, the project supports local education efforts.
Steps and ropes lead to a platform with an enormous natural sculpture resembling an altar, seen from the entryway. A dismal and unreachable cave is not what you'll find at Kuza Cave.
You can get a discount on your visit.
Residents of nations in East Africa are entitled to a 50% discount from the Kuza cave price paid by non citizens; if you book online, pay for one person, and you will get an entry for two on the presentation of ID.

There is a 50% discount for children under the age of 18.

Admission to

Kuza cave

is free for children under the age of six.
With a 50-meter wide sinkhole in Jambiani, Zanzibar's East Coast, known as Kuza Cave, existing over the course of 250,000 years, precipitation has eroded the soft limestone, creating the freshwater. The Kuza cave water is usually three meters deep, although several deeper sub-caverns joined it. Because the water is so crystal clear, it's impossible to determine where it ends, and the next one begins.
A small bridge and a few stairs lead to an underground oasis. Several years of metamorphism resulted in the cave's round shape.
Any voucher is valid for 23 months from the date of purchase.
Some of  Kuza Cave Jambiani Frequently Asked Questions
From 8 a.m. to 6:30 p.m., the Kuza Cave Culture Center is open to the public.

The standard package does not require a reservation.

For a visit, plan on spending between one and two hours.

Food and beverages are available for purchase.

For gluten- or dairy-free individuals, there are options for you.

Does Kuza Cave offer modest lodging in huts made of coconuts, with European-style toilets? "YES!"
Directions to Zanzibar Kuza Cave
Zanzibar's Kuza Caves can be reached in 45 minutes by car from Stonetown and in just 8 minutes from Paje. Once in Jambiani, you can inform the bus driver (Dalla Dalla) to drop you at Kibigija, located directly beside Spice Island hotel, an hourly bus service from outside Mwanakwerekwe market (Dalla Dalla) to Jambiani on route 309.
The first turnoff in Kibigija, Jambiani, is Kuza Cave. A cement bus stop, and a mosque (and a few shops) may be found at the first Jambiani turnoff from Stonetown. It's only a few hundred yards from this muddy road to Kuza Cave. Kuza Cave's entrance can be found after passing an orange-and-white kindergarten on a walk. Kuza Cave would love to see you at the main road exit, and they look forward to it; get in touch with Kuza Cave if you need help. We can have a car waiting for you at your hotel or in Stonetown if that's what you prefer.
Details about How to Contact Kuza Cave Culture Centre
Email Kuza Cave at contact@kuzacave.com if you have any questions or concerns about the site.

Call the Kuza Cave Culture Centre, send a text message or a Whatsapp message to +255 777 672 652
Commission
Kuza Cave Culture Centre offers bulk tour operators a commission on half-and full-day tours if they bring a lot of clients or a lot of large groups.
Security and Accessibility at Kuza Cave
A car or a bus can take you to the property. After the brief rains have passed, Kuza Cave wants to improve the road leading to Kuza Cave.
Using a set of stairs and a rope makes the journey more secure. Those who are reasonably fit should be able to complete the course without too much difficulty. Rocks might be slippery in rainy weather, so visitors should go cautiously. There will be a challenge for those who struggle with significant steps or uneven ground. Certain areas of the water can be up to 4 meters deep with wildlife, making it dangerous for youngsters under the age of 10 if unsupervised. Kits for first aid are available.
For more articles related to  Things to Do in Tanzania (Zanzibar), click here!