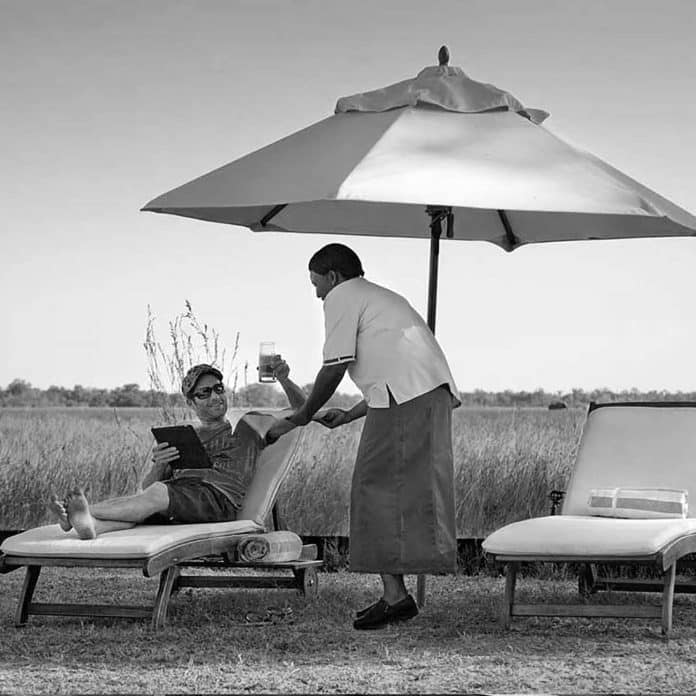 Tanzania Safari Tipping Guidelines – Things to Know
Tipping is desired but not required on a Tanzania Safari. Tour guides, chefs, and hotel workers would expect to be tipped on Tanzania Safari Tours. We've put together Tanzania Safari Tipping Guidelines to help you decide whether or not to tip on your Tanzania safari, how much to tip, and who to tip.
Etiquette for Tipping in Tanzania
Tanzania's tourism industry is firmly founded on the practice of tipping, according to the Tanzania Safari Tipping Guidelines furnished by Tanzania tour operators. To support the safari workers, tips are expected in Tanzania but do not feel forced to leave one if the service you received was unethical or inadequate.
Considerations for Tipping on a Tanzania Safari:
Tips for Safari Lodges
Many people spend long hours behind the scenes to make your safari trip memorable. To tip your lodge's staff appropriately, inquire at the front desk whether they have any tipping suggestions or guidelines. For a Tanzania Safari, a practical tip ranges from USD10 to USD20 per individual daily in the lodge's shared tip jar.
Tip for Safari Guides
During a Tanzanian safari, your guide is your main point of contact, so be sure to tip well. A successful Tanzanian safari necessitates the services of a qualified safari guide. In addition to ensuring your safety, safari guides are a wealth of knowledge about the local wildlife and environment. They point out the rare and difficult-to-find creatures for which you have traveled such a distance. Tipping your safari guide USD10 daily is customary.
Tips Concerning Trackers in Safari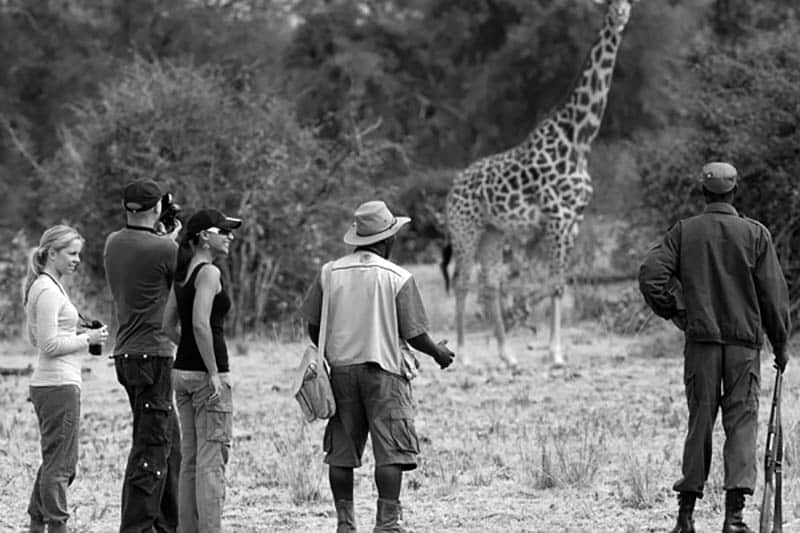 Safari trackers are those persons that accompany rangers on game drives and keep a close eye out for animals so that you can get the most outstanding shots possible. Trackers should be tipped $5 daily per person.
Tips at a Restaurant or a Bar
Throughout your Luxury Safari Tanzania, you can look forward to receiving first-class service and being treated like royalty at various pubs and restaurants. Wait staff deserves a 10-15% tip on the bill's total cost as per the Tanzania safari tipping guidelines. It is customary to leave a tip of between 10 percent and $2 per drink for bartenders when paying.
Tips for Safari Drivers
Tipping Safari Drivers is a widespread practice in Tanzania. Drivers may expect to receive tips in the $7-$8 range. For safari drivers, a small tip in local currency should be sufficient.
Tips Containers And Tipping Buckets For Group Tours
Leaving money in your room when you check out, handing out cash to specific people, and adding a gratuity to your credit card bill are all acceptable ways to tip in Tanzania. However, the most straightforward and least awkward method of tipping involves placing money in a tip jar (also known as a kitty) that is either divided among the guides or distributed at the end of the trip when everyone has left.
Regarding Gratuities for Tanzanian Safaris
It is customary for guests to tip their safari chefs, guides, and other service providers on a Tanzania Safari in both Tanzanian shillings and US dollars. As per the Tanzania safari tipping guidelines, we recommend tipping a guide 8 to 10 USD per day, a safari chef 5 to 10 USD, general staff 2 USD per day, and a shuttle driver 3 USD.
Tanzania Tour Operators Can Guide You on the Proper Way to Tip
Regardless of which Tanzania Safari Package you choose while on an expedition with your Tanzania tour operator, you will have the best safari in Tanzania. Those who go with us to Tanzania on a Budget Safari experience the best of the country's services before heading back home.
Don't hesitate to contact our safari consultants today to learn more about this fascinating information and begin designing your safari packages with your Tanzania tour operator.
Frequently Asked Questions about Tipping on a Safari in Tanzania
Here are recommendations we compiled from various tour operators in Tanzania which have prepared answers to numerous safari concerns on tipping below:
How much gratuity is appropriate on a safari adventure?
To answer this question, there are several factors to consider, including the quality of service you received, your financial capacity, and your beliefs on gratuities. The general rule of thumb is to tip as much as possible as soon as the tick appears. A generous tip should not be resented.
Present it to them in a jazzy manner and communicate your sincere gratitude. Staff at Tanzania Safari Lodge always appreciates thanks, appreciation, and recognition.
In Tanzania, how much do you give as a gratuity?
Tanzania offers a wide range of opportunities for fun and adventure.
So Safari Tours and activities state that gratuity is optional. Most vacationers give between $10 and $25 per day to individuals.
For a safari driver, how much do you tip?
At the end of a tour, it is traditional to provide a tip to your driver or guide. If you're unsure how much to give your guide, the standard recommendation as per the Tanzania safari tipping guidelines is between $8 and $10 daily. Tips for Tanzania Safari Tours typically cost between 5% and 10% of the overall cost of a vacation.
How much do Tanzanian safari guides earn?
Hiring a Tanzanian guide costs anywhere from $5 to $40 per day. While Safari Guides can earn anywhere from $68,500 a year to $13,500, the majority earn between $22,500 and $41,500 annually, with the top paid earning $56,000 a year).
For more articles related to Things to Do in Tanzania (Zanzibar), click here!