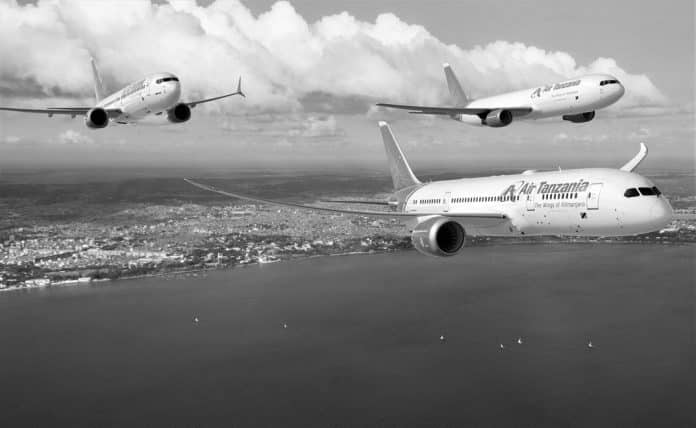 From Bustling Dar es Salaam to the Pristine Beaches of Zanzibar: A Memorable Flight with Air Tanzania
Are you ready for an unforgettable journey from the bustling city of Dar es Salaam to the paradise-like beaches of Zanzibar? Look no further because Air Tanzania is here to make your experience truly memorable. As the national flag carrier of Tanzania, Air Tanzania takes pride in offering exceptional service and comfort to its passengers.
With the smoothest of take-offs, you'll be transported from the vibrant cityscape of Dar es Salaam to the tranquil shores of Zanzibar in no time. Whether you're a first-time traveler or a seasoned explorer, this flight is designed to cater to all your needs.
From the moment you step onboard, you'll be greeted with warm smiles and attentive service that will make you feel right at home. With spacious seating and in-flight amenities, Air Tanzania ensures that you arrive at your destination feeling relaxed and rejuvenated.
Flying with Air Tanzania Dar to Zanzibar will help you soak in the stunning views from above as you fly over the turquoise waters and coral reefs of the Indian Ocean. Once you touch down, get ready to embrace the beauty of Zanzibar's pristine beaches, vibrant culture, and historical landmarks. Fly with Air Tanzania and embark on a journey you won't soon forget.
The Allure of Dar es Salaam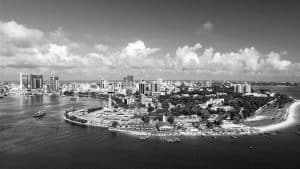 Dar es Salaam, the largest city in Tanzania, is a bustling metropolis that serves as the country's economic and cultural hub. Situated along the coast of the Indian Ocean, this vibrant city offers a unique blend of modernity and tradition. From its towering skyscrapers to its bustling markets, Dar es Salaam has something for everyone.
As you explore the city, you'll be captivated by its rich history and diverse culture. Visit the National Museum of Tanzania to learn about the country's past, or take a stroll through the colorful Kariakoo Market to experience the vibrant atmosphere and sample delicious local cuisine. Dar es Salaam is also home to beautiful beaches, such as Coco Beach and Kunduchi Beach, where you can relax and soak up the sun.
Exploring the Vibrant Culture of Dar es Salaam
One of the highlights of visiting Dar es Salaam is immersing yourself in its vibrant culture. The city is a melting pot of different ethnicities, and this diversity is reflected in its art, music, and cuisine. Take a visit to the Tinga Tinga Arts Cooperative Society to witness the creation of beautiful Tinga Tinga paintings, which are a unique form of African art.
For music enthusiasts, a visit to the Dar es Salaam Music Academy is a must. Here, you can learn about traditional Tanzanian music and even try your hand at playing the local instruments. And if you're a food lover, don't miss the chance to indulge in the mouthwatering flavors of Tanzanian cuisine. From the spicy flavors of pilau rice to the sweet delights of mandazi (a type of fried bread), Dar es Salaam offers a culinary experience like no other.
Traveling from Dar es Salaam to Zanzibar
Once you've experienced the vibrant culture and attractions of Dar es Salaam, it's time to embark on your journey to Zanzibar.  Taking Dar to Zanzibar flight Air Tanzania is the way to go as they offer regular flights between the two destinations, making traveling from one paradise to another convenient and easy.
The flight from Dar es Salaam to Zanzibar is a short one, taking only about 20 minutes. But don't let the short duration fool you – the views from above are simply breathtaking. As you soar through the sky, you'll be treated to stunning vistas of the turquoise waters and coral reefs of the Indian Ocean. It's an experience you won't want to miss.
Upon arrival in Zanzibar, you'll be greeted by the island's warm and welcoming atmosphere. Zanzibar is known for its pristine beaches, crystal-clear waters, and rich cultural heritage. Whether you're looking to relax on the beach, explore the historical Stone Town, or indulge in water sports such as snorkeling or diving, Zanzibar has something for everyone.
The Breathtaking Beauty of Zanzibar's Beaches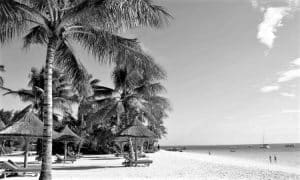 Zanzibar is renowned for its picture-perfect beaches, with soft white sand and crystal-clear waters that stretch as far as the eye can see. From the popular Nungwi Beach in the north to the secluded Paje Beach in the east, each beach offers its own unique charm and allure.
Nungwi Beach, located on the northern tip of Zanzibar, is a popular tourist destination known for its pristine beauty. The beach is lined with palm trees, and the calm, shallow waters make it ideal for swimming and snorkeling. You can also take a boat trip from Nungwi to explore the nearby Mnemba Atoll, which is renowned for its vibrant coral reefs and diverse marine life.
If you're looking for a more secluded and tranquil beach experience, Take the Air Tanzania Dar to Zanzibar and head to Paje Beach on the east coast of Zanzibar. This stretch of coastline is known for its powdery white sand and turquoise waters, making it the perfect spot for sunbathing and relaxation. Paje Beach is also a popular destination for kite surfers, thanks to its constant trade winds and wide-open spaces.
Activities and Attractions in Zanzibar
Zanzibar is not just about beautiful beaches – the island also offers a wide range of activities and attractions for visitors to enjoy. One of the must-visit destinations in Zanzibar is Stone Town, a UNESCO World Heritage Site. This ancient town is filled with narrow winding streets, bustling markets, and historic buildings that showcase the island's rich history and cultural heritage.
Take a stroll through the streets of Stone Town, and you'll come across the famous House of Wonders, the Old Fort, and the Sultan's Palace. You can also visit the Forodhani Gardens, where you can sample delicious street food and enjoy breathtaking views of the ocean.
For nature lovers, a visit to Jozani Forest is a must. This pristine forest is home to the rare red colobus monkey, as well as a variety of other wildlife and plant species. Take a guided tour through the forest, and you'll have the opportunity to spot these unique creatures in their natural habitat.
A Comfortable and Enjoyable Flight Experience With Air Tanzania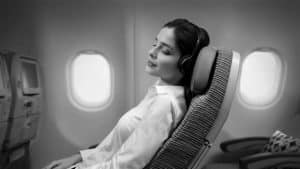 Going with Dar to Zanzibar flight Air Tanzania is not just about reaching your destination – it's about enjoying the journey as well. From the moment you step onboard, you'll be greeted with warm smiles and attentive service that will make you feel right at home.
Air Tanzania takes pride in providing a comfortable and enjoyable flying experience for its passengers. The airline offers spacious seating with ample legroom, ensuring that you can relax and stretch out during your flight. Each seat is equipped with its own entertainment system, so you can catch up on the latest movies, TV shows, and music during your journey.
In addition to the comfortable seating, Air Tanzania also offers a range of in-flight amenities to enhance your travel experience. From complimentary snacks and beverages to a variety of reading materials, the airline ensures that you have everything you need to make your flight as enjoyable as possible.
Dining and Entertainment Options on Air Tanzania Flights
When it comes to dining options, Air Tanzania offers a selection of delicious meals that cater to different dietary preferences. Whether you're a meat lover, a vegetarian, or have specific dietary restrictions, the airline has you covered. From traditional Tanzanian dishes to international favorites, there's something to satisfy every palate.
In terms of entertainment, Air Tanzania provides a wide range of options to keep you entertained throughout your flight. Each seat is equipped with a personal entertainment system, which offers a variety of movies, TV shows, and music to choose from. Whether you're in the mood for a Hollywood blockbuster or want to listen to some local Tanzanian tunes, you'll find it all at your fingertips.
Tips for Booking a Flight With Air Tanzania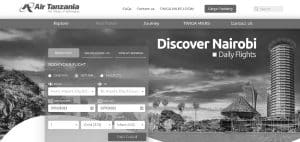 If you're planning to book the Air Tanzania Dar to Zanzibar flight, here are a few tips to ensure a smooth and hassle-free experience:
Book in advance: Air Tanzania offers competitive prices, but it's always a good idea to book your flight well in advance to secure the best deals and availability.

Check for promotions: Keep an eye out for any promotions or special offers that Air Tanzania may have. The airline often runs seasonal promotions or discounted fares, which can help you save money on your flight.
Pack accordingly: Before your flight, make sure to check Air Tanzania's baggage allowance and packing restrictions. This will help you avoid any last-minute surprises or additional charges at the airport.

Arrive early: To ensure a stress-free travel experience, it's recommended to arrive at the airport well in advance of your flight. This will give you plenty of time to check-in, go through security, and relax before boarding.

Stay connected: Air Tanzania offers Wi-Fi on selected flights, so you can stay connected and catch up on work or stay in touch with loved ones during your journey. Make sure to check if your flight is equipped with Wi-Fi and purchase any necessary passes in advance.
A Memorable Journey With Air Tanzania
From the vibrant city of Dar es Salaam to the pristine beaches of Zanzibar, a journey with Air Tanzania Dar to Zanzibar is an experience you won't soon forget. The airline's commitment to exceptional service and comfort ensures that you'll arrive at your destination feeling relaxed and rejuvenated.
So why wait? Book your flight with Air Tanzania today and get ready to embark on a memorable journey from the bustling cityscape of Dar es Salaam to the tranquil shores of Zanzibar. With warm smiles, attentive service, and stunning views from above, Air Tanzania will make your travel experience truly unforgettable.
For more articles on airlines in Tanzania click here!