A Quick Snapshot of the International School of Tanganyika (IST)
The International School of Tanganyika (IST), established in 1963, is an international school located in the Dar es Salaam region of Tanzania. This school has the status of an international IB school that organizes Primary, Middle Ages, and Diploma programs. IST operates on two campuses in key suburbs of Dar es Salaam, Tanzania. The IST Primary Level serves children from the age of three to Grade 5 while the IST Secondary Level, 5 km away, serves Grades 6 to 12. International School of Tanganyika is fully accredited by the Council of International Schools (CIS) and the Middle States Association (MSA).
Students at the International School of Tanganyika
International School of Tanganyika is a multinational school that currently serves about 1000 students from around the world – 22 percent of the students are Tanzanians, 15 percent are Americans, 10 percent are British, 8 percent are Indians, and the rest are from about 60 other nations. The Primary Campus offers programs for students ages three to Grade 5 and the Secondary Campus offers programs from Grades 6 to 12. International School of Tanganyika families are a mix of long-term residents, Tanzanian nationals, foreign professionals present in a self-sustaining private sector, employees of non-governmental organizations, and diplomats from various donor countries. To be eligible to join pre-school and kindergarten level a child must be three years old before September 1st.
International School of Tanganyika scholars have studied at universities such as the Georgia Institute of Technology, Berkeley, McGill, MIT, Harvard, Oxford, Cambridge, Yale, Brown, Duke University, LSE, UCL, Princeton, Columbia, Cornell and Stanford.
International School of Tanganyika is open to everyone from anywhere in the world. The school provides pre-primary education for children aged three to six, Primary School for children aged 6 to 11 and Secondary School for children aged 11 to 18. In addition to their academic studies, students all from Grade 6 onwards are engaged in community service – a learning feature of the IB CAS program.
Teachers at the International School of Tanganyika
For the 2017-18 academic year, International School of Tanganyika has about 120 teachers, including from the United States, the United Kingdom, Tanzania, Canada and 14 other countries. IST provides sufficient resources for staff development and has a strong culture of professional collaboration.
Academic Performance
The average score of International School of Tanganyika students in Class 2017 was 34 (from the highest possible score of 45 marks), compared to the world average of 29.95 marks. Students in the 2017 class scored 7 marks (which is the highest possible score) in the following high level subjects: physics, biology, economics, geography, psychology and Performing Arts. Two students received a bilingual diploma (Swahili-English).
Special Activities at the International School of Tanganyika
Students and teachers take part in a variety of dynamic activities as well as annual trips to Mount Kilimanjaro and Mount Meru, visiting wildlife sanctuaries, camping, diving, sea trips and beach reunion days. Primary level students participate in overnight trips from Grade 4. Every year all Secondary students in Grades 6 to 11 participate in the Additional Training Program Week which includes trips around Dar es Salaam, to Zanzibar and all over Tanzania. They also have the opportunity to travel abroad through the United Nations Model program, participate in The Hague International Model United Nations program and other MUN trips.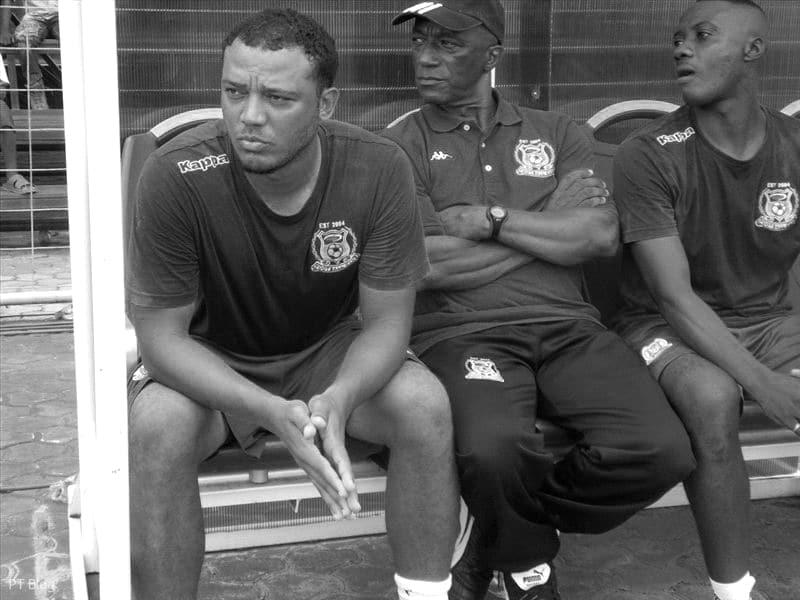 Sports at International School of Tanganyika
International School of Tanganyika participates in the ISSEA regional competition (International Schools in Southern and Eastern Africa) in which International Schools from Uganda, Kenya, Ethiopia, Zambia, Zimbabwe and South Africa compete in basketball, volleyball, cricket and soccer.
Notable alumni from International School of Tanganyika
• Yusuf Bakhresa – CEO of Azam Media Limited and CEO of Azam Group Companies.
• Khalid Bakhresa passed away in 2007 – Azam Ice Cream
• Mohammed Dewji – Former Member of Parliament for the United Republic of Tanzania and President of MeTL Companies
• Usman Ally – Actor
• Mariam Naficy – Founder and CEO of Minted, attended IST Primary Level
• Saurabh Khetrapal – Entrepreneur
• Gwamaka Kifukwe – Researcher at the UONGOZI Institute
• Walter Kitundu – Music Composer
• Mark Latham – Music Director of The New Hampshire Philharmonic, IST Primary Level
• Sue Stolberger – Artist
• Kali Ongala – Footballer and former Azam FC coach
• Magdalena Moshi – Olympic Swimmer
• Mr Mujaya – Local Science Teacher
• Sho Madjozi – South African rapper and poet
• Levi Roach – Medieval Historian
• Jal Patel – Author
Click here for more articles related to Education in Tanzania!