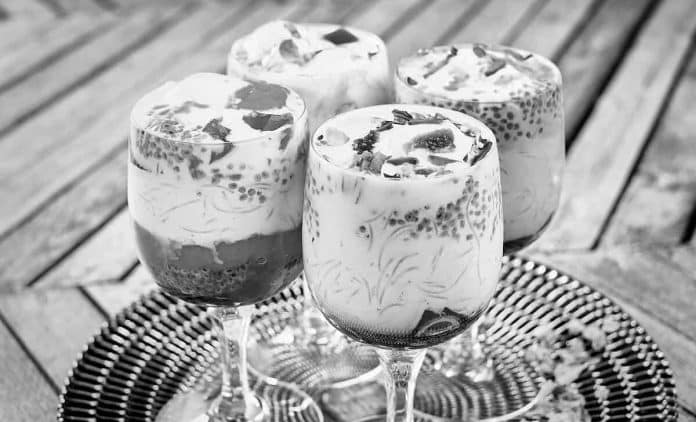 Swahili Food Recipe: Preparing Tanzanian Falooda (Rosy Milkshake)
What is Falooda?
My first experience with falooda was just not pleasant; the rosewater usage was so strong that it made me nauseous. Needless to say, summoning the confidence to purchase anything rose-related besides the actual rose flower took a long time.
I've since discovered that rose syrup, instead of water, is the ideal choice for faloodas. I was able to obtain a very decent rose syrup named Kai Lin, which performed great for this recipe; don't forget to tell me if you have had experience with a different product on the comment page.
Falooda Recipe Ingredients
Two tablespoons of basil seeds

Vermicelli

 Hot water

 500 milliliters whole milk

 three tablespoons sugar

 three tablespoons rose syrup (I adore the Kai lin genre)

 To garnish pistachio seeds and edible rose petals.
How to Make Falooda
Allow for 20 minutes after adding enough boiling water to submerge the basil seeds. The basil seedlings will be gloopy after twenty minutes.

Soak the vermicelli in hot water for 4 minutes. Remove the water.

Bring the cream to a boil in a heavy-bottomed saucepan with rose syrup and the sugar.

Allow the milk to settle.

Two tablespoons of basil seeds and two to three tbsp vermicelli in a big glass. Add the chilled milk to finish it off.

Pistachio seedlings and edible rose petals can be sprinkled on top.

Ice cream is optional but greatly encouraged to go with

falooda

.
For more articles related to Tanzania Food Recipes, click here!