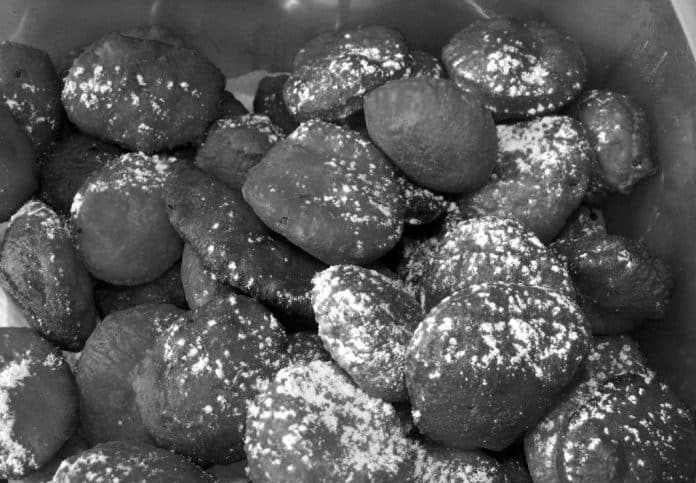 Tanzanian Delicious Donuts Swahili Recipe
If you've ever had a traditional Swahili donuts, you'll know what a yeast-free doughnut tastes like. If you ask my opinion, I believe it tastes a bit like love and nice memories. These are known as Donasi in Mombasa. I have always been curious about the name's origin. If you pronounce Donuts slowly enough in Swahili [using a Mombasa accent], you'll immediately understand how the name came to be. However, this is purely a hypothesis of mine. If you have any insight into the name's origins, please share it in the comments area. I adore learning new things!
Donuts are an absolute pleasure for both the young and the old, delicately seasoned with aromatic cardamom and dusted in icing sugar.
Donut Recipe – Ingredients
 3 1/2 cups of flour (all-purpose)

 4 1/2 tablespoons baking powder

 1 cup sugar (raw) (you can make use of any good old normal sugar)

 three eggs

four tablespoons butter, melted

 1/2 cup of milk

 a half-cup of yogurt (I use the plain ones)

 1/2 teaspoon cardamom.
Instructions on How to Make Donuts
Combine 1/2 cup of yogurt, eggs, 1/2 cup of milk, and melted butter in a mixing dish.

Stir everything up thoroughly, then add one cup sugar as well as 1/2 teaspoon ground cardamom. Mix thoroughly.

After that, add the four teaspoons of baking powder. Mix in half a cup of flour [ all-purpose] at a time.

Place the dough-covered basin in the refrigerator for one to two hours.

Knead the batter for five minutes after 1-2 hours.

Sprinkle a small amount of flour [all-purpose] on the worktop and roll out the batter to a thickness of approximately 1/2 inch.

Cut out circular shapes with a doughnut cutter. To keep the shapes from wearing out, wrap them in cling film

Heat two to three cups of vegetable oil in a heavy skillet to 190°C.

Carefully drop the dough into the hot oil and fry till golden brown.

Drain on napkins or a wire rack and set aside to cool fully

When the

donuts

have cooled, roll it in powdered sugar and serve.
For more articles related to Tanzania Food Recipes, click here!