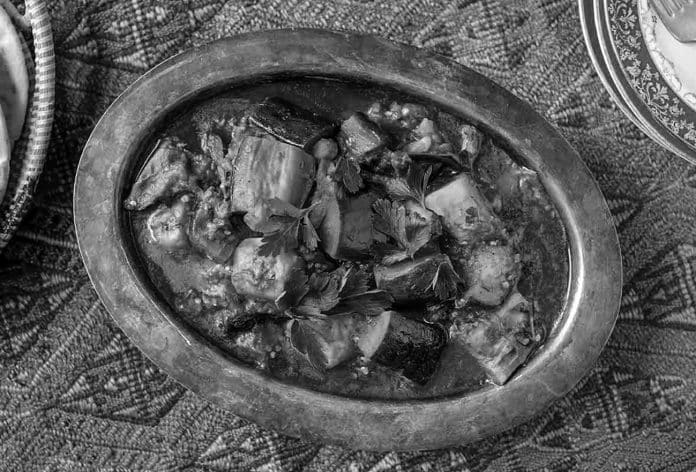 Swahili Food Recipe: Tanzanian Brinjal Stew (Mchuzi wa Biringani)
What is Brinjal?
It was a lot of pleasure to prepare a basic Tanzanian dish. And this brinjal-and-potatoes stew tastes exactly like our Southern Indian gravy. It's also delicious with rice. In Swahili, brinjal is referred to as Biringani. So, brinjal curry is the name. Don't be put off by the title. It's a straightforward curry—nothing out of the ordinary.
This Brinjal curry soup was a good match for the United Republic of Tanzanian Ugali. Curry powder was called for as the seasoning in the original formula. When I looked up a curry powder formula, it looked almost identical to our sambar flour, so I made use of sambar flour instead. To enhance the quality of the stew, some versions incorporate milk or coconut cream in the stew. If you're interested, you can add.
Ingredients:
 1/4 cup of butter

 Onion-2

 Tomato-1

1 cup tomato puree

 Brinjal/eggplant – 4-5

 Potato-2

 1/4 teaspoon cinnamon powder

 1/4 teaspoon ground cloves

One tablespoon of curry powder

 1/4 teaspoon red chili powder

 Salt-to get the taste
Procedure:
 Melt butter in a saucepan.

 Put in the onions and simmer until they are translucent.

 Toss in the tomatoes, eggplants, and potatoes.

 Give everything [all the ingredients] a good stir and simmer for one to two minutes.

 Season with salt and spice powders.

 Make a gravy by adding enough water.

 Cover the lid and simmer until the veggies are tender.

 Serve the

Brinjal

soup with ugali or rice while still hot.
For more articles related to Tanzania Food Recipes, click here!