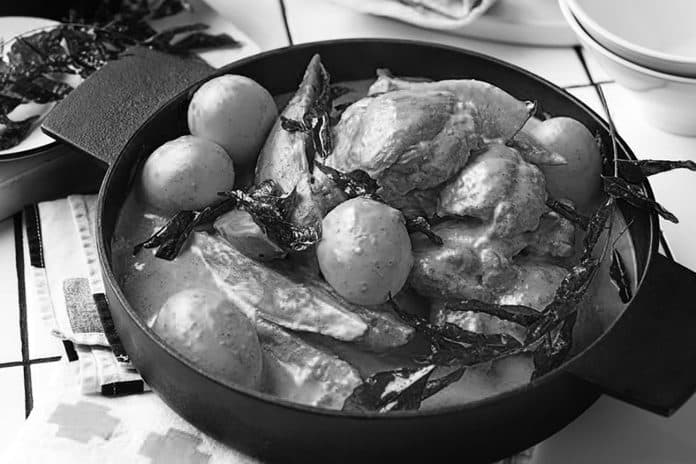 Swahili Food Recipe: Tanzanian Egg Curry Recipe the Right Way
Egg curry meal is an excellent example of a 'curry in a mad rush.' The best part about it? Curry and eggs are perfect for vegetarian Mondays and days when you're stranded for dinner ideas. It's delicious with chapati, rice or a piece of bread.
If you ask me, the most difficult part of making egg recipes curry is de-shelling the eggs; it's that simple.
My young daughter and a few of my friends were hesitant to try the egg curry; what was their verdict? Surprisingly curry eggs are tasty and full.
How to Make Egg Curry?
Curried Eggs Ingredients
6 Egg

One big, sliced onion

Four garlic cloves

½ teaspoon ginger

One teaspoon of cumin (whole)

a half teaspoon of turmeric

a teaspoon of curry powder

tomato paste, three tablespoons

One diced tomato

coconut milk (1/2 cup) or water

salt to get the taste

chili peppers (optional)

half a lemon

Garnish with coriander.
Recipes Egg Curry – Step by Step Instructions to Get the Right Mix of Eggs with Curry
Crack the eggs into a pan and fill them with plenty of water to cover all of them.

Heat the water till it boils. When the water in the pot has reached a boiling point, turn off the cooker and cover the saucepan for a total of fifteen minutes.

Remove the eggs after fifteen minutes and place them in a big bowl of normal water for five minutes.

Remove all of the eggs' shells since they are not needed for

egg curry

then, set them aside.

Sauté the onions in a different pan till golden brown.

Cook for 2 minutes after adding the garlic and ginger.

Stir in the sliced tomato, spices, and tomato paste, and continue to cook till the tomatoes are mushy and broken down (you can put in chilli [fresh] if you want

Stir in the coconut cream and continue to cook for another five minutes

After that, add the eggs that have had their shells removed and give them a light stir.

Finish your egg n' curry with a sprinkling of coriander. Serve the

egg curry

and enjoy…and this will be the end of your curry eggs recipe. Just like that!
For more articles related to Tanzania Food Recipes, click here!